Fans of big American cars, of course, associated company Munich GeigerCars.de
with impressive SUV Hummer, which is very loved by these German masters of tuning.
Until recently, these SUVs were considered among the heavyweights that kind of car - however,
GeigerCars.de engineers decided not to stop there and created in this segment of something even more fascinating - huge "bigfoot» Ford F-650.
Read full description inside the post.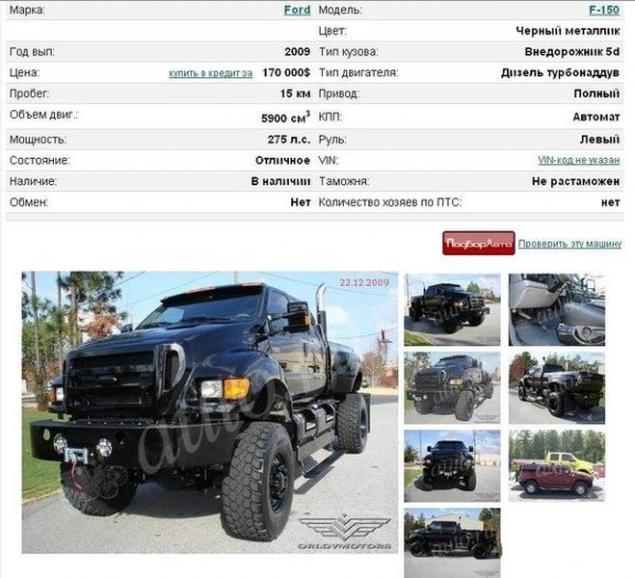 This impressive pickup length of 6, 5 m weighs as much as 5, 2 tons. According to the technical documentation of the car, its total mass can reach 7, 5 tons. As in the United States their views on size and weight, the happy American drivers can manage monstrous Ford F-650, being the owners of a normal driving license class 3 (similar to our license category B). Wheelbase giant F-650 is 4, 6 meters - it's almost the entire length of the Hummer H2 (4, 8 m in length, weight - 2, 9 tons). Next to the Ford F-650 "normal» Hummer H2 looks like an ordinary compact car. Just one press of the ignition system can awaken the typical American pickup truck diesel engine implanted into the bowels of the Iron husky. According to the developers, a powerful 6, 7-liter Cummins diesel engine consists of only 6 cylinders, from which it can be concluded that the combustion chamber of the power unit are sized liter milk bottles.