this is my first post on Yap, please do not break and possibly do not kick! I will inform you at the end of
I was always attracted to the old Soviet bikes love to have some "Ukraine" or "Start-highway", but the possibility to buy used / have been ... and then one day my grandfather in the barn, I found some old bike is very similar to "Ukraine»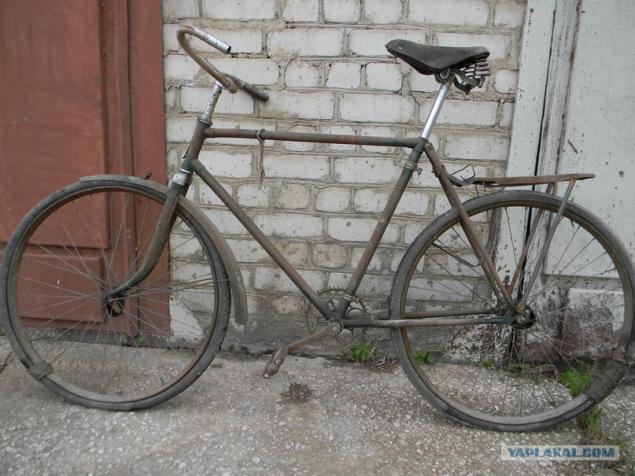 the bike was very old, in the flow from the storage shed native paint and even chromium have not survived ...
Photo 2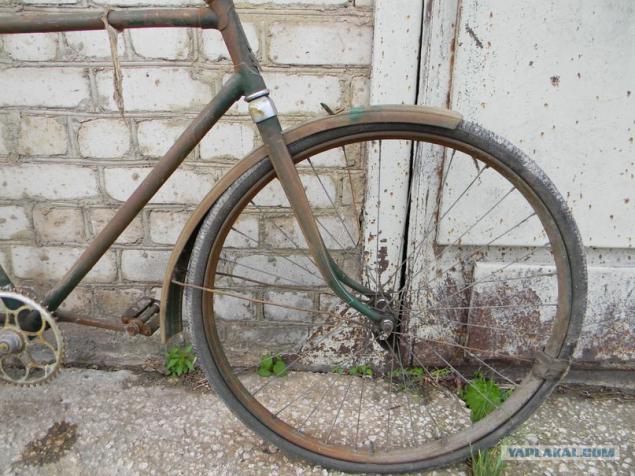 the state was very close to the trash, so that his father said that he would personally take him into scrap metal, but something of this heap of metal I was hooked
Photo 3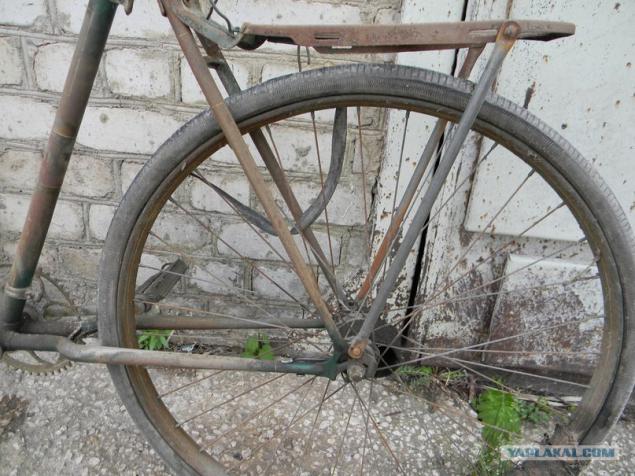 Photo 4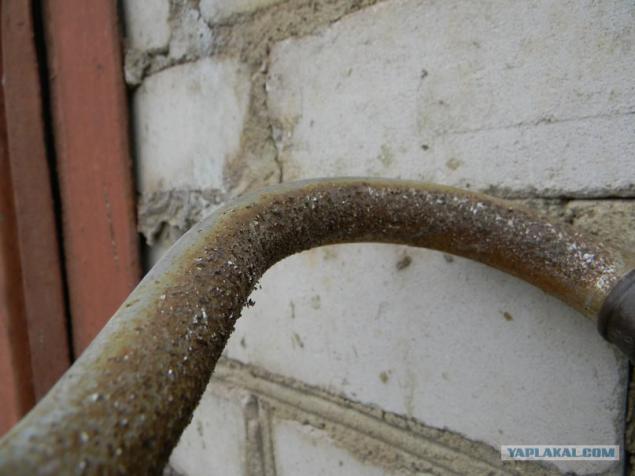 chrome sprocket is perhaps the only thing that is more or less preserved. chain was not
Photo 5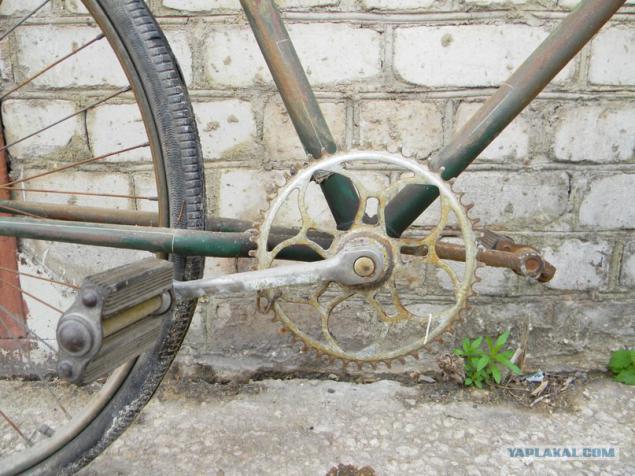 about the bike (brand, model), I did not know anything was visible only almost completely erased inscription on the bottom of pipe on the seat and nameplate
Photo 6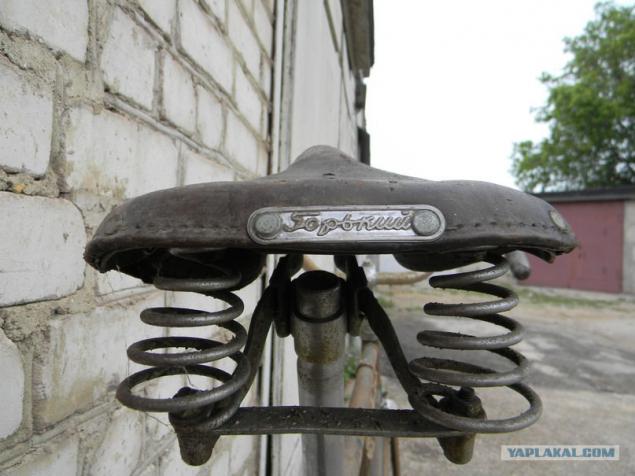 the inscription on the pipe
Photo 7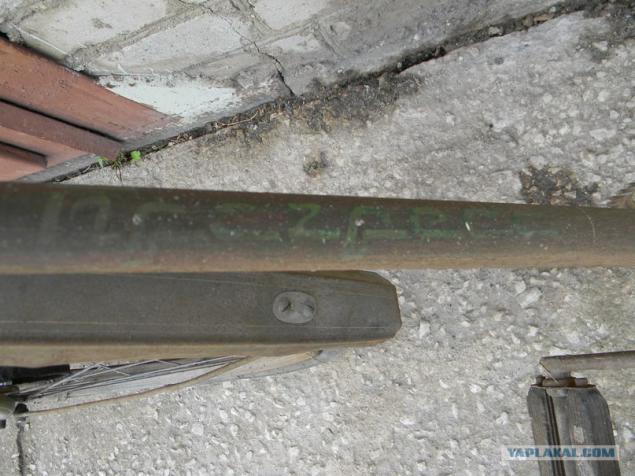 despite the dismal state, the lack of tools and swearing his father, it was decided to bring the bike to a new state, ie, paint and do everything that he was driving.
for that I bought in the store Car paints in cans and nozhdachnuyu paper.
photo of little, because I was about Yap did not know (it was 2 years ago)
the process took about 4 months
in the photo - a little piece of home paint on the wing
Photo 8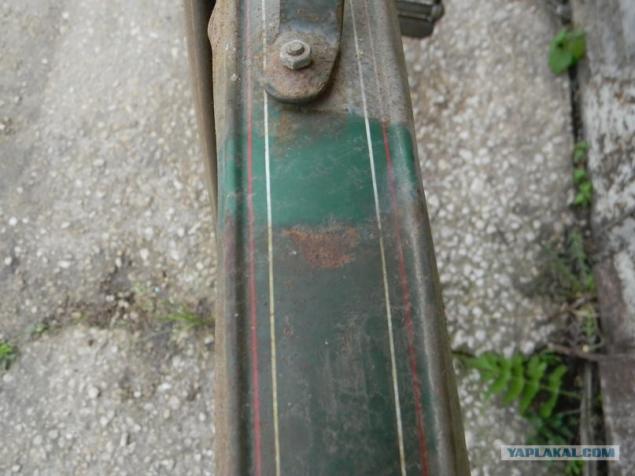 trunk, and I was kindly thank brewed neighbor in the garage uncle Sergei) I cleared out the left, to the right - the original state
Photo 9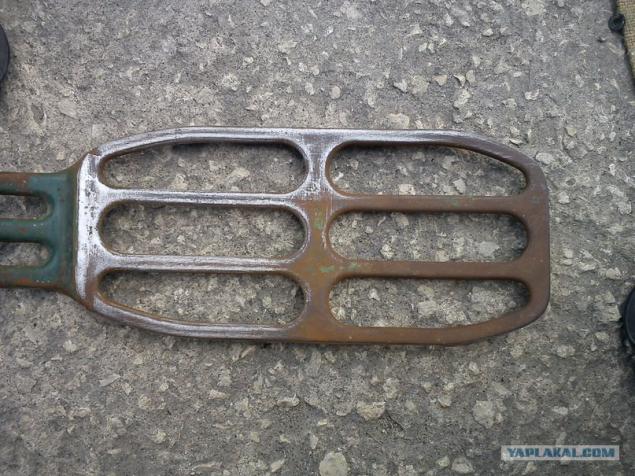 as it turned out, the work gemorroyno - cleaned wheel spokes for the shoot, I did not dare because of the deterioration of the metal. it was necessary to clean each of the spokes 36, between the metal and the inner part of the wheel
pictured left tire in the initial state, the right - after stripping
Photo 10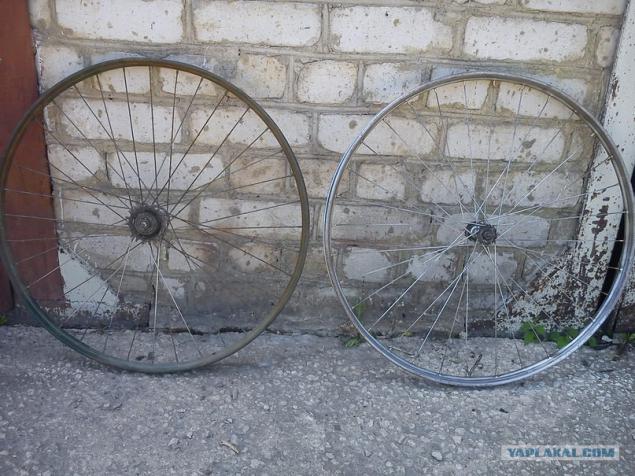 to learn about the brand and the model had to turn to private collectors from Moscow. The results showed that it GAS 110 "Progress". model was produced from 1951 to 1956, specifically my bike was released in 1953, as it later turned out
photo - label under the steering wheel
Photo 11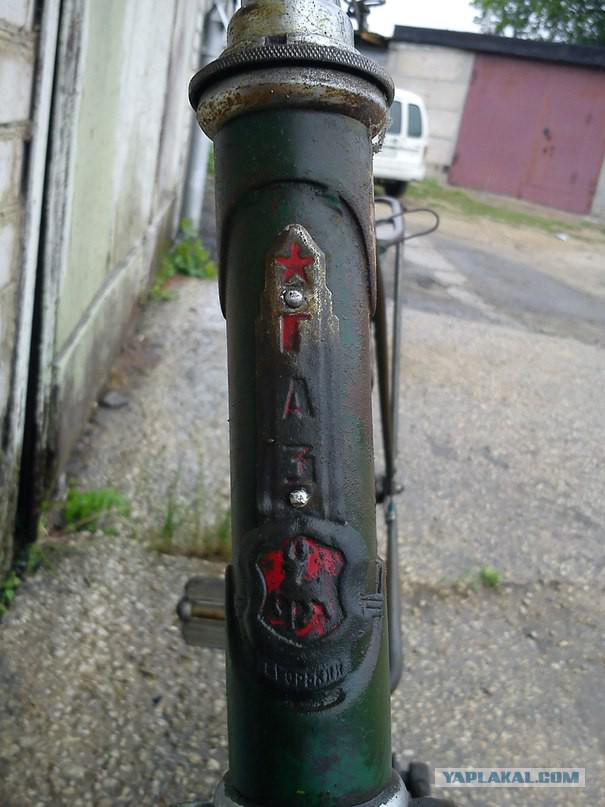 when he began to disassemble the carriage, it was found that the interiors in perfect condition, almost frayed. after clearing all the old grease was put into place
photo - tree with factory stamp
Photo 12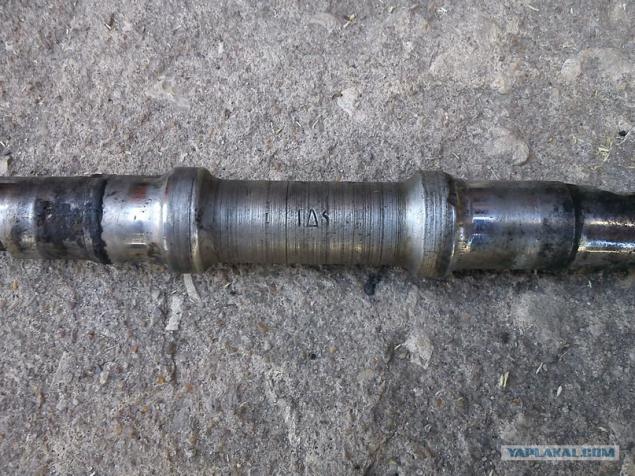 frame in the processing of one part in the initial state, the other - tipped
Photo 13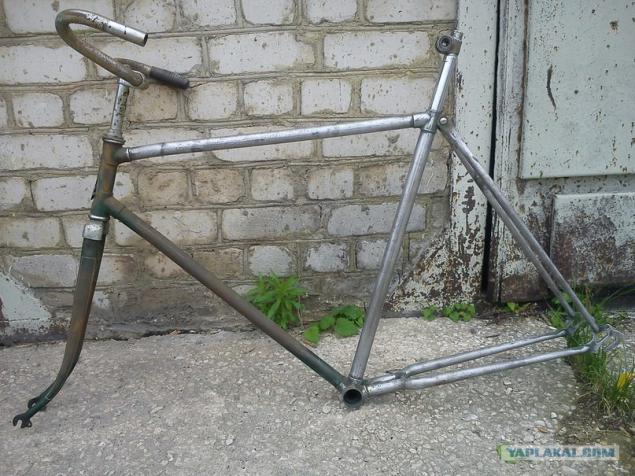 the bike was completely dismantled, stripped, primed and ready to paint
Photo 14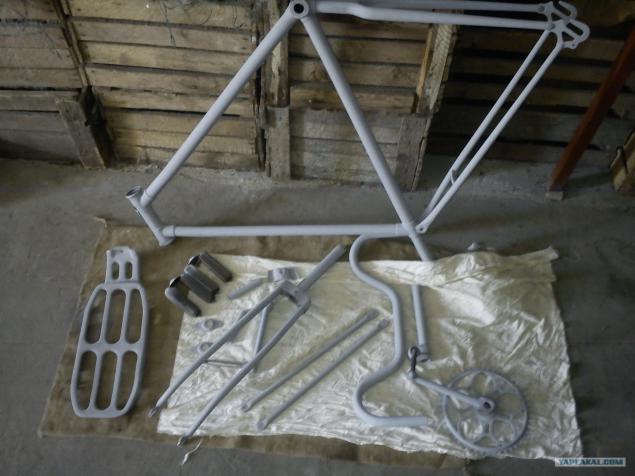 wheel after priming and painting. matte black
Photo 15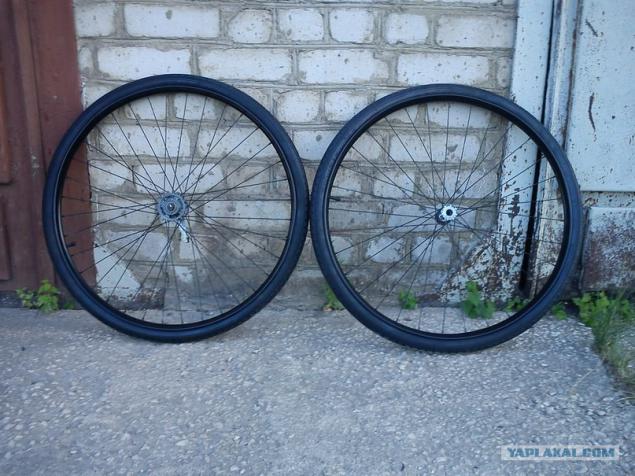 trunk
Photo 16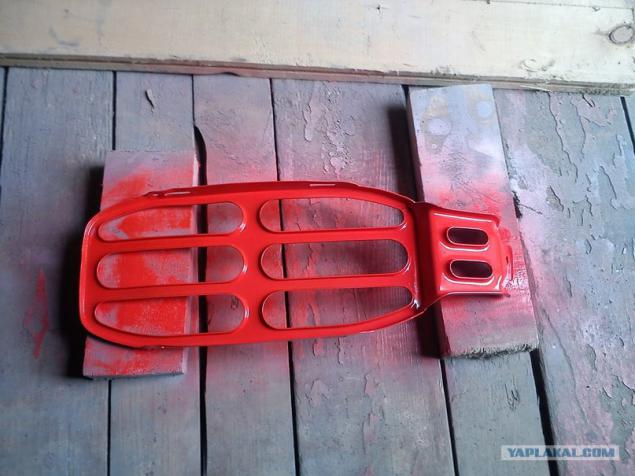 I have to say, to restore the original purpose of the coloring was not, so it turned out how it happened
Photo 17
few details - sewed seat (because 2 layers of leather, thread already decayed) and painted like a bag or a jacket (not himself)
a new chain, plastic fenders, as original almost did not survive
Photo 18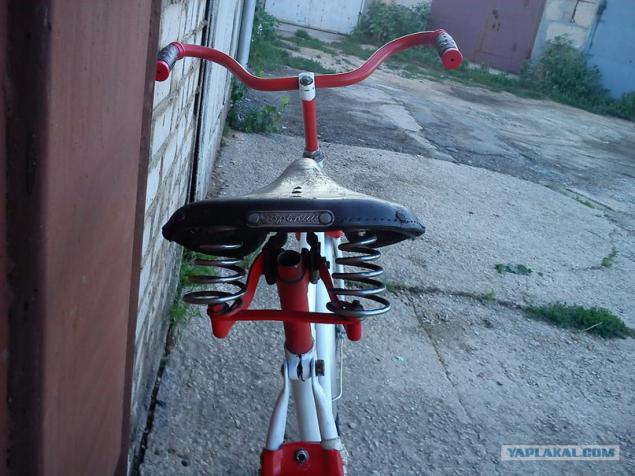 because hands do not grow out of the place, under the label driving with a deer, and the inscription on the frame to restore the failed
Photo 19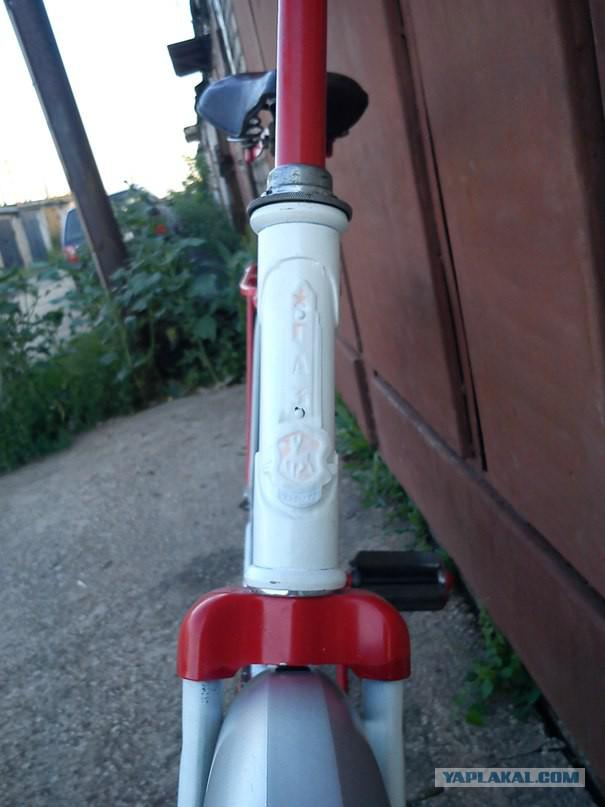 Photo 20