Glücksburg Castle - the most beautiful and one of the most imposing castles in Europe.
Castle towers over the lake on the 2, 5-meter foundation, built by his architect Nikolaus Keries.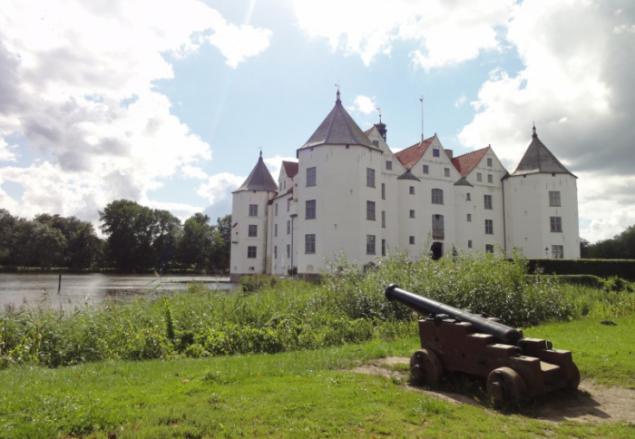 On the Baltic coast near the border with Denmark, Germany, is a popular resort Glücksburg. Vacationers have the opportunity to enjoy the spectacular scenery of green meadows and dark forests, clear waters of the Baltic Sea. German town of Glücksburg soaked in spirit, it is very cozy and neat, his small houses decorated with colored roofs, if descended from the pages of books Andersen. The resort infrastructure is impressive, here are the comfortable restaurants and cafes, interesting museums and souvenir shops, spas and gyms.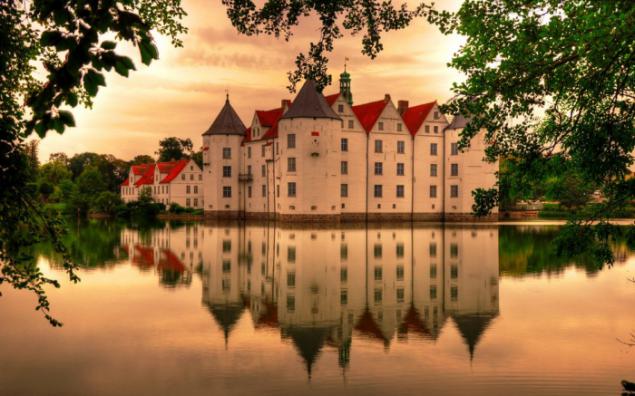 Still, the main attraction is considered Glücksburg Castle, built in the sixteenth century in the Renaissance style. A distinctive feature of this majestic buildings of the Middle Ages is that it is surrounded on all sides by water, as it is located on an island in the middle of the lake.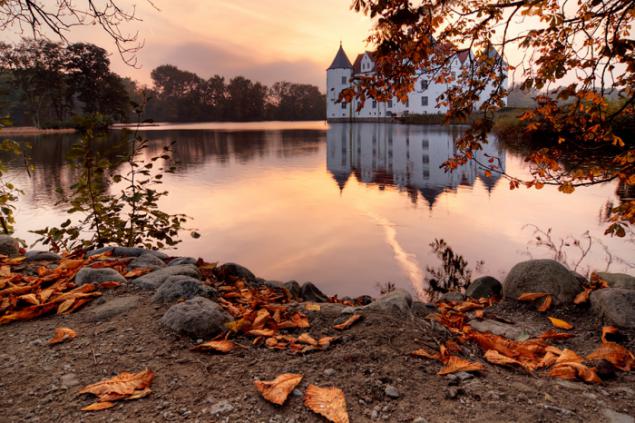 The author of the project, according to which the castle was built, is known architect Nikolaus Caries initiated the construction of Glücksburg was also Duke Johann the Younger (1545-1622). Fortified building located on the site of a medieval Cistercian monastery Rudekloster, and granite blocks of the monastery were used for laying the foundation of Glücksburg. Today in the reconstruction of modern materials are used, for example, on the roofs of some buildings nahoditsyametallocherepitsa.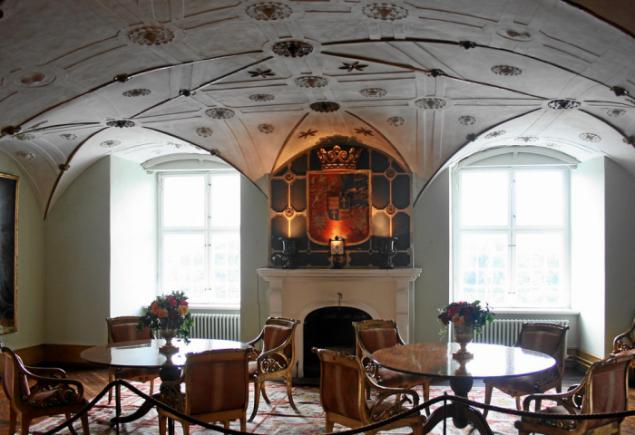 Thanks to the foundation, which has a height of about two and a half meters in building effectively used the basement that housed the kitchen and pantries, and later - and a prison. At present, there is the castle administration and office space.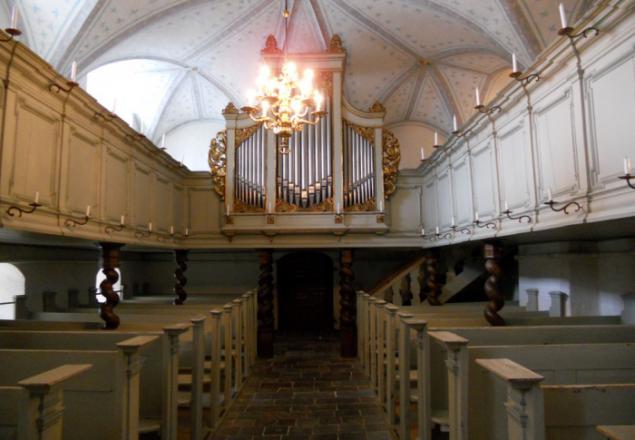 The first floor is occupied castle Glücksburg bedrooms, living room and dining room, with most rooms are furnished with furniture made in the eighteenth and nineteenth centuries. Here lies and Ballroom, which is called red because its once decorated red wallpaper.
The castle walls are decorated with numerous portraits, depicting the history of families Oldenburg and Berger. Stored in Glücksburg and exhibits relating to the period of the German-Danish War of 1864 and the Schleswig-Holstein uprising that took place in 1848.
A special place in the collection of the castle is given exquisite porcelain, silver, as well as the famous Flemish tapestries.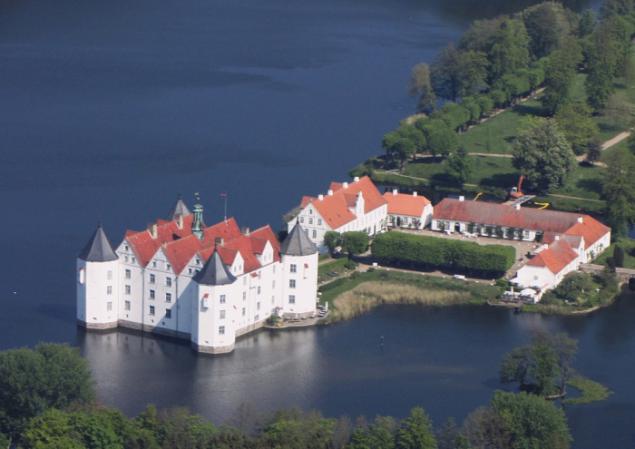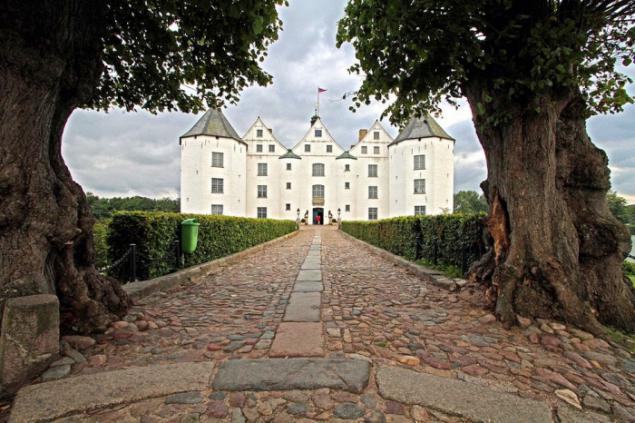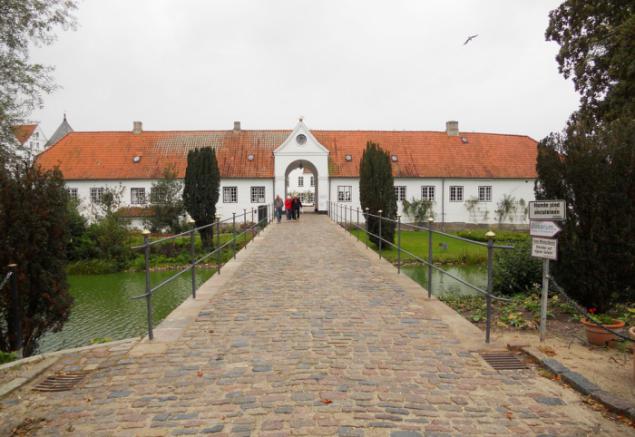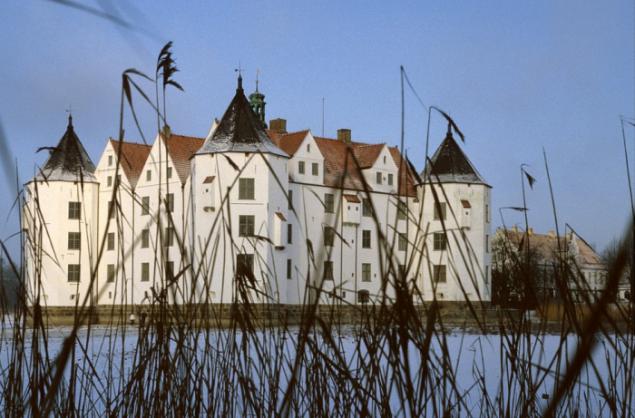 ©