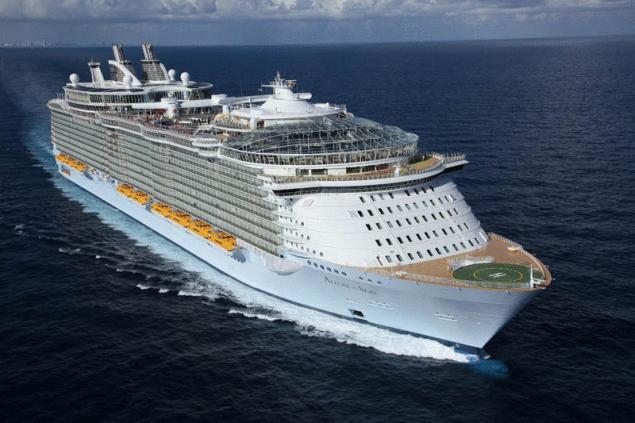 The allure of the Seas (Allure of the Seas) is the latest addition to the Royal Caribbean fleet and the world's largest cruise ship. With 2,700 rooms spanning 16 decks, the Allure of the Seas is like a miniature city, travelling from Fort Lauderdale to the Caribbean at a speed of 22 knots. On Board there is everything you need for a comfortable stay and rest, and even Starbucks.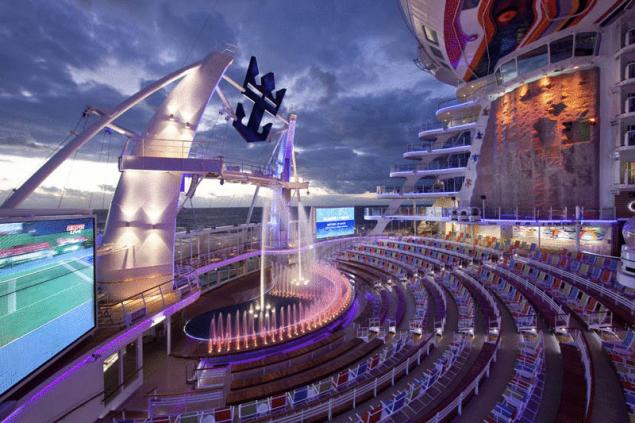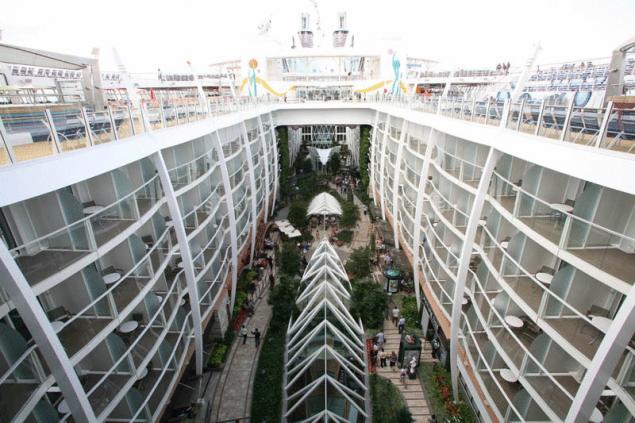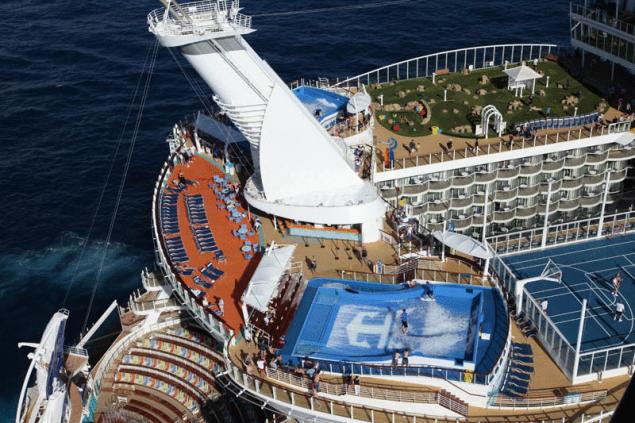 The ship weighs 225,282 tonnes, is 360 meters long, 64 meters wide and 65 meters in height, cruising speed is 22 knots. The allure of the seas has 16 passenger decks and 24 passenger elevators, 4 auxiliary engine with 7,500 HP each. Accommodates 5,400 guests and 2,384 team members (from 80 different countries).
Upright the cruise liner reaches 1,187 feet, which is 124 feet taller than the Eiffel tower.The area of the vessel is approximately equal to three and a half football fields. The allure of the Seas was created out of 500,000 individual parts, was used 158,503 gallons of paint. Electrical cables of the vessel in the expanded view is approximately covered the distance from Fort Lauderdale to Alaska.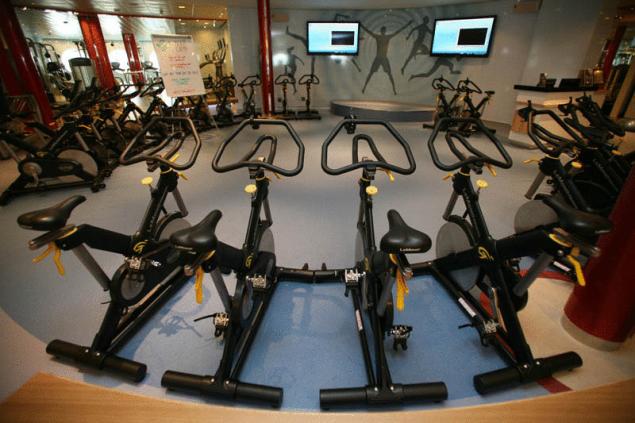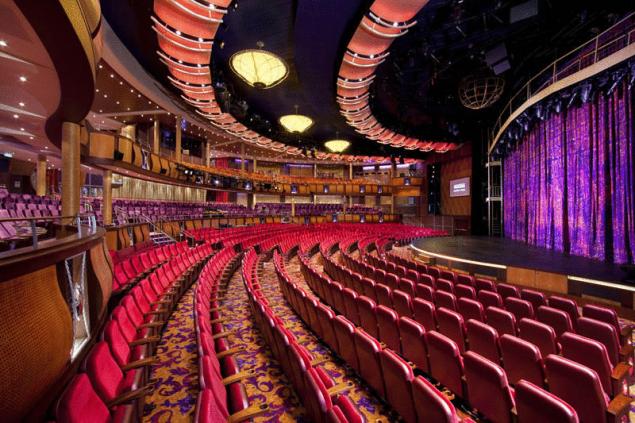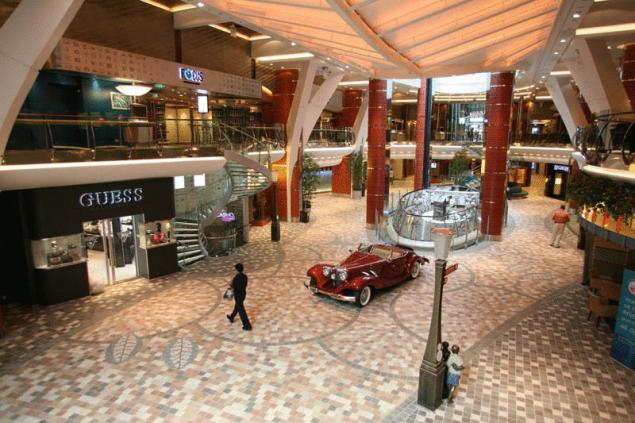 Ships of this project as the oasis of the Seas is the first ship that received the mark from DNV (Det Norske Veritas), as a Green marker in the passport. This means that it is extremely environmentally friendly. Uses advanced wastewater treatment system that was designed to be twice as more stringent than U.S. Federal standards for discharge of sewage in ports.
Everything that can be recycled is recycled right on the ship. Equipped with modern means of processing of garbage, buckets and compactors, as well as crushers for glass, light bulbs, tin and aluminum. In addition, Oasis contains the largest freezer in the world to securely store all the waste.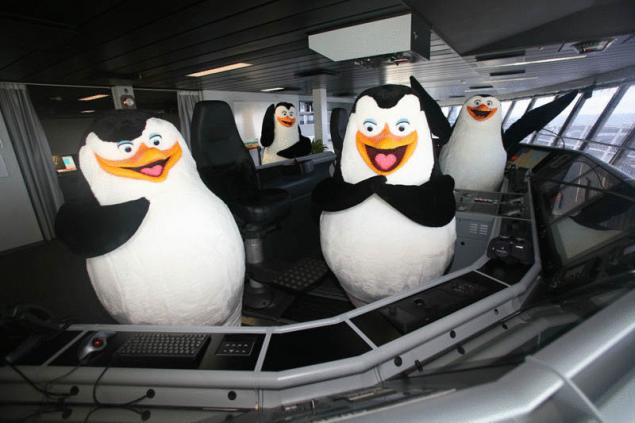 Coverage of the largest cruise ship made of non-toxic, technologically advanced materials that reduce drag, thus increasing fuel efficiency.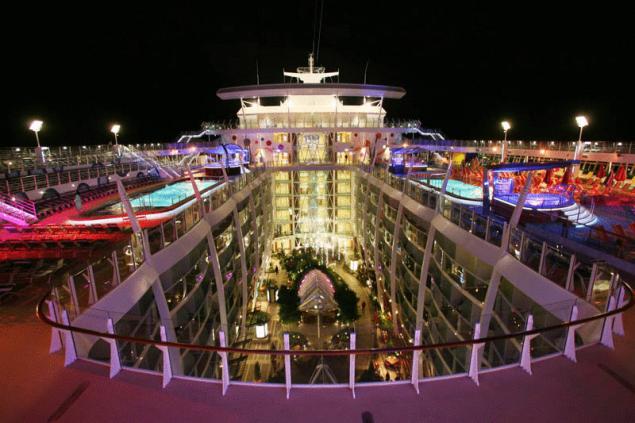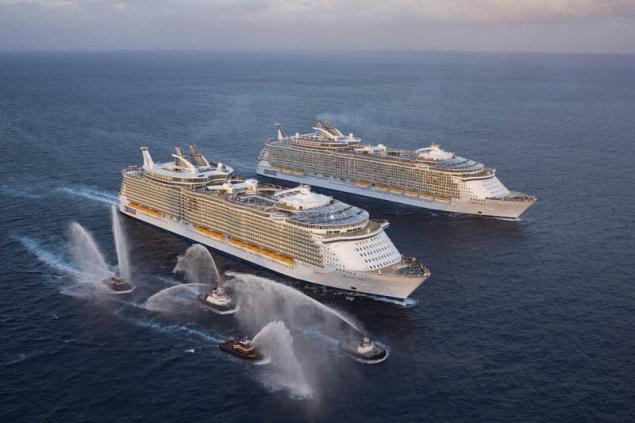 Source: /users/104