The ship called Allure of the Seas - the largest passenger ship ever created. Here are just some of its characteristics that capture the imagination:
 - Length: 362 meters Width: 66 meters
 - Height from the waterline: 65 m, draft: 9, 1 meter
 - Cruising speed: 22 knots
 - 16 passenger decks, 24 passenger elevators
 - Cabins 2.706, 6.318 people guests, 2.384 people staff (from 80 countries)
On the ship there are guided tours during which you can look "behind the scenes" of cruise life.
Passengers can relax in the shade of these trees, as on board planted park of exotic live plants, shrubs, trees.
On board the ship has a large carousel original handmade, swimming pools with Jacuzzi, a water park with a water arena, casino, shops and boutiques where you can buy any food and clothes for all tastes, restaurants and bars.
Passengers wishing to carry out more active can take advantage of numerous sports facilities. The ship has an ice rink, volleyball and basketball courts, a golf course, bowling equipment, a climbing wall, fitness center, spa. It is possible to surf in a specially adapted for this basin.
There is a water amphitheater with fountains, trampolines and diving towers, outdoor and indoor theater. There is a club for lovers of jazz and humor. Allure of the Seas offers some of the most exciting theater. The ship also hosts ice shows, circus, theme, and other entertainment events.
Also on board there is a youth area and a nursery for children. Special attractions for children of all ages are also in all other areas of the vessel. Allure of the Seas - the largest cruise ship in the world!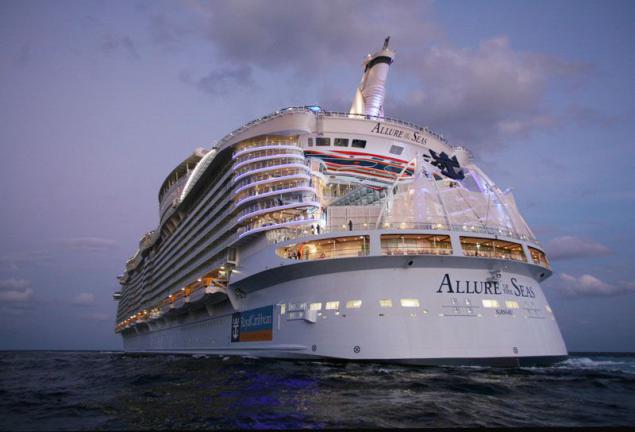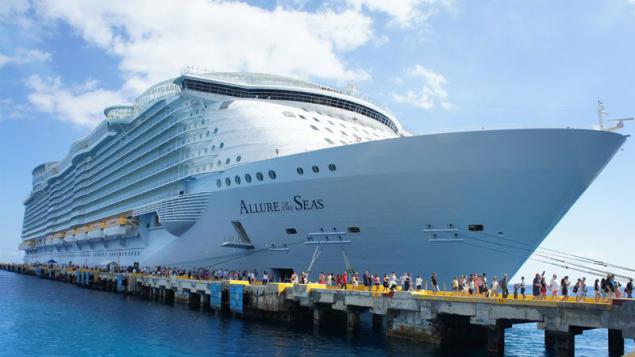 Kitchen.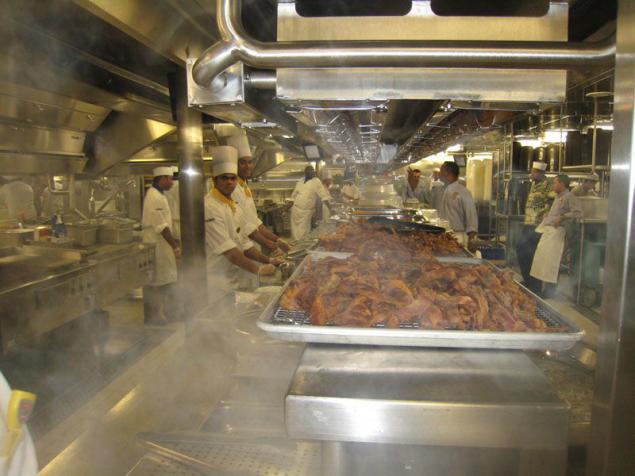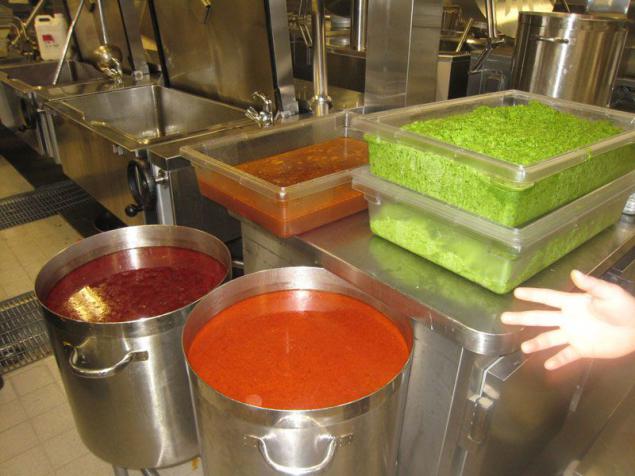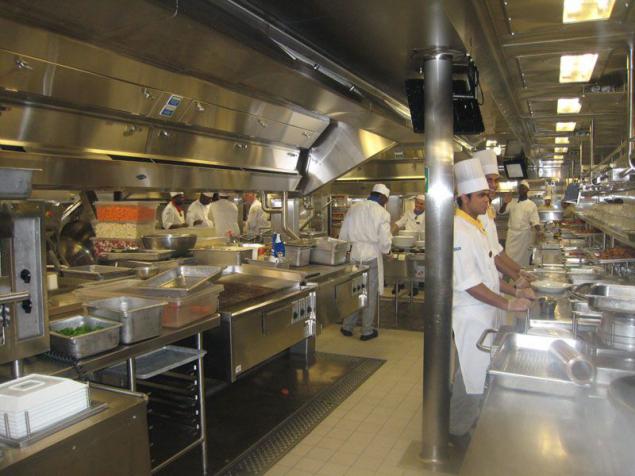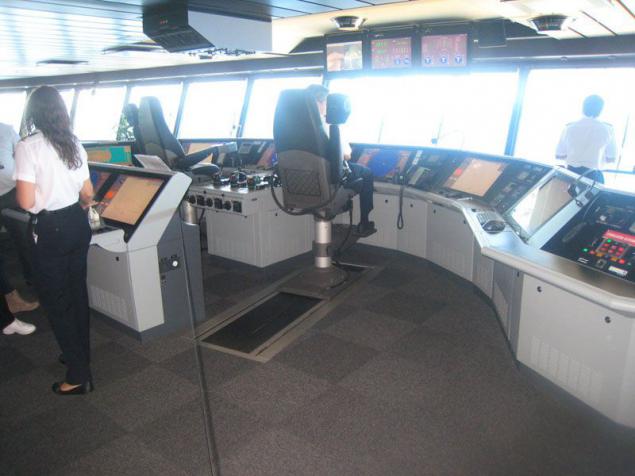 Wheelhouse.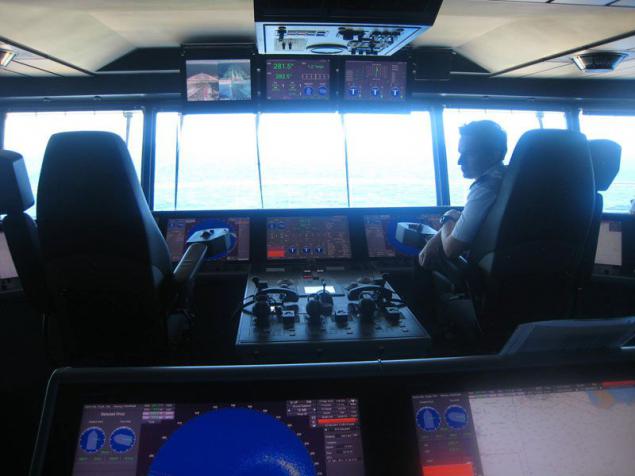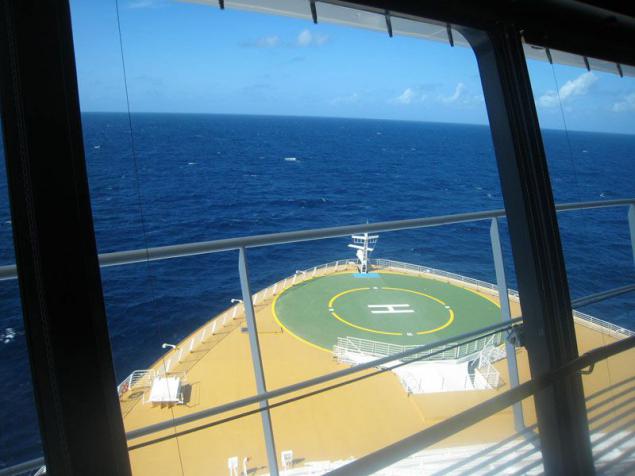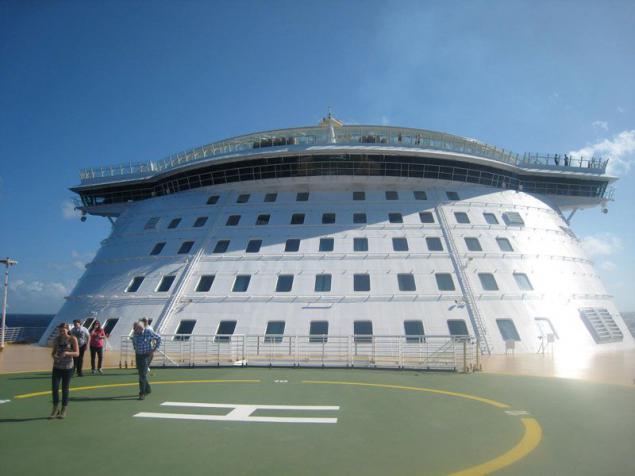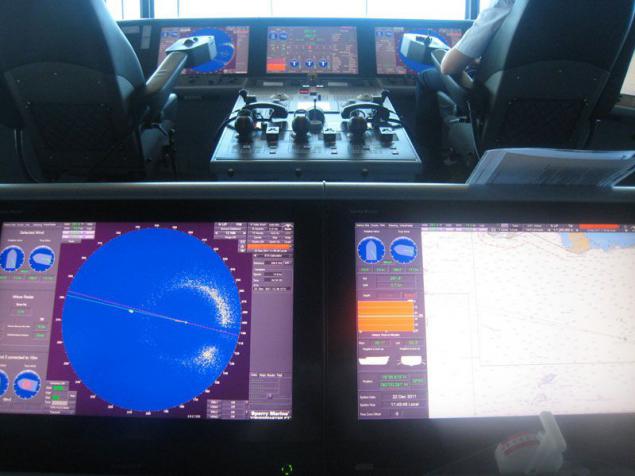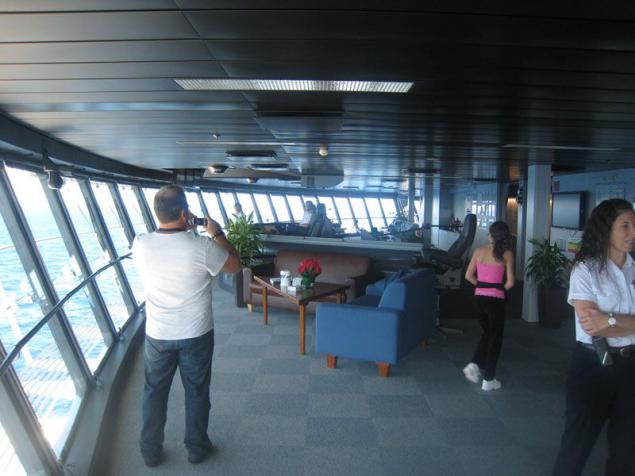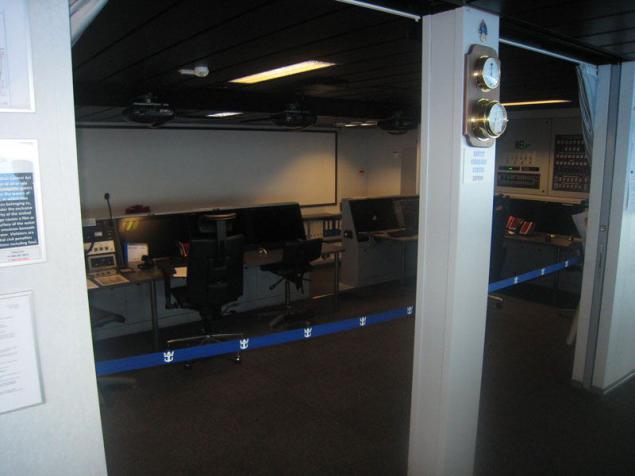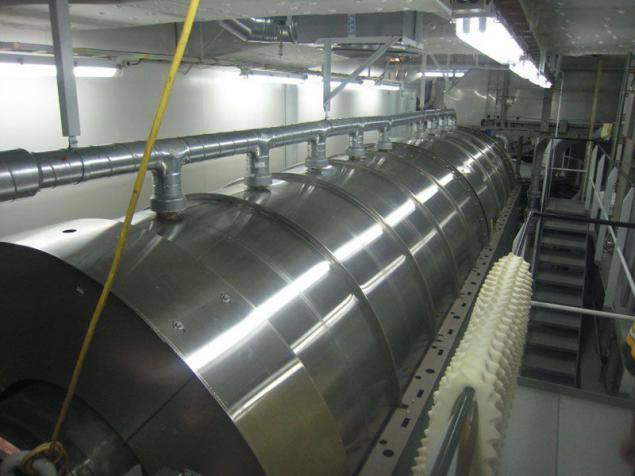 Laundry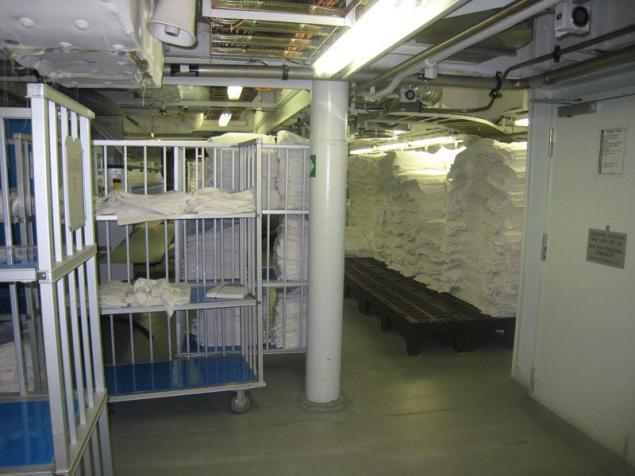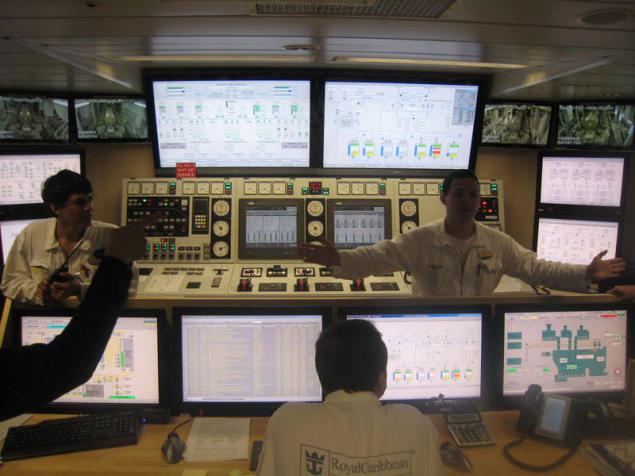 Engine room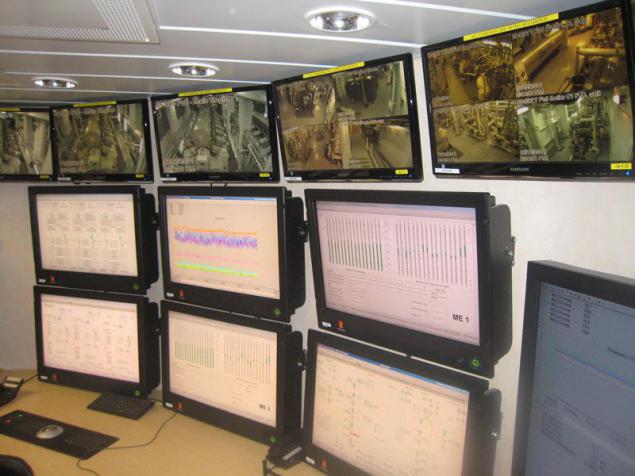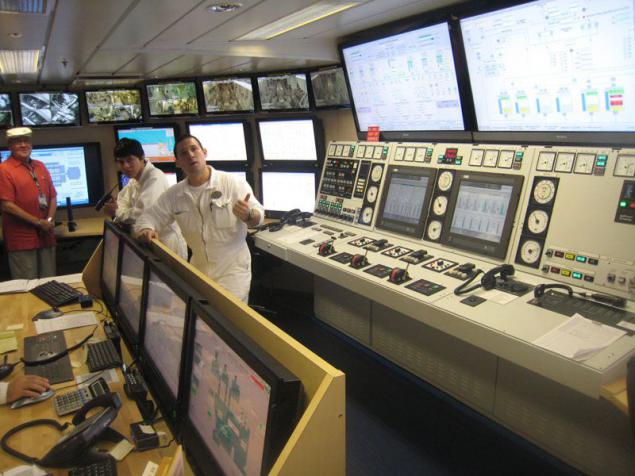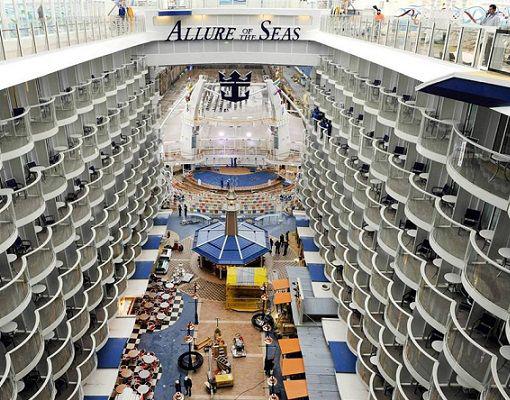 View from the balcony cabins.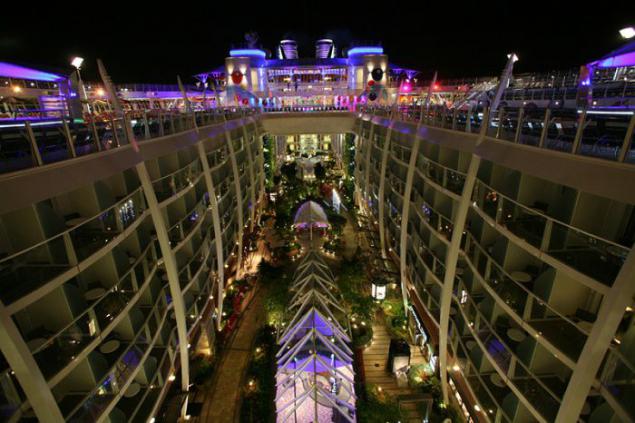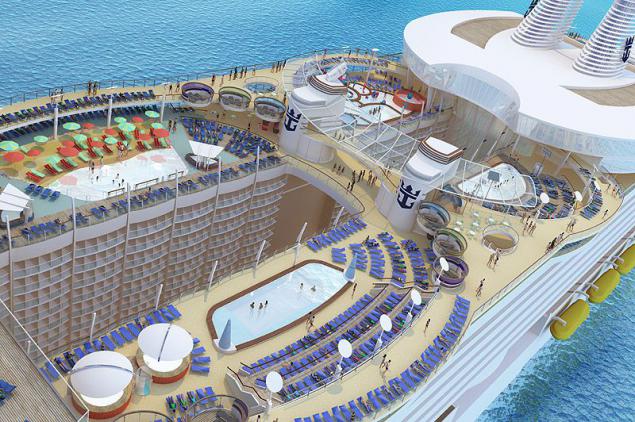 View of the upper deck.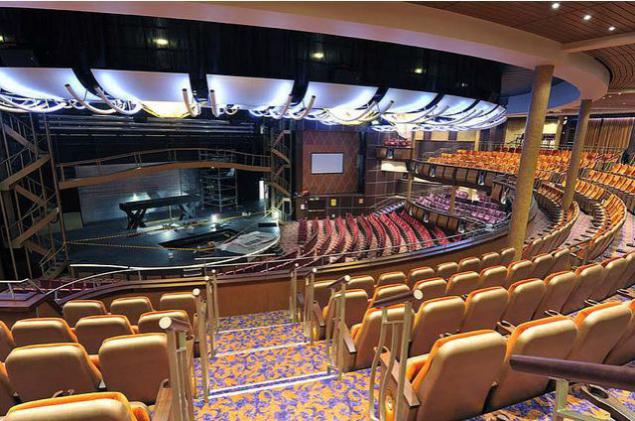 Concert Hall.
Night interior.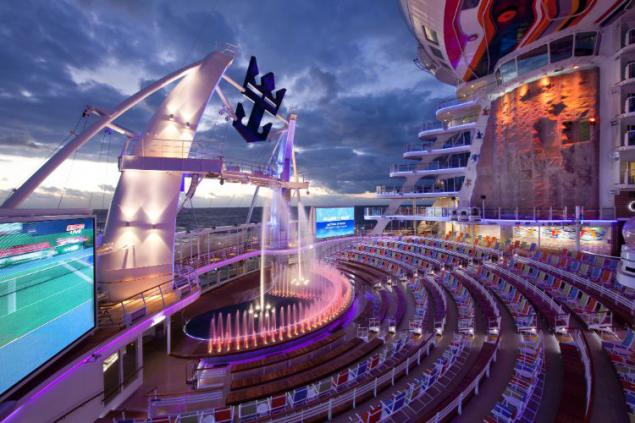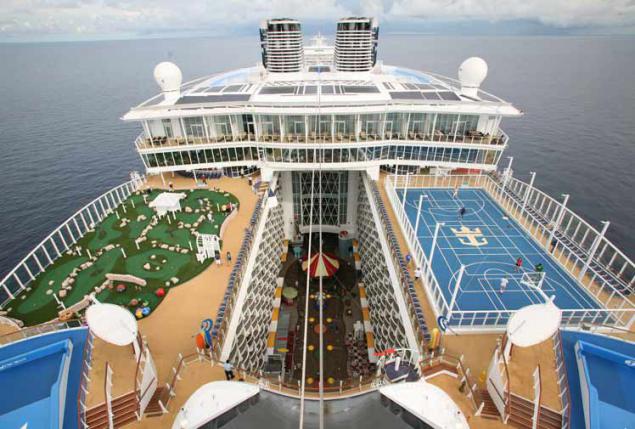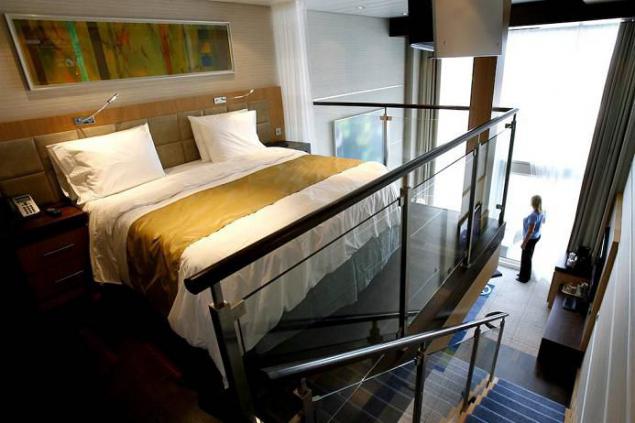 One of the cabins.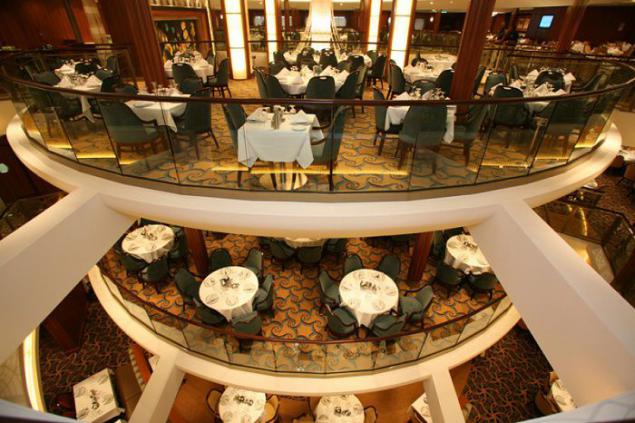 One of the restaurants.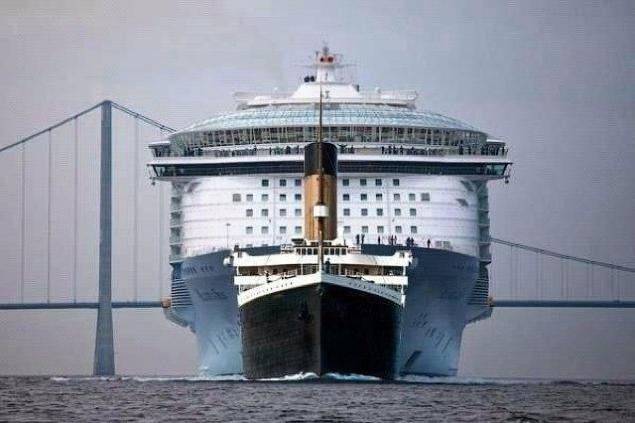 Here is a comparison with the legendary «Titanic»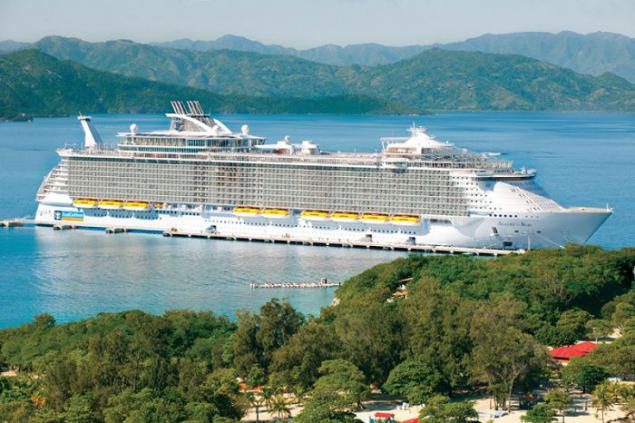 And finally, in all its glory!
--img29--
Source: