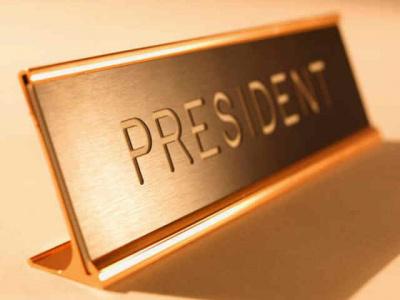 As standard, the presidents - unhappy people. They are so few, and so many have.
I. Etiquette
1. Do not be attending ceremonies and would not wear a suit. Committed to a friendly country only friendly visits. Down with political theater tourists puppets!
2. would prohibit public meetings, which are attended by more than five people. Consent is a product of not more than three sides.
3. Smiled would often. Smiling president - a smile of the country, and with a dim mine - and you can stand at the funeral.
4. Transfer to a residence outside the city. The President must live there - where he works, and not to create traffic jams his convulsive movements.
5. Built to the basement TV studio - for weekly performances. If the president can say a couple of words on the day he has to say.
6.Vystupal to the squares. Freedom - lives in the squares, rats crammed into classrooms.
II. Information:
7. Each day would be met with strange people. Truth loves free.
8. Executed to officials for withholding information. Awareness requires sacrifice.
III. Organizing authority:
9. would dismiss one minister each month. Be a minister - it is a privilege to work on constantly.
10. Increases to officials at three levels up the Table of Ranks. Personnel explosion ignited from below.
11. unprofitable would dismiss officials and clocked to unprofitable ministry. This is business, baby.
12. Ministry - factory experience, and not the device limitations. Money and prohibitions themselves are worthless.
13. Founded to: Ministry of Communication (communication, mobile communication, the ability of people to talk to each other), the Ministry of Love (dating, family) Ministry of extreme (adventure, travel, entertainment) Ministry of care (comfort, everyday life), the Ministry of simplicity (poverty and marasmus complexity) Why the government believes the money, but do not appreciate the love?
IV. The human resources of the country:
14. Secret Service would establish a talent search and self-realization. Would have made it more powerful than the secret service and mobile than fire. Is looking for not only the criminals.
15. Established to institute development of emotions. Dry knowledge will not be happy!
16. Established to reward peacetime. Reward for not killing, but for life.
17. Reformed to education. For children - freedom, creativity and independence! There should be 12 (10) classes should be 12 (10), creative projects, each of which will require the child certain skills and knowledge. And the main project - a child himself, his rebelliousness and individuality. Needless to say that the child chooses creative projects on their own initiative.
V. Country:
18. Ordered to design forms for the state in the studio Art Lebedev designers from Apple.
Homeland should be beautiful and stylish.
19. I would ask for help from the public. On this basis it would have created Institute of miracles. Why do people participate in the affairs of the country, only during the "revolution"? Do I have to wait for the revolution, and for how long? The strength of the state - the people. Politically active citizens - a pledge of prosperity powers.
20. A country must dream to change the world - otherwise it bad country! Citizenship - it belongs to the mission, if the foreigner takes this mission - it can and must give citizenship, even the tenth. President - a guide and guardian of the mission of the country, not the government officials who want to kill as quickly as possible.
Alexey Mas (mas@mail.ua) June 18, 2004
Do you want to protest, add or clarify - write mail, I will be glad to answer