Someone collects coins, some weapons and some bricks! Resident of Belarus Alexei Chistyakov, his first artifact found near the castle walls in Lida. Builders purely local lake and raised a huge mountain of garbage, among which was a brick with a strange brand of "K". Alexei took such an unusual stone and then it started ...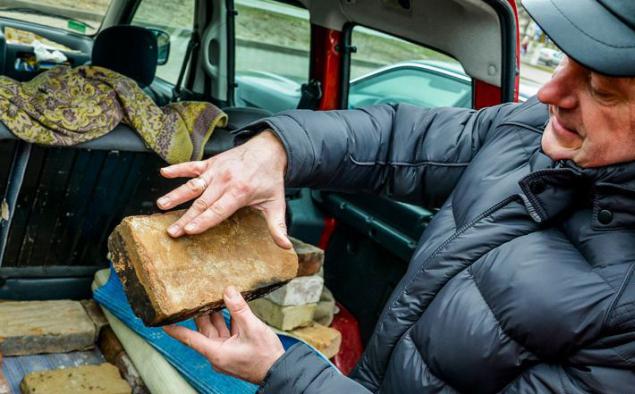 It took more than three years. During this time of bricks with a history in the collection for about 300 Chistyakov Alexei's life changed. Now, passing dilapidated buildings, he does not see a bunch of used stroimaterialov and the source of the collection. Through relations established with collectors and historians, many of the findings could be identified. Mystery others yet to be solved.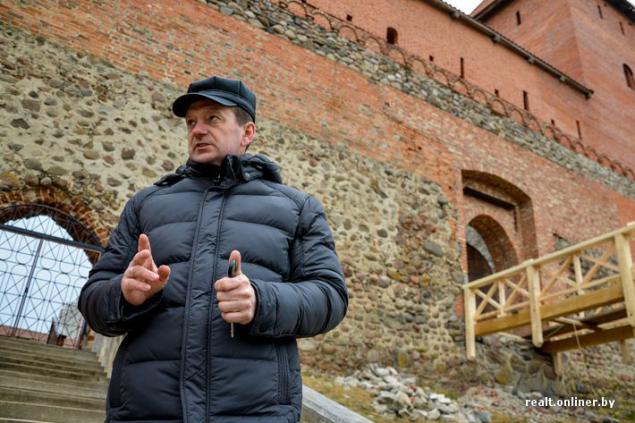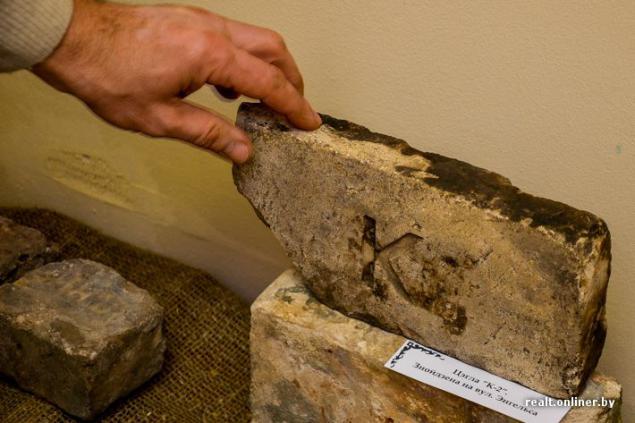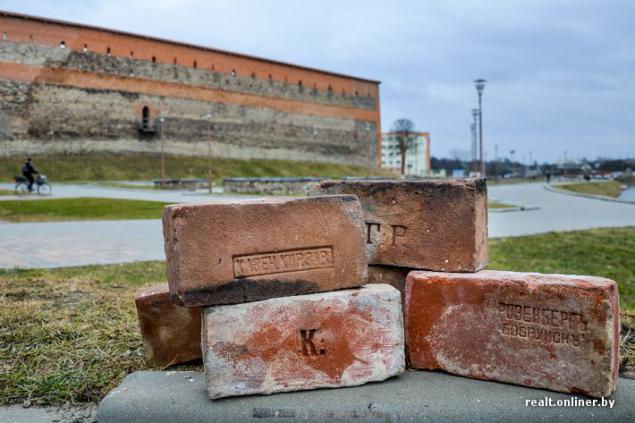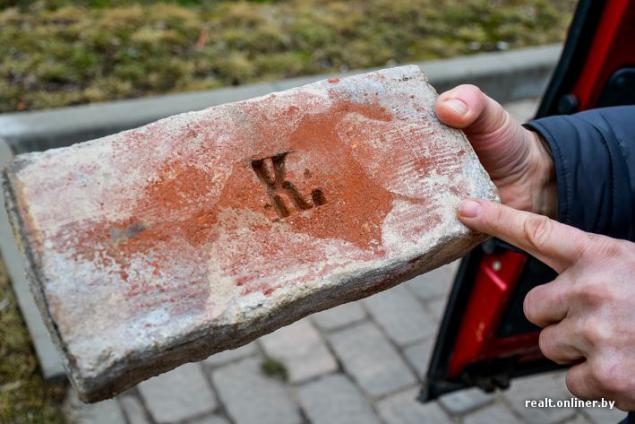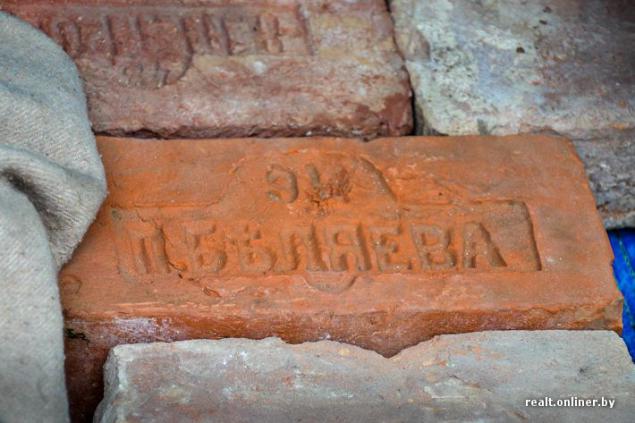 We meet with Alexei Chistyakov at the walls of the restored castle of Leeds. Collector with unconcealed delight watching the clutch, "Just imagine, many of these bricks have half a millennium, and not scattered. And still the same stand for! "Alexei can talk about banal building material for hours. For him, the old brick is not just a piece of baked clay, and the thing with a capital letter, which can tell a lot about your age.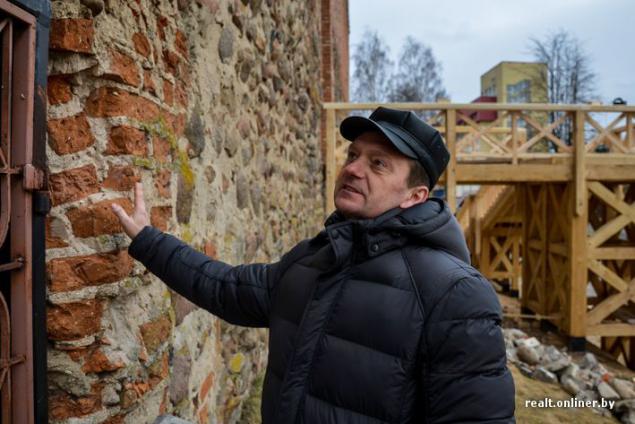 - Large brick factories were established in places where there was a mass centralized construction, - says Alexei. - Most often, where the fortress was erected. For example, during the construction of the fortress in the town of Bobruisk appeared several manufacturers, among them plant Akulich Rosenberg, state brickyard. Completing the construction - and gradually closed factories and their products alive and benefits so far. How long age of, say, a mobile phone?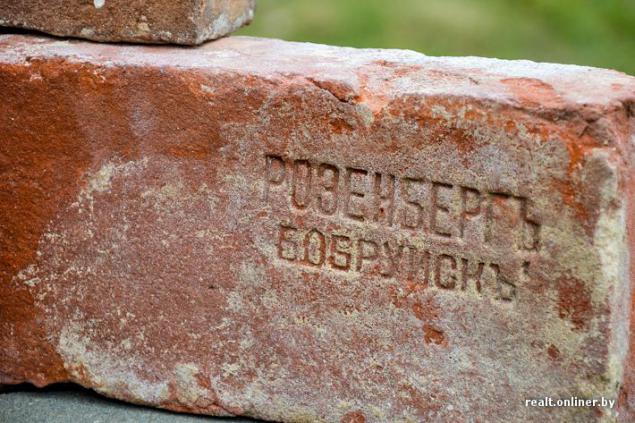 Actually, coming out of the kiln, the bricks sometimes doing a wonderful way, both in space and in time. In older buildings, Lida District, for example, I found the bricks manufactured in Belarus, Russia, Poland, Germany and even Britain! In Vitebsk, two years ago, was demolished a two-story house built after the Great Patriotic War. After seeing the ruins, I found the bricks of the postwar period, and even before the war made in the nineteenth century. The situation, in fact, is not so unique - just a building built German prisoners as well as the material used what was left of the ruined neighboring houses. In Lida was another example - demolished the house of the late XIX century on the ruins I found 16 bricks, made by different manufacturers!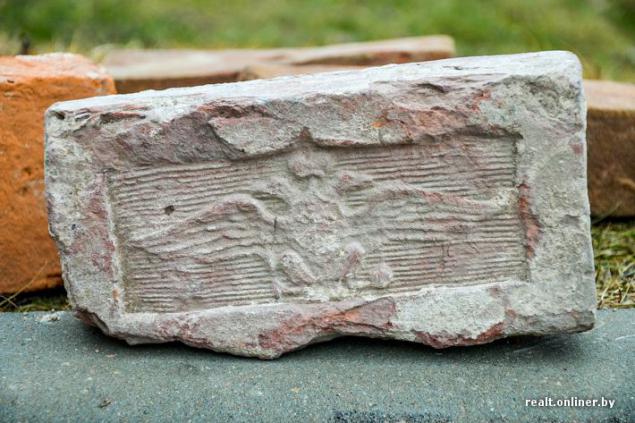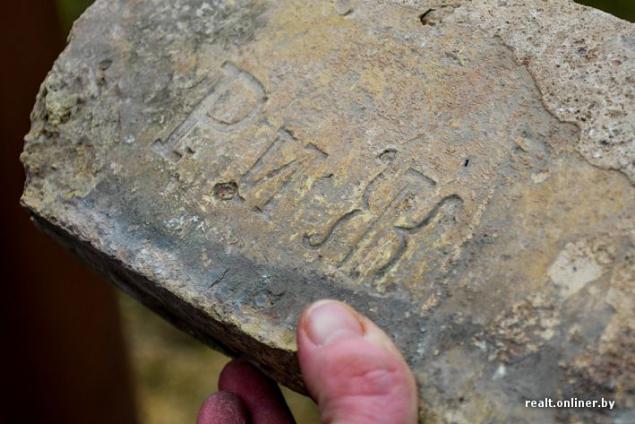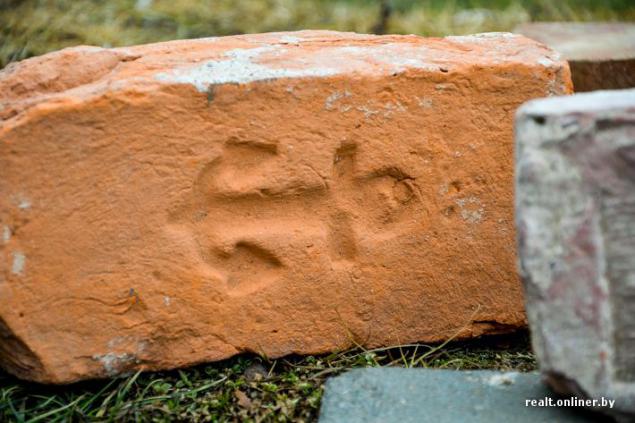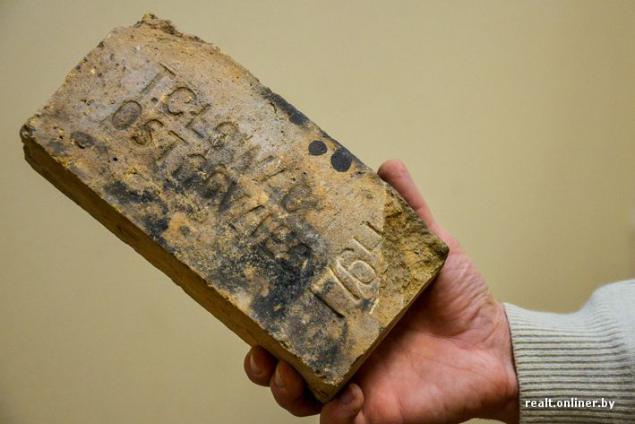 By Alex is a modern bricks with slight disdain. "They are faceless, - he says. - And beyond that, there is every reason to believe that sooner bricks made significant quality - the test of time! Look at the brick made 200 years ago and 20. The old man, lay in the wall two centuries, often looks stronger than 20-year-old. " He picks up one of its exhibits: "This is an eloquent example: the builders demolished the house and wanted to grind the old brick chips. From the first time not broke and went on principle - began methodically trying to split him from all sides. It did not happen! »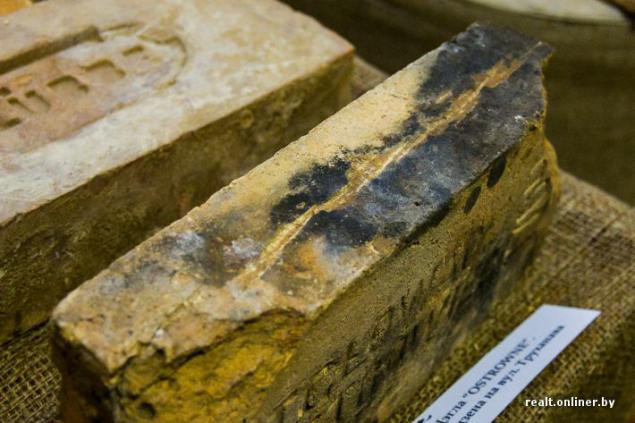 Excursion to Lida, which gave us Alexei turns into a kind of game. Collector shows another nondescript building, and after a long time we are trying to find an artifact hidden in the masonry. "Some say that we are collectors of bricks - Vandals - outraged Alexei. - In fact it's not! Bricks that are in the masonry, never throne, if interesting exhibit, embedded in the wall - his photograph, and will study the card ».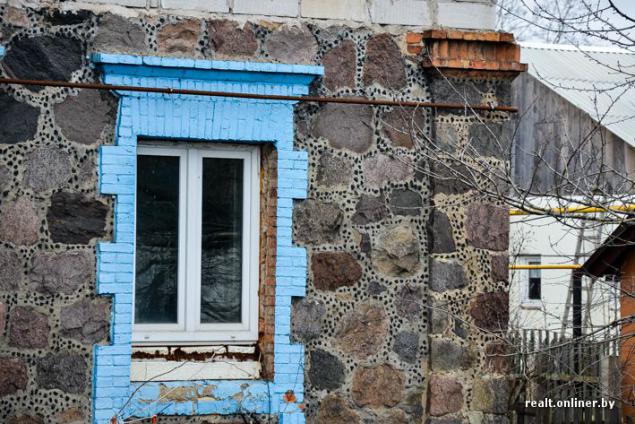 Alexei Chistyakov, trying to recreate the old technology of brick production. In theory, everything seems to be simple, but in practice there is little that turns out - building material made them yet does not hold water. But the collector does not give up, I am sure that sooner or later will achieve good results.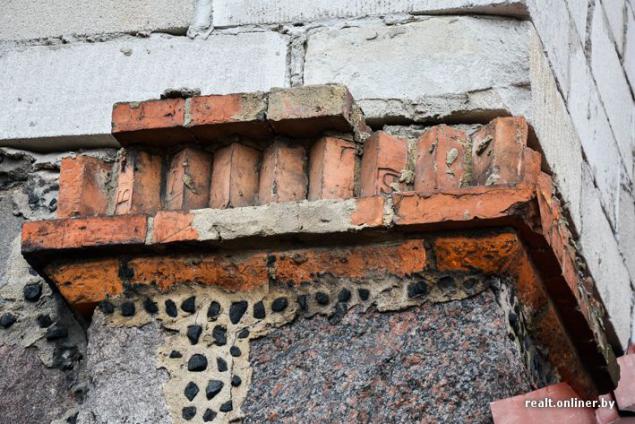 Calculate how much Belarus had brick manufacturers years, let's say, a hundred ago, is now virtually impossible. First, the question is poorly understood. Secondly, there were really a lot, both large enterprises and very small. And each proudly puts on his product unique brand. Sometimes it comes to the absurd - some well-known brands have begun to forge! Not to be unfounded, Alexey shows a few examples. Top - the original, bottom - a fake. Find the differences.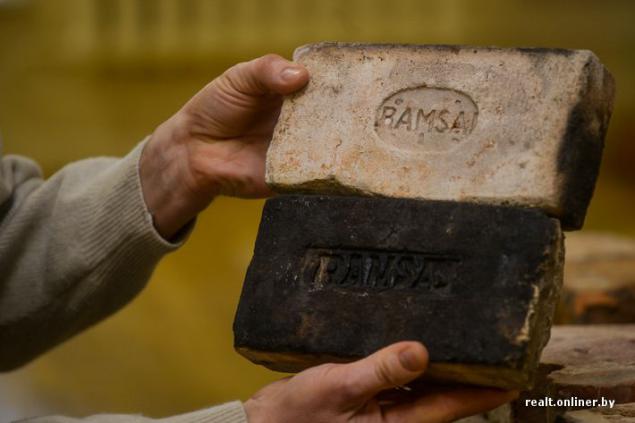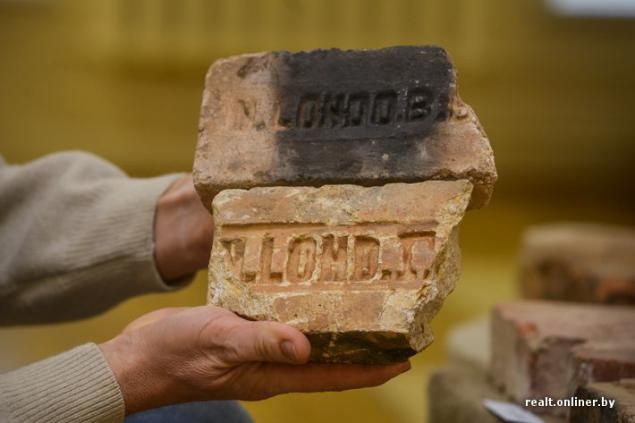 A separate part of the collection - the bricks artifacts bearing the imprints of the past. One of them - a kind of "Valentine", established nearly a century ago. There are bricks from the hoof prints of animals and birds' legs, often because they were made in a very primitive conditions and allowed to dry right next to the village huts. Rarity - old bricks with impressions of children's hands. Such, unfortunately, in the collection of Alexey Chistyakov not. And, of course, a worthy place in a traditional "palchatka».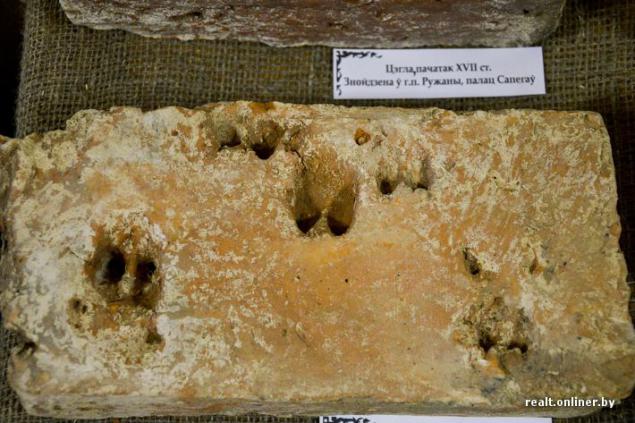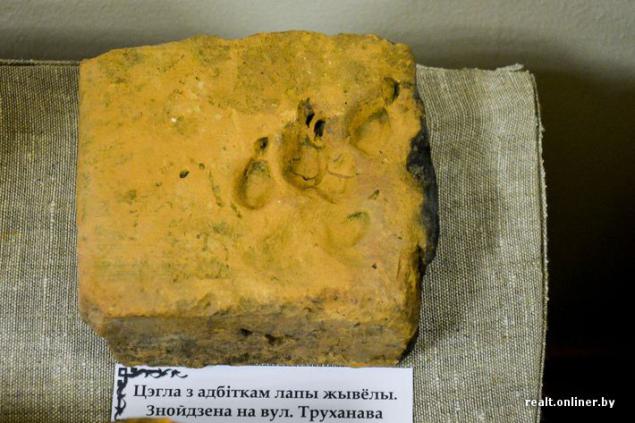 It turns out, collecting bricks not an uncommon activity. On the Internet today, there are many specialized resources on this topic, old bricks exchange, they give them sell. Some design studio massively buying up old, branded bricks, and then use them as decorative elements for interiors. "Even at the" Flea Market "Onliner.by ads appear regularly on this subject" - laughing collector. The price issue is small - from $ 2 to $ 30-50. But who knows what will happen to their cost when the passion has become so common? A prerequisite for this is. Collect this unusual collection - a pleasure. And look monuments and in the villages-villages pokolesit. But that's not easy to show exhibits familiar. At a meeting with Alexei brought us in the car some instances. He took the car, showed carefully folded back. Consider a half-ton total weight has peretaskat.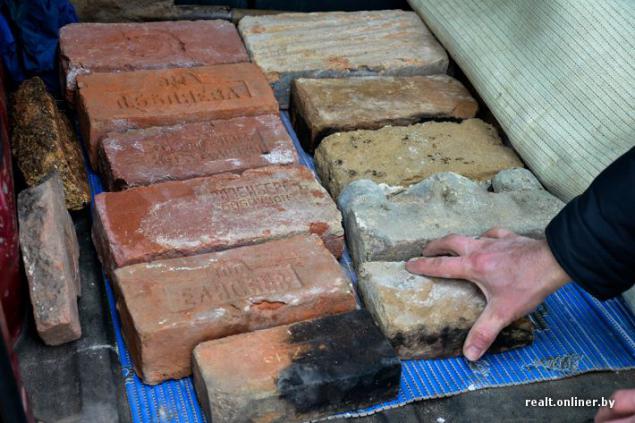 Today, part of the collection Chistyakov exhibited in the halls of the Museum of Leeds, said visitors often come here for a specific purpose - to see this particular exhibition. But most of the potential exhibits kept the house and in the garage. Alexei dream that sooner or later Belarus, namely Lida will be a veritable museum of bricks. By the way, these museums are already in Russia and Ukraine. In Japan, the Museum of bricks, even leading in attendance. What are we worse?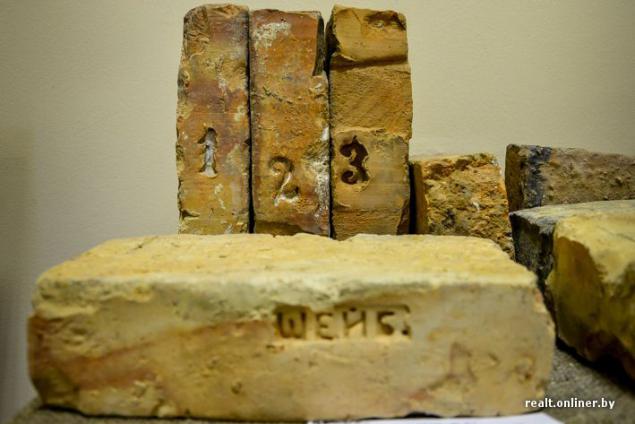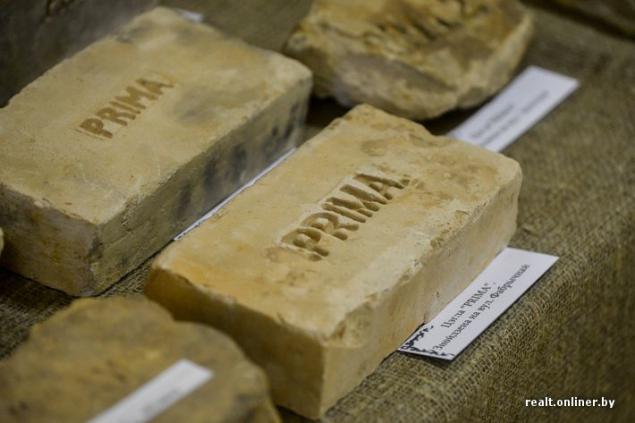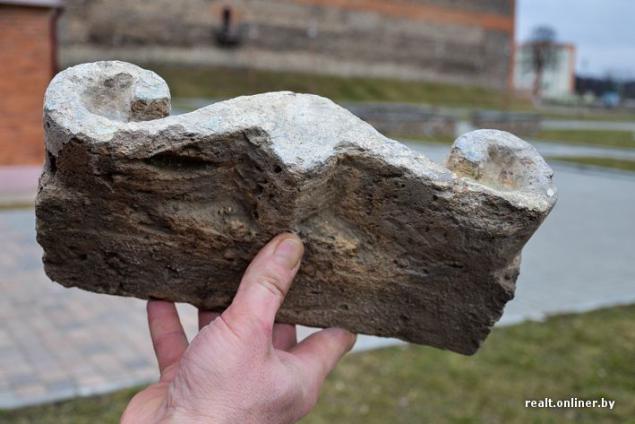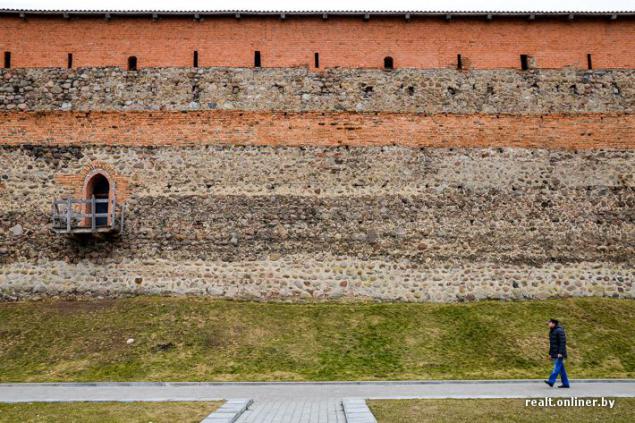 Source: realt.onliner.by