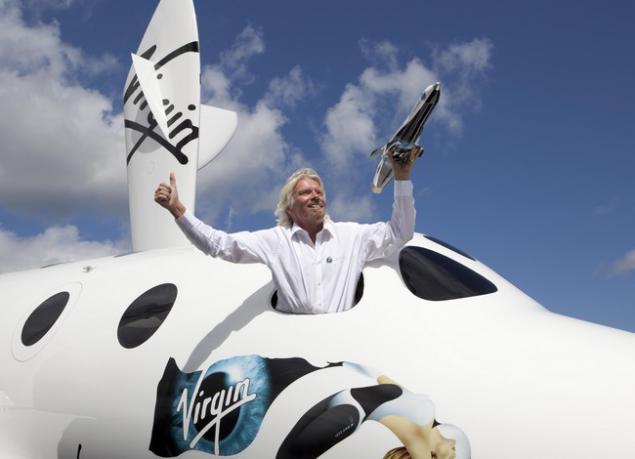 Google, which recently announced the purchase of a specialist in the field of satellite navigation technologies Skybox Imaging, is currently looking for new sites for profitable investment. One of these objects may become another company, the name and activity is inextricably linked to the space industry.
According to a publication of the resource Sky News, now Google is actively in talks to buy a minority stake in Virgin Galactic company infamous for further promotion of its own project of satellite internet.
It is reported that Google can invest in the company of Richard Branson, who is going in the next year to make private space travel a reality, about $ 30 million for the creation of a joint venture in which the latter would be required only from space technology.
Such agreements are purely formal, since in this case the search giant will get only 1, 5% of the shares of space tour operator that will not allow him to participate directly in the management of the company. However, Sir Richard and Google founder Larry Page are old friends, and in the past even registered trademark «Virgle» for future joint projects.
According to preliminary data, Larry Page and his associates already has plans to create 180 small satellites that will be placed in a low Earth orbit and provide Internet coverage in the most remote and underdeveloped regions of the Earth. Needless to say, this project will use technology developer stratospheric UAV Solar Titan Aerospace, which Google bought in mid-April. The role of the Virgin Galactic is reduced to sending these satellites in low Earth orbit.
news.sky.com/story/1280919/google-in-talks-to-take-virgin-galactic-stake