Top US citizen is a 27-year-old resident of Kiev Igor Vovkovinsky.
The growth of the giant - 2 meters 34, 5 cm - officially included in the Guinness Book of Records.
Ukrainian for more than 20 years living in Rochester (Minnesota) and is now studying to be a lawyer in the local business school.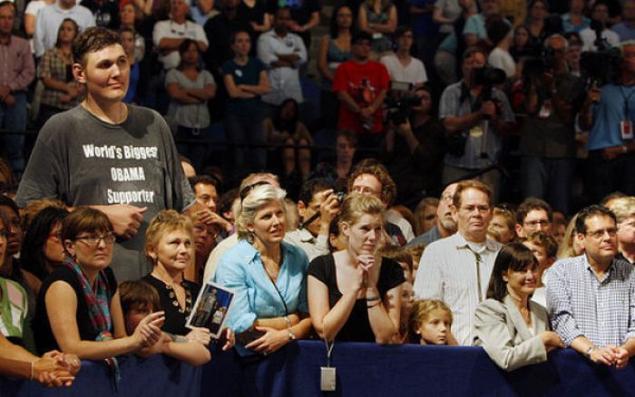 It is interesting that Igor took an active part in the election campaign of Barack Obama. Vovkovinsky special trip to Minneapolis to hear the word of the presidential candidate. Giant donned his trademark T-shirt with the inscription "The world's largest supporter of Obama," and stood in the crowd of thousands of fans a black politician. Obama noticed a guy from the podium and said: "The biggest fan of Obama in the country is located here. I love this guy. " After that, the highest US resident was able to shake hands with the future president of the United States and take a picture with him and his wife Michelle at the memory.