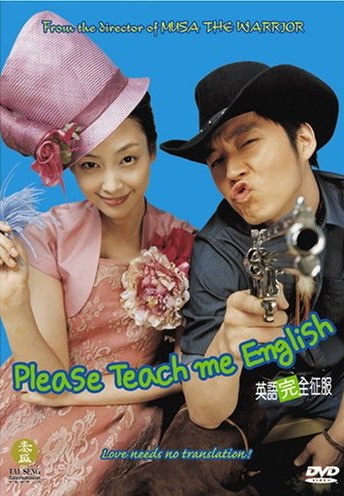 Country: South Korea
Genre: Comedy
Duration: 01:53:58
Director: Seung-soo Kim / Sung-su Kim  
Cast:
* Li Na Yeon (Lee Na-yeong),
* Jan Hyuk (Jang Hyeok),
* On the Moon Hee (Na Mun-Hee),
* Angela Kelly (Angela Kelly),
* Kim In Moon (Kim In-mun)
Description: Comedy about the fruits of globalization on Korean soil. Once in the office, where he works Yong Joo, comes a foreigner. It happens a terrible embarrassment - no one understands in English. Then the bosses office decides to send one of the staff on language courses. The choice fell on the Young-Joo. The courses she meets a pretty young Moon-soo, who also is small vocabulary in English. However, Moon Soo interested in a completely different woman - a teacher.