City Alba (Alba) situated in the heart of the Langhe (Langhe) - hilly southern part of the north-western region of Piedmont (Piedmont) in Italy. Alba is famous all over the country and abroad for its white truffle - a noble variety of valuable species of mushrooms that grow underground. Truffles are hidden at a depth of 5 to 20 cm near the roots of trees. They emit a peculiar smell, which lasts for a limited period of time and can be detected only by means of well-trained dogs and experienced "hunters" -gribnikov. Production of white truffles, which are not bred in greenhouses and grow only in the wild - in the woods, recently dropped. This stems from the climate change in Italy: recurring droughts interspersed with torrential rains.
Season collection of fungi in Italy is in November. White truffle is short-lived, it grows on the roots of trees and begins to fade as soon as it is taken from the earth. Even in the most ideal conditions, it can keep its flavor for only 10 days.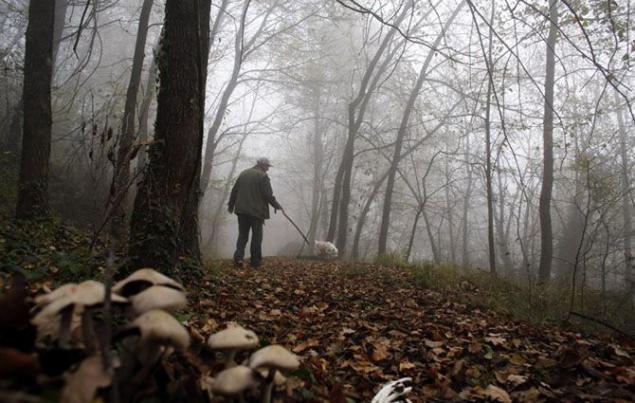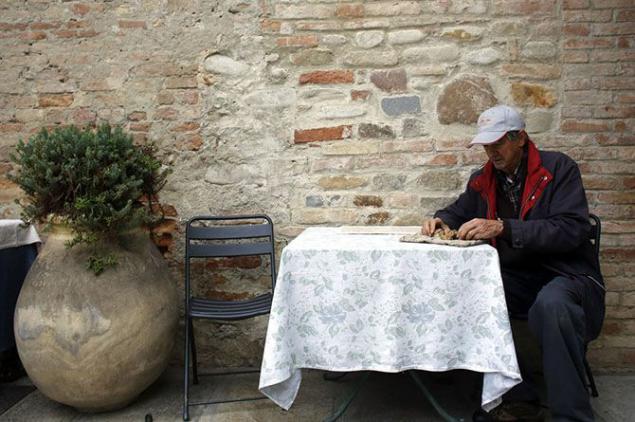 Hunter truffles 66-year-old Ezio Costa examines mushrooms found at the entrance to his restaurant in Monkiero, in the vicinity of Alba, in the northwest of Italy. November 9, 2013.
Truffle.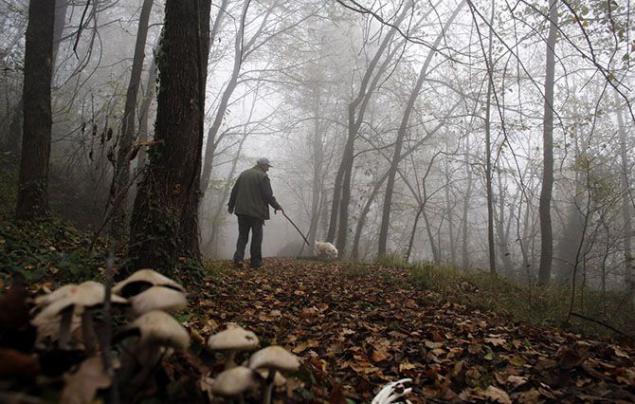 Ezio Costa is looking for truffles with his dog in the woods Jolly around Monkiero. Alba, northwestern Italy.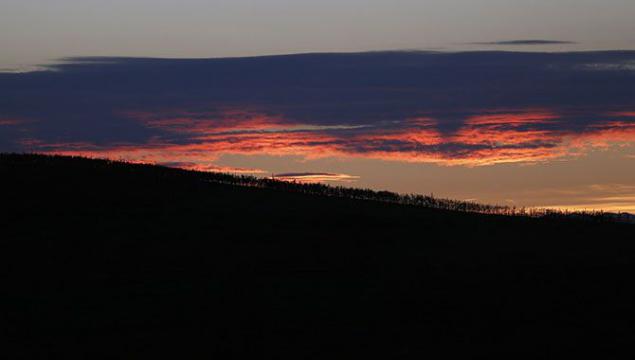 Mushroom pickers at dawn around Serralunga d'Alba (Serralunga d'Alba) in northwest Italy. November 11, 2013.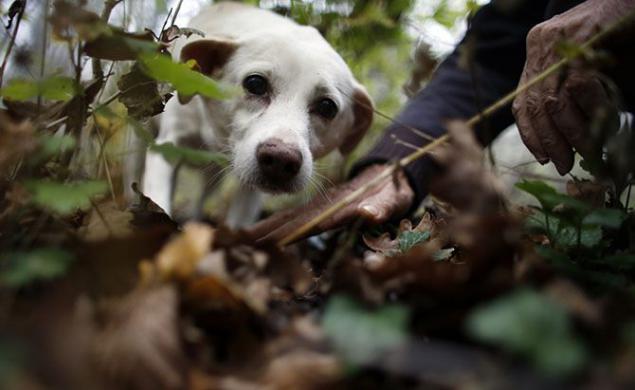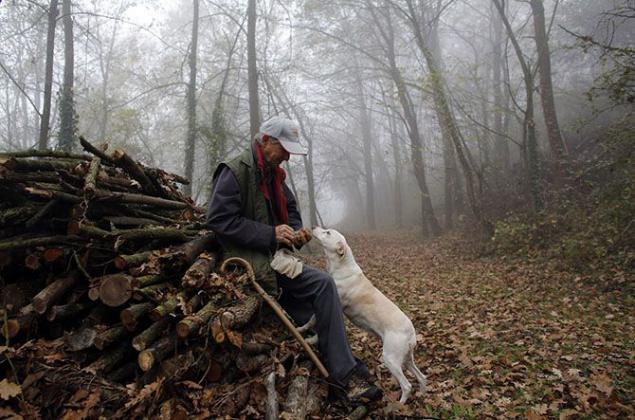 Ezio Costa treats truffle found.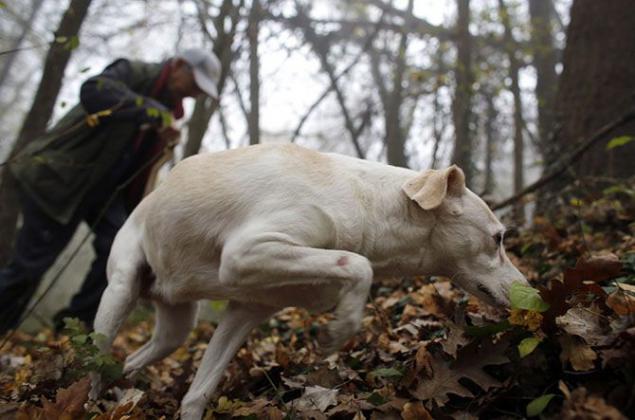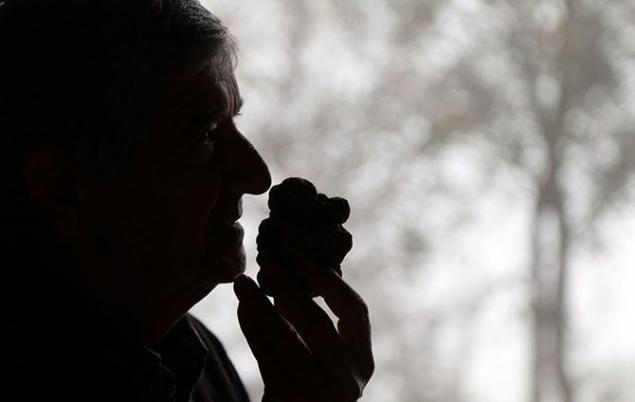 Ezio Costa sniffs the smell of mushrooms found.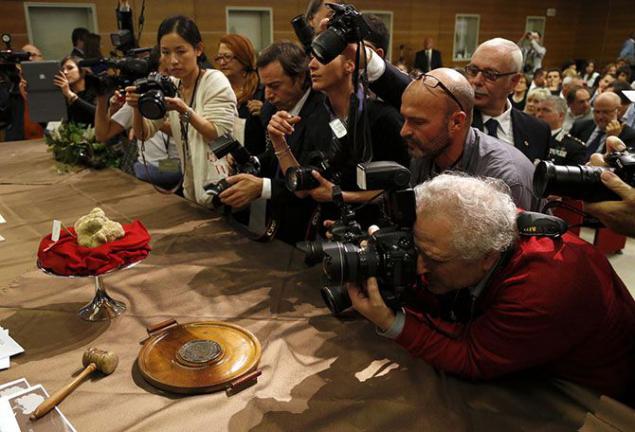 Photographers take pictures of two 950-gram truffle on the world famous white truffle auction in the town of Grinzane Cavour, in Alba, in the north-west of Italy, November 10, 2013.
Seller shows buyers of goods on the market in Alba truffles.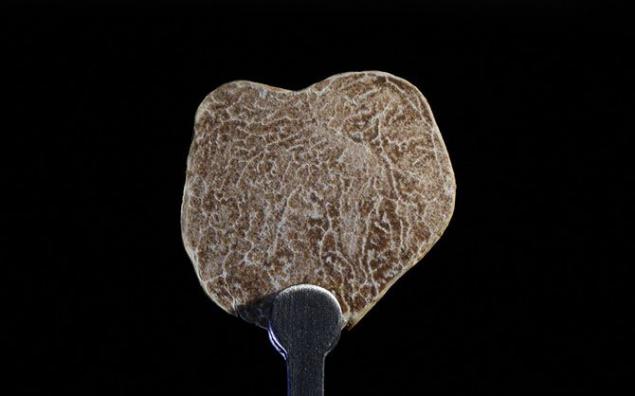 A slice of white truffle. Rome, Italy, November 19, 2013.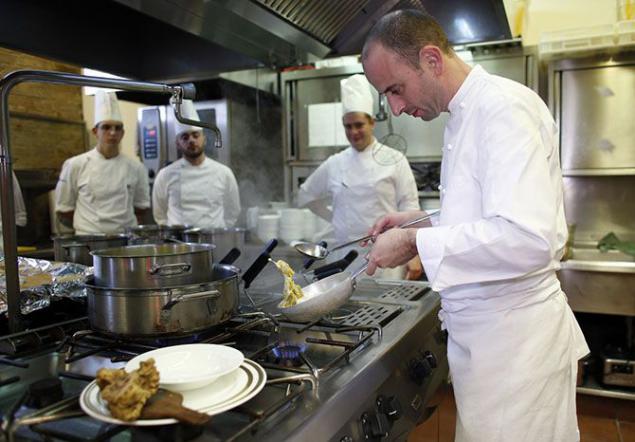 Alessandro Boglione (Alessandro Boglione), the chef of the restaurant in the castle Grinzane Cavour, after preparing a paste of the world famous white truffle auction in Alba, in the north-west of Italy, November 10, 2013.
Cooked kardun with white truffles and pears in a dish in a restaurant Serralunga d'Alba.