22-year-old Grace Chao drawing fashion sketches, but does not paint them and decorate with flower petals. And he does it so well that it seems as if the dress made of delicate fabrics talented designers.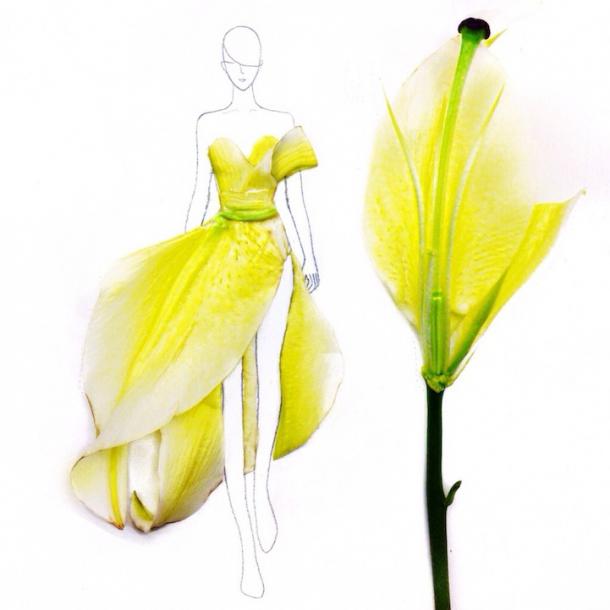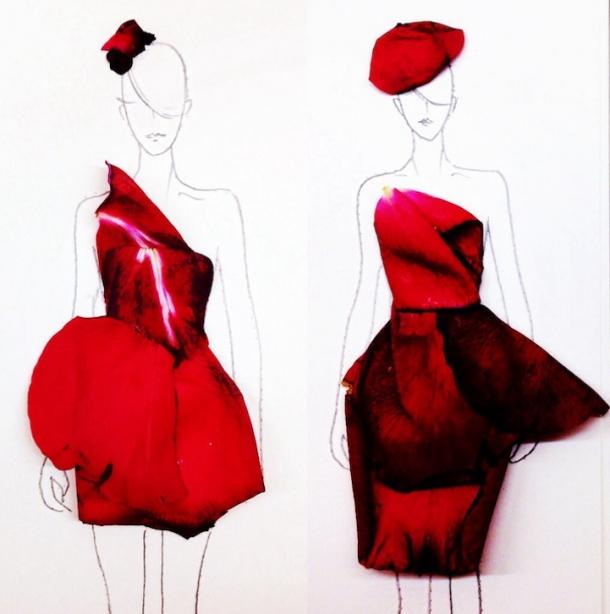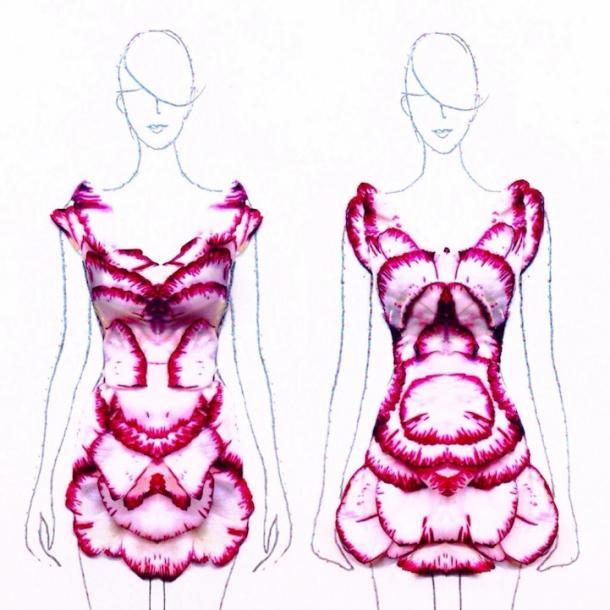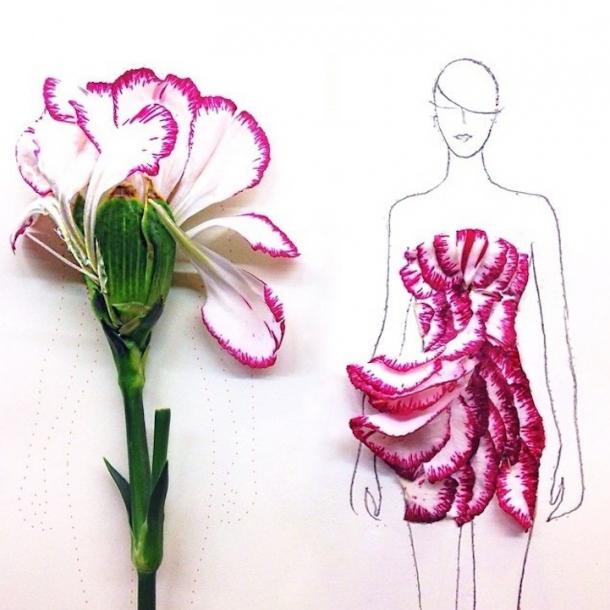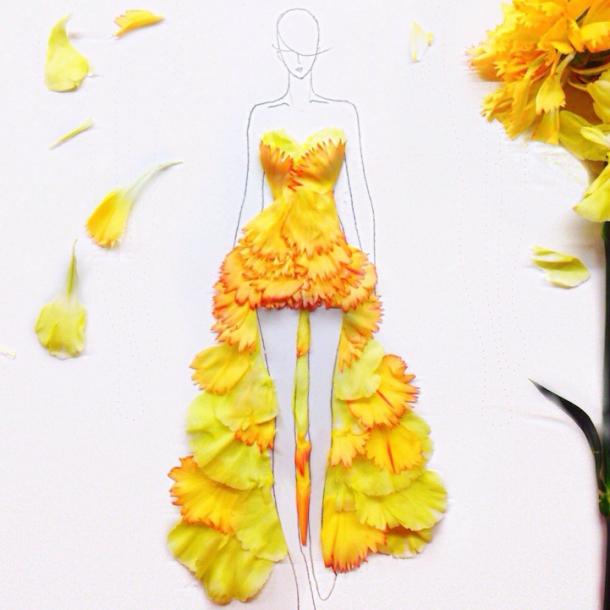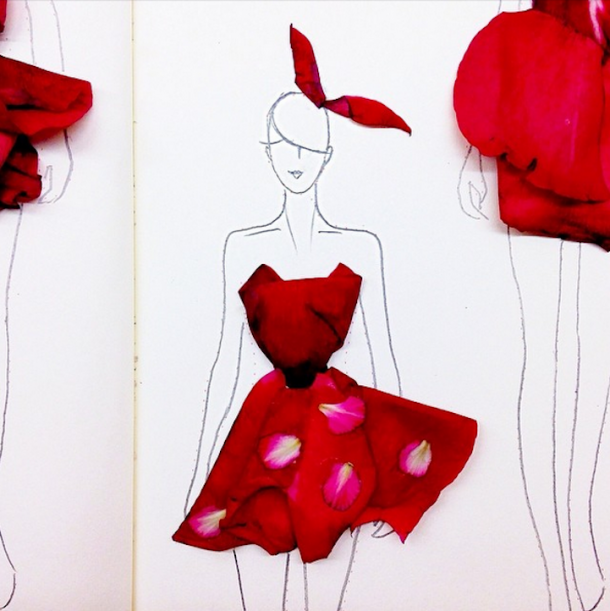 Chao puts layer upon layer of petals, glue them carefully, so as not scattered.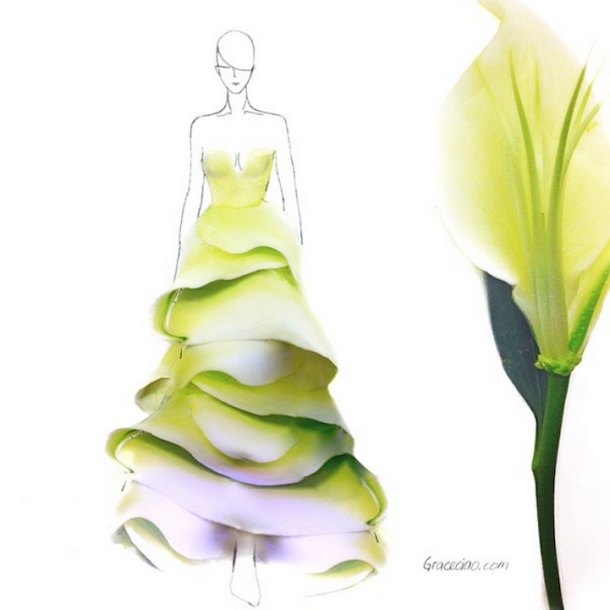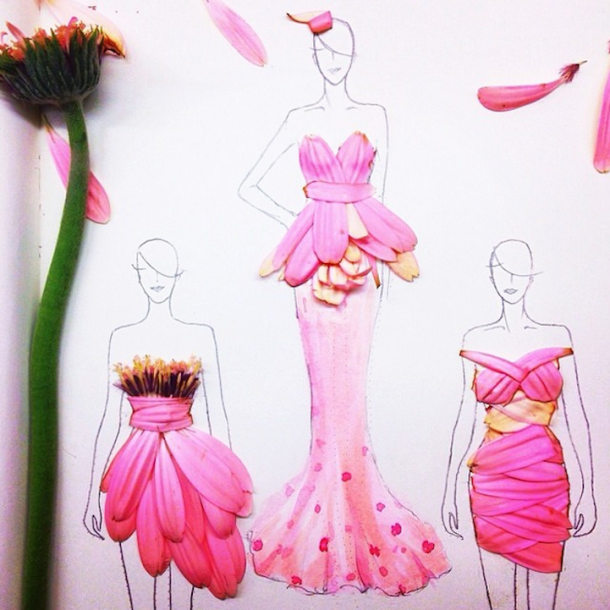 I most like to work with flowers whose petals are several shades: lilies, carnations. As a result, the very nature of the model allows me to think that I myself would not even imagine could.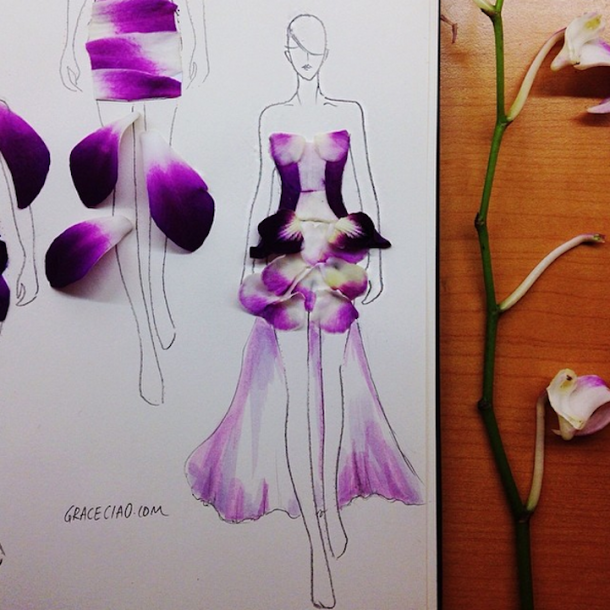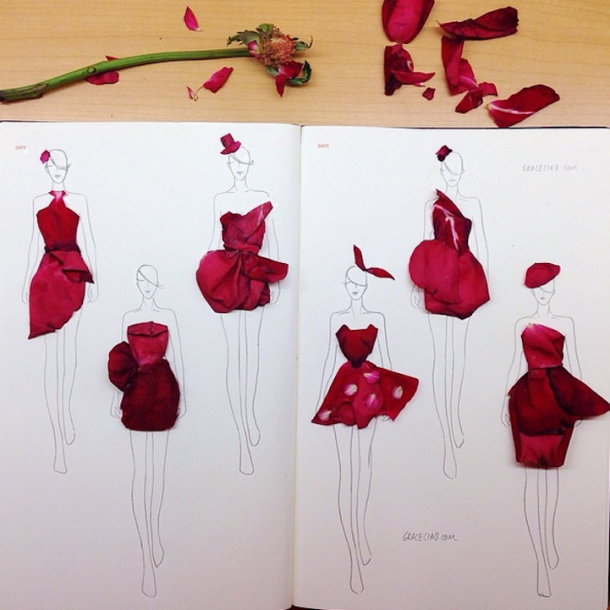 Very feminine and aesthetic activity, it should be noted.