Every day, we all want to get a little better. As they say, if you are one day learned something new, something you have lived it for a reason. Books in the style of «how-to» on the shelves are more and more, and all of them considered simply makes no sense. This article - a classic of Applied Psychology, a book for creative people, for those who want to write, draw, communicate effectively with people and learn about yourself something new.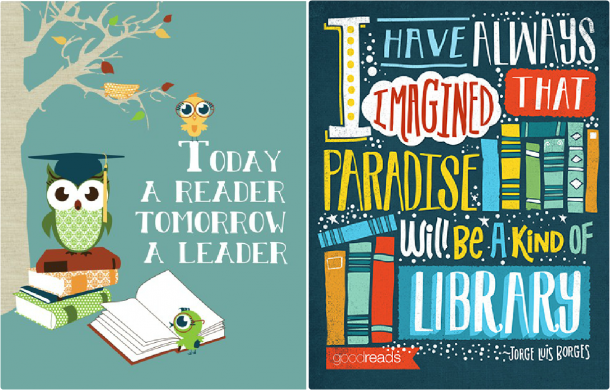 1. "How to Stop Worrying and Start Living," Dale Carnegie
This is - a classic practical psychology and the basis of all the books like "How to be happy." Read it really interesting, and even after it was written about 100 years passed, most of the advice of the author and not lost their importance and practical application. Of all the series of books by Carnegie, which he wrote as a lecturer at the Institute of Human Relations, this, in my opinion, the most worthy of his work.
The book known professional in the field of personal development and human relations not only affects those dates topics as anxiety about the future, worry without cause, the inability to realize themselves in any sphere, but also richly illustrated with examples from the lives of his students - known entrepreneurs, movie stars and politicians.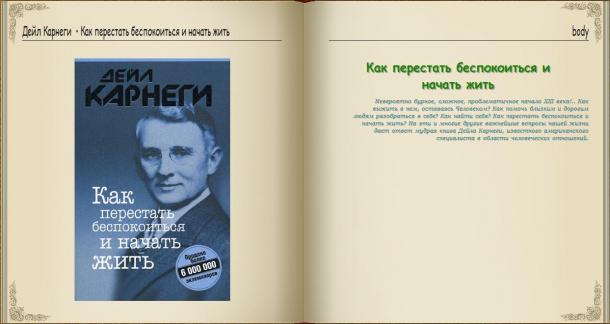 2. "The Artist's Way," Julia Cameron
According to the abstract, this book is for 10 years of its existence has helped many people in discovering their creative potential and abilities. I'm not too lazy and look for more detailed reviews, and to my surprise, more than half of people really argued that the book helps. Julia Cameron has created a book-diary with unusual, creative tasks for each day of the 12-week course. The purpose of the book - to help people get out of the impasse: the creative, emotional, life, or simply determine the direction of the intersection. Slowly but surely, the author convinces you in the possibilities of creative self-realization, that every one of us - is unique and capable of creating his masterpieces.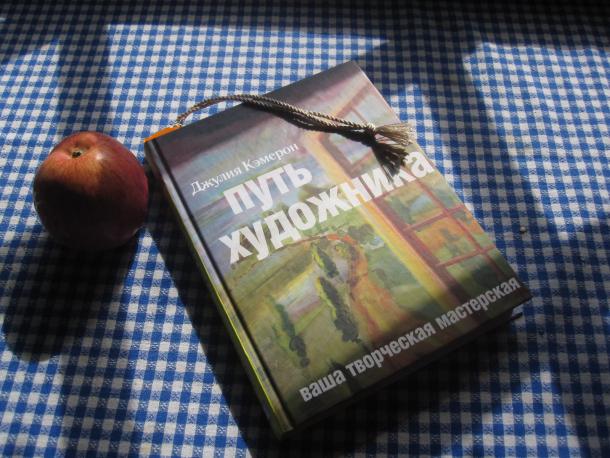 Believe it or not - your business, but it's worth it. According to one of the readers who completed the book, led a morning diary and perform various tasks:
Exercise may at first glance seem absurd or far-fetched, but in practice they operate. Only with the passage of this Path must remember that thought is material, and the confidence in the correctness of their actions - that's half the battle, because if you take up any business with the mood "all this garbage" is not even worth it. We need to trust the person who conducted through the wilderness area fantasy drought many thousands of the same ordinary people, just as a child is to close your eyes, take a strong hand and go after - treading the same small steps, with which leads the author, and then everything will turn out. Always.
3. "Do not growl at the dog! The book is about training people, animals and himself, "Karen Pryor
Of all the books on effective communication and self this - the undisputed leader and a favorite among readers. The book is considered a little unusual, unique technique to improve communication between people and improve life in general. Despite the name, the pages of the book in question is not about training or manipulation, rather - on a soft correction of those aspects of your life that you do not like. One of the readers of creation speaks Karen Pryor so:
With patience and a good attitude, you can make some behavior is not only in animals but also in humans. Perhaps someone will say that this book is bad and learns to manipulate, but I do not think so. Rather then just call to seek peaceful means when everybody wins.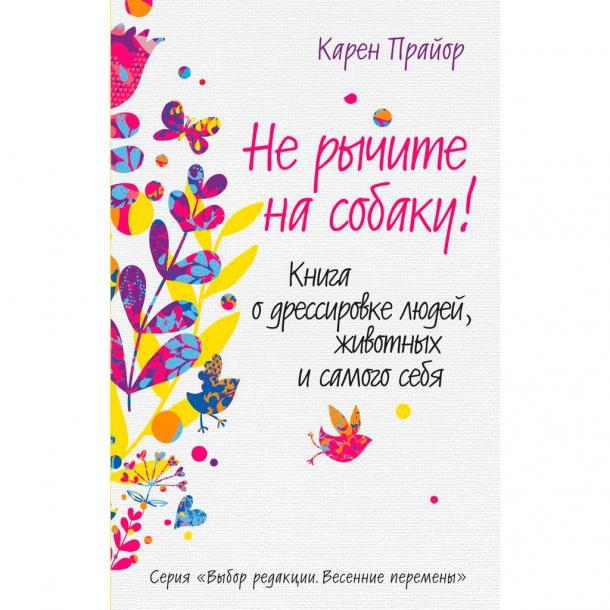 4. "On Writing," Stephen King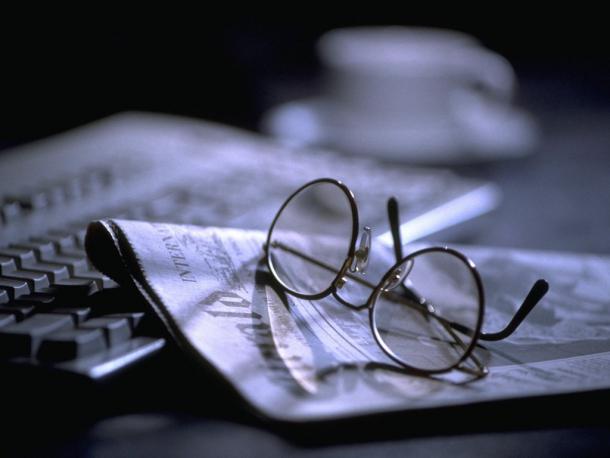 Of course, once a writer after reading you will not be, but the book is worth the attention, believe me. She wrote easily and with humor, and the main thing I learned from this book is that anyone can make mistakes, that even the most brilliant of the authors can write a complete garbage, and only many years of training, honing skills and writing is not for money but for the sake of heart, can lead to some results. King on the example of his own life shows that to achieve success in the literary field can even be a person from a poor family and without any links that writing - is not a job, it's a great way to create their own worlds and share them with others, a kind of telepathy, which allows you to send your thoughts hundreds and thousands of strangers, in the end it is a great pleasure and medicine.
Beautiful thoughts expressed accessible and interesting. Of course there is advice to the writing of his work, and it also deserves great attention. Personally, I liked the advice about the deletion of adverbs, replacing the passive voice active about live characters and plot development.
And of course very pleased with the assurances of the King in his belief that anyone can be a writer. It is encouraging :)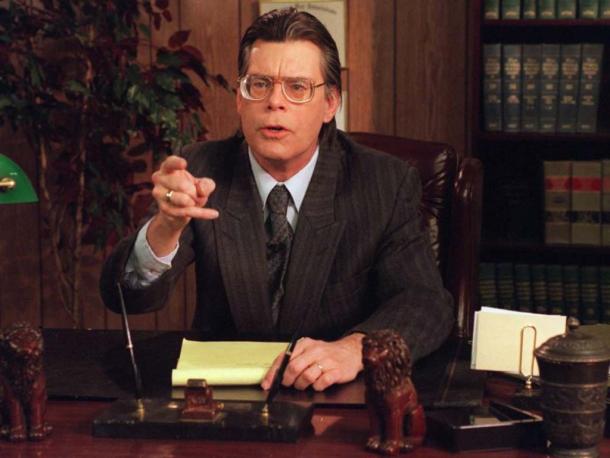 5. "The Art of Loving", Erich Fromm
Last book today - about human relationships, and the most important feeling - love. It is useful for theorists, and for those who are confused in their own feelings and not know what to do next. A small but very sensible essay about the nature of human attachments, passion and true love to read in one breath and really gives the answers to some burning questions.