Today, the design factory "Bottle", an exhibition of paintings by Yuri Danichev.
Here are the different periods of his work and creativity in different styles, but the central canvas - painting "Obsessed».
Yuri Danich for more than 20 years of living in America, but always watch Russian television and follow the news from Russia. According to the artist, our opposition is doing everything to ensure that the country has slipped into hell.]
8 photos.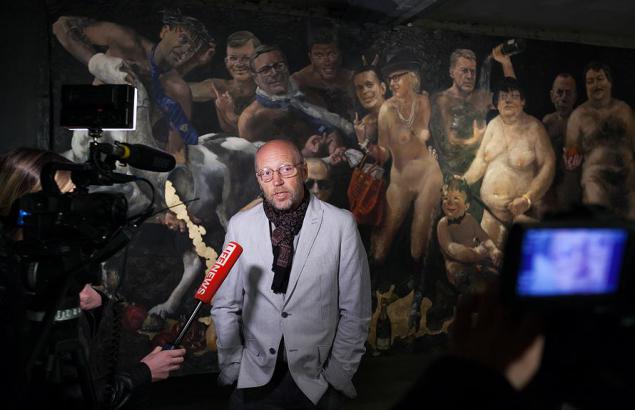 In general, the Russian translation of it is called "Demons", which immediately refers to Dostoevsky. Yuri Danich himself recognizes that encrypted in his paintings numerous references to the works of Russian literature.
The left side of the web goes black, which stands bright white toilet seat on which sits a black poodle, which symbolizes the culture of the devil.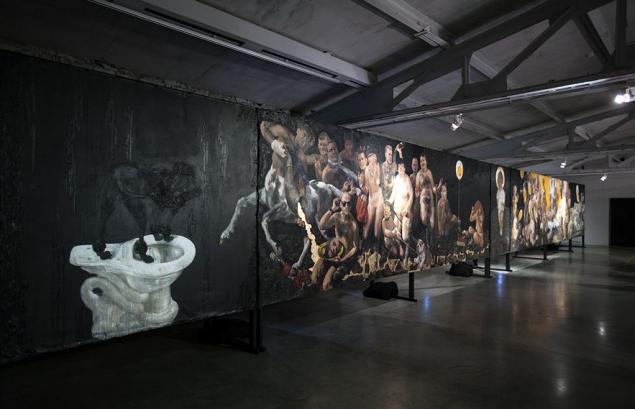 "Obsessed" - twenty-meter canvas, which shows the situation in Russia today.
Here we can learn Russian opposition politicians: Nemtsov, Ryzhkov, Yashin Sobchak, and other Novodvorskaya. Their lower limbs slightly covered with hair and end cloven hooves.

The same fate befell the writer Akunin and Yulia Latynina, a journalist of "Echo of Moscow".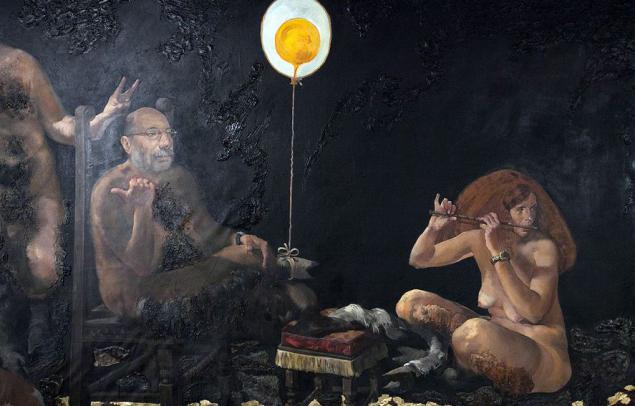 Garry Kasparov, and a flock of sheep.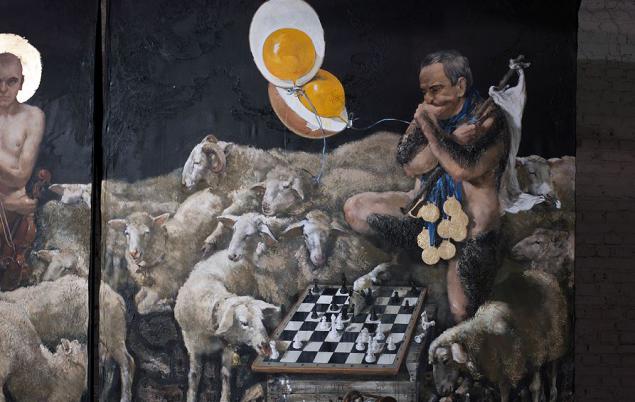 Here's a closer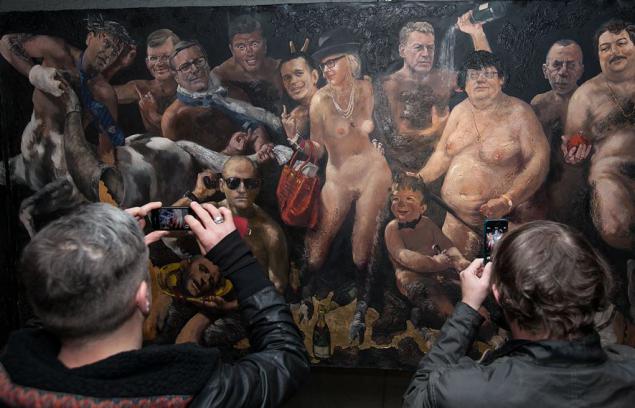 About the author of the project:
Danich Yuri was born in Leningrad in 1949. Graduated from the famous School and Mukhina
until 1992 he was engaged in the Old Russian painting.
He worked on the paintings of Fedorovsky town in the town of Pushkin (was built for the 300th anniversary
Romanov dynasty, now Patriarchal farmstead).
In 1982, under the leadership of Academician Likhachev he worked on historical
murals.
In 1992 he moved to New York, became a member of the trade union of theater artists.
He has participated in many TV projects, he worked with many Hollywood stars - Meryl Streep, Sharon Stone and others.
For one of their projects Yuri Danich won 'Emmy »(Emmy Award),
an analogue of "Oscar" in the US television industry.
Now picture Yuri Danichev exhibited in many galleries in New York.
About 200 works are in private collections in Sweden, the US and Russia.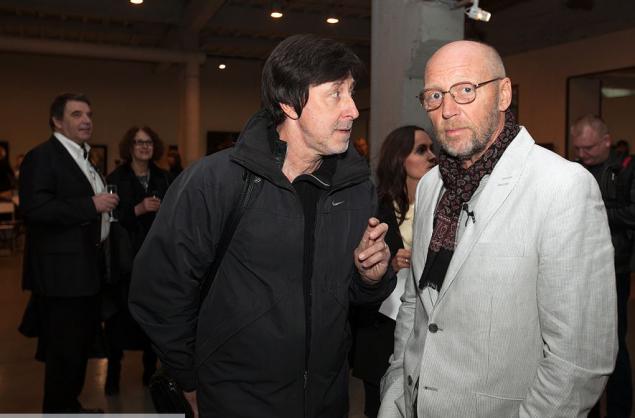 The exhibition will run from 6 to 8 May (May 6 from 12.00 to 20.00, 7 and 8 May - from 10.00 to 20.00) in the space Loft Design Factory "Bottle".