This is a Japanese train Sunrise Izumo / Seto, which connects Tokyo Shimane Prefecture in western Japan and Takamatsu on Shikoku Island.
In Japan, one of the few, this train is the night, rarely country in which they exist. Let's look at it from the inside.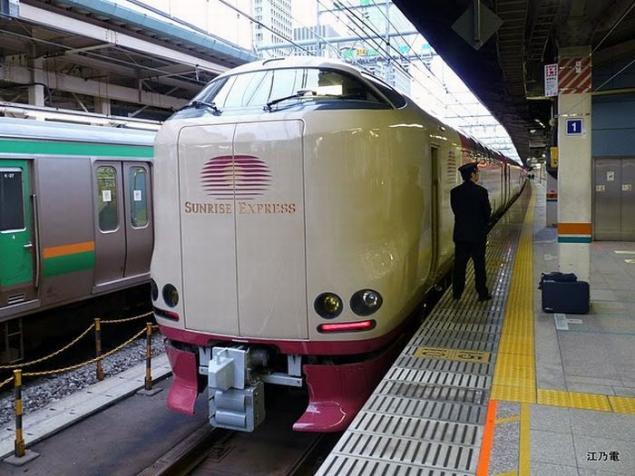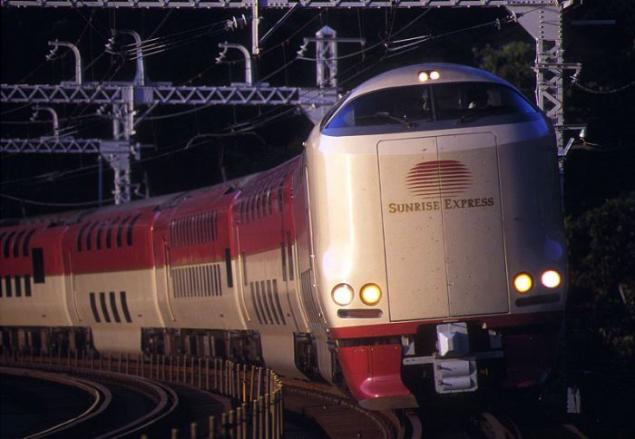 Although Sunrise Express travels along paths once owned four companies, the direction is served by JR East.
Electric 285-series co-production Kawasaki, Nippon and Kinki Syarё Syarё specifically "sharpened" under this line and its passenger traffic, because nowhere else in Japan is not found.
All double-decker cars and windows specially oriented to the path of the Izumo to Tokyo to watch the sunset over the rivers and Hino Takahashi, view of the sky over the mountains of the Chugoku or see the sunrise over the Pacific Ocean on the way back.
The maximum speed of the train - 130 km / h faster than almost anywhere else in the Japanese narrow gauge does not accelerate.
Compounds cars sealed, air vents around the part of not - meant that a faulty air conditioning composition of the line can not produce.
The train three classes: single "deluxe" (A1), single and double second class (B1 and B2), as well as local analogue reserved seat, called nobinobi.
Their location can be seen in the diagram composition (again, all in Japanese).
Two cars in the 14 carriages made up smoking. Train to Japanese standards is quite old, was built in 1997, so all sorts of newfangled features like wi-fi in the cabin should not wait.
There is also a compartment for the disabled, on the wagon 1-2 toilet.
I went to a single deluxe.
Translated into Russian rubles trip it is worth 8000 rubles from the finite to the final.
It cost me less in 5000 due to travel JR Rail Pass. In-reserved seat nobinobi with this card you can go free.
Single deluxe, as the name implies, a single compartment.
Besides beds located along the direction of motion it has a sink with hot and cold water, a table, a chair, a mirror, a control unit and a TV.
There is enough space even for a person with a lot of baggage.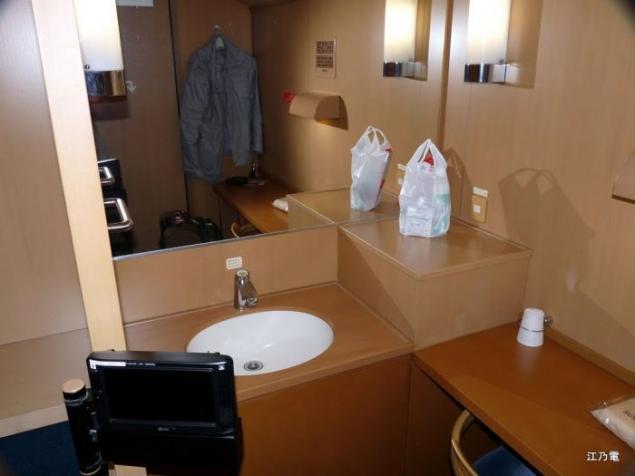 All passengers free issue Yukata robe and slippers.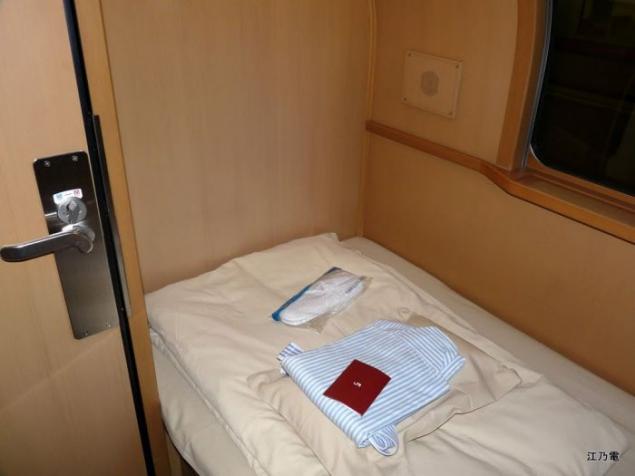 On the control unit regulates the air conditioning, the volume of ads stops and lighting in the compartment.