PL is famous for the fact that here we have a lot of my like-minded people who are keen on finding coins (well, and now only metal naturally to pass native state at the output of steel).
They understand me better than anyone who has not yet got the detector.
I decided to tell you how I went one day to dig. It was in April 2011, but only now will tell. In that year, it was my first trip of the year, by the time I was digging for three years ...
I went in that day, very effective, but in the end was a bummer "treasure».
Location:
Russia, Irkutsk region, near the village ...
Bayanday
So:
I left on the "first" cop.
I went - went, well, finally rang.
Oyzhezhbozheshtymoy as rattled!
He began to dig.
Dig, dig - Mom, my dear, like the neck of the capsule seemed!
Video under the cut.
Please do not break.
to 8 photos and three videos.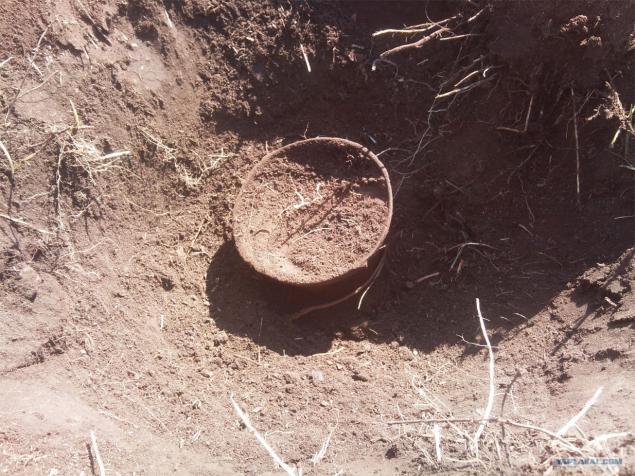 By God pitcher, I think ...
Well finally Jack, that you found a treasure!
Roy further. The forces appeared ...
The neck covered with earth.
Get the phone - I decide to take a photo for the story to show the comrades of the competent authorities that all acquired by back-breaking toil.
It was found on the memory card is full.
Became a net card.
A pitcher is in the ground, and I can not dig until you brush my memory!
And you want!
Clean memory- made photos.
Roy further.
That seemed to jar and throat. this muscular. Casting. It was thought, well, what else could they hide their treasures as not in such pitchers. Roy further.
Well, that's what I pulled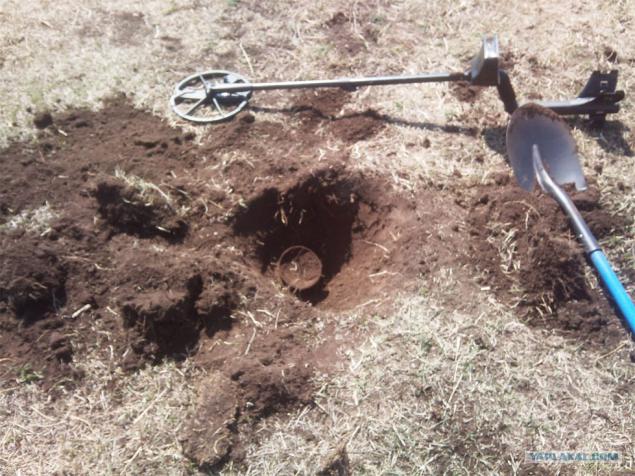 raised - heavy ...
Well uniquely gold!
I start to pull out of his land.
something is not, comrades!
And where is it ????
Some embers from the fire.
Where is gold, and ????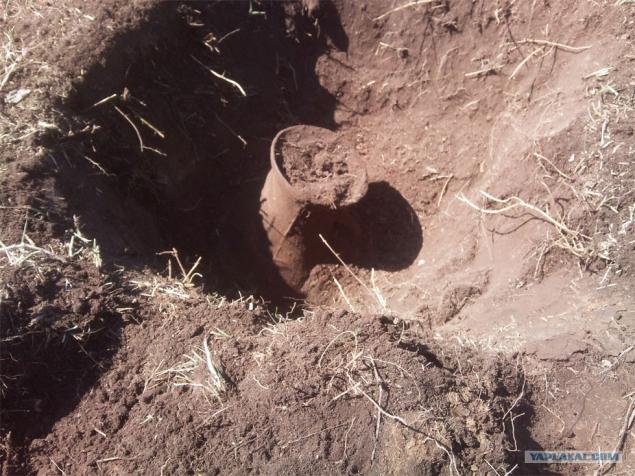 So I stayed in this time without the gold and treasures ...
But you must admit, was not a bad year in my first cop and ??
"Bummer" in all its glory.
But the pleasure I caught like a treasure found ...
Nothing ever find!
for the record - before the Buryats used such pitchers to warm themselves on cold nights, put to bed and the night was warm. In practice, the British, with their bottles with warm water ...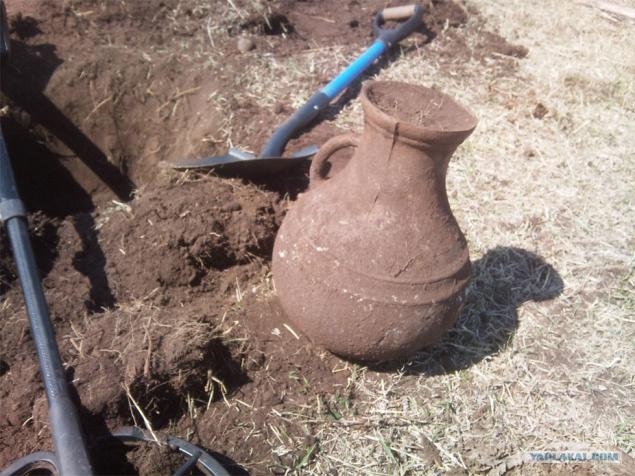 Source: