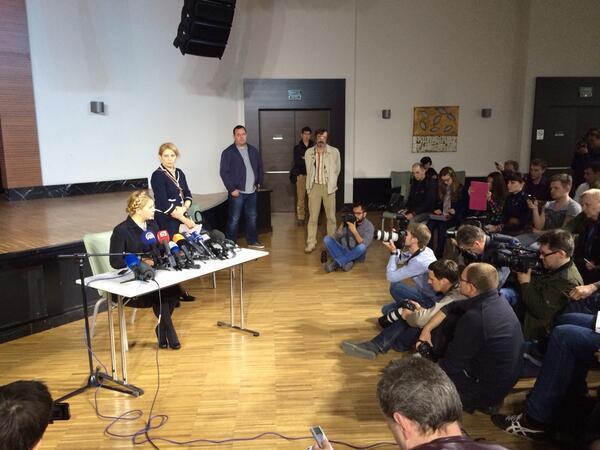 < Tymoshenko has prepared a "memorandum of understanding" with the Donetsk Gopnik separatists.
The leader of the "Fatherland" Yulia Tymoshenko has prepared a "memorandum of understanding", which has already given consideration to the saboteurs and terrorists, blocking Donetsk Regional Council / Regional State Administration. (Collapse)
Tsenzor.NET with reference to the island reported that according to the protocol, "Fatherland" faction in the parliament through undertakes to decentralize power, the elimination of regional and district councils and their transfer functions of the Board. The party also promises to introduce and vote for an amnesty law for all the peaceful protesters. The protocol specified that in case of signing the second party undertakes to vacate the building immediately and deliver the unregistered weapons.
According to Tymoshenko, the document has already been submitted to the separatists in Donetsk, and tonight "on this issue will lead the discussion».
The degree of readiness of the separatists to the proposed leader of the "Fatherland" compromise may indicate the fact transfer venue press conference of Yulia Tymoshenko. Originally planned approach to reporters outside the captured building Doga. However, at the last minute press conference was perkenesena in hotel "Victoria". As explained by Timoshenko, the change of venue was "due to the aggressive actions of the people who make money imitation separatist actions».
Well, as you, my friends, the last chords of white-heart matriarch? Cook up to three (Putin, regional and bandyuki Vaughn) artificial "problem", then make Sanchez visitors about taxiing situation. Sloppy somehow. Such a cheap spectacle, no, not performance, and vaudeville with a lousy actor playing puzzle should Ukrainians. And do not enter if the white team in a modest list lyustriruemyh politicians?
Your text to link ...