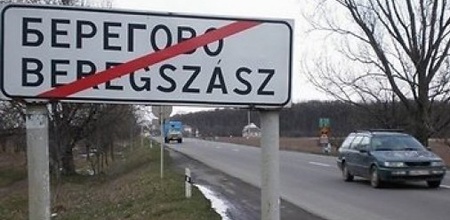 Well, ladies and gentlemen, first went?
Beregovsky District Council of Transcarpathian region today during a plenary session adopted a decision which will provide Hungarian language regional status in the district.
When last week honorable MPs hail Beregove judged yes ryadili whether to accept Magyar (because so far as I know, it sounds self) regional in the city, I watched curiously as well! Tea, not Russian. But - taken. And in the city and in the region.
From now on, the plenary meeting Beregovsky District Council will be simultaneously translated into venegersky, solutions will also be published in two languages.
The Hungarian language along with Ukrainian is used in work, record keeping and documentation of the executive office of the district council, district council sessions, conferences, meetings and other official gatherings, organized by the executive body of the Board, ensuring if necessary translation.
I understand tapericha, after setting a precedent, it is even possible to compete for Tatar in the Crimea, Belarus in Zhytomyr and Chernihiv regions and Hebrew everywhere, not just as some people think, in Odessa. Good deal, among other things. Will the powers that be our polyglots, which in itself is good image of the country, besides some no gain.
So - go right way, gentlemen. Do not overreach.