The first weld was made in October 2013 with the participation of representatives of the Russian company Gazprom.
Bulgaria dismantled in its territory pipe pipeline South Stream with the first weld, according to the Bulgarian edition Bivol.
"It happened after the European Parliament decided that the South Stream project should not be implemented," - the newspaper notes, and post pictures, as it was before and it was after tube removal.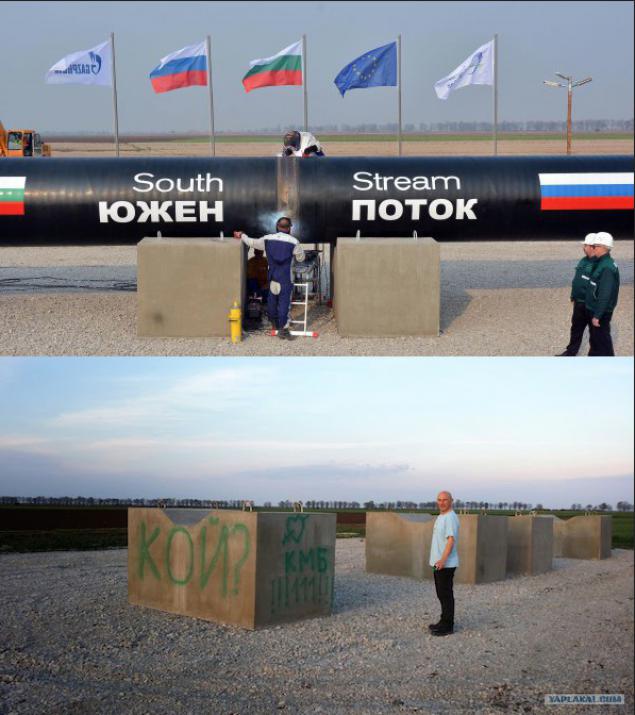 Proof:
korrespondent.net/business/financia...yuzhnoho-potoka
qha.com.ua/bolgariya-demontirovala-...tok-135127.html
and others.
Source: