Bruce McCandless became the first man who worked in open space without any communication with the ship, in free flight:
07.02.1984 - 5 hours 55 minutes;
09/02/1984 - duration of 6 hours 2 minutes.
Mission duration was 7 days 23 hours 17 minutes 2 seconds.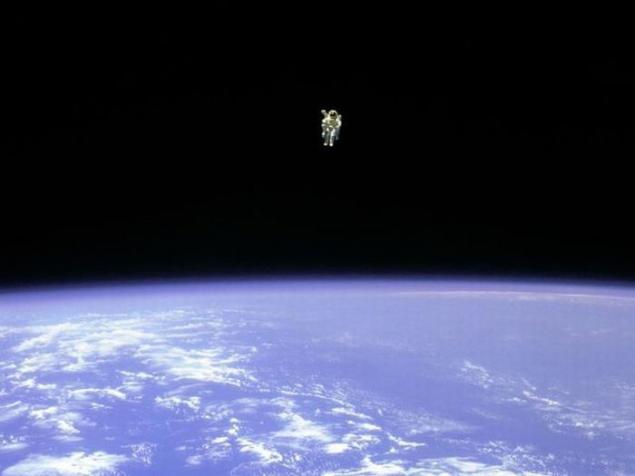 Manned maneuvering unit (MMU) was developed by NASA and tested in three flights of spacecraft such as "shuttle" for 1984. After a disaster, "Challenger" was made a revision of many aspects affecting the safety of the astronauts. Application MMU was recognized too risky, and their further operation stopped.