Chic photos work in open space. Interestingly, the astronauts feel while watching underfoot blue ball with the modest name of Earth.
1. Experts mission STS-116 Robert L. Courbet Jr. (left) and Christer Fuglesang in the first of three planned spacewalks at the International Space Station. (NASA)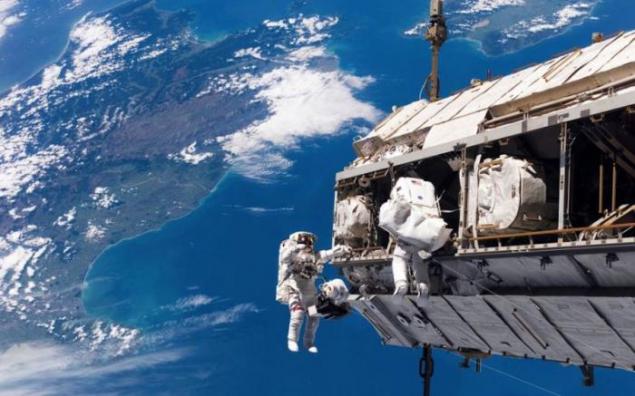 2. Astronaut Randolph Bresnik with extensive antenna designed for the pilot signal VHF tracking of ships at sea. (NASA)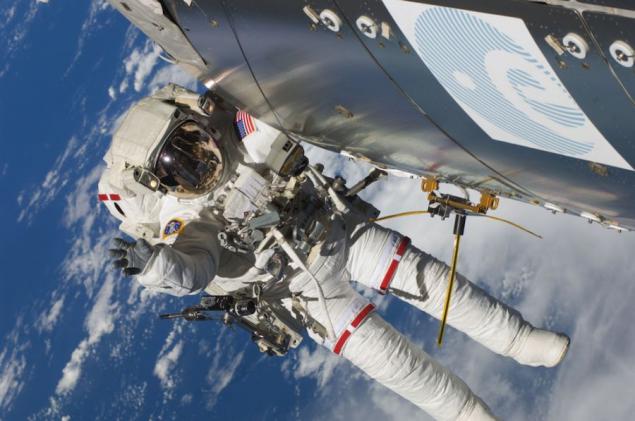 3. Against the backdrop of the blackness of space and Earth's horizon, the space shuttle «Endeavour», moored to a sealed docking adapter to the International Space Station during the first exit from space. (NASA)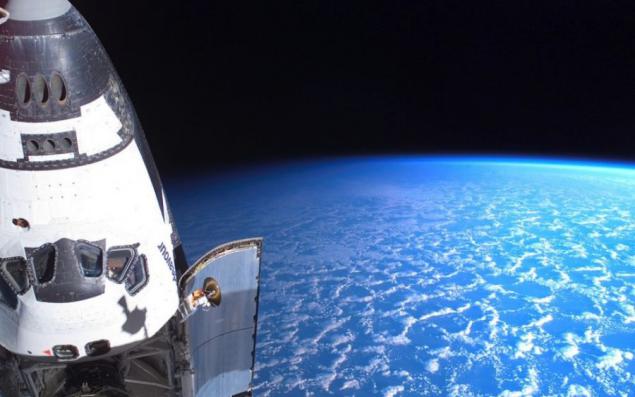 4. Exit from space 20 km from the International Space Station. (ESA / NASA / Paulo Nespoli)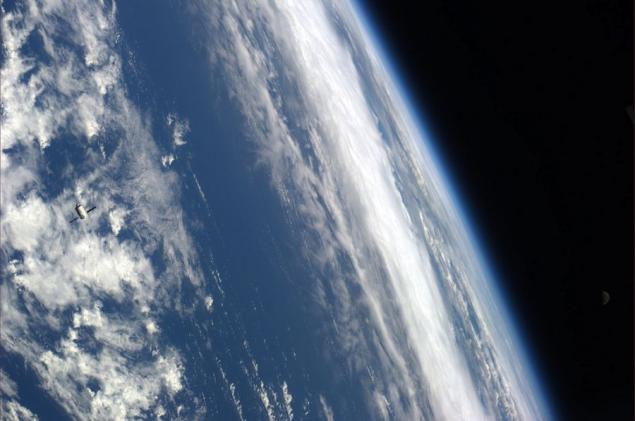 5. The blue aurora borealis.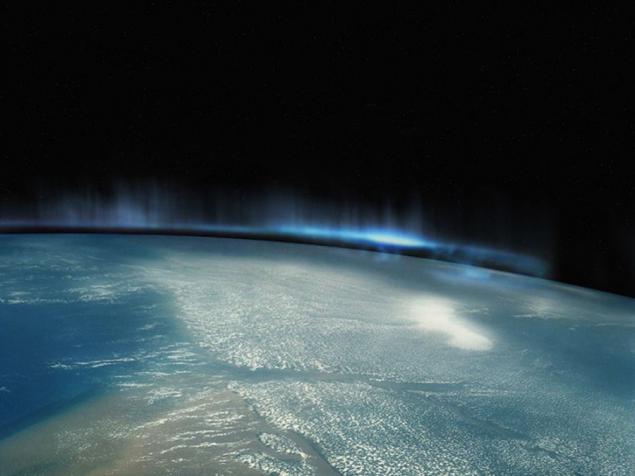 6. Specialist during the third and final spacewalk at the International Space Station. During the spacewalk, which lasted 5:00 and 48 minutes, Patrick and astronaut Robert Behnken (not pictured) completed all planned tasks, removing insulation coatings and retaining bolts from each of the seven windows of the dome. (NASA)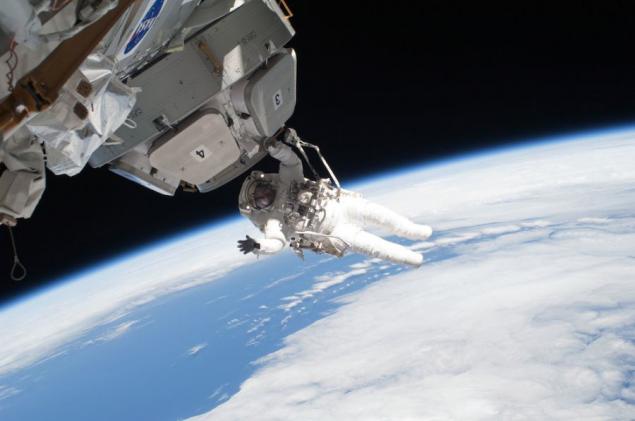 7. Hello, «Discovery». (NASA / ESA / Paulo Nespoli)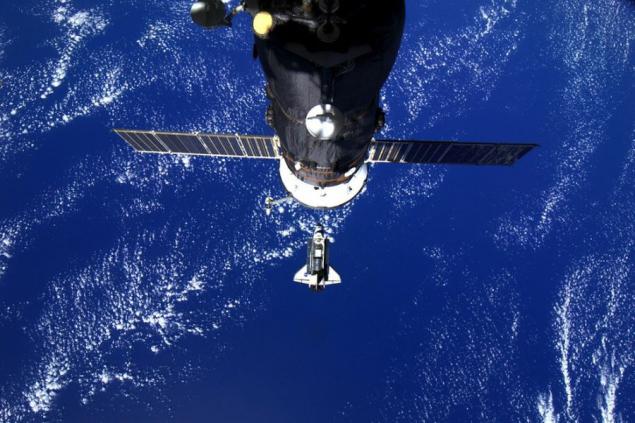 8. Our blue planet. (NASA)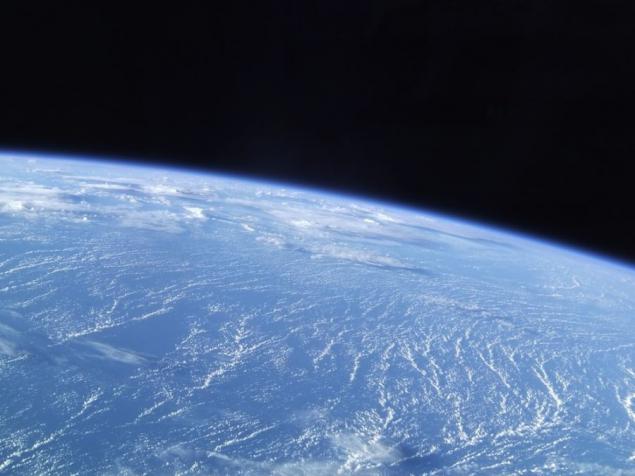 9. Astronaut Rick Mastrachchio during the third spacewalk of the mission STS-118 to the International Space Station August 15, 2007. (NASA)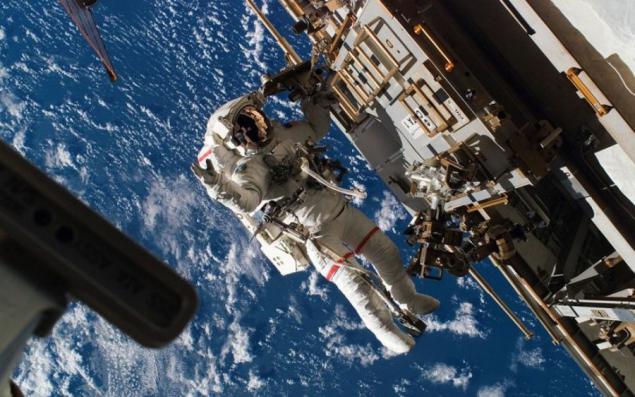 10. Astronauts Clay Anderson (left) and Rick Mastrachchio during the third spacewalk August 15, 2007. (NASA)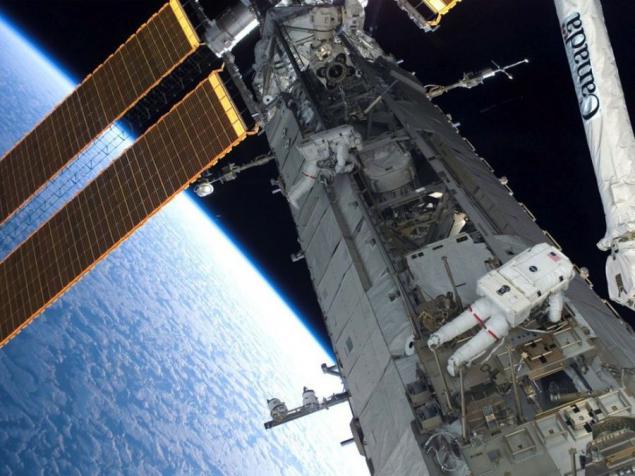 11. Shadow of the International Space Station on the shuttle «Discovery». (NASA / ESA / Paolo Nespoli)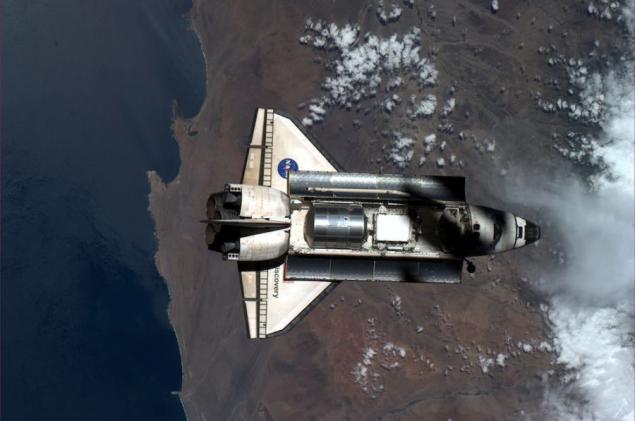 12. Space Shuttle «Discovery» approaching the International Space Station on the background of the Earth. (NASA)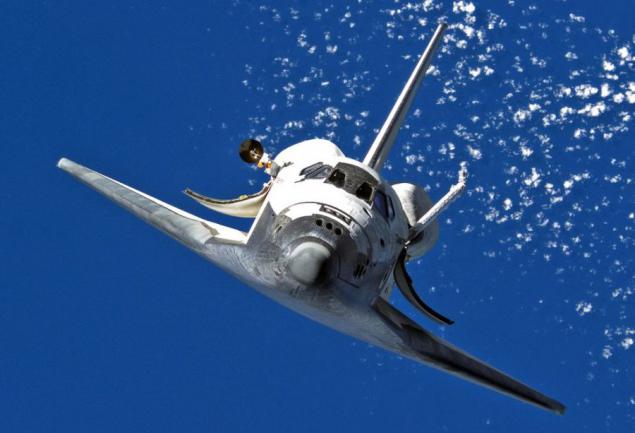 13. Astronauts Steve Bowen and Al Drew work in outer space. (NASA / Paulo Nespoli)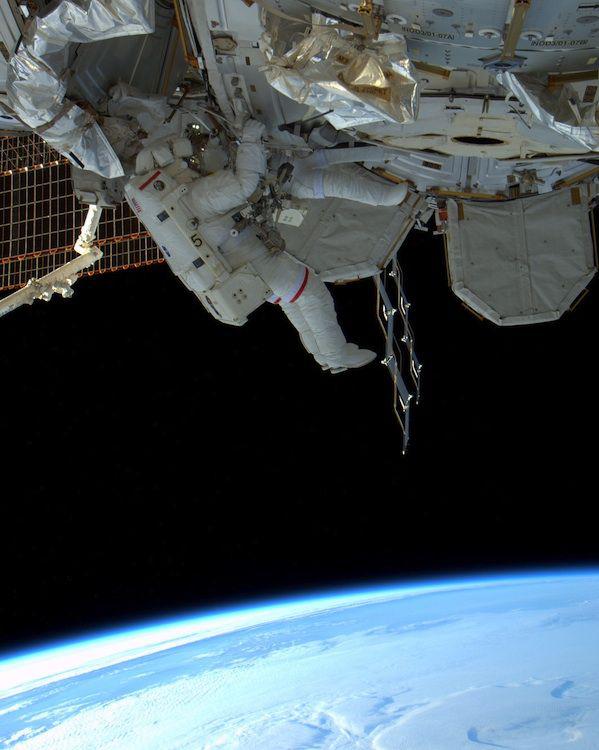 14. Astronaut Clay Anderson against the black of space and Earth's horizon, August 15, 2007. (NASA)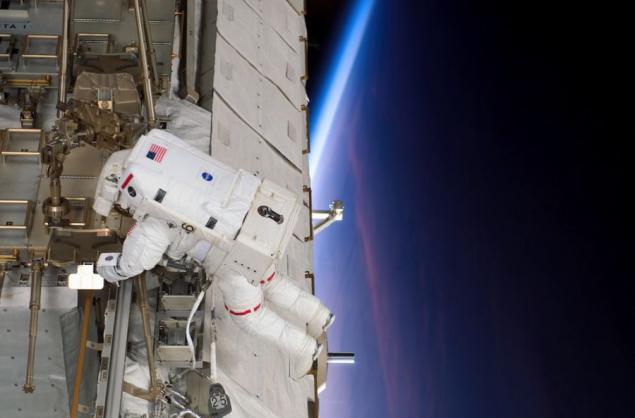 15. Against the background of blue sky and white clouds Earth shuttle «Endeavour» interfaces with laboratory «Destiny» on the International Space Station. (NASA)
16. In February 1984, astronaut Bruce McCandless second furthest distanced himself from the safe area of ​​the ship. This "feat" was made possible by MMU - rocket with a jet of compressed nitrogen. After several trial maneuvers and over cargo bay «Challenger» McCandless went "free flight" at a distance of 97 meters from the ship. On this amazing picture McCandless seems doll against the blackness of space and the blue of our Earth. (NASA)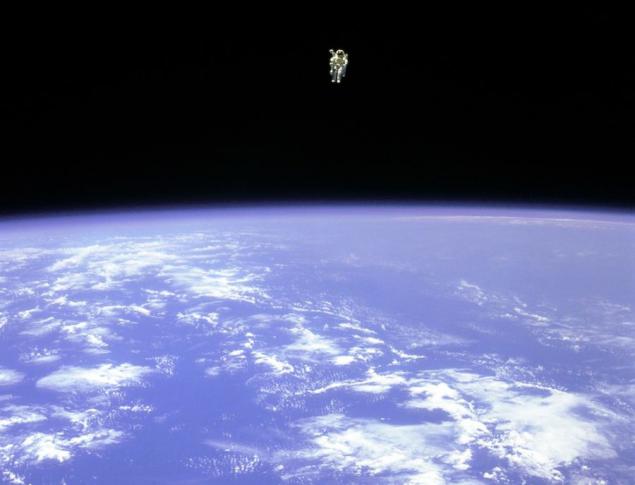 17. The southern end Grenladii. (NASA)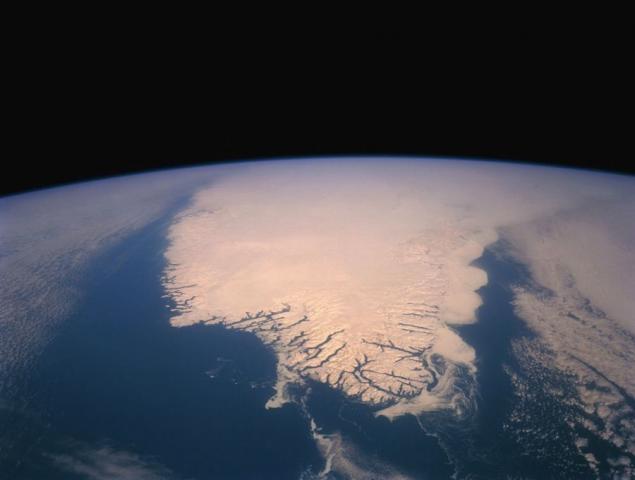 18. Astronaut Robert L. Stewart cloud hovering over the Earth in February 1984. (NASA)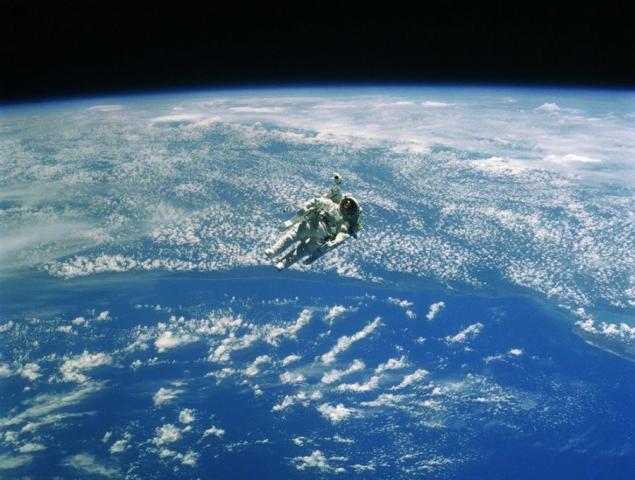 19. Astronauts Alvin Drew, Steve Bowen and work in space. Among other tasks, they also brought an experimental Japanese "message in a bottle" in space. (NASA)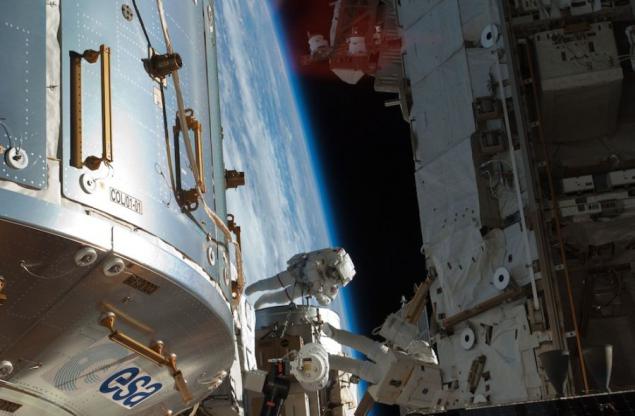 20. Space Telescope "Hubble" over the Earth after disconnecting from the shuttle «Discovery» at the end of a successful mission for maintenance in 1999. (NASA)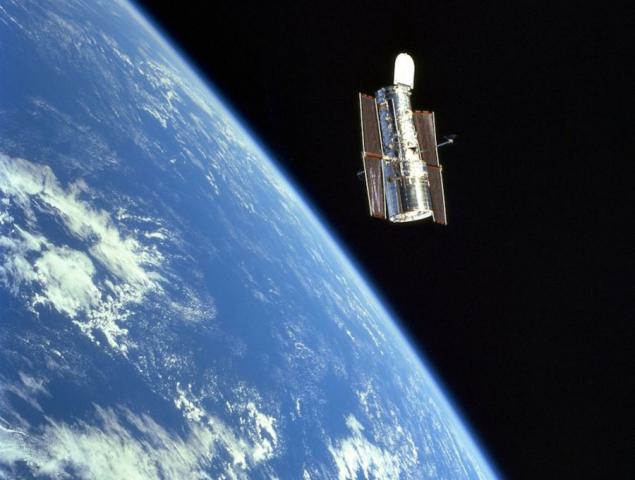 21. NASA astronaut Rick Mastrachchio in space April 11, 2010. (NASA)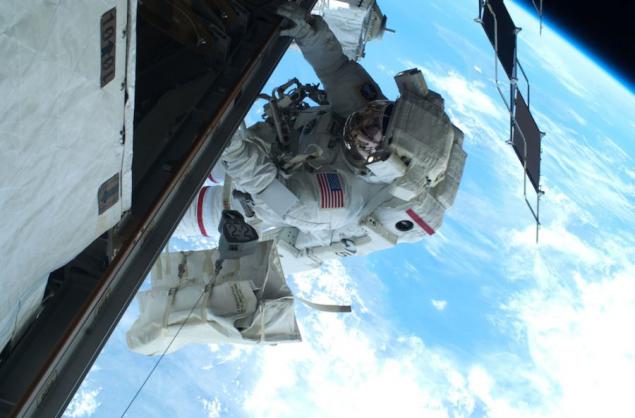 22. Remote Manipulator shuttle «Endeavour». Picture taken with the shuttle crew member. (NASA)
23. Astronaut Steve Bowen in space 24 November 2008. (NASA)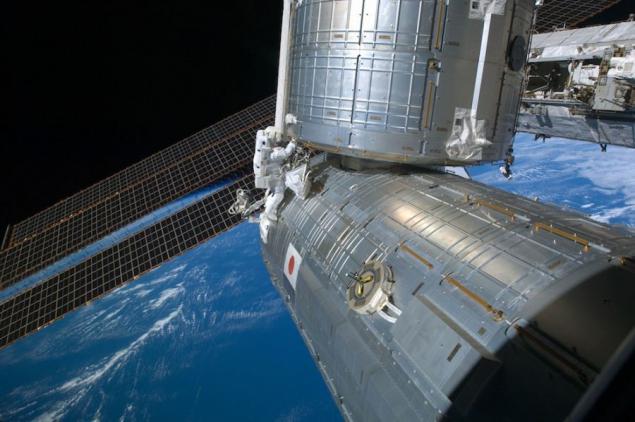 24. Part of the cargo bay of the shuttle «Atlantis», as well as its vertical stabilizer, orbital system manipulation and docking mechanism against the black of space and the blue earth. (NASA)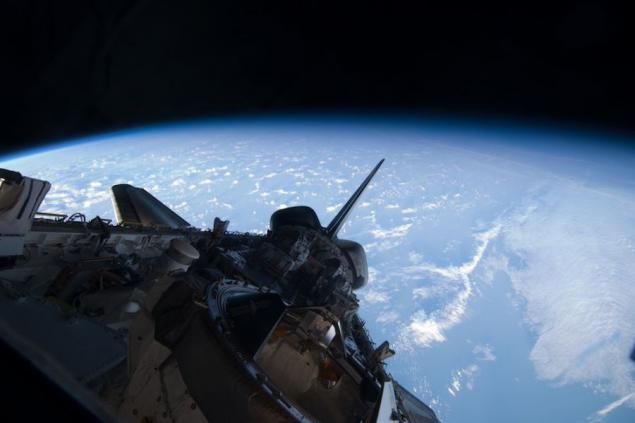 25. Astronaut Randy Bresnik November 21, 2009. (NASA)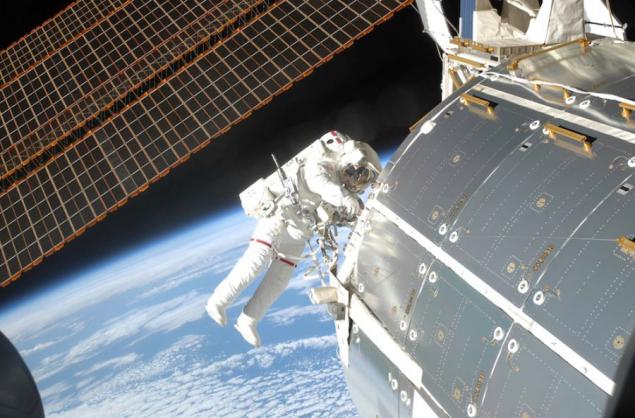 26. Robert Behnken February 14, 2010. (NASA)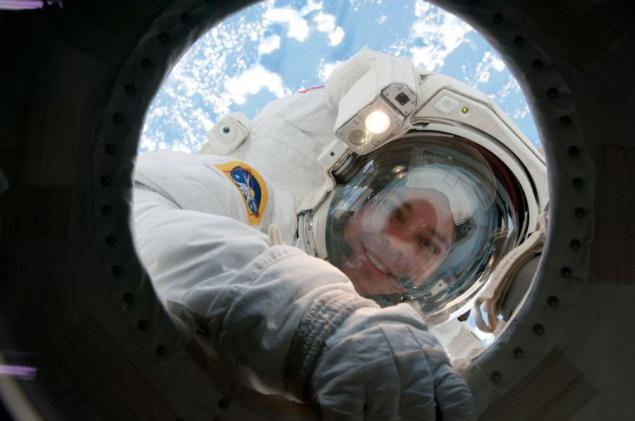 27. The external fuel tank STS-131 begins to separate from the shuttle «Discovery» April 5, 2010. (NASA)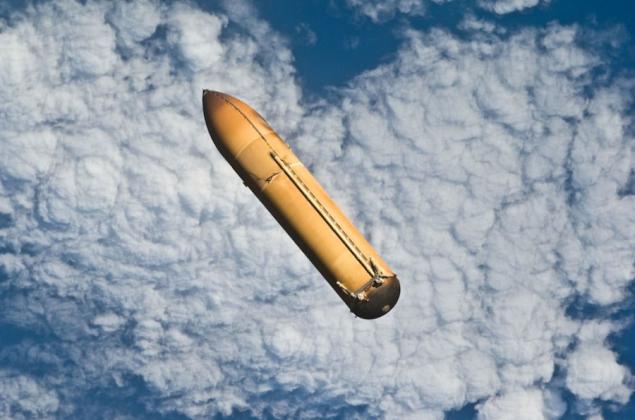 28. Remote Manipulator run astronauts in the space shuttle cockpit «Discovery», begins to conduct a thorough inspection of the shuttle's thermal system 25 February 2011. (NASA)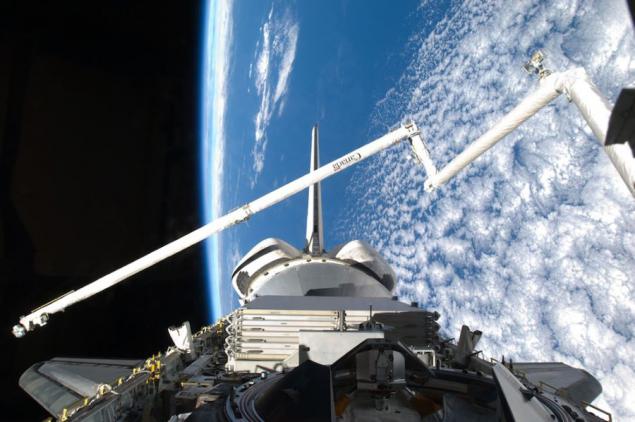 29. Astronaut Stephen K. Robinson on the limiter Canadaarm2 leg during the third scheduled spacewalk August 3, 2005. (NASA)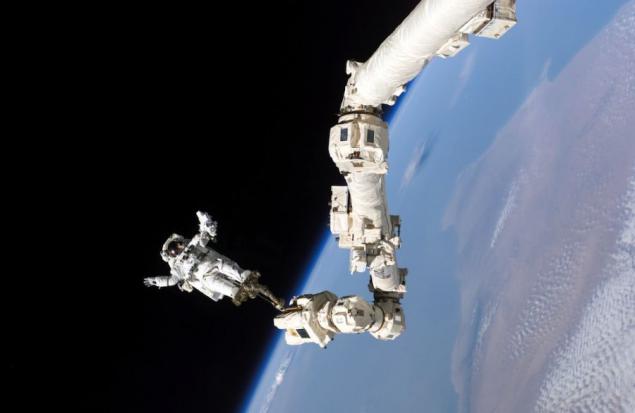 30. The re HTV new truck docks. (NASA / Paolo Nespoli)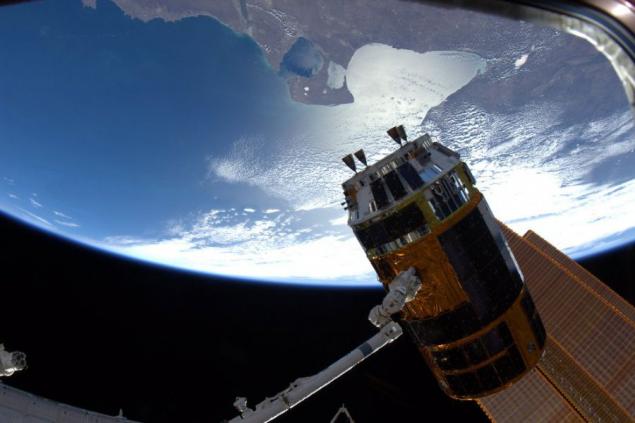 31. Astronaut Mark C. Lee testing a new rescue system September 16, 1994 against the background of the Earth. (NASA)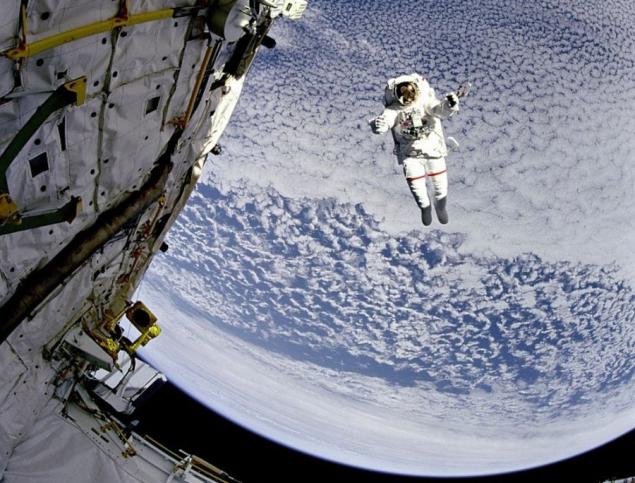 32. Astronaut Robert L. Courbet during the first of three planned spacewalks at the International Space Station December 12, 2006. (NASA)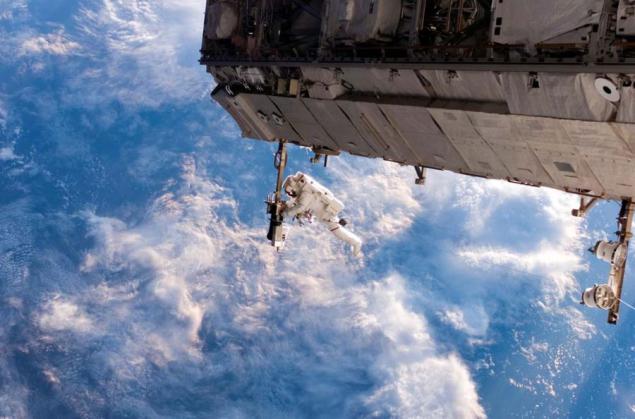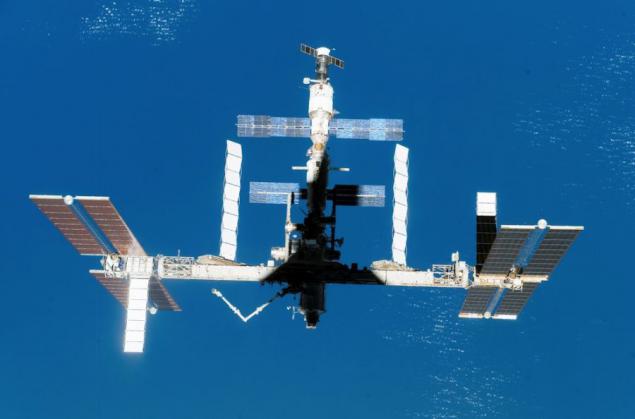 33. Shadow of receding space shuttle «Endeavour» on the International Space Station on a background of blue earth August 19, 2007. (NASA)