< Viktor Shenderovich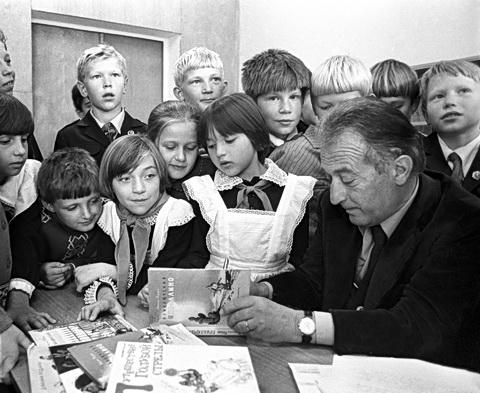 Much, indeed, seen from a distance.
Because while living amongst it all, then gradually get used to and do not flinch so. But when, for example, about the Russian Duma's initiative to protect children from Chippolino and Carlson know early in the morning, for example, in Montreal - a picture is painted of the world, believe me, in the unforgettable colors.
Because this can not be.
Well, that can not!
But it is, and it's very funny, of course.
Of course, if you're in Montreal and around you one solid Quebec, without any signs of MP Spring.
Then, very funny.
Well, judge for yourself: somewhere in the forgotten side of the world, in konvulsiruyuschey Empire amidst stagnation, annexation, social disintegration and capital flight, early in the morning under the flashing lights come four hundred paid dudes - and prohibit Chippolino.
Tummies nadorvesh.
But when you remember that we are talking about a country in which, for example, increasing your grandson, laughter breaks.
We are run by people with a small, square, sick brain.
And it's very, very dangerous.
And not funny.
In the photo: Yaroslavl region, 1979. Italian children's writer Gianni Rodari gives autographs to young readers.
Photo of Boris Sarantseva / TASS News in pictures