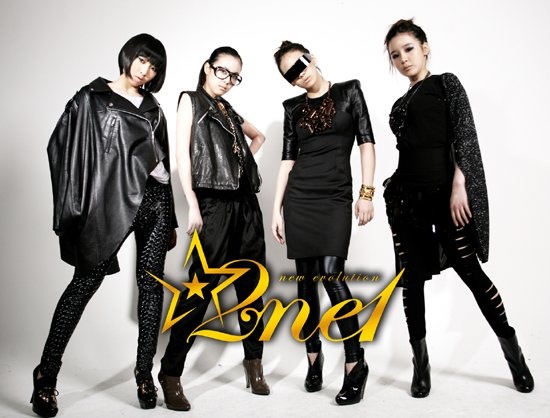 March 27th, YG Entertainment has released, a group of 4-yoh man we know as female counterpart of Big Bang, a group called 2NE1 ".  
Name of the group «2NE1» stands for To Anyone.
The group was first mentioned in the press in late 2008, when it was rumored that YG Entertainment to create a female version of Big Bang, called Sista. In response to these rumors president of YG Entertainment stated that the title has not yet been determined. In January 2009 it was announced that «Female Big Bang» debuts in July 2009 as part of the 3 members - CL, Minzy, and Bom. Later that same month, he announced that joins the group as Dara. In the end, YG Entertainment announced that the group will consist of 4 people, and debut in May 2009.
The company said that the group had trained for 4 years, and that their debut album will contain a composition produced by G-Dragon'om. The original name of the band was "21", but as soon discovered the singer with the same name, the band was quickly renamed «2NE1».
_________________________________________________________________________________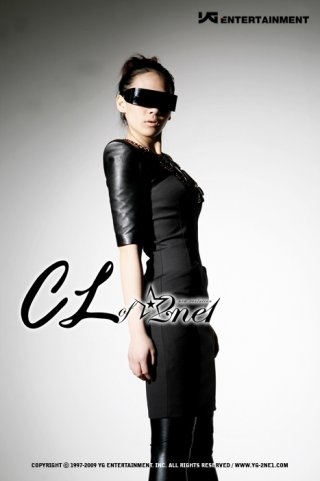 Name: Lee Chae Rin / Faith Lee (이채 린) / Lee Chae Rin
Stage name: CL / SL
Standings: leader, rapper, vocal
Born: February 26, 1991
Specialty: Rap Music, Singing, Dancing,
Knowledge: English, Japanese and French
Height: 162 cm
Blood Group: II (A)
Religion: katolizm
Place of Birth: Seoul
Hobbies: Shopping, writing lyrics, painting
Favorite color: black, white
Family: Parents and younger sister
CL - the leader of the group. This girl has dreamed of becoming a singer since elementary school and at age 13 she first came to the studio «YG Entertainment». In 2006, she became actively engaged in singing, in late 2007 Song Contest channel SBS, which was attended by the team «YG FAMILY», she performed a rap song, and in 2008 received public recognition as a talented rapper, performing a rap -partiyu the song singer Om Jong Hwa «DJ». Budding singer is a fan of Madonna and Lady Gaga. Amazing fact: 'ciel' in French means "sky blue" because CL is the sky, then means that its name reflects its desire to reach the sky in all that she does. Traveled around the world with his father, a teacher, because of what and can speak 4 languages.
___