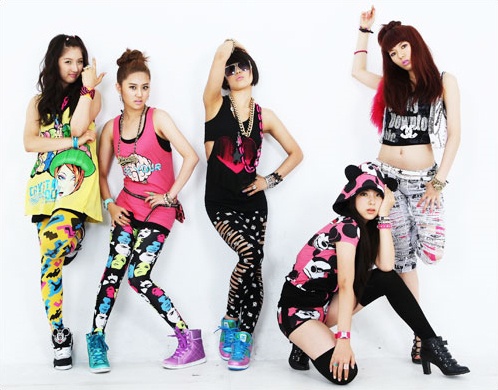 Country - South Korea, Seoul
Agency - Cube Entertainment
Debut - June 18, 2009 with a live performance on Mnet's M Countdown
Debut song - «Hot Issue», was released on June 15
Participants - Ji Hyun (leader), Ga Yoon, Ji Yoon, Hyun A, and So Hyun.  
___________________________________________________________________________________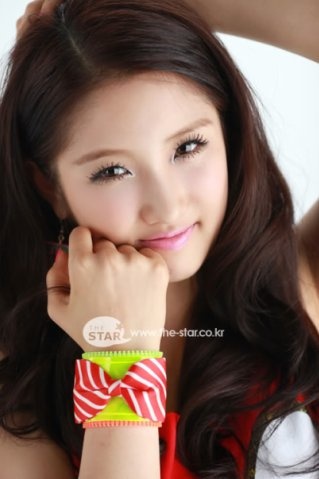 < Nam Ji Hyun
19-year-old Nam Ji Hyun - leader of the group.
She specializes in ballet dance program at the University of Sangmyung, but took a vacation for 4minute's debut.
___
< Ha Ga Yoon
Ha Ga Yoon, 19, is preparing to debut after graduating from high school girls.
She previously starred in the music video of the singer Mario R & B.
___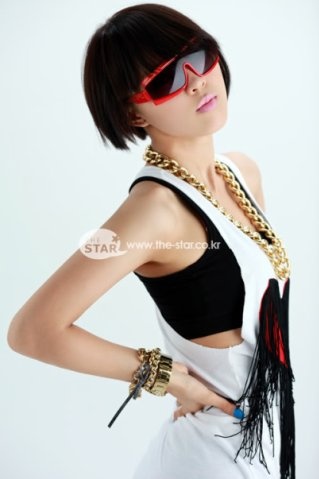 < Jun Ji Yoon
19-year-old Jun Ji Yoon graduated from high school and has since been preparing for this debut.
Her hobbies include cooking and writing songs.
___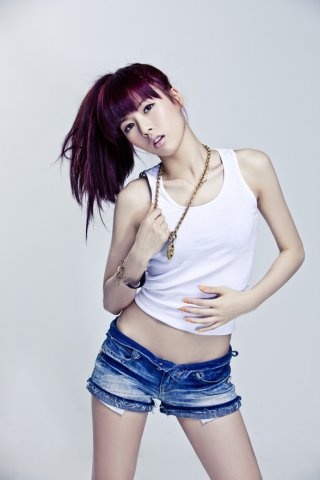 < Kim Hyun A
Kim Hyun A, 17, was formerly a member of the Wonder Girls, before leaving in July 2007 due to health reasons.
(She was replaced Yubin.) After the restoration of her health, Hyun switched from Cube Entertainment JYP to fulfill their dreams of a singing career. Earlier this year she appeared in the music video AJ «Dancing Shoes".
Under Hyun A rapping.
___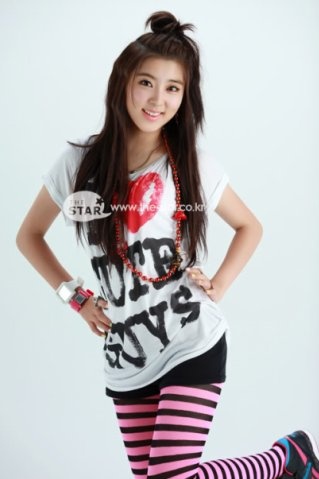 < Kwon So Hyun
Kwon So Hyun, 15 years old, is the youngest in the group. With a childhood she went to vocal lessons; Even at age 11, she made her debut in a group of girls called Orange, the band released one album in October 2005.
Despite her early debut, she is very intelligent and a good student at school. Now Hyun learns the third year in high school (ninth grade).