Many of those who closely watched the recent fashion shows, among the models can see a girl with unusual features and short hair. Model name - Leon Binks Walton. Seventeen year old Leon has already been compared with the known Saskia de Brau, who also won the podium his androgynous appearance. The comparison is not in vain in the past season, Walton made twenty-seven hits, but today it adorns the cover of British Vogue.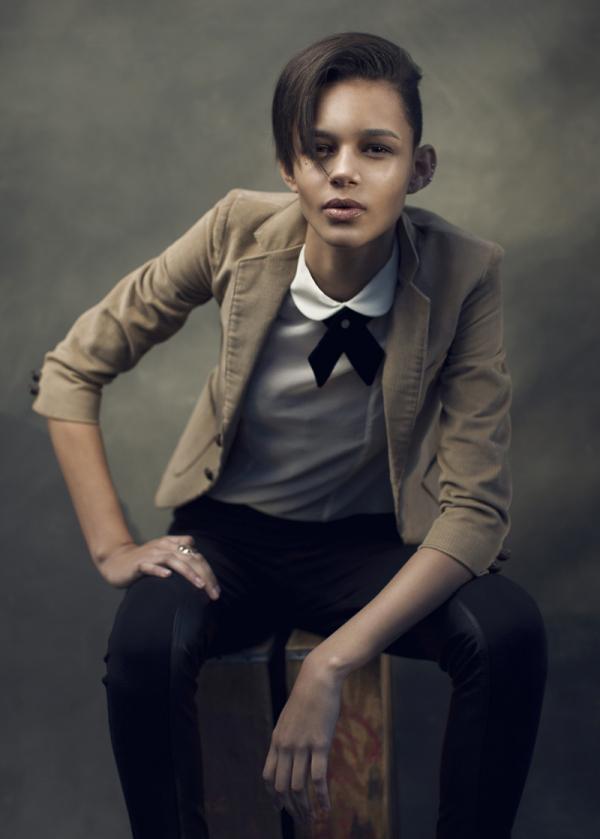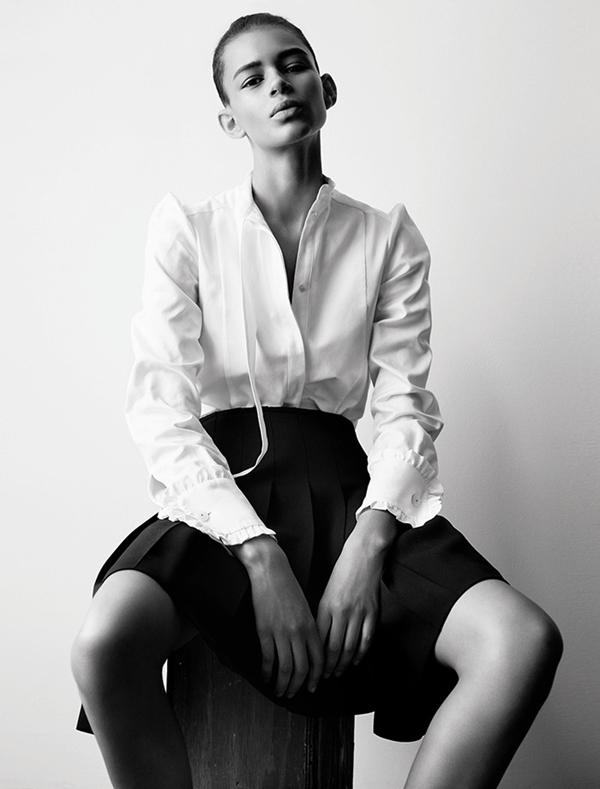 You can have different attitudes to the models with a similar appearance, however, to deny the fact that the popularity of such models in recent years has increased markedly, it is impossible. Extraordinary appearance is now very popular. And further proof of this - seventeen model Leon Binks Walton.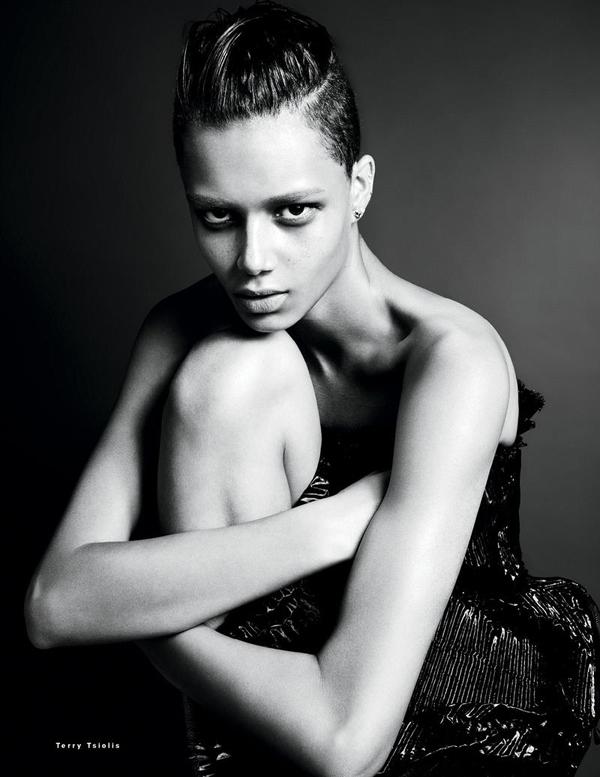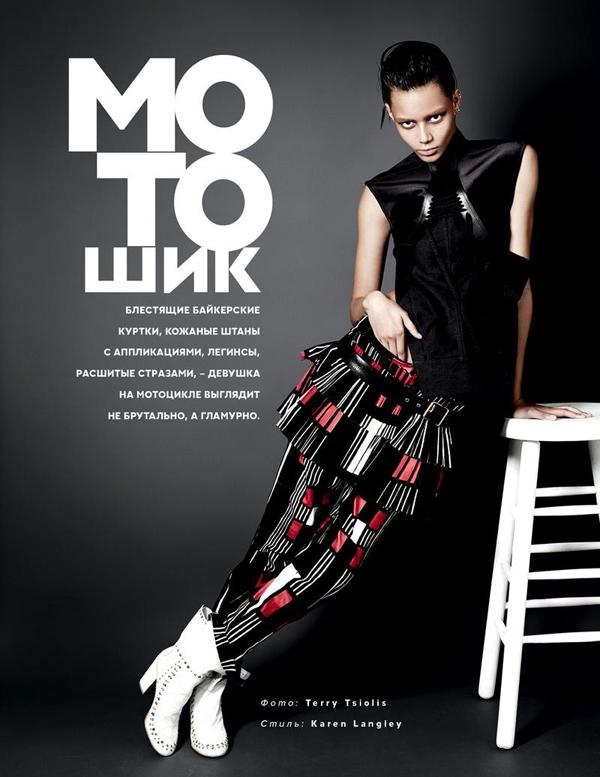 Binks Model Leon Walton in a photo shoot for Terry Tsiolisa March issue of Vogue Russia 2014
Her unusual appearance liking fashion designer. Last year, Binks (that sounds so her name in the fashion world) acted as one of the brightest newcomers season 2014.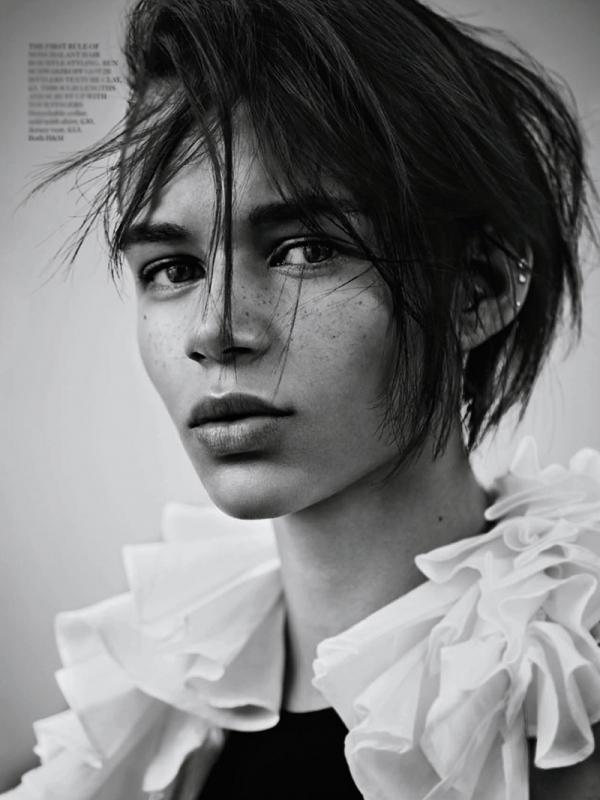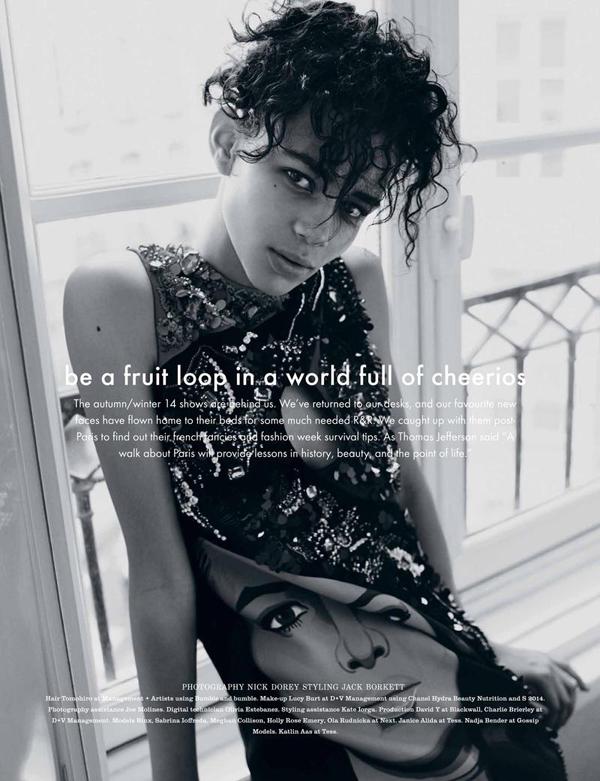 i-D Magazine in April 2014
Binks Walton noticed Scouts modeling agency when she was 13 years old. Then Walton was more interested in football and skateboarding tricks, rather than a career model. However, the girl came to a modeling agency, and was cast signed. First time auditions Binks often mistaken for a boy. But, ultimately, this is the "highlight" of her appearance decided her fate.
In 2012, when the androgynous fashion models swept all the fashion house has come, "finest hour" Binks Walton. At 17, she signed with modeling agency Next Model Management and moved to New York, where she shortened her hair. It is with a new haircut Binks debuted as a model at the show Marc Jacobs autumn / winter 2013. After the show, as they say, "all spun».
Versace F / W 13
Moschino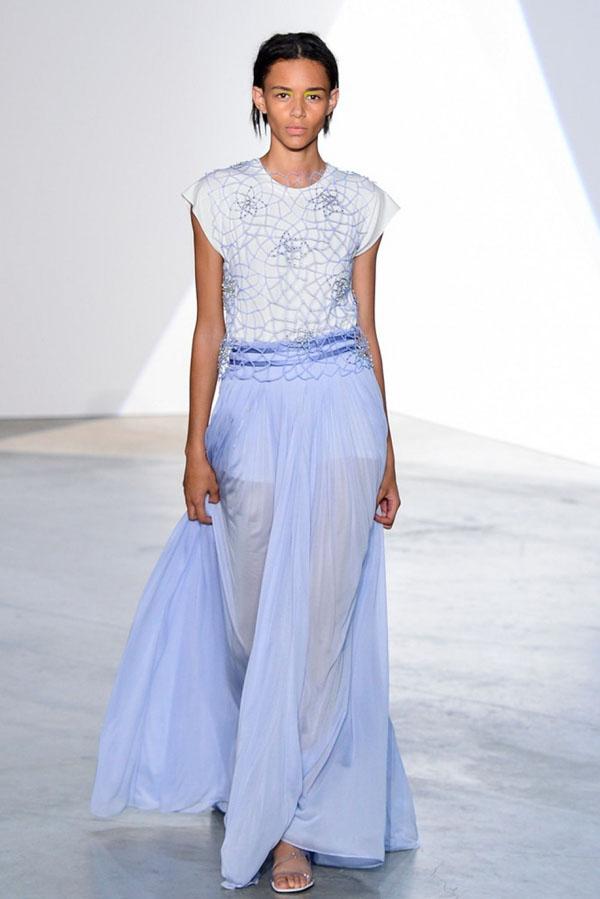 Vionnet Spring-Summer 14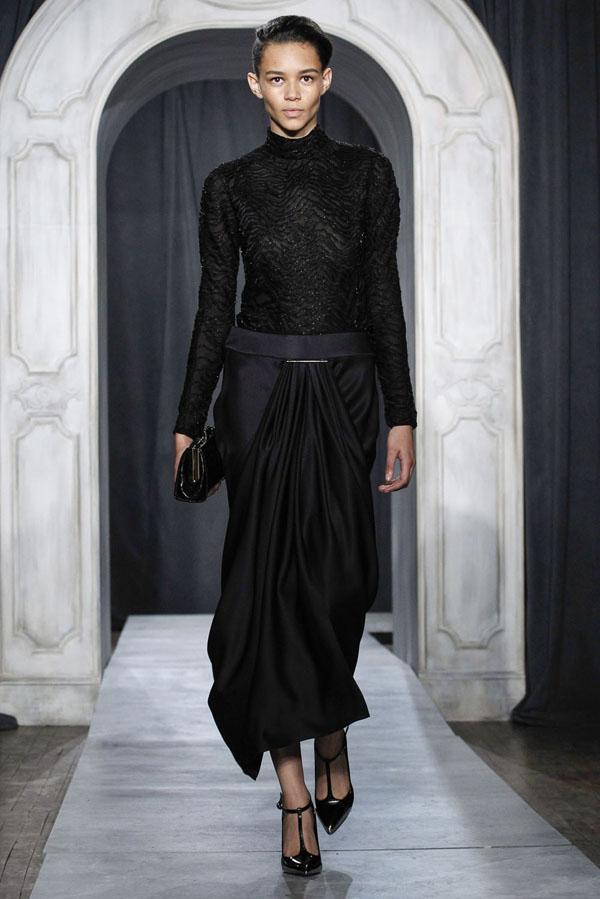 Jason Wu Fall-Winter 2014
Saint Laurent Spring-Summer 2014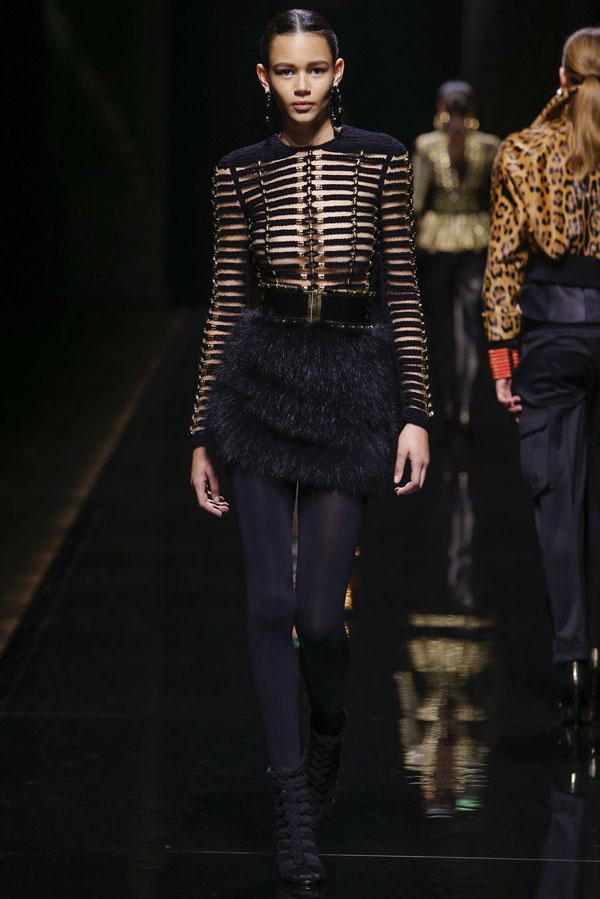 Balmain Fall-Winter 2014
Twenty-seven hits only for the spring-summer 2014, including Chanel, Prada and Marc Jacobs. Binks has achieved much success in Milan, just nine hits. Of course, there is in the bank Binks and shooting for magazines, advertising campaigns, and now the cover for Vogue. Binks Walton also became the face of the spring-summer advertising campaign Celine with Julia Nobis and Daria Verbovoy.
Cover of British Vogue, May 2014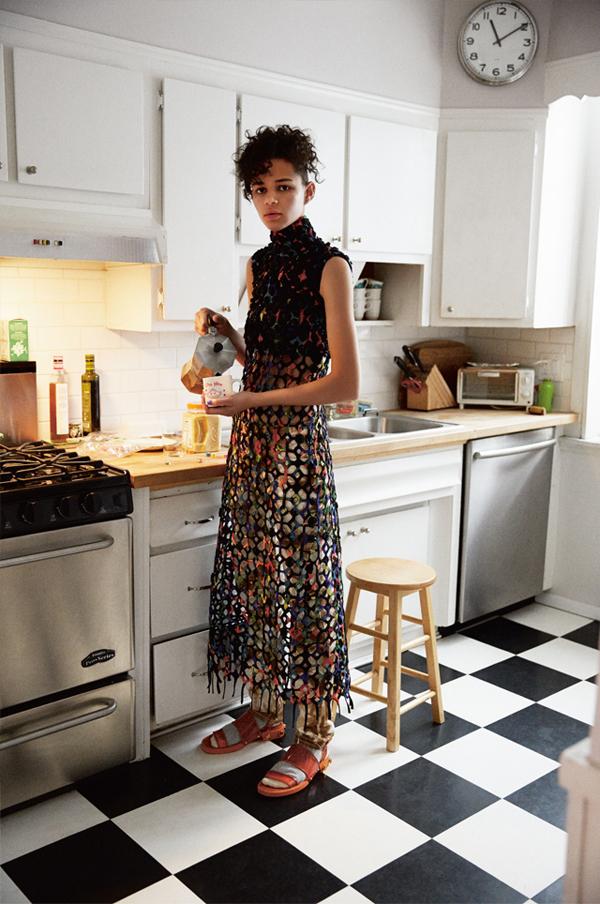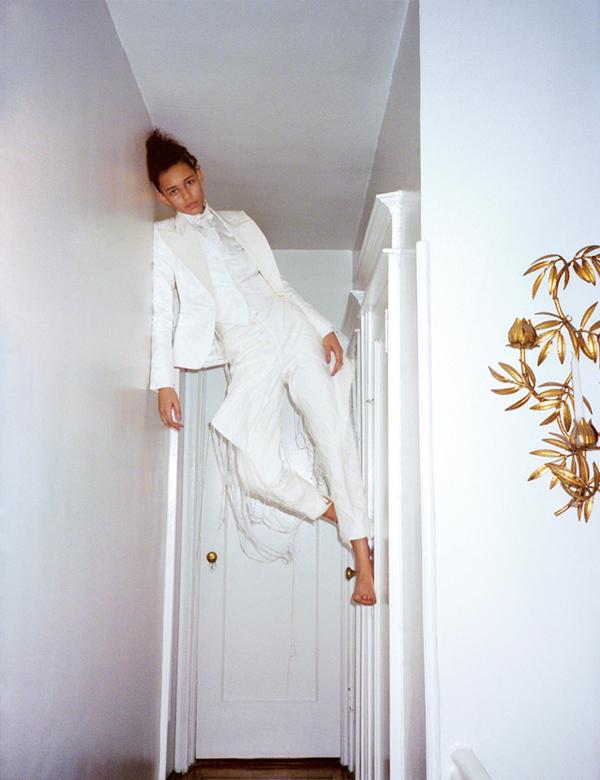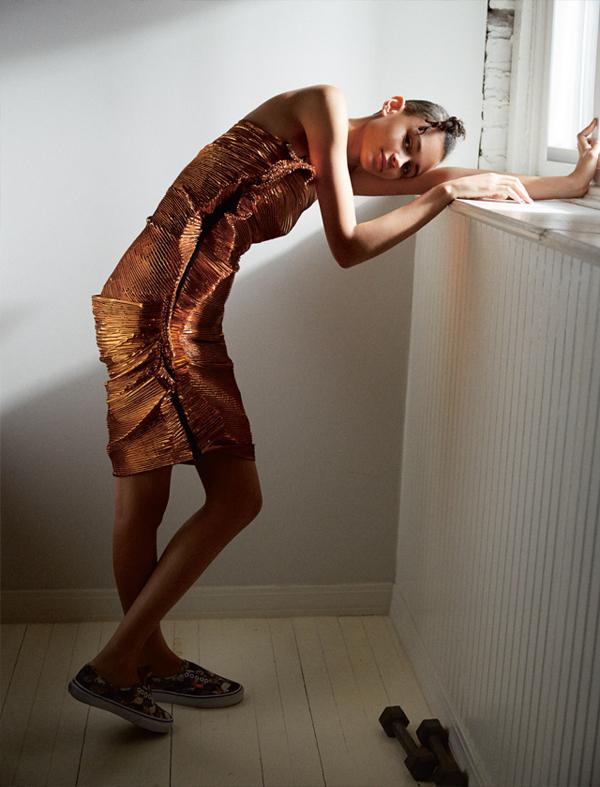 Photo shoot for the I-D Magazine
Binks Walton in pictures Maiyet
When a girl is a tomboy-Binks does not work on these shows, it deals with African dance and hip-hop improvisations, as well as riding on a skateboard.