We read and watch the video below ...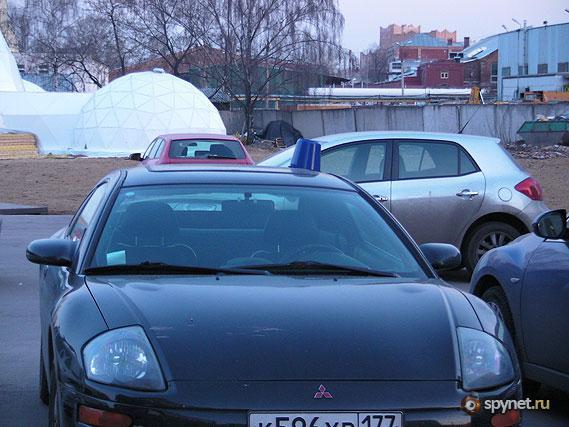 In my opinion, it is absolutely brilliant idea.
Look Here: a driver asked his five year old son rented little blue bucket sandbox. By size - just the same as a standard flashlight emergency lights from the roof of the usual chlenovoz. And the trailer is a bucket on the roof of his car.
Further it can be seen on the video under. Traffic cops realize that there is something wrong, come up with an excuse silyatsya to make remove the bucket from the roof. But they did not cling to anything. No rules no one has broken. None of the law does not say that the little blue bucket sandbox can not carry on a car roof.
As a result, all the neigh loudly, and idiocy migalkonositelstva as a phenomenon becomes all the more obvious.