year-old German Shepherd returned to official duties, moving away from the wound in the neck after the raid on the robbers. Dog Bandit arrested four suspects. The public is so much worried about the life and destiny of the Bandit that County residents have collected 20 000 dollars for bulletproof vests for the entire group. Each vest costs about 2200 dollars - more than the vest for man. Vests too hot and heavy, so the dog will not wear them during daily patrols. But in extreme cases, they are simply necessary.
Sacramento police officer Gary Dahl tries on a new bulletproof vest on the service dog named Bandit.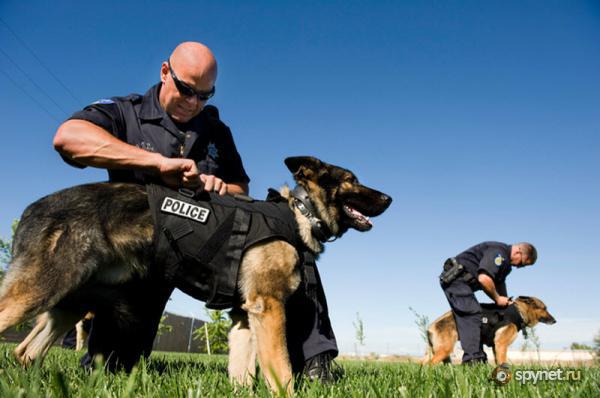 Bandit runs in a new bulletproof vest.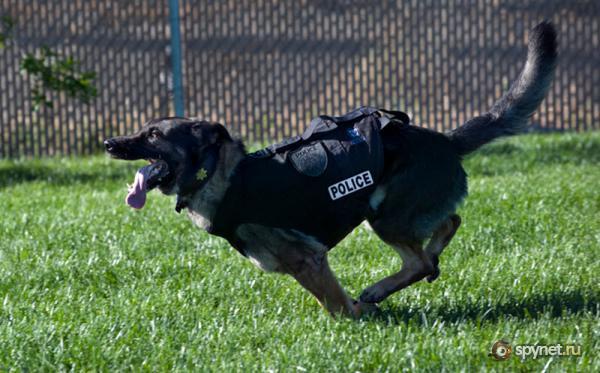 Sacramento police officer Gary Dahl talks to reporters at the veterinary clinic prior to surgery to remove the bullet Bandit neck from March 15.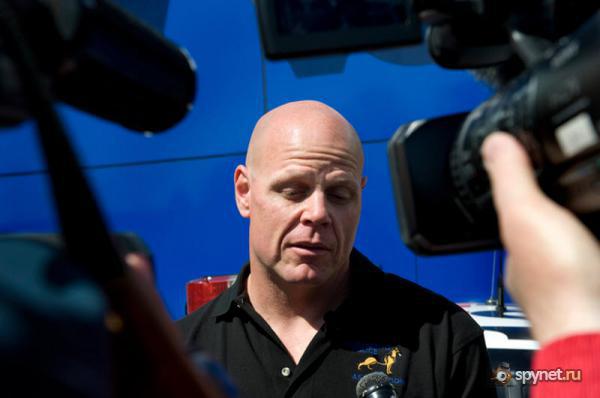 Canine Gary Dahl talking with your veterinarian Jessica Holland before the operation of the ward.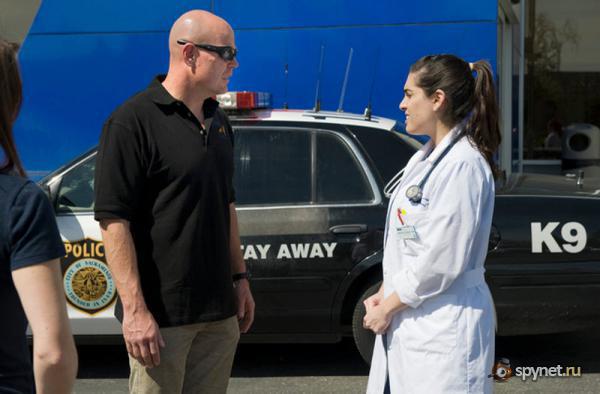 Veterinarian Robert Rania and techniques Rachel Lucera put Bandit on the operating table.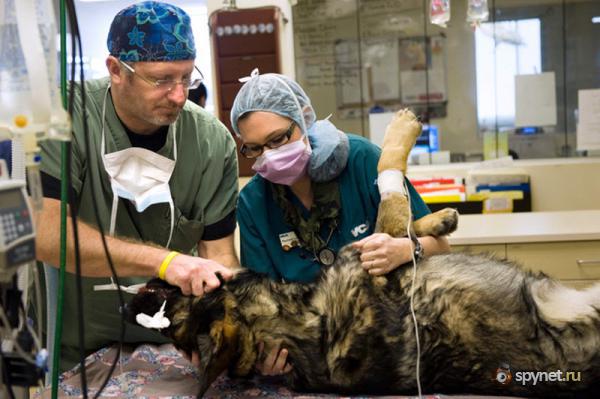 Veterinary technician Josh Onkka (left) prepares Bandit to his second operation, conducted by Robert Rania (in the center).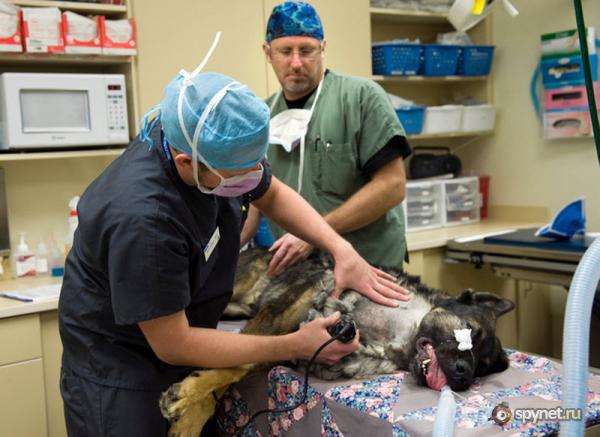 Veterinarian neurologist Jessica Holland feels the neck Bandit for finding the bullet.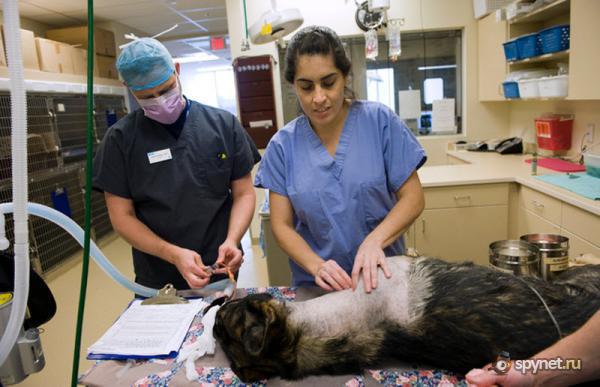 Jessica Holland (right) helps to prepare for surgery Bandit.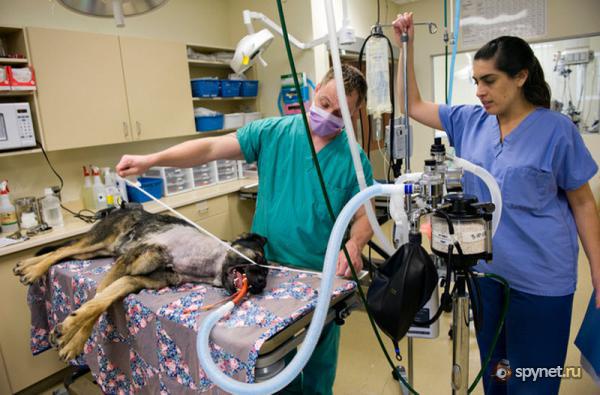 In this digital picture shows the bullet and fragments at a dangerous distance from the spine of the Bandit.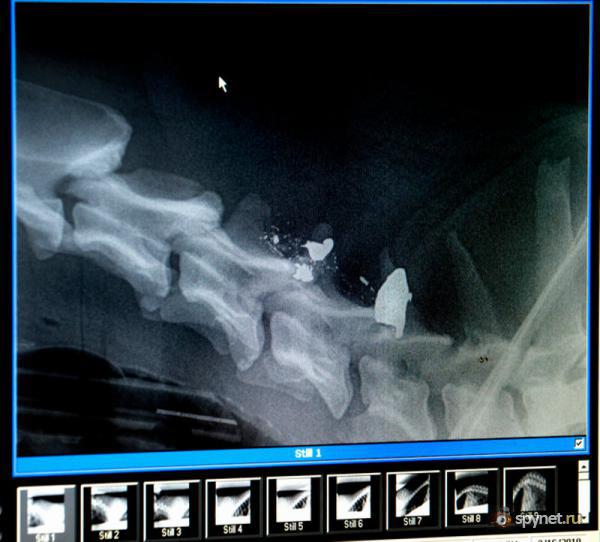 Veterinarians Robert Rania and Jessica Holland bullet removed from the body of the Bandit.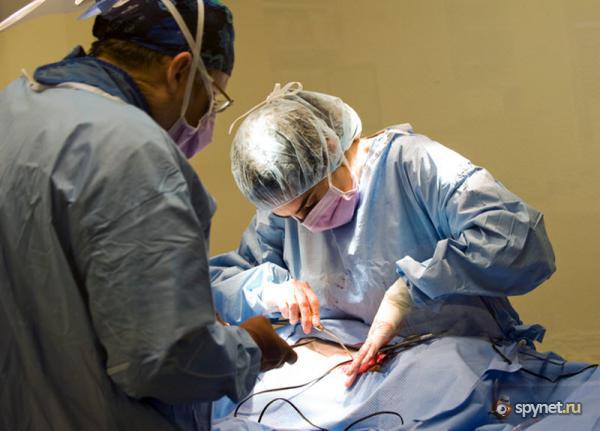 Bullet fragments extracted from the body of a police German Shepherd named Bandit.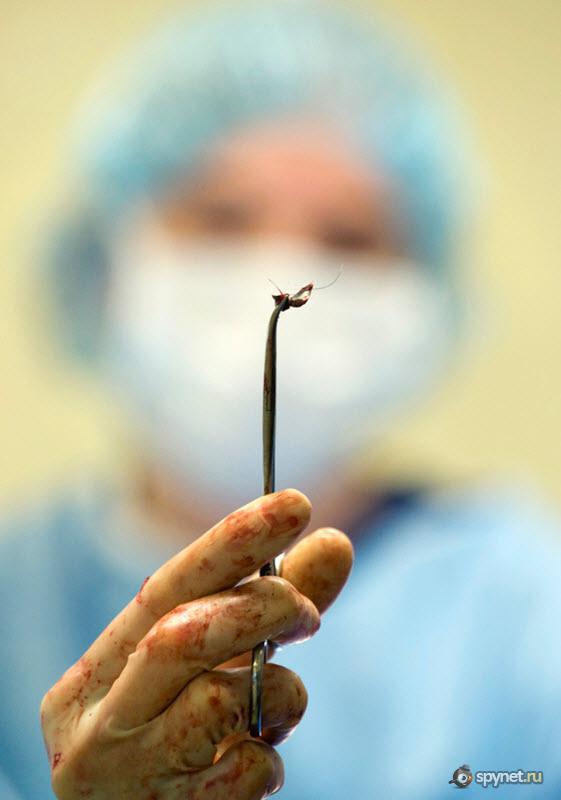 Extracted the bullet.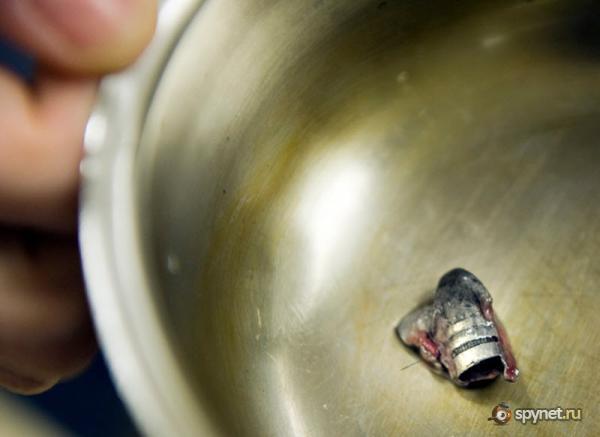 Veterinarian Jessica Holland shows a police bullet extracted from the body of the Bandit.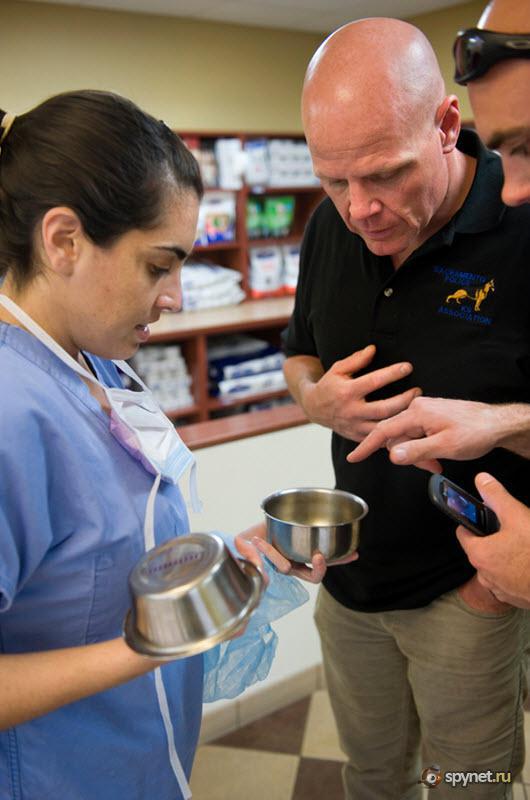 Jessica Holland tells a police officer Stephen Oliveira, the bullet entered the body of a dog.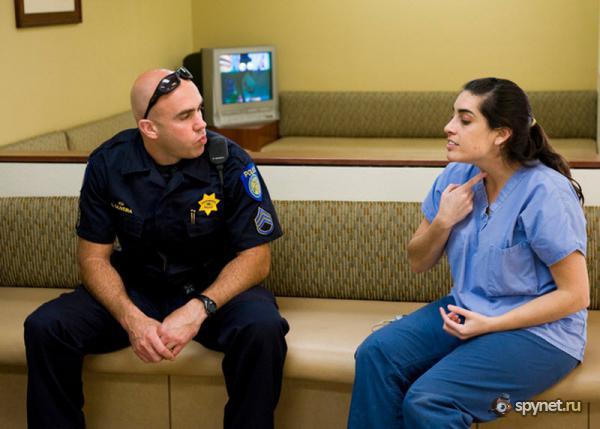 Only by sheer luck bullet grazed the spine of the dog.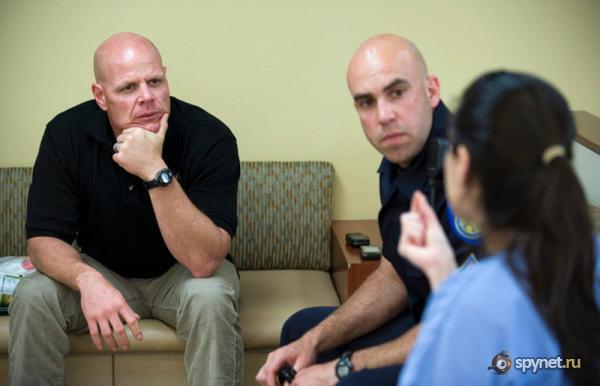 Lynette Dahl calms her husband Gary and tells him about the upcoming holidays in Greece, after their universal favorite Bandit was wounded in the service.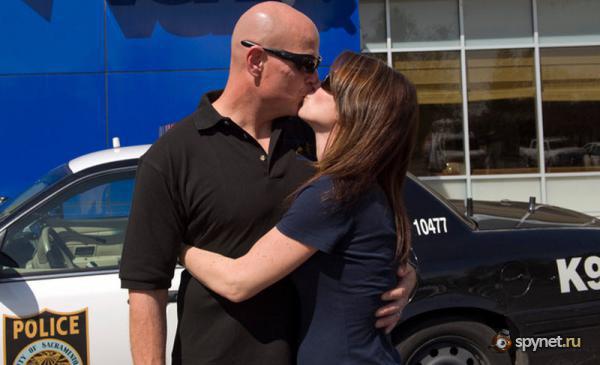 Gary Dahl spends time with K9 officer, a German shepherd named Bandit, who is recovering from a gunshot wound.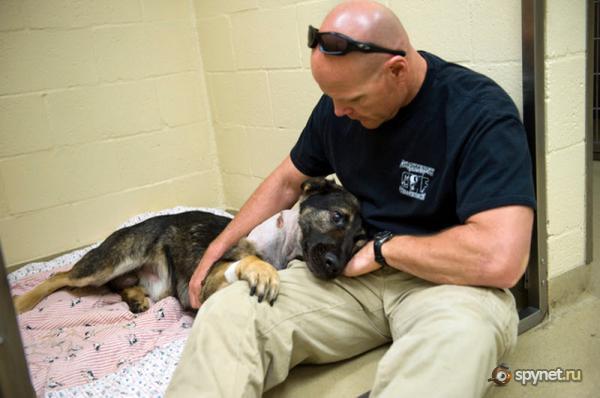 A police officer Gary Dahl visits his partner Bandit in his booth in a veterinary clinic Sacramento.
Bandit is recovering after being wounded in the neck.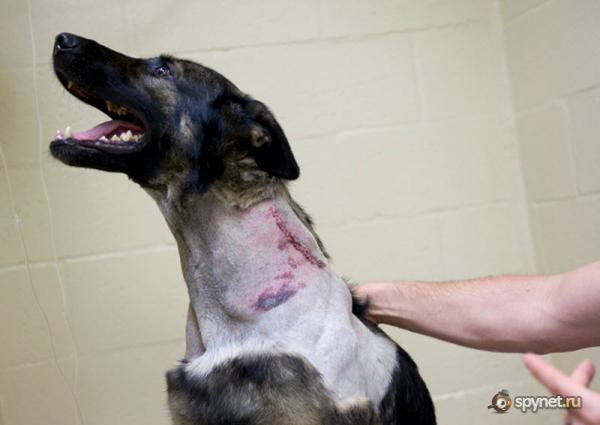 Gary Dahl was ready day and night to sit at his wounded partner.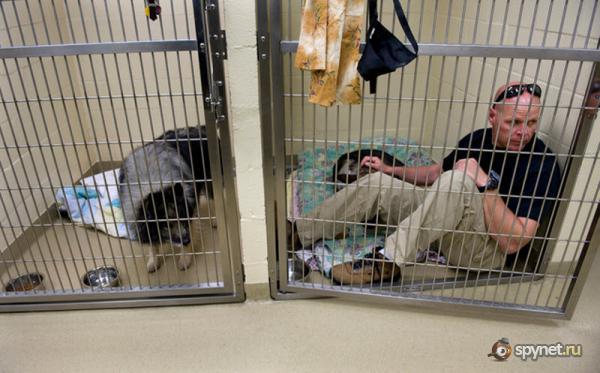 Bandit grateful companion for such a manifestation of love.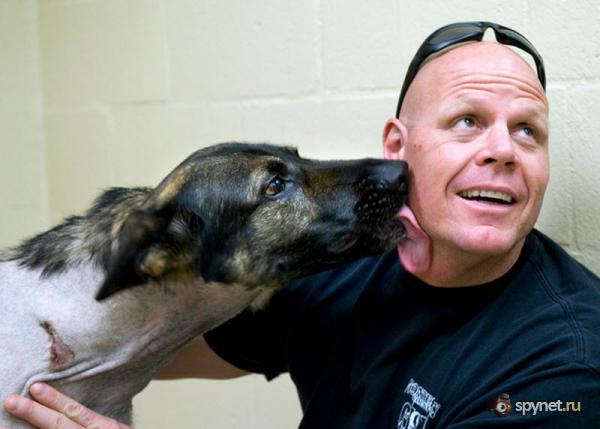 Happy day! Bandit was discharged from the hospital. Gary Dahl says that the residents of the area have shown unprecedented care and love they constantly sent flowers and dog food and were willing to help pay medical bills.