In the photo, a downstream, strange as it sounds, it depicted one hundred sixty thousand inhabitants of Sydney (Australia) - 160 000 persons of men and women were photographed and combined in a single photo.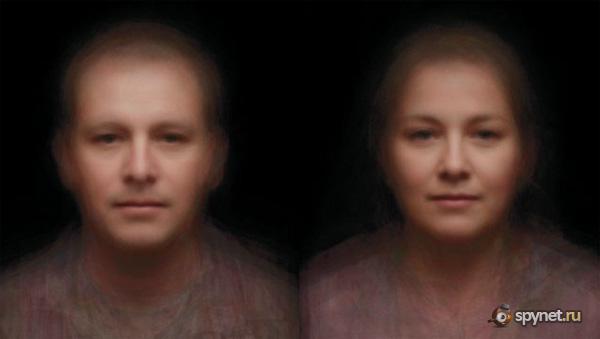 Shooting people for a project carried out at the personal request of citizens. On the streets of the tents are located, in which the inhabitants of Sydney can take a picture, fill out a short form and by signing, confirming their agreement to the terms "shares", take their photos. People of different age from two weeks to ninety-three years. This site shows the original photo.
The second photograph shows two "collecting" the image of the inhabitants of the nearby town of Haymarket.