Today you have the opportunity to look at a typical summer day, the air base and read the comments of the author.
At the invitation of the Press Club of Defense of Russia, I in the company of other bloggers went to the airfield "Borisovsky Khotilovo", located in the Tver region, near Bologoe. The air base is in constant combat readiness by protecting the airspace of Moscow and the Central Industrial Region. Currently stationed at the airbase: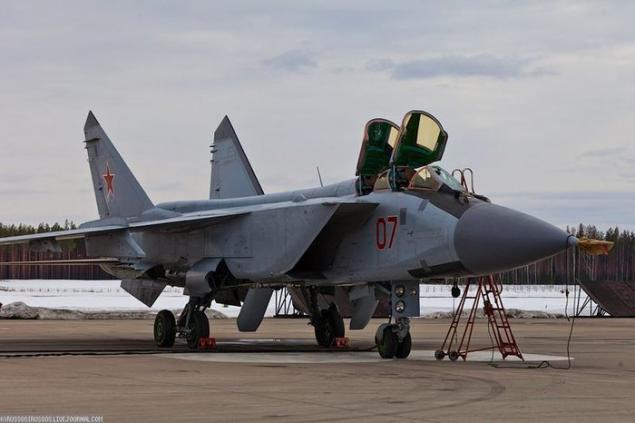 - 790 th Fighter III degree Order of Kutuzov Aviation Regiment, which consist armed MiG-31;
- 3rd squadron of Su-27;
- 844 th separate battalion of communication and radar support (OBS PTO) - performs radio engineering support missions. And since 2007, the airfield is Borisovsky Khotilovo joint deployment: In addition to military aviation, based here, and civil - FGBU "Special Flight Detachment" Russia ". We look at a typical summer day, the air base.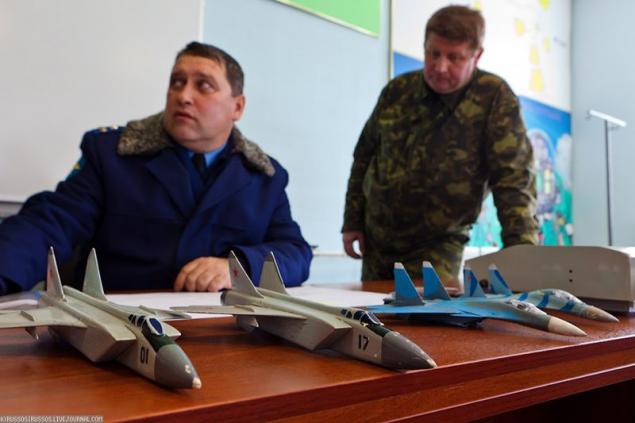 1. Summer day begins with a flight training.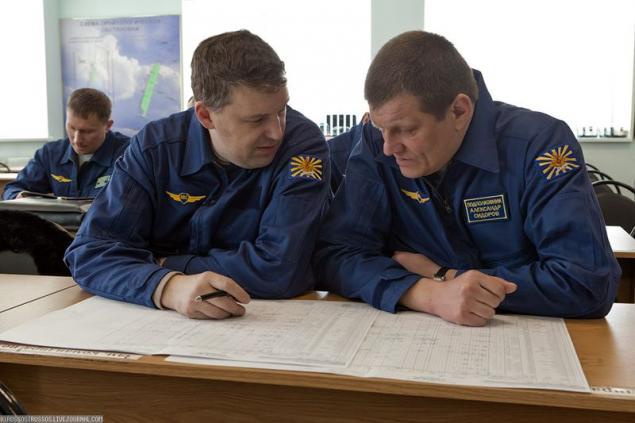 2. Crews study documents, spreadsheets and much more interesting and secret.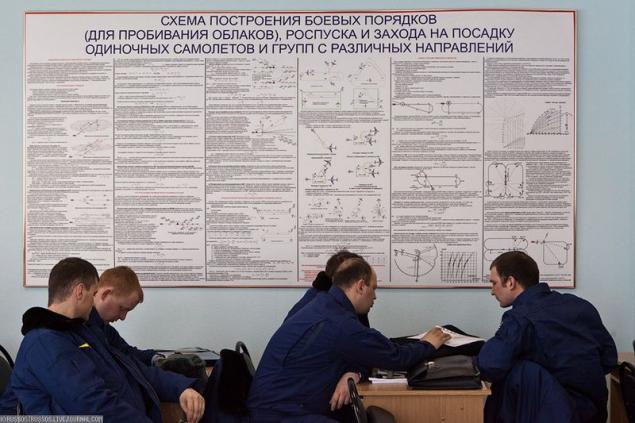 3. In the 90 years, in connection with the collapse of the Union, was tight - do not fly. Now things are much better - a week for three days is given to flights and two - to prepare.