Long time we did not spread about the subway, let's see who are our daily companions as they look?
One thing I can say with precision, there is nothing better than your own car :)
Aesthete, drinking from a cup and read (probably Chekhov).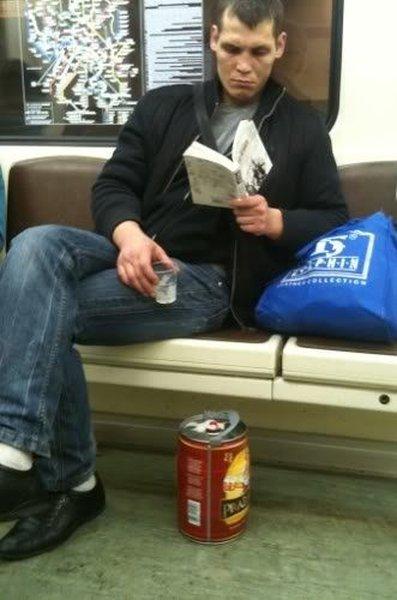 This guy wanted to hang: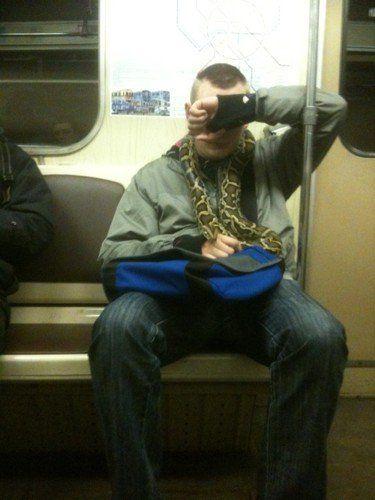 With his face, I do not ask. With his socks ???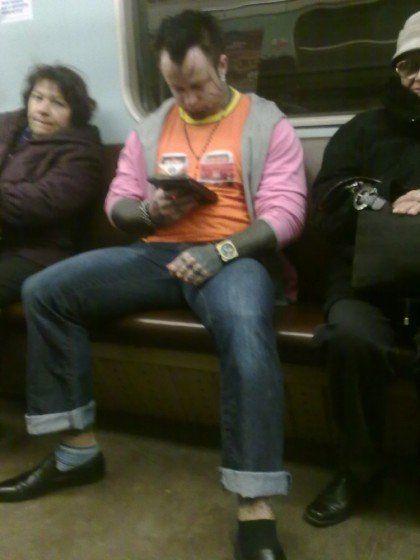 This person reads the brochure "the cunning of Satan." Picture taken between Youth and Kuntsevsky.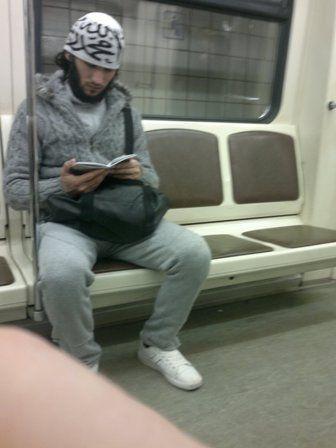 Man carries a TV from the past (on the escalator Tepliy)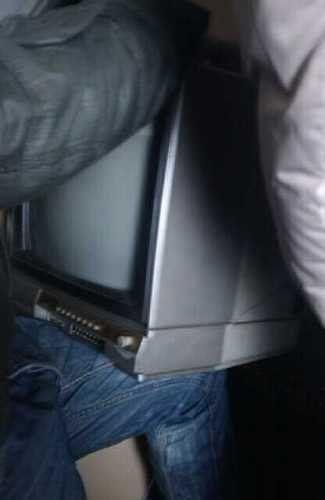 Once in the subway, I met the King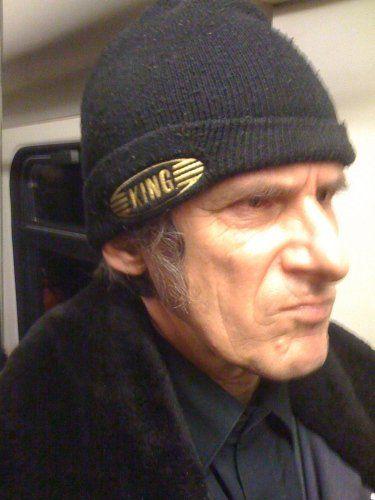 At other times - most Osamu. Photographed in the reflection of the glass, turn around and take a picture, I opened crap, sorry.