Sony World Photography Contest sums up and determines the winners. The best photos were selected from more than 70,000 pieces, sent professional and amateur photographers from around the world. Here are some of them.
1 Each year in Kenya repeated the same scene, forcing thousands of hearts pounding. The migration of wildebeest.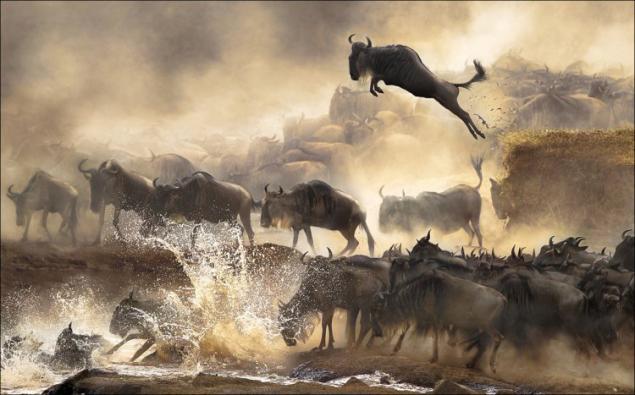 2 Fire Dragon Festival in Macau.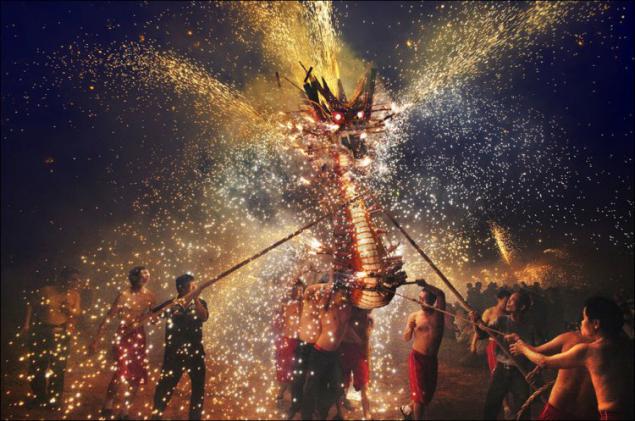 3 Seller balloons at the cemetery in the capital of Lima, Peru.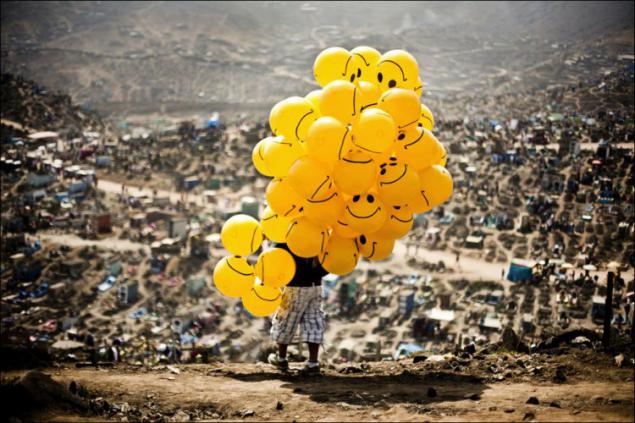 4 Battle of horses in Guangxi, China.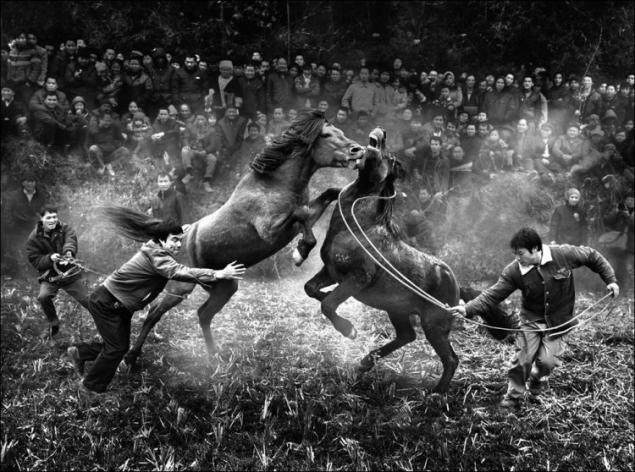 5 "The rain in the ancient city." The photo was taken in southern China during the rainy season.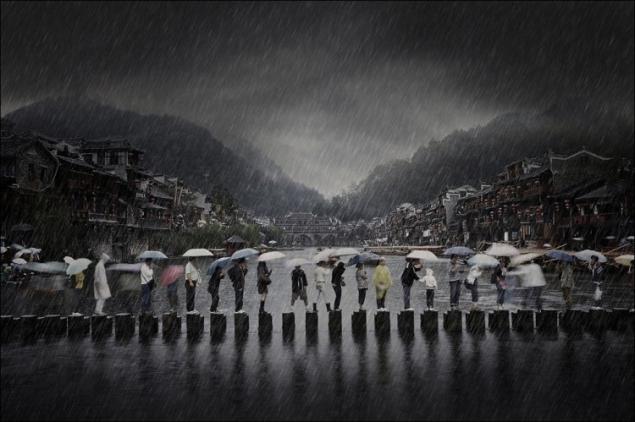 6 A resident of the Ukrainian village with his horse.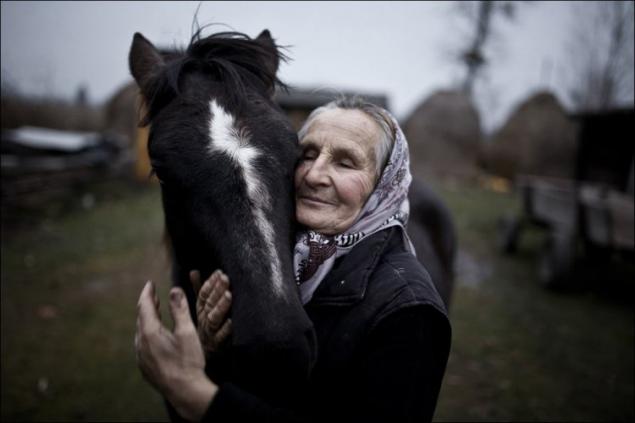 7 Staircase in an office building in Cologne.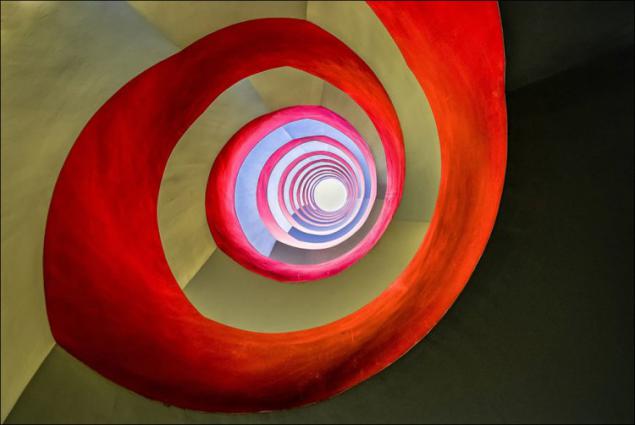 8 Boy tries on the mask dancer resting after a grueling dance festival in Tamshing monastery in Bhutan.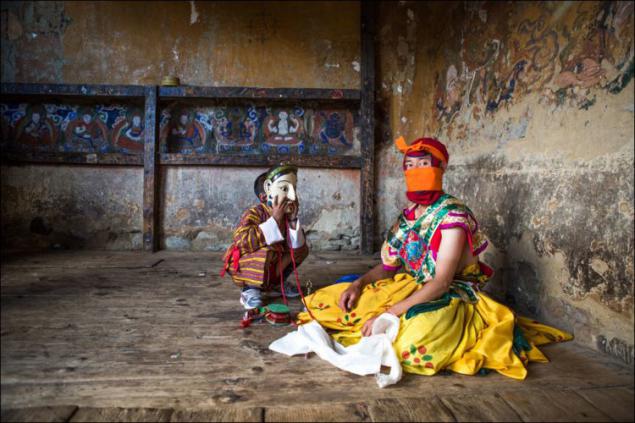 9 arch of the Milky Way in South Sardinia.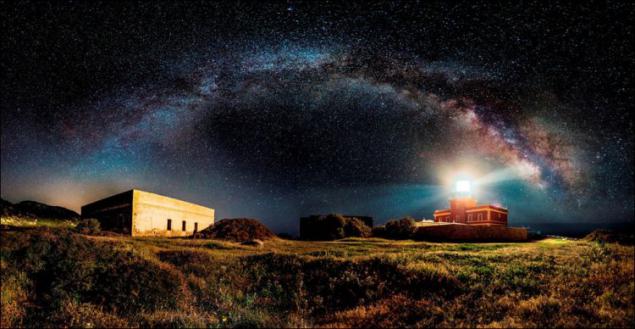 This photo 10 - part of a larger project on racism in ballet.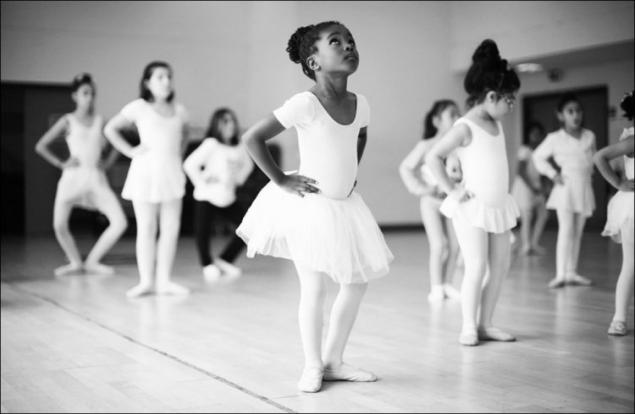 11 photos for an hour trying to catch a good shot, and he did it.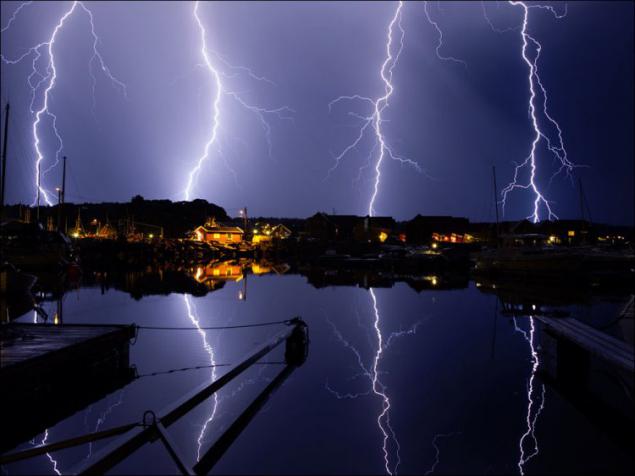 12 The photo was taken in the slums of Dhaka. People living on both sides of railway tracks.
When there are no trains - is the total space of the courtyard. Photographer returning home after a bad day or a good shot. Suddenly I saw a little girl feeds the child.
Railroad tracks as it hinted at a future frame picture and the photographer took this picture.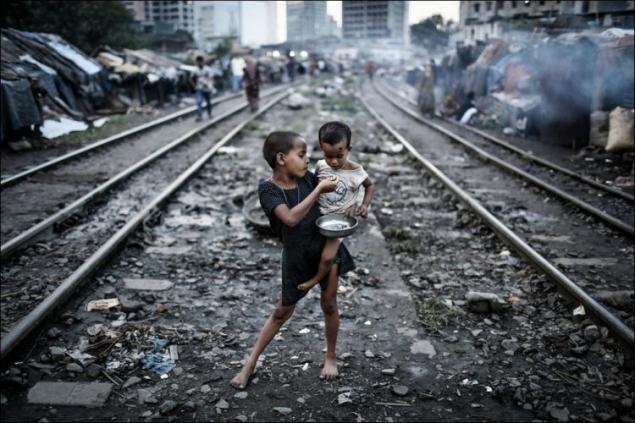 13 Hello, I am - a pony.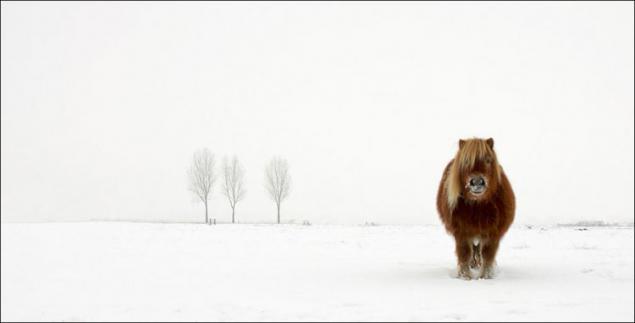 14 "Sahara Express." One of the longest compositions in the world.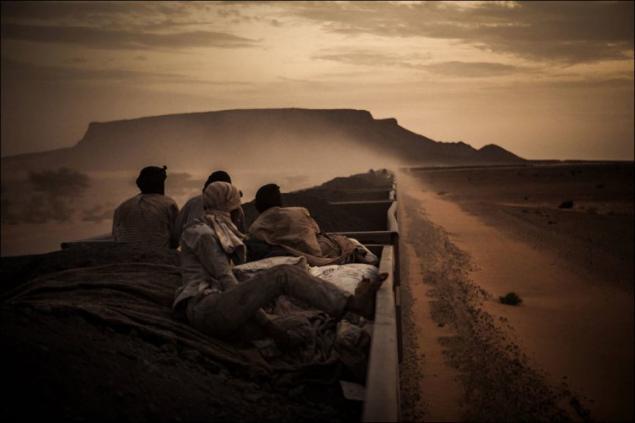 15 Pilgrims and worshipers on the pontoon bridge in India. The largest gathering of believers in the world takes place every 12 years.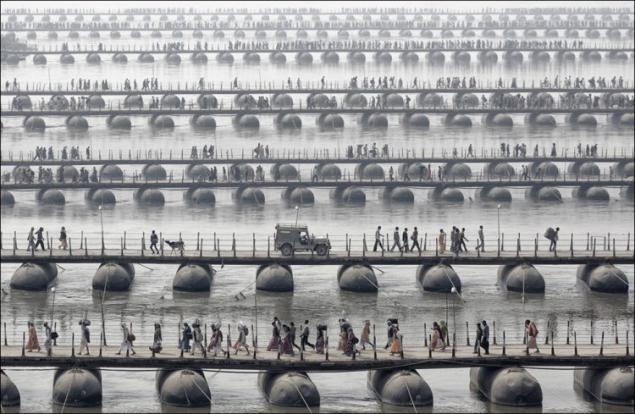 16 Fisherman in predawn on the Li River in Guangxi Province, China.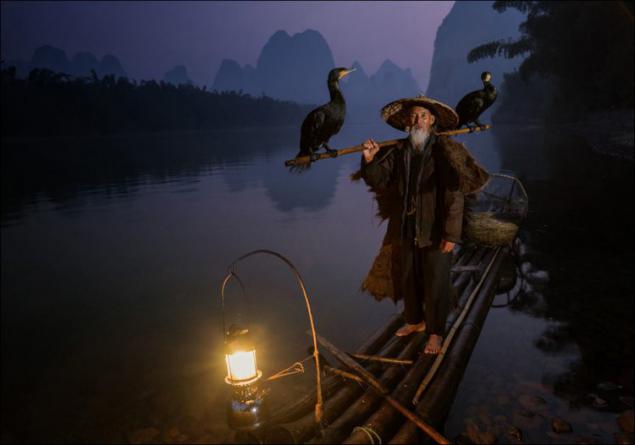 17 First snow in Bucharest.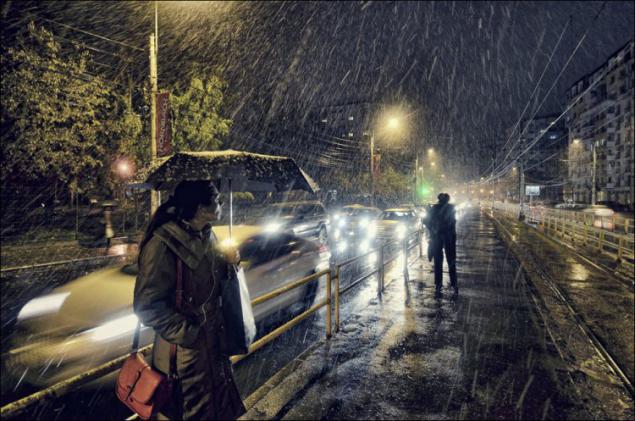 18 Ruins Villa Epekuen town in the province of Buenos Aires. In 1985, as a result of the destruction of the village was flooded by the dam waters of the salt lake Lago Epekuen. In 2009, the water began to go.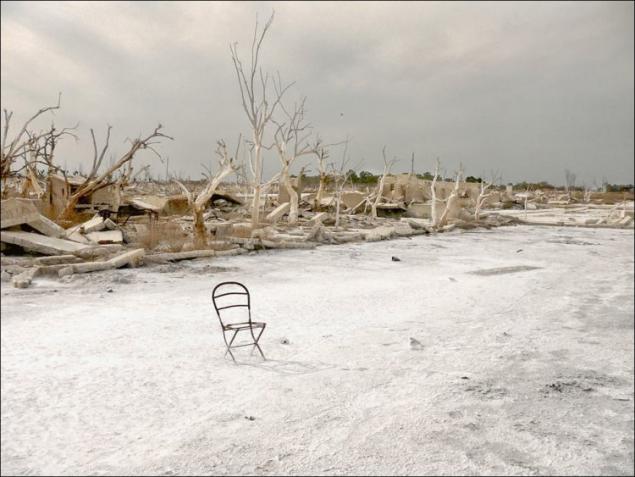 19 young members of the tribe in the Republic of Vanuatu Kaa.
20 The Netherlands, winter landscape.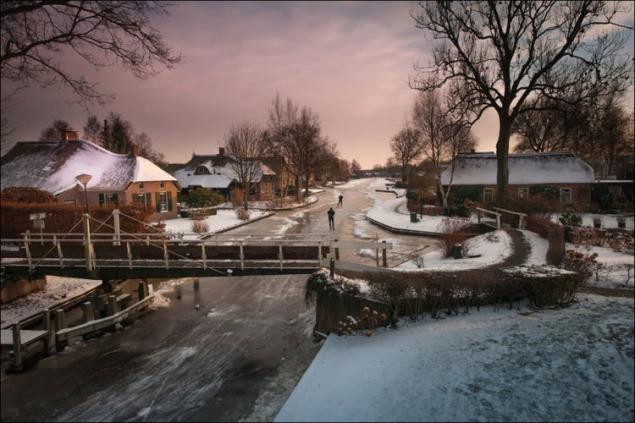 21 One of the oldest public housing blocks in Singapore.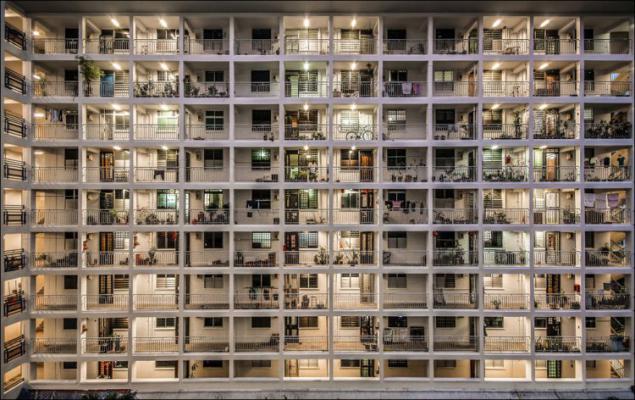 22 It is not dirt, it's tan! Turkey mud.
23 China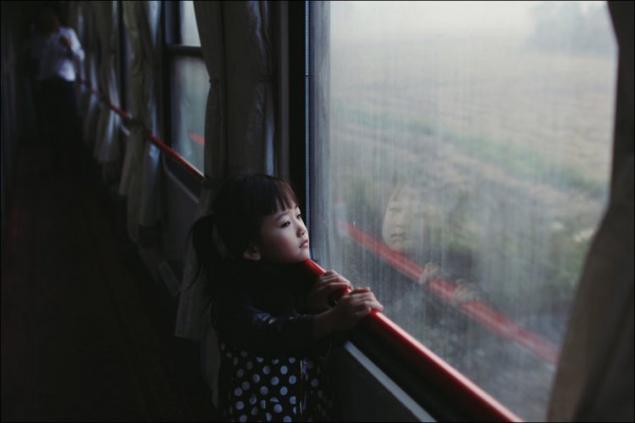 24 Malaysia.