Do you think that looks like a map of Russia in comparison with the scale model of the satellite of our planet? See below.
Russian on the moon
Have you ever wondered how much territory is occupied by Russia?
- Russian area = 45% of the total area of ​​the moon;
- The circle of the moon = 10,917 km, which is only slightly larger than the length of the Russian Federation.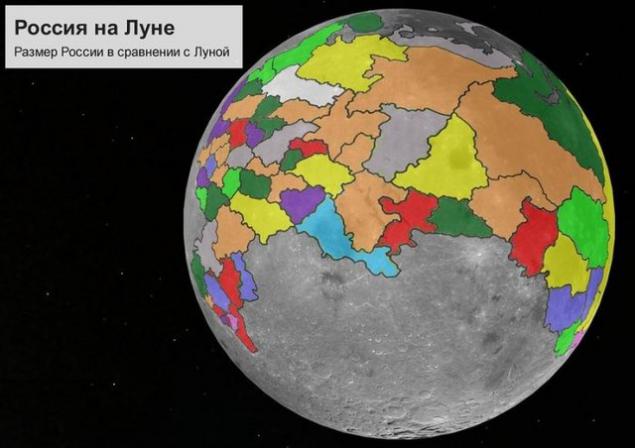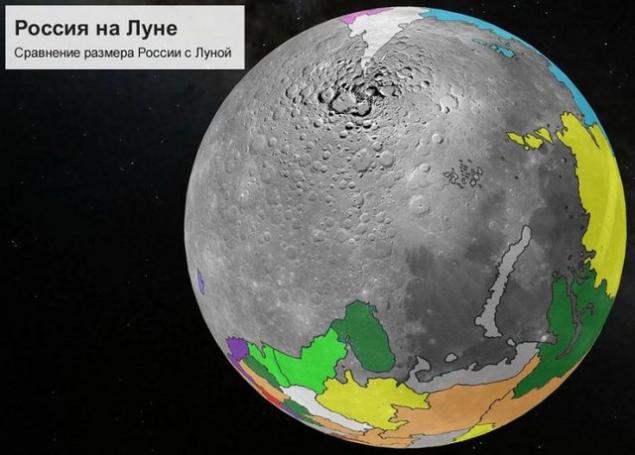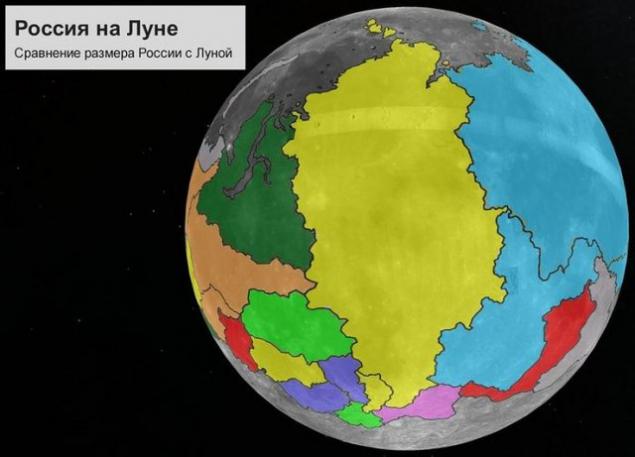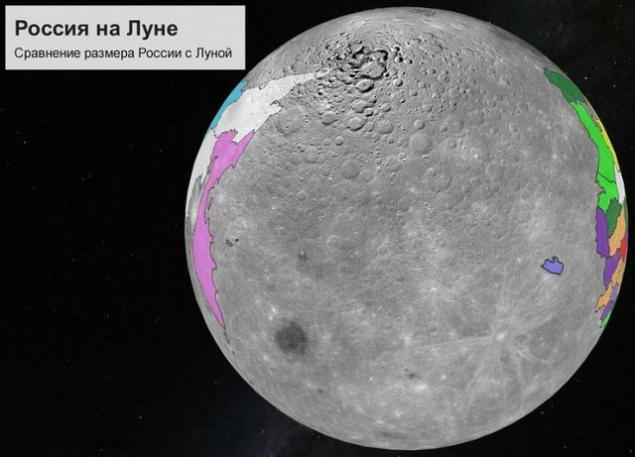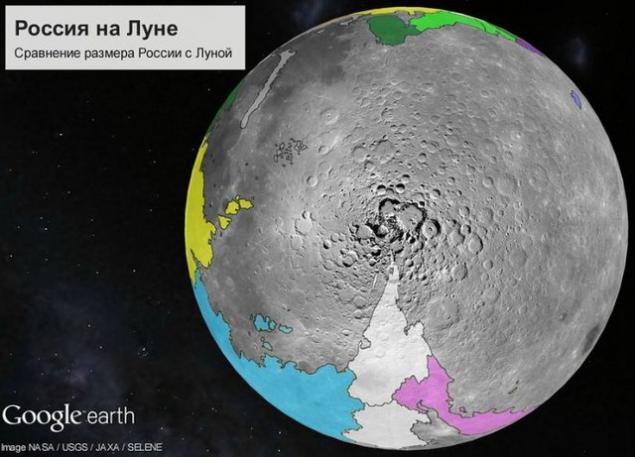 For comparison, the United States relative to the size of the Moon: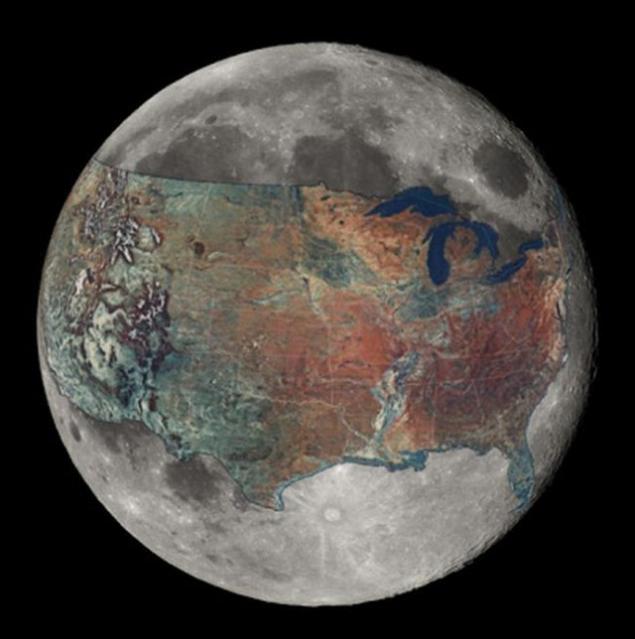 Moscow and St. Petersburg 300 years ago
In the photo you can see a plan Moscow 1735, which is superimposed on a modern map of the capital.
Maps superimposed exactly with the scale, so clearly seen as Moscow has grown over the past nearly three hundred years.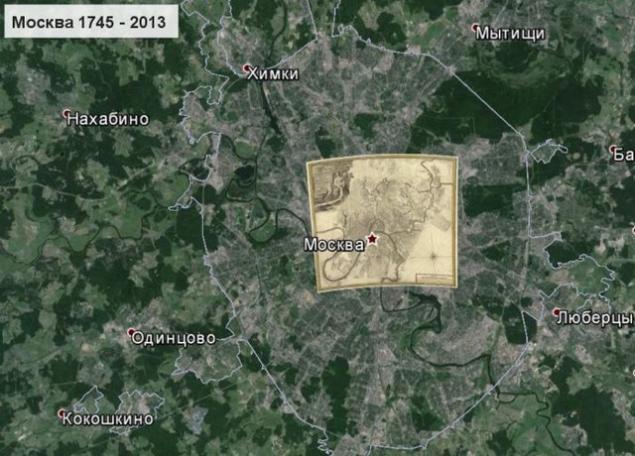 Moscow's plan separately: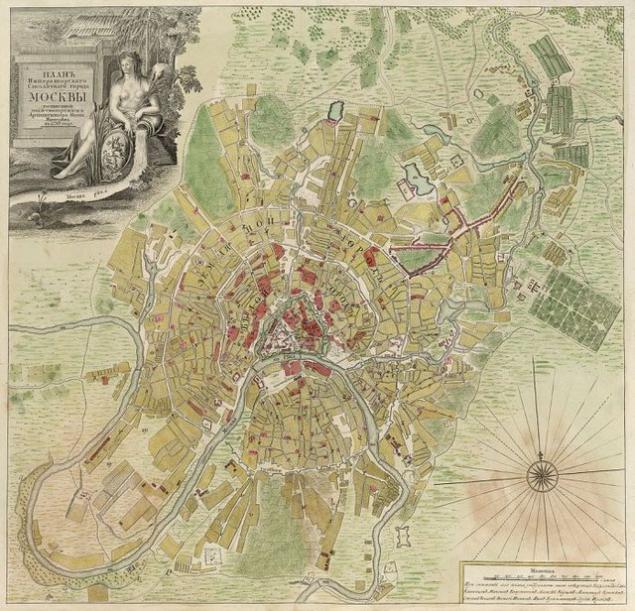 And for comparison propose to look at the plan of St. Petersburg in 1753, and imposed on the modern map of Peter: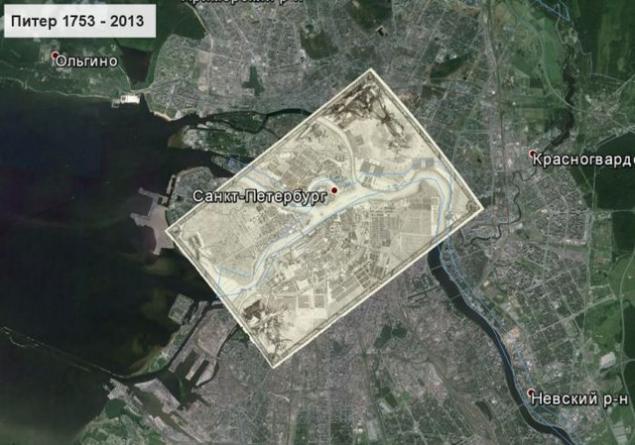 And an interesting fact: