I do not advise to read further too sentimental and impressionable people.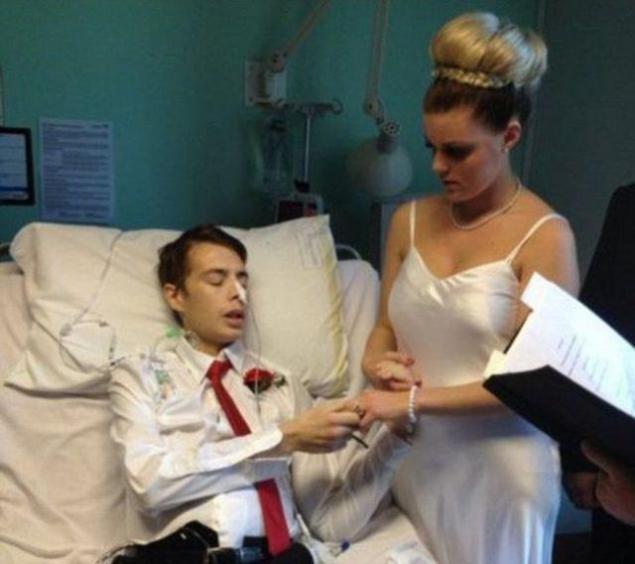 Quite an unusual wedding ceremony took place in a hospital in the UK, where the young couple Cola and Felix married without departing from the hospital bed. Not so long ago, Felix took home an ambulance because of acute abdominal pain, and just a week after that his lover was told that he would not live even before the New Year. Read the touching story of true love continue.
According to Felix and Coke, it was the best day of their lives.
Newlyweds, as expected, in a solemn ceremony uttered an oath of allegiance and were officially declared husband and wife.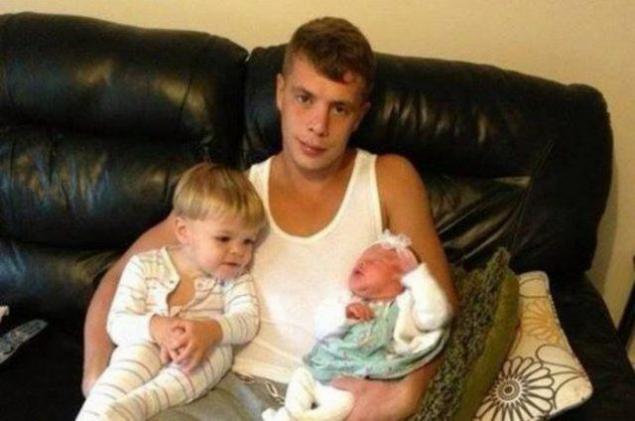 At the moment, the girl is only 22 years old, and he was - 23 years old, but they already are parents of two children.