Hollywood beauties love to do tattoos on his body. Let's see what they like to portray and how it is decrypted!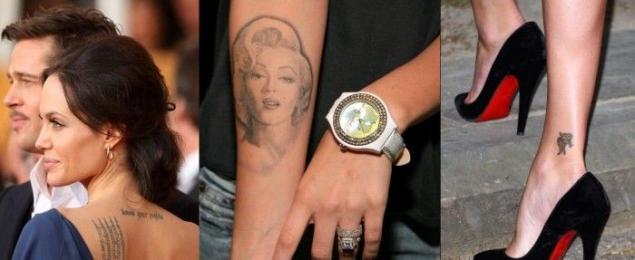 1. The guests who attended the award ceremony Screen Actors Guild, got a chance to admire the tattoos of Angelina Jolie, whose back is decorated with ancient Khmer writings of Buddhist prayers.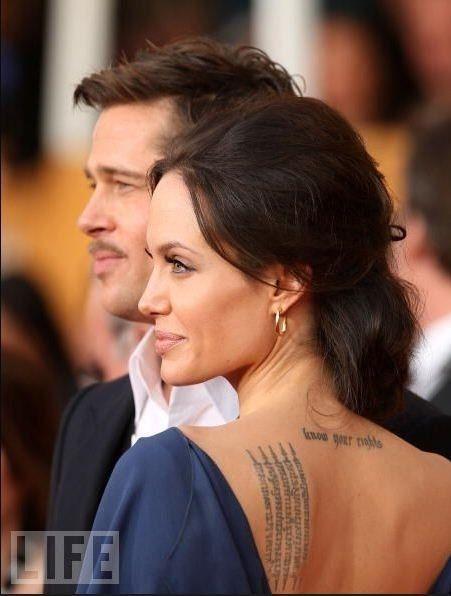 2. The actress and model Pamela Anderson during the promotion of his show «Pam: Girl on the Loose» in 2008. Decorates her forearm tattoo of a barbed wire fence. Later that same year, according to rumors, Anderson tried to remove this tattoo.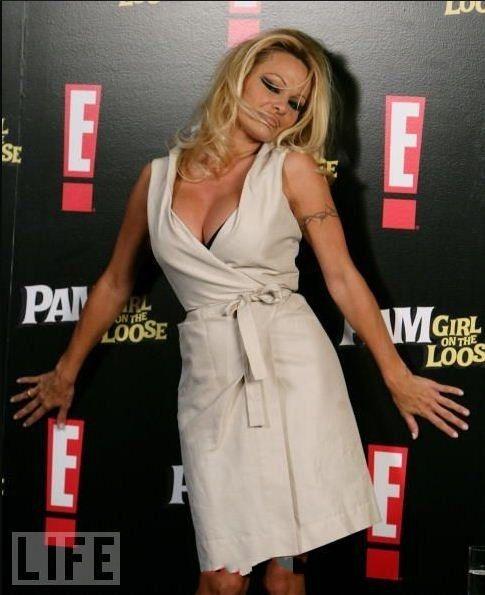 3. Rihanna at the awards ceremony MTV Video Music Awards in 2008 demonstrates stars that adorn the back of her neck.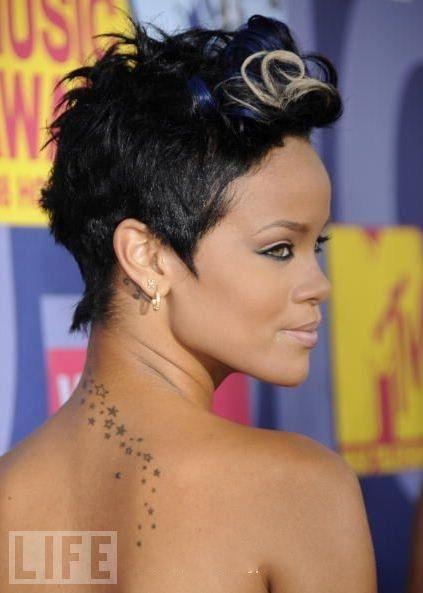 4. On the back of Megan Fox in this photograph taken in 2007 in Sydney - a quote from Shakespeare's "King Lear" - "We will all laugh at gilded butterflies».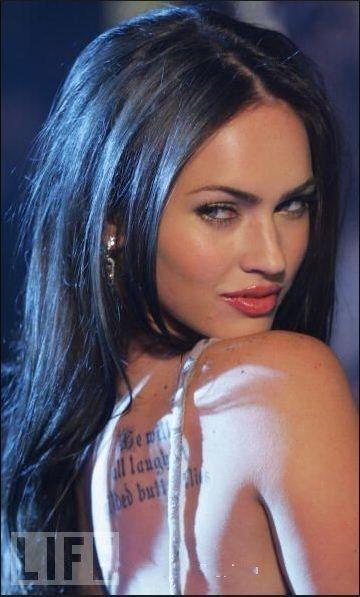 5. And on the right arm above the wrist Megan Fox portrait of Marilyn Monroe.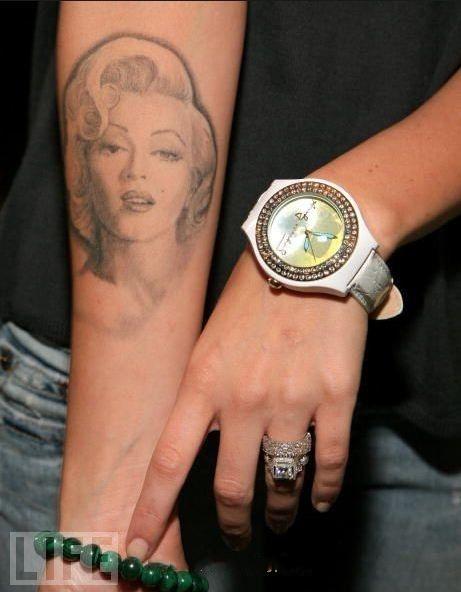 6. Eva Longoria Parker at the 2008 premiere of "Kung Fu Panda" has demonstrated a tattoo of Roman numerals, perpetuating the date of her wedding - July 7, 2007.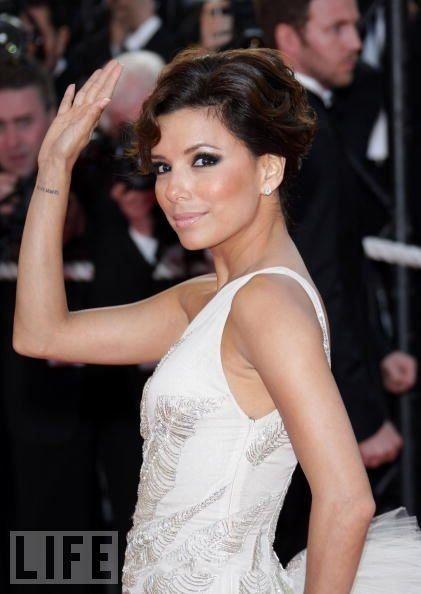 7. In Cannes in 2008, the star of "Desperate Housewives" has demonstrated a tattoo on his neck, which means "Nine" - is the number of man-basketball team San Antonio Spurs.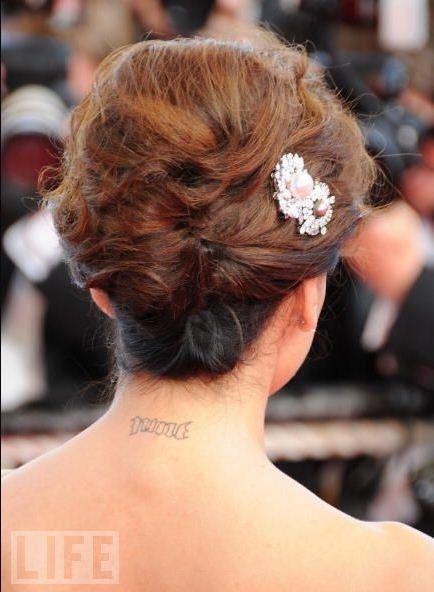 8. back and shoulders actress Lena Headey, star of the film "Three hundred Spartans", decorate the butterfly and lotus flower.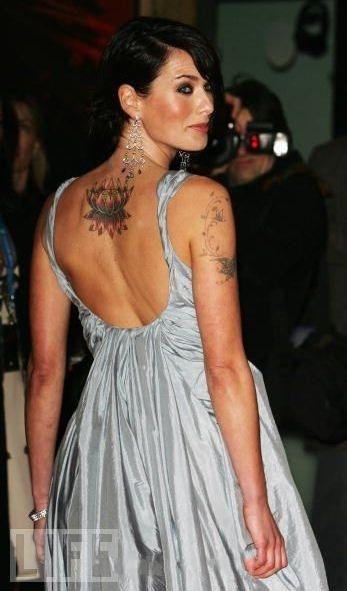 9. Hayden Panneter, star of "Heroes" at the Beverly Hilton in 2009. Tattoo «Vivere» in Italian means "to live».
10. Charlize Theron adorns ankle tattoo of a fish.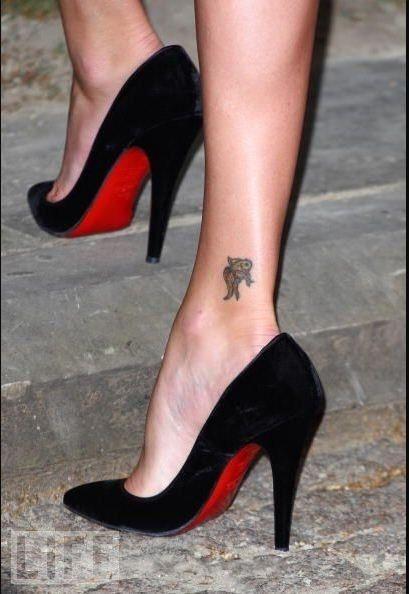 11. On the right shoulder of the British actress Sienna Miller - three stars.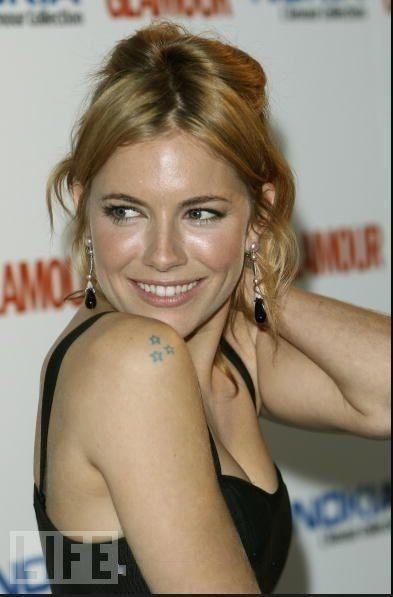 12. shoulder Tily Tequila, TV stars, singers and actresses - philosophical «" C'est la Vie! "-« That's life! ».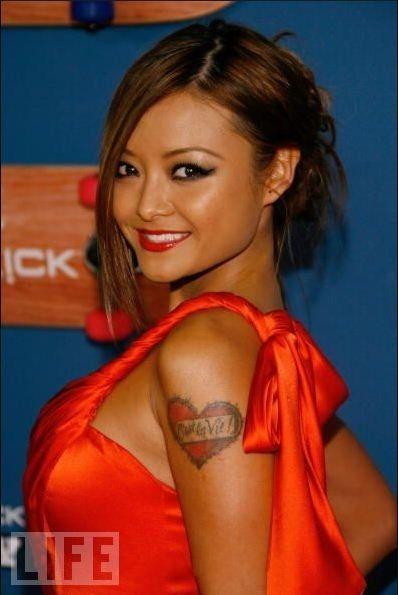 13. The back of the actress Alyssa Milano is decorated with beads.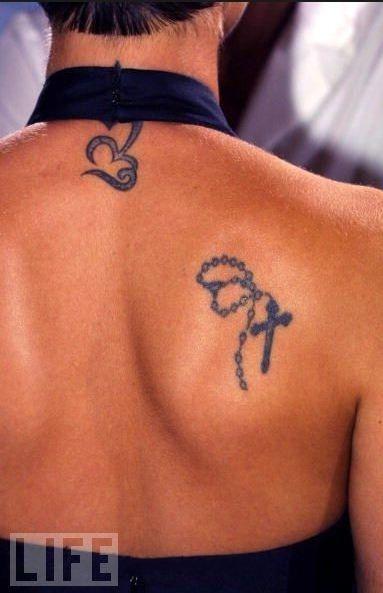 14. On the back of the actress Mina Suvari - the lion and the slogan "The Power of Words».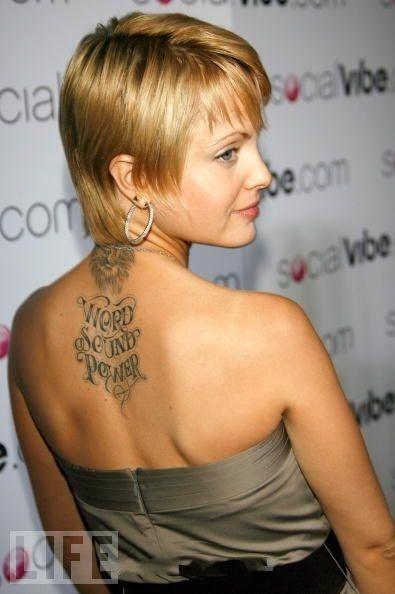 15. Asia Argento, Italian actress and daughter of maestro horror director Dario Argento, adorned left shoulder tattoo "third eye».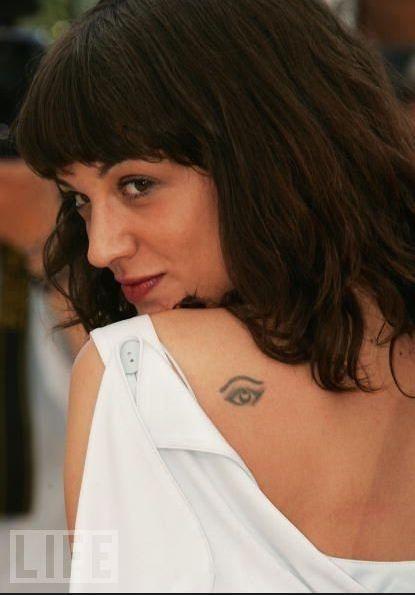 16. ankles actress Christina Applegate is decorated with Tibetan symbols.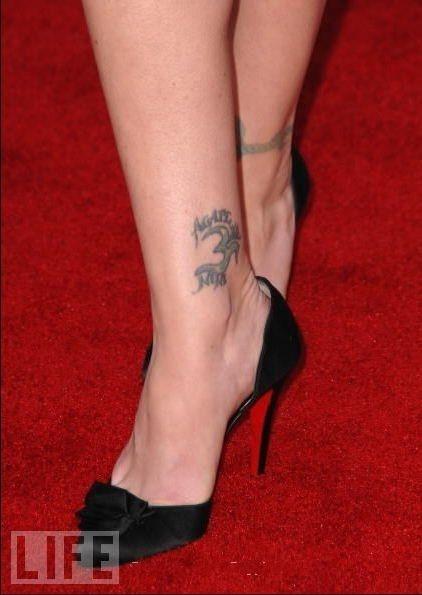 via Source