MAKS-2011 CRI "Tochmash" demonstrated the protective combat gear set with elements from the "Breastplate", "Tehinkoma", "Armokoma" and other manufacturers. One of the options for configuration might look like this: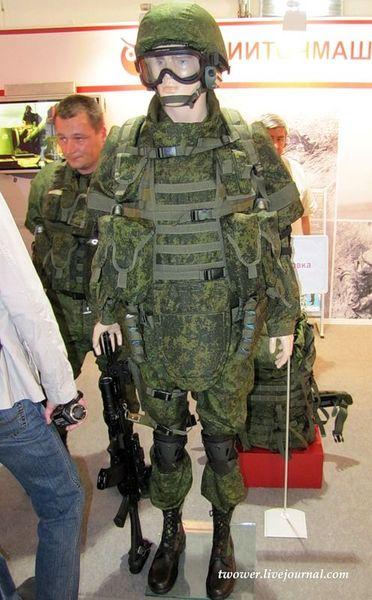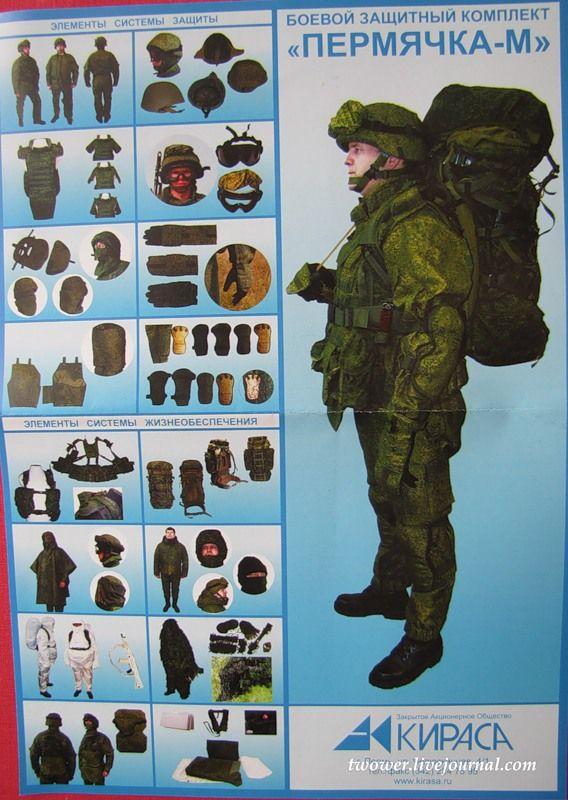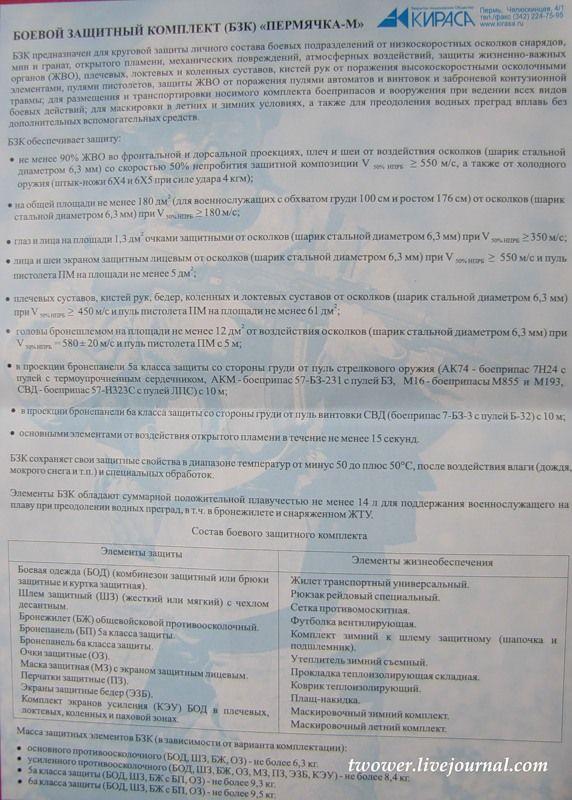 On a mannequin special noise immunity headphones that can be connected to the radio and at the same time cut off from the high-frequency impulse noise of gunfire and explosions. Volume can be adjusted. Soldier PDAs and helmet 6B7-1M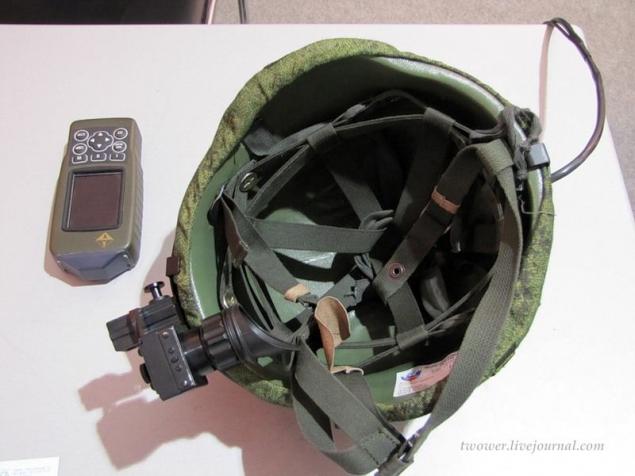 On the helmet mounted monocular special for which information is transmitted to the sight that can fire from a non-standard positions (for example, because of the angle). There also is served by the CCP command information in the form of text or graphics (eg arrow "Go right") messages.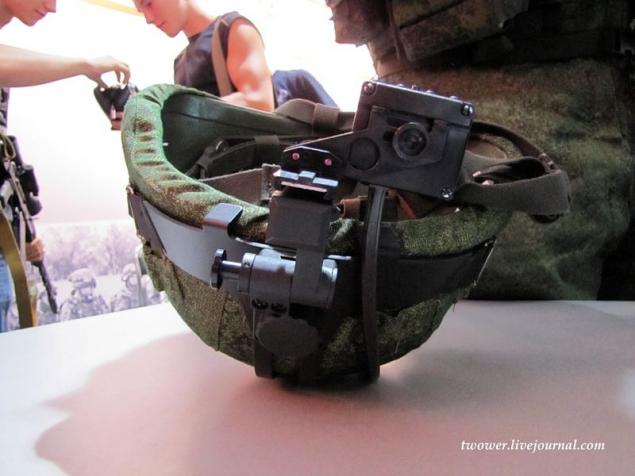 AK-74M in the kit, with some changes, he added that the index "3" - AK-74M3: pointer, collimator sight and a night cap. Used grenade launcher GP-34. It is assumed that the data from the machine will be sent to the monocular or via Bluetooth, or by wire (on the helmet on the table just wired version).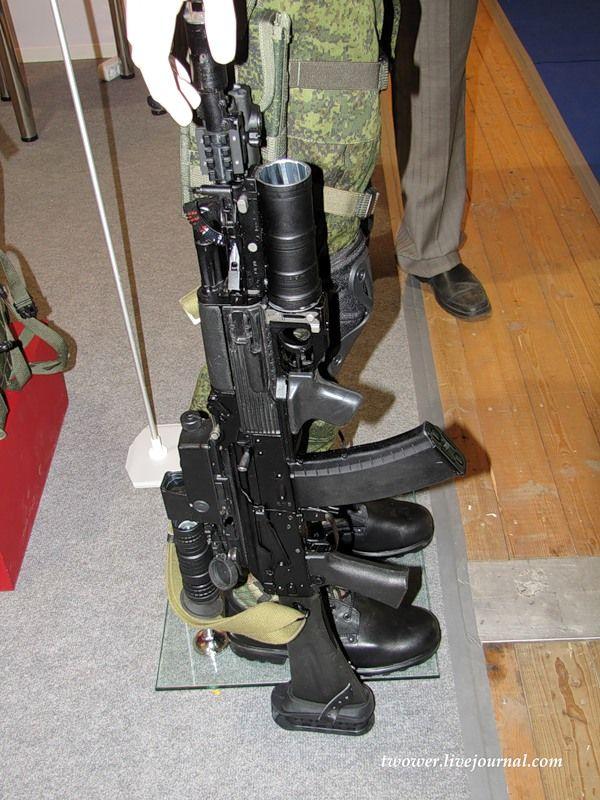 More or less massive supply of such elements in the UPC troops, according to employees of the Central Research Institute, began only this year, for example, the Army ordered 45,000 webbed. Began to buy body armor and 6B43 (on the 1st photo on a mannequin). Kit for intelligence. On the chest is visible from the station set ESU TK "Constellation»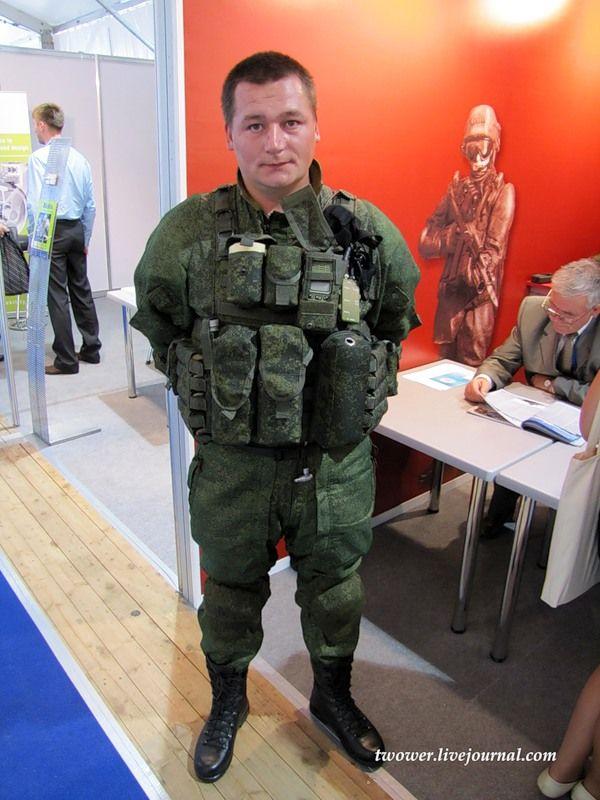 Per person 23 kg of equipment, but at the expense of a balanced load it feels normal (visitors are constantly photographed him and talked with him, so sit for a minute it was already happy, but says he is not tired). The suit material plenum, then why not expire accounts. On lap fabric with special fibers that holds the pistol bullets, and also serves as kneepads. Vest with a pair of latches on the sides. To climb is proposed to undo the latch and turn the breast area with shops, walkie-talkie (something that will "slip") on the back. They say that it's fast, but he has not seen in action. Raid backpack. Was given two options, one that in the photo - more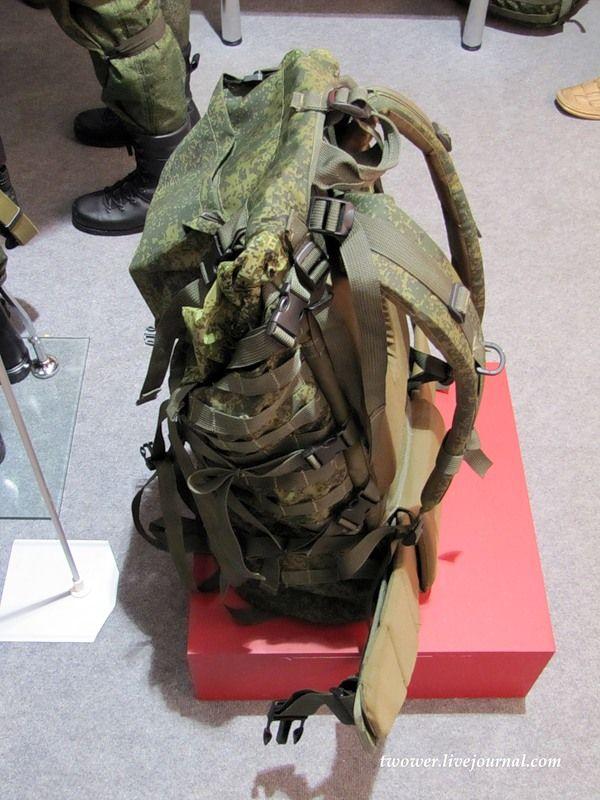 Option protective suit for crews of armored vehicles.
At the foot of the dummy was a new version of the AK-balanced automatics, but the staff "TOCHMASH" for some reason could not name its index, completely rejecting all my version type AK-107/108, and stated that the index yet.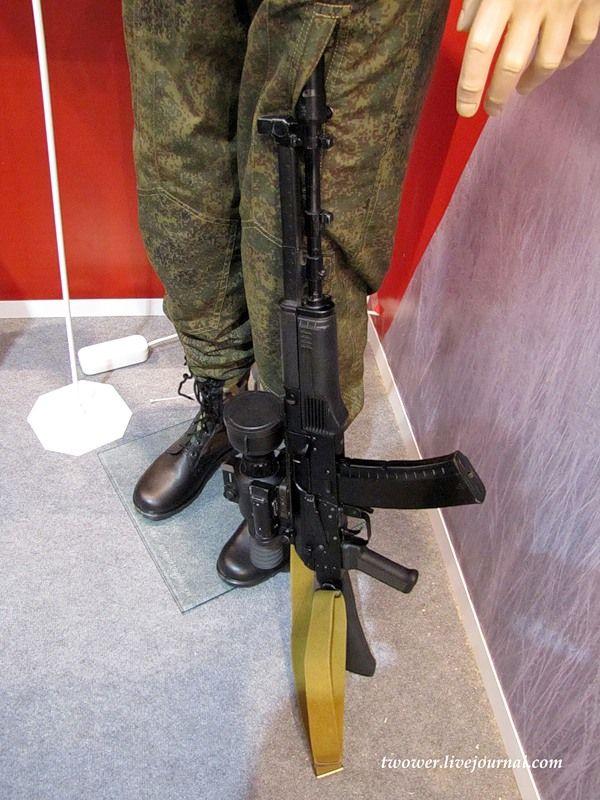 On the new AK stood thermal sight "Shahin»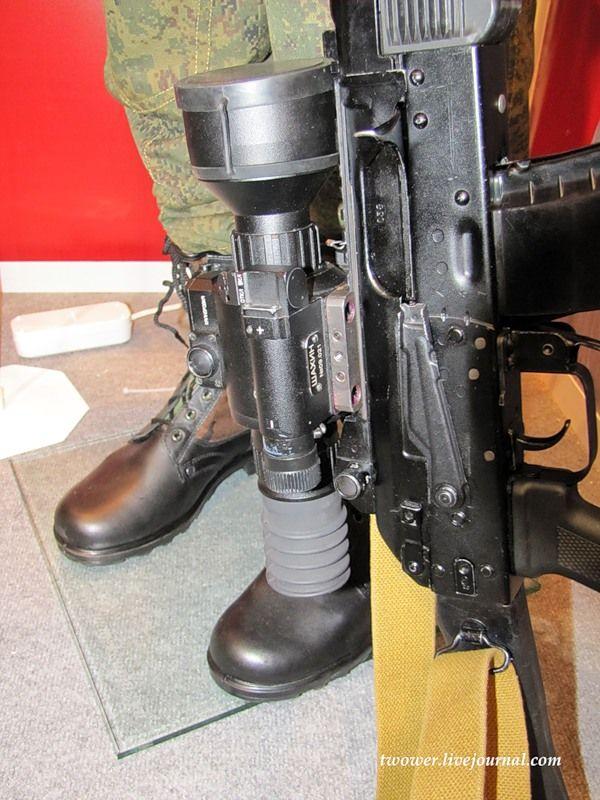 Source: twower.livejournal.com