Deep beneath the surface of Poland is something amazing, but a little-known outside Eastern Europe. For centuries, miners mined salt here, but what is left after them is simply breathtaking. Let's look at the most unusual salt mine in the world.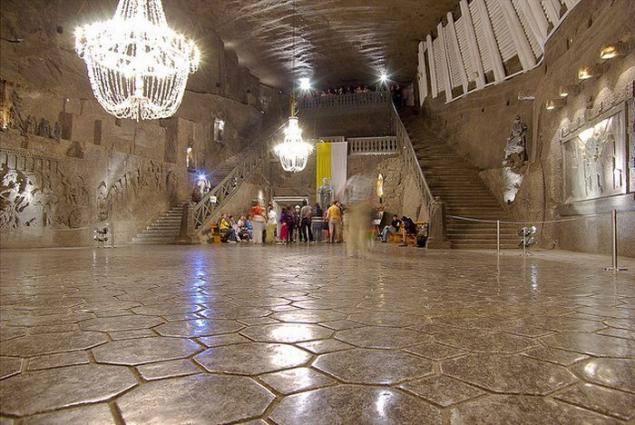 Located in Krakow, Wieliczka - a small town, where about 20 thousand people. It was founded in the twelfth century, the local duke, to develop rich local deposits of salt. Development was carried out until 1996, but the generation of miners is not just mined salt. They left behind a breathtaking evidence of his time in the form of statues of mythical, historical and religious characters. They even set up a chapel to pray. Perhaps the most incredible heritage of their descendants - an underground cathedral.
When you go down into the depths, it seems like you're in an adventure book by Jules Verne. And after overcoming a long wooden staircase in a hundred and fifty meters, the visitor salt mine stunning views. Its size and majesty stands the Chapel of St. Kinga. Poles for centuries were devoted Catholics, so the creation of the chapel was not just a hobby, so brighten up the long hours underground - it was an act of worship.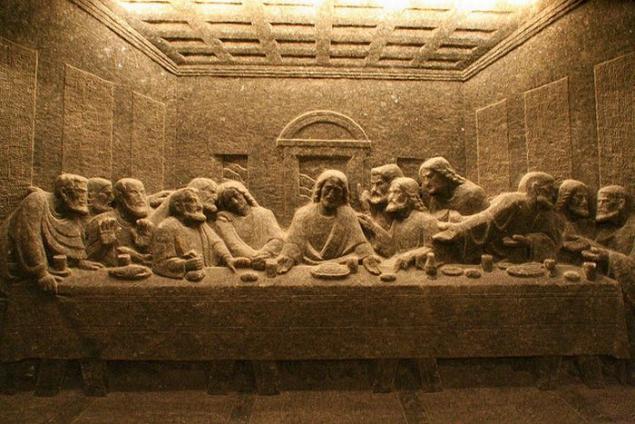 Incredibly, even chandeliers in the cathedral made of salt. They are not simply hewed and gathered together, the process was much more complicated. After removing the salt is first dissolved and then reconstituted with impurities are chosen so that in the end it turned consistency similar to glass. Chandeliers look like that expect to see visitors who are accustomed to the salt looks like they have in the salt shaker, and I believe that the rest of the cave will also meet their expectations. However, the color of the rock salt in nature - gray, it may be different shades only, and is similar to granite.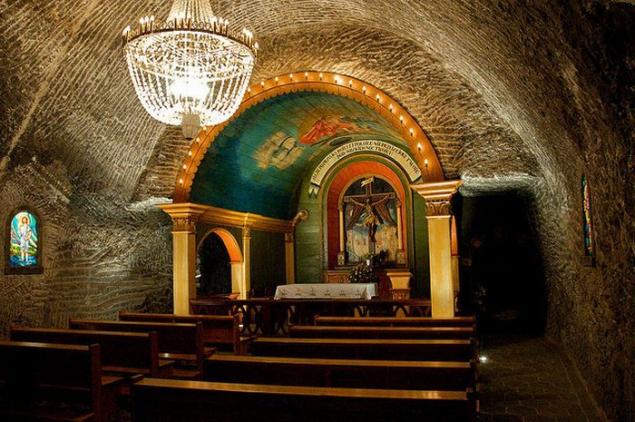 Yet this does not stop more than a million visitors (mostly from Poland and its Eastern European neighbors), who come to, among other things, see how the salt was mined previously.