In the Arabian Sea, off the coast of Pakistan was found 12-meter whale shark. This kind of shark, the largest fish on earth, it is absolutely safe for humans, because It feeds exclusively on plankton. Whale shark fishery is officially banned, so dead giant eagerly bought local fish dealer.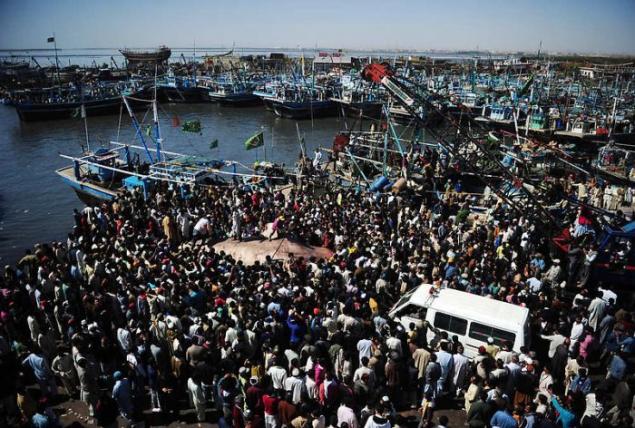 1. Mehmood Khan, the owner of the fishing Charan told reporters that die whale shark spotted in the sea ten days ago, at a distance of 150 km from the fishery. On Tuesday, a giant shark people Mehmood Khan has found dead in shallow waters off the coast of Gadani in Balochistan.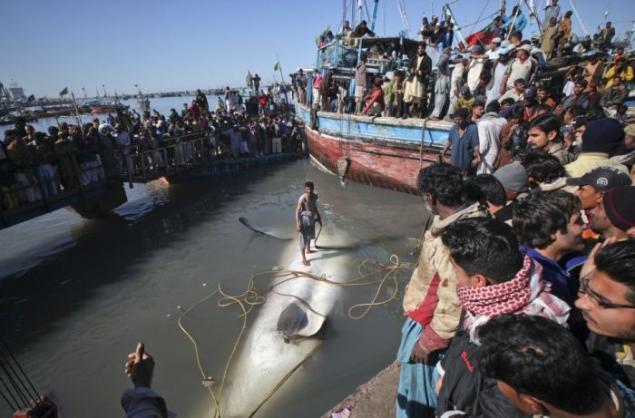 2. Dimensions giant consisted of 40 feet (over 12 meters) in length, 6 feet (1, 8 meters) in width. To raise this huge hulk first drove two cranes, but their was not enough, so we had to use a few more.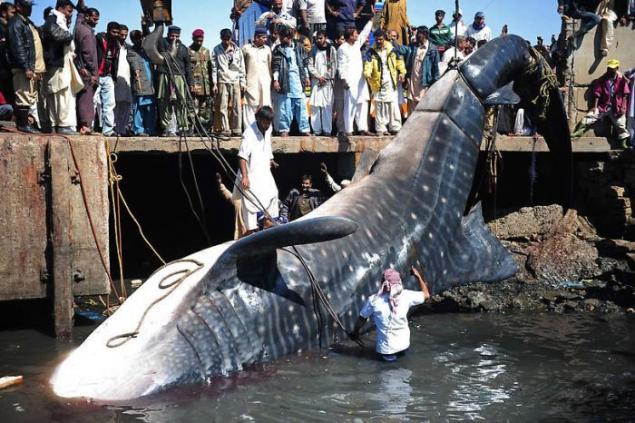 3. Despite the fact that in recent years this is not the only case of such a "catch" on the wharf was a big crowd. According to marine biologist Moazama Khan for the past seven years, about three dozen dead whale sharks have been found off the coast of Pakistan.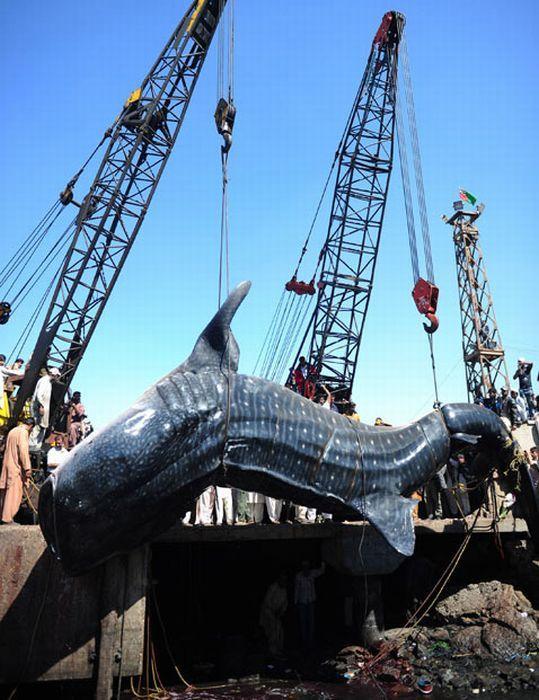 4. The operation to lift the 7-ton shark took 4 hours.