Bare backs of athletes flashed in the frame is not too often. For example, in football, it can only occur at the end of the match. Swimmers with this simpler, but the back is mainly hidden under water.
The most prominent are back who enters the ring in boxing or other sports where the torso is exposed.
Englishman David Beckham, who plays football for the "Los Angeles Galaxy».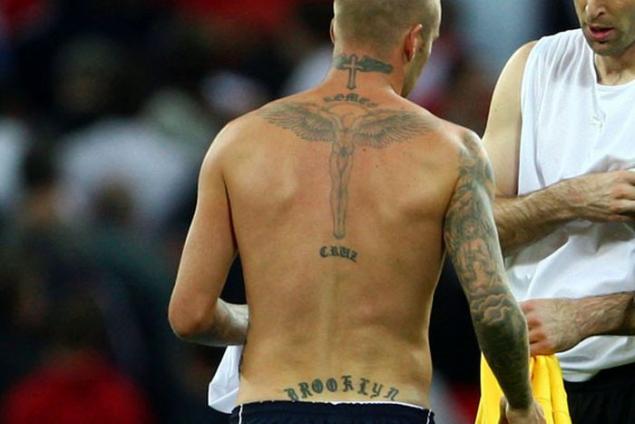 Danish footballer Daniel Agger from the English "Liverpool" - one of the biggest fans of the tattoo.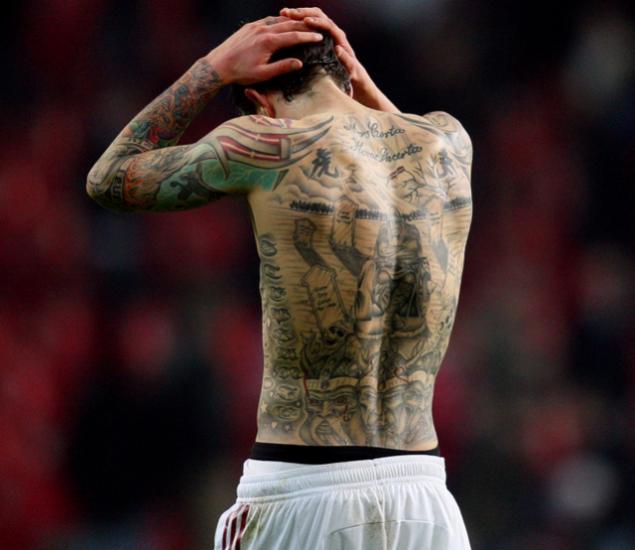 Aaron Hernandez - also a football player, but he plays football under the banner of "New England Patriots».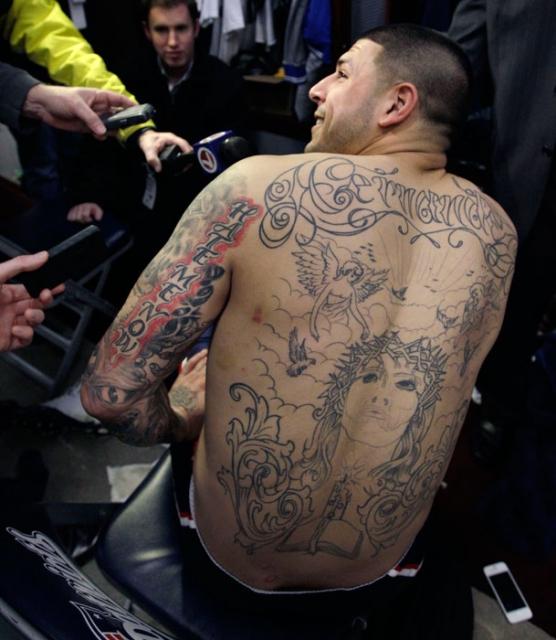 Professional fighter and member of MMA - American Anthony Smith.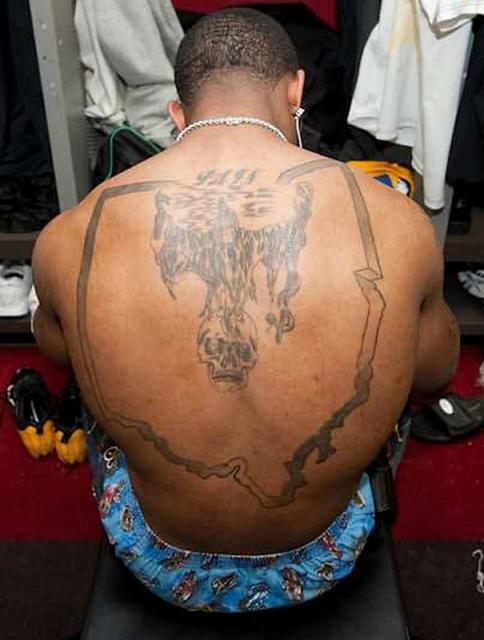 Canadian hockey player Brendan Witt.