In Norway and Switzerland twice a year are brave extreme competition.
The idea was born 43-year-old Paul Fortune, Germany, in 2008.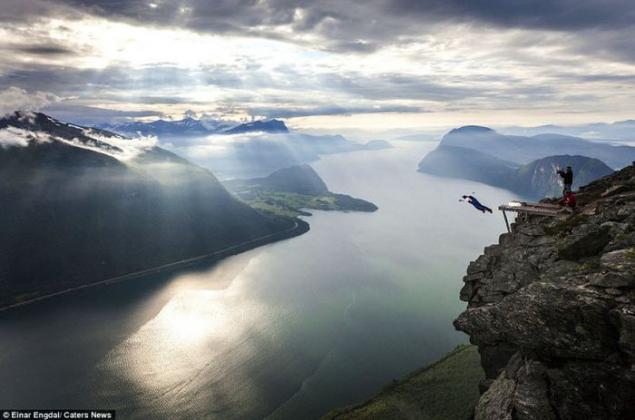 Athletes break from platform height of 1, 300 meters to the bottom. Competition rules are simple, but the error may be smertelnoy.Sorevnovanie consists of many rounds, but eventually the winner - the fastest glider to reach the agreed point at the base of the cliff. As a prize for daring flight - the title of "the fastest man flying in the world».