elektraua writes:
Life has given Troieschyna
Yes, long invented name. Were today Vasya Troyeschina. We have thrown on the roof of the house on the street Tsvetaeva. It was rebuilt several similar prettiest houses in which I have ever been on a hot summer day. Daytime pictures in a place not of any interest to me, made today will show a frosty evening.
10 photos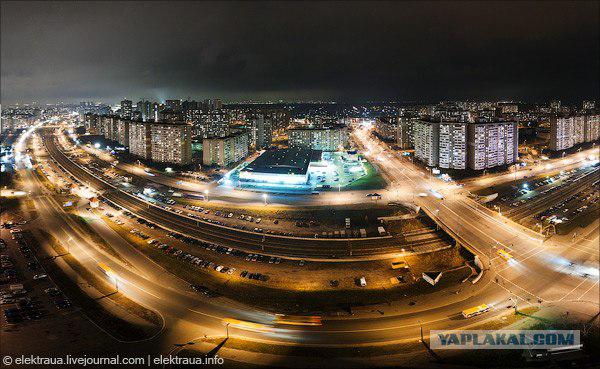 1. Beautifully shining car traffic by Honore de Balzac.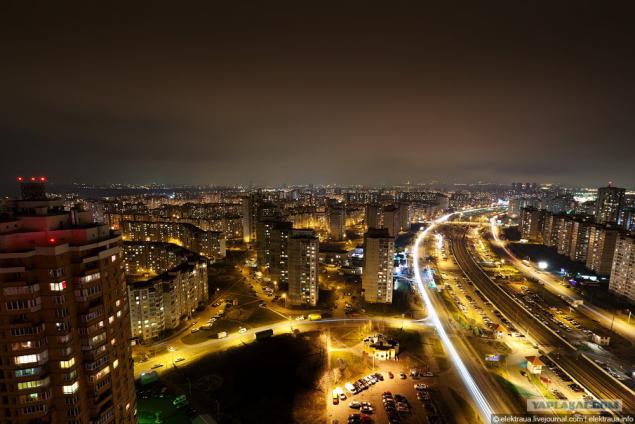 2. To take an evening city to me as an amateur photographer most interested in sleeping areas. They are always a lot of light, houses and Gopnik.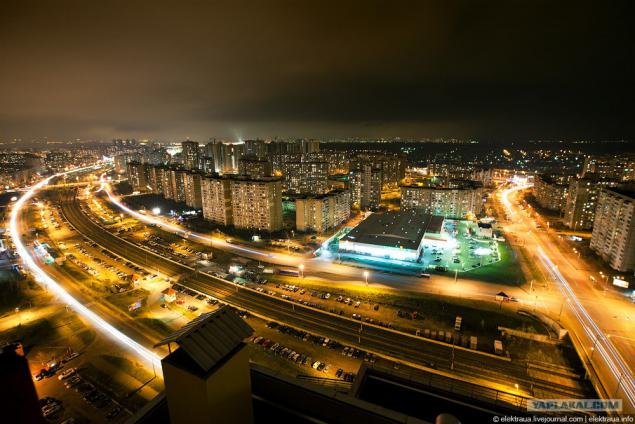 3. The intersection of Honore de Balzac and Marina Tsvetaeva. By the way)) I once worked as an administrator in a computer club at Marina Tsvetaeva. Visitors and owner of the club belonged to the group of species of mammals inadequate, creating a lot of inconvenience in communication between me, a normal person and them. Boss always thought that the salary I received a week ago, and even blasphemy say, so often ask for money. I then had to cram standard syllables of a poor cattle-vocabulary such as "tell Sysh cho", "honeydew Court lad", "Cho?" To navigate in the mood and wishes of local Pasanen. Everything, everything, keep quiet)) Talking hurt.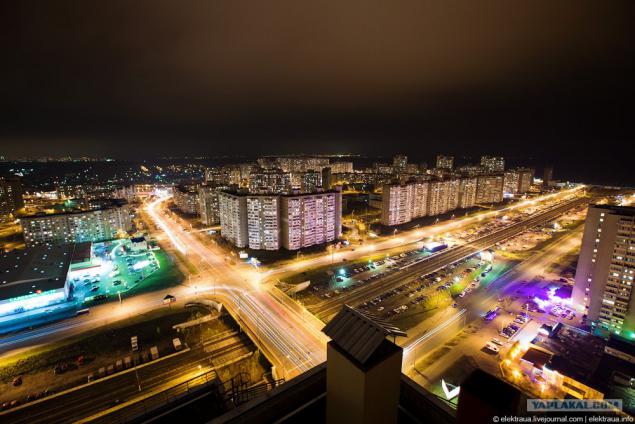 4.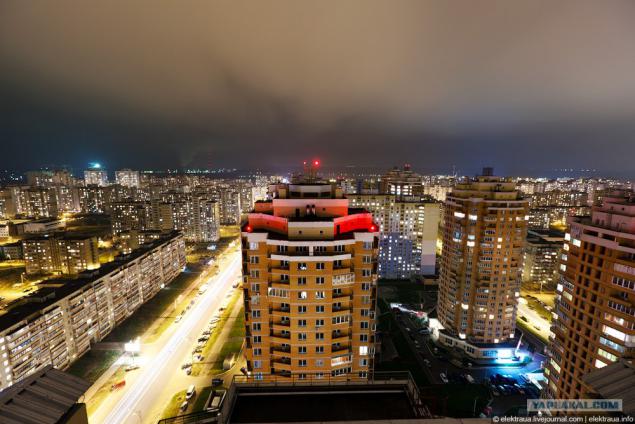 5.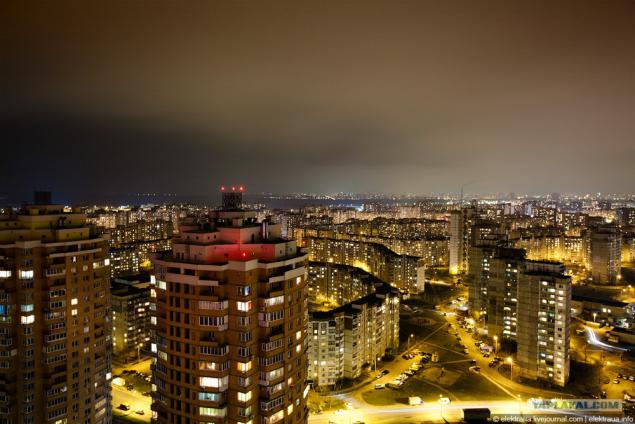 6. I look at this picture and see ... nepahannoe field as the roof ... All vzhizni not get there. It is necessary to move to the next, and voila, the focus, it looks already differently.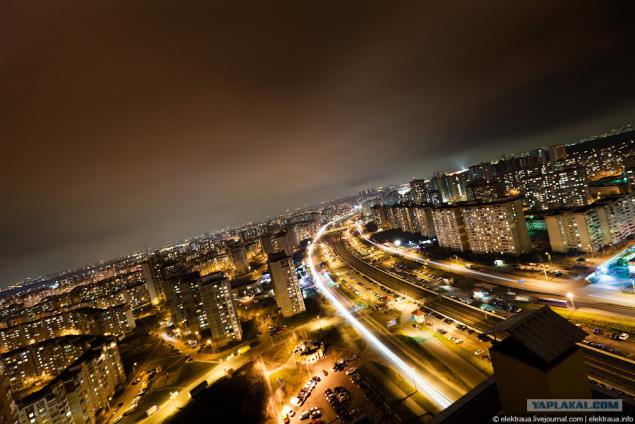 7.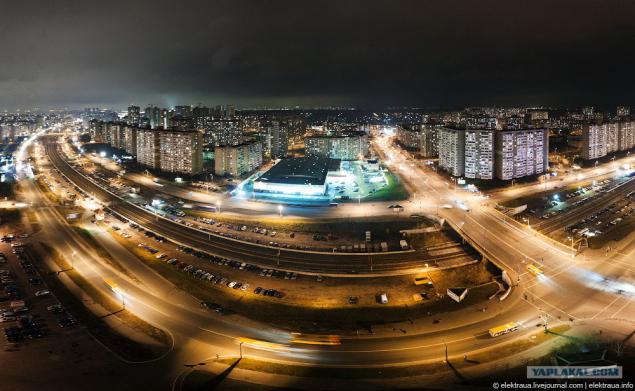 8.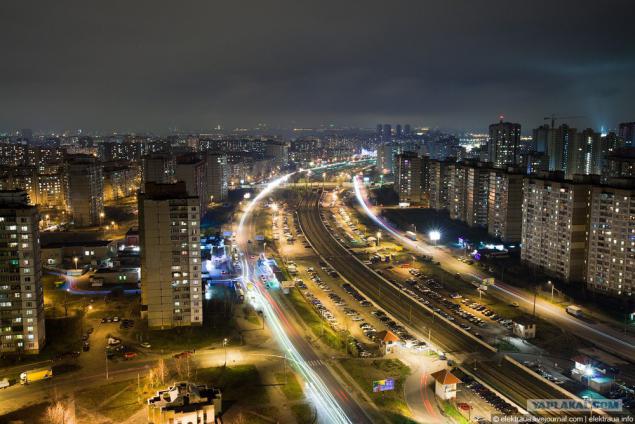 9.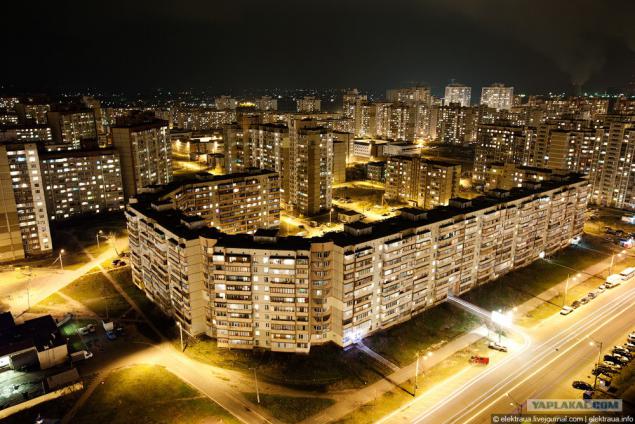 10. This month, I have something very relaxed, very few posts, almost no pictures. I promise to be corrected in the next few days show the night downtown, and while here, the shopping center "Chest" on the Left Bank.
Dobavleno1 in [mergetime] 1290974996 [/ mergetime]
Truncated ...
I myself said - Go Troieschyna ... These we have a saying. Troyeshchyna - the farthest district of Kiev.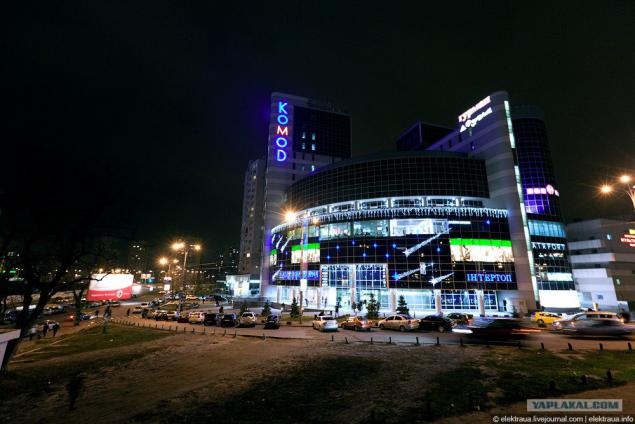 Source: