La Boca district, Buenos-Aires, Argentina.
This La Boca - the brightest and most colorful district of Buenos Aires, and maybe all of South America! Users create a mood, painting their houses in bright colors, eventually entire neighborhoods become tourist attractions.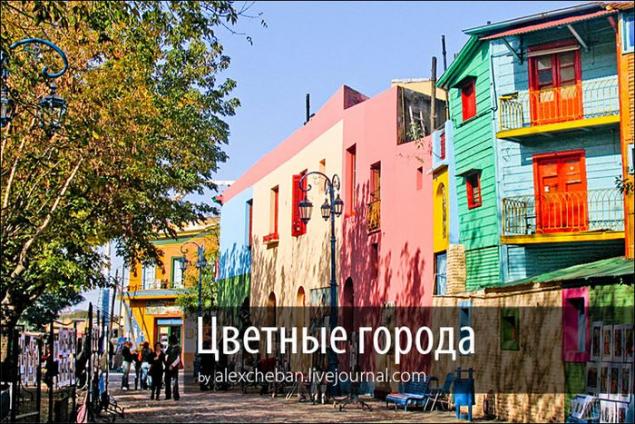 1. Buenos Aires, Argentina.
The area where the district of La Boca, it was the place where Pedro de Mendoza laid the city of Buenos Aires in 1536. In La Boca was the first port of Buenos Aires, in 1895 the area became the second largest in the capital.