MOSCOW, February 22. The State Duma adopted on Tuesday a first reading a government bill that recognizes the beer and alcohol products throughout the country introduces a ban on night alcohol sales.
According to ITAR-TASS, the bill is assigned the term "beer" as alcoholic beverages (up to now it was not considered as such), produced from malt, hops and yeast, with an ethyl alcohol content of 0, 5% of the finished product. In addition, alcoholic beverages classified and "drinks which are produced on the basis of beer" with an ethyl alcohol content of up to 7%.
"In order to reduce alcohol consumption and prevention of alcoholism" prohibits the sale of alcoholic beverages between 23:00 and 08:00 local time. At the same time the draft law the regions have the right to impose additional restrictions of time and places of the sale of such products.
The sale of alcoholic beverages (from now on - and beer) in the stalls, kiosks, stalls and other places, "not adjusted for the sale of such products».
The bill also prohibits the retail sale of alcoholic beverages and beer strength of more than 5% "in public places of citizens and the locations of the sources of increased danger", including railway stations and airports.
The draft law tightened the requirements for retail sales of alcoholic beverages, including low-alcohol. It prohibits all forms of public transport, urban and suburban, as well as areas adjacent to the children's, educational and medical institutions, "cultural organizations (excluding public catering) facilities and sports».
Organizations and individual entrepreneurs who do not have static storage and commercial premises and check-out equipment, will be prohibited retail sale of beer and manufactured on the basis thereof beverages fortress over 5%.
For the prevention of alcohol abuse among young people proposed the draft law to introduce mandatory labeling of low-alcohol products with an alcohol content greater than 7% and limit the volume of consumer packaging. This, according to developers the bill will reduce the single dose of its consumption, will increase the production cost per unit of such products, and will be an additional limitation to the buyer.
Serious changes will occur in the production of ethyl alcohol and alcoholic beverages. According to the draft law, the production capacity of enterprises will be determined by the Government. At the same time it will be possible to control the issuance of excise stamps. Last year, the budget losses from washing and perekleivanie excise stamps for other products amounted to about 20 billion rubles.
rosbalt.ru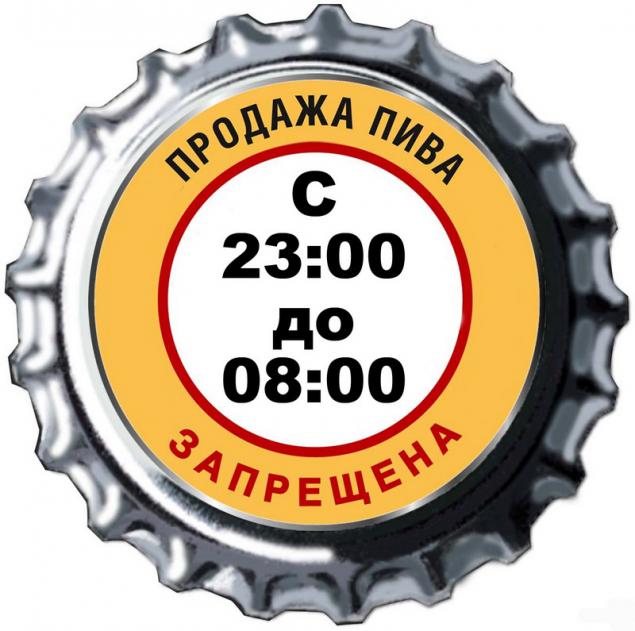 Source: