(19 ph will) I am sure that just need a section on the portal about diy because:
Barmaley did dryapalku
Someone was repairing the kitchen seven years ago
Someone painted the toilet in babochkovy color ...
Someone nightmare ceiling Basin characters
Someone was repairing complex electronic equipment
In my previous Ochumelov photo report I'm jiving on the tin - do "Berth for Dummies»
Once I went to a booze ...
01. This time the problem is put more application - try out of scrap materials to make the house - tsarapalku for the cat, who, with his sharp claws began badly spoil the wall. Scratchy was made long ago, but it turned out a little.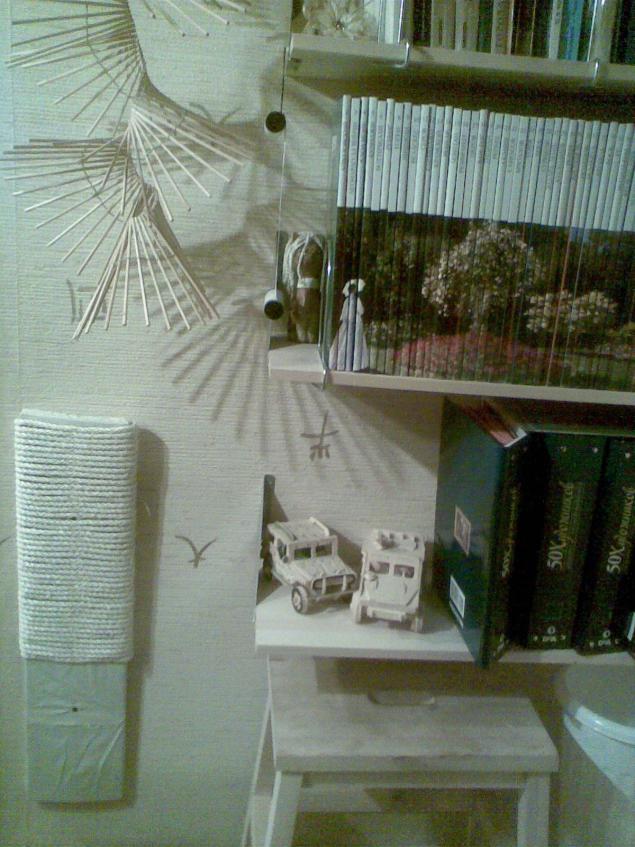 02. Poskolkau cat British-Blood, a hefty, the little house he does not roll. A large, that are sold in petshopah, we did not like and the price, and the material from which made the stinking solid-synthetics.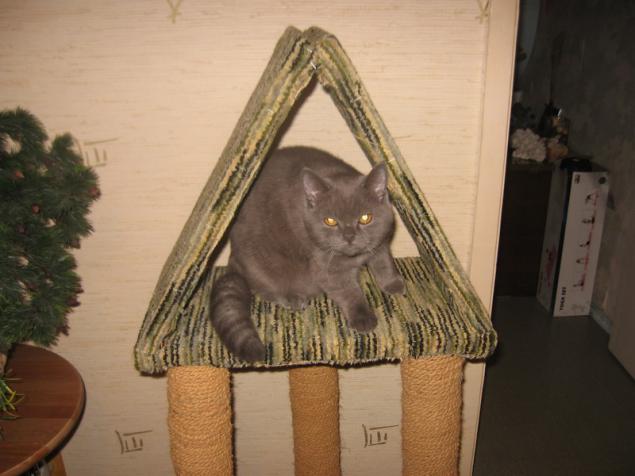 03. Therefore, from the bowels of the garage was extracted old Indian pure wool carpet (1972 year of purchase), on the outskirts of the groves were sawed pine block of wood 3 60-70 centimeters in height, and a neighbor, a producer of furniture, kitchen scraps were taken countertops and MDF.
Remarochka - why the three block of wood? Nickname obliges all life is connected with the triangulation. Well, then, let us remember geometry - how many points define a plane?
Budget 6 skeins sezalevoy 15-meter decorative rope for 89 rubles each and wood screws, 15 pieces of 54 mm and 10 pieces. 65 mm to 17 rubles in the sum.
Tools-screwdriver, jig saw, drills, furniture gun, scissors, stationery knife.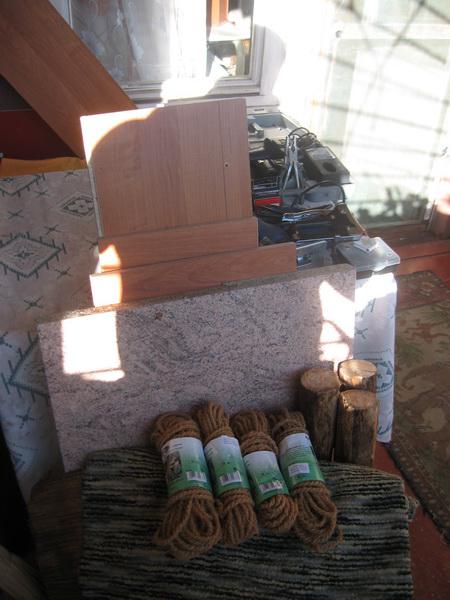 04. First of all horseradish pretends to nose design project that you need to cut swathes by hand and furniture stapler columns, each took 2 skeins of rope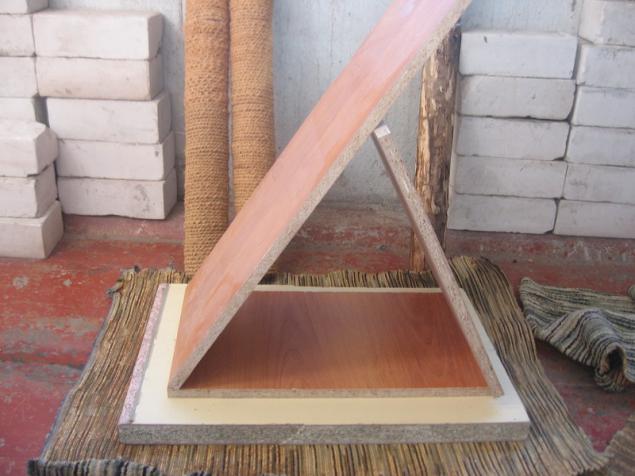 05. Well, cut the jigsaw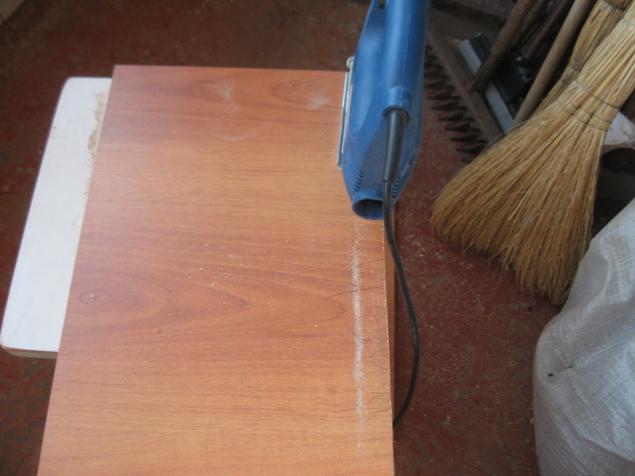 06. Excess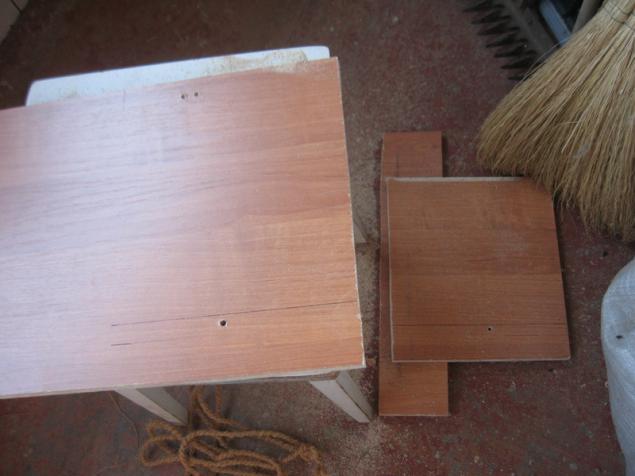 07. Bond, like not distorted anything.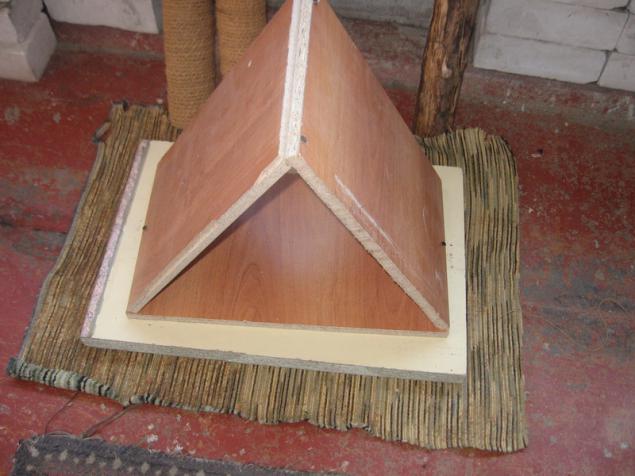 08. In so probably it will look in the collection. The wife had called at once: - "Hut on Chicken Legs some."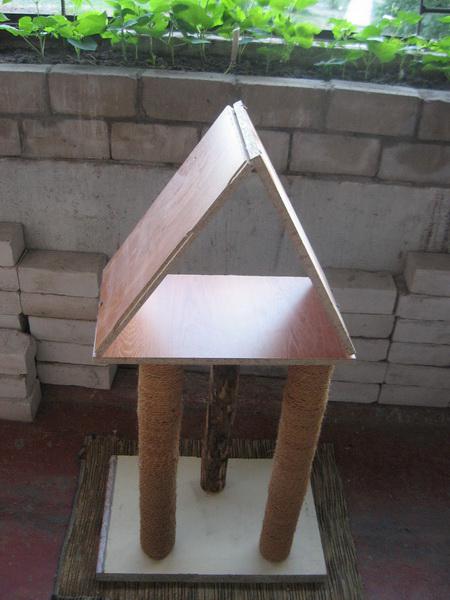 09. We cut the carpet to size pieces and dry them my-cutting pieces of carpet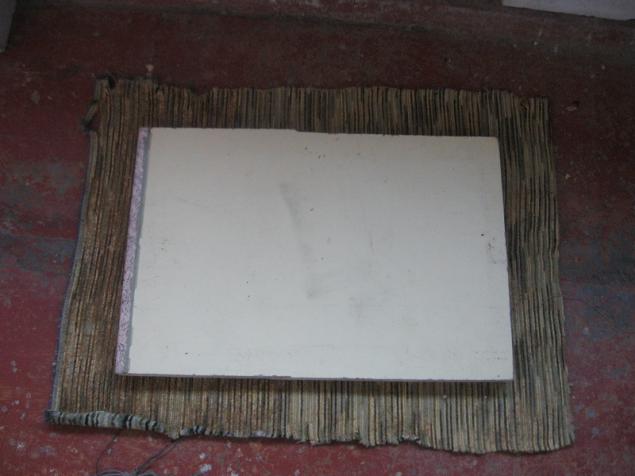 10. stapler fasten Palace. Piece countertops used in the base, massive and heavy. Schaub is not overturned.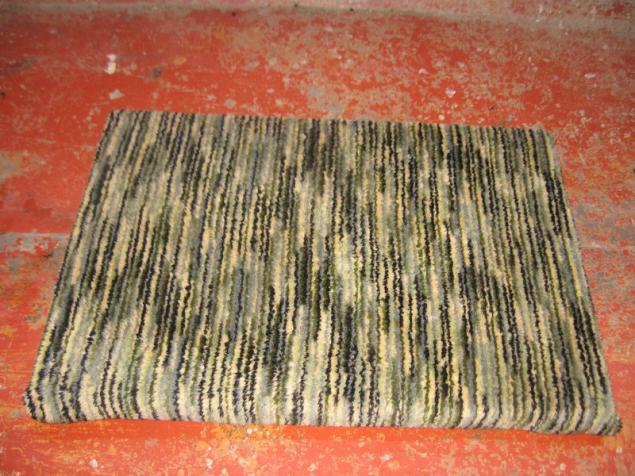 11. The blanks before assembly.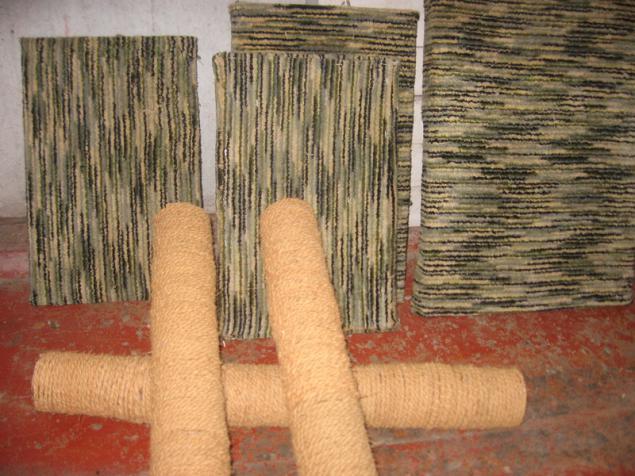 12. Prishurupivaem base and the upper platform (bottom - three self-tapping screws on the top and one through)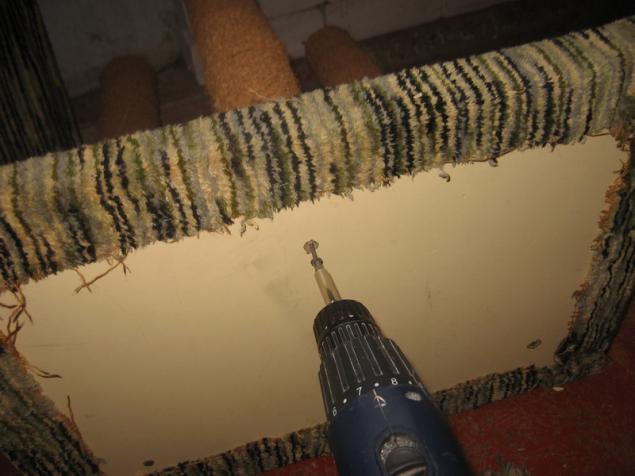 13. The top-two self-tapping screws through.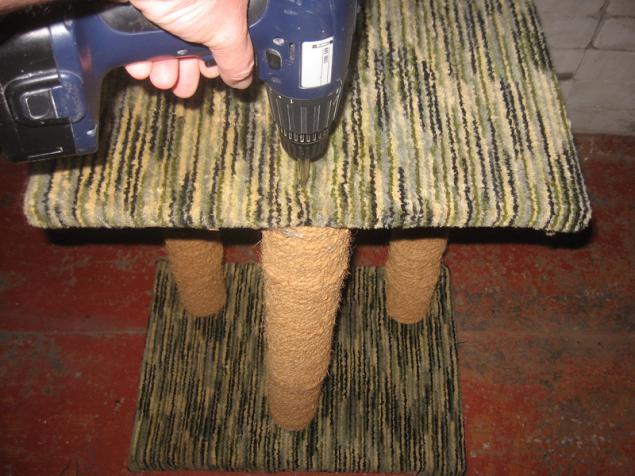 14. Well and attach with screws roof.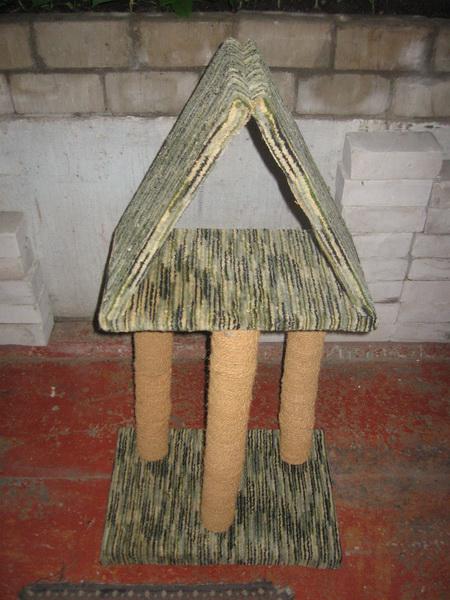 15. First meeting (all the characters they see on the wall?)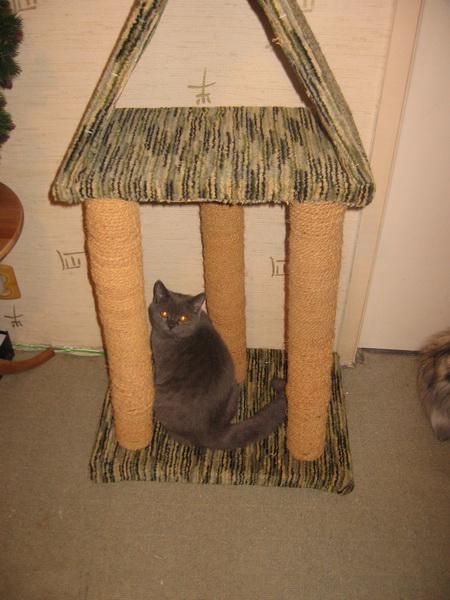 16. Animals amicably sniff device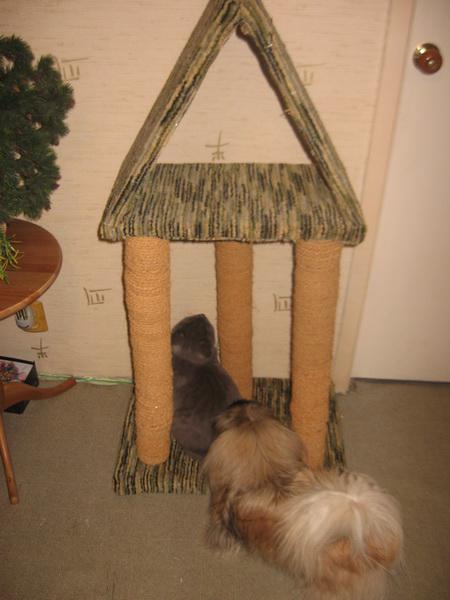 17. At the house already has its own caretaker Baska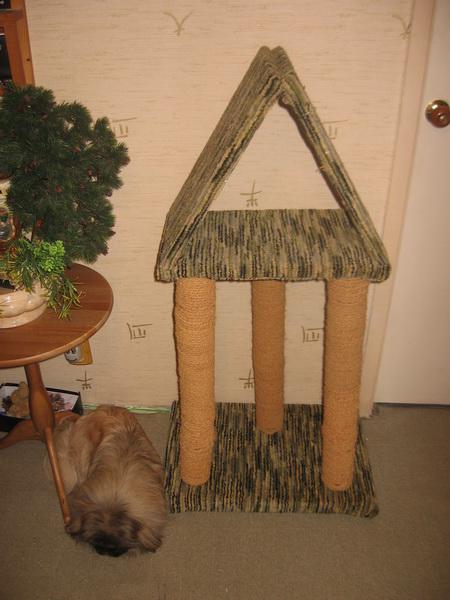 18. Well kote approved (they call Stefan)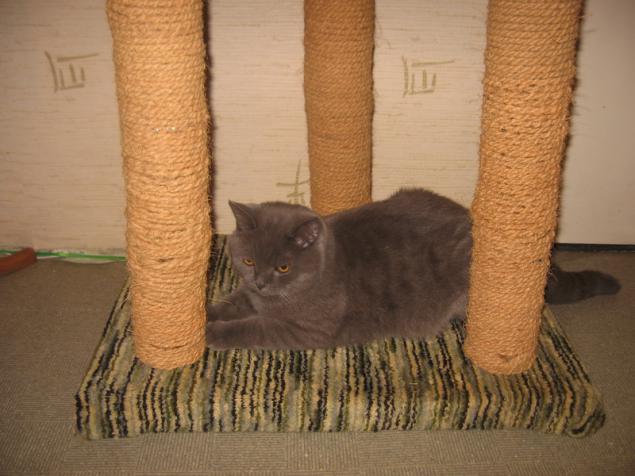 19. We modernize the upper platform, erecting of residues sezalevoy rope bow. We must somehow encourage zalezalovo up.
Passes the baton dlyakotedomikostroitelya bomzhik as recently having joined the ranks of the PL-kotovodov kotofobu. That is what a portal does to people!
All sneaker catch, questions and listen to criticism. Smile!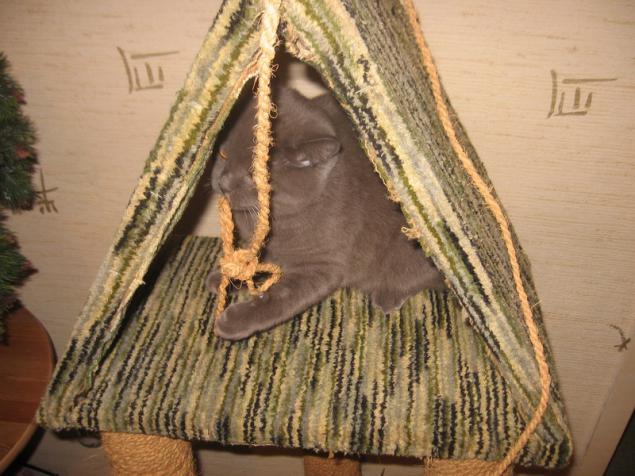 Source: