Recently, on Yap there are many ala the "I repaired everything" from the series "crazy hands cap" ... Well, here's a prime example - How to Repair the ignition ...
... And God knows what they will fast on these Ochumelov chumuchechii handle ... but you can easily imagine:
How to Repair a pencil
Ochumelov Saturday ended, and all hands are itching What else would fix it?
I broke my pencil.
It would be easy to go, order a new one from the Chinese for ### rubles, and not to suffer.
But we are with you are not looking for easy ways, right?
It made just straight from the hot shop skillful hands
You will need some resources, tools, two curves hand and a bottle of cheap beer to fill it with a photo of the second post.
1. That he pencil. Maybe someone of you is going too ... I was very disappointed that ... when I was told that the repair will cost 11 Casar and spare parts to wait four months, and I'd love to paint
a >

(15 images)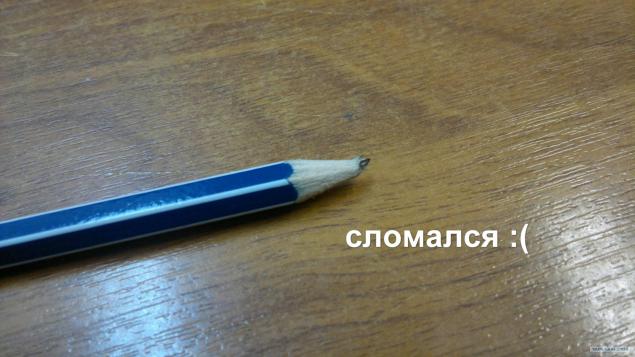 2. What is the beer that we only need for this photo.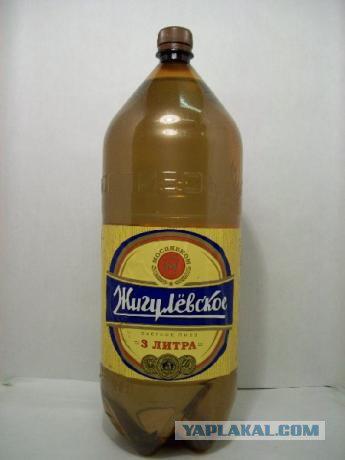 3. To repair acuity napisnika pencil we need a device called a "pencil sharpener". You can buy on eBay or at the local mall office supplies, but if you buy from us, it turns out very expensive.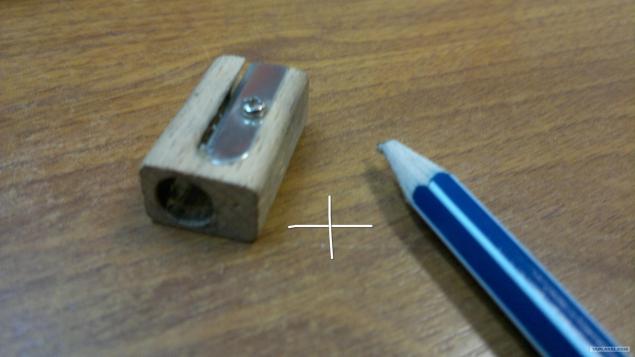 4. sharpener there is a detailed manual, which I will not spread here, so move on to the case. In sharpener has a hole in which to insert a pencil povrezhdёnnmy end. Do not be confused! It looks like this, but someone can get better: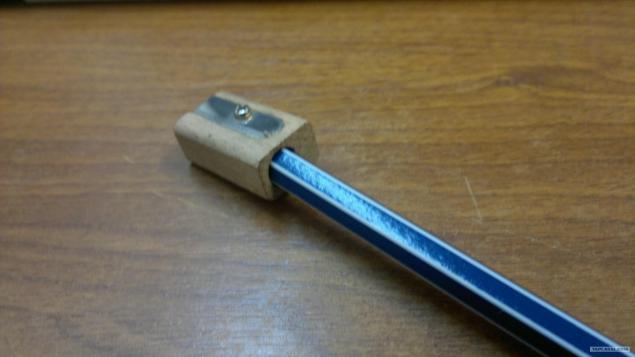 5. I do not know what is the principle of action, but the instructions were told to rotate the pencil to the right side. Do not overdo it - 70 rpm is sufficient. For convenience, the sharpener can huynut softwood perpendicular to the floor, grabbed a pencil and run around.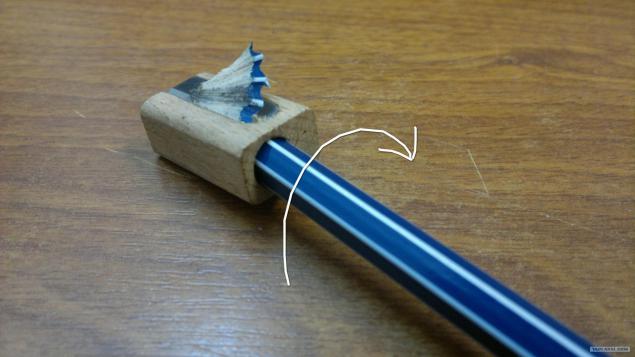 6. READY! Pencil as good as new! + Bonus - ahuennaya snowflake on a Christmas tree. Sharpeners can be good to sell or keep for a rainy day.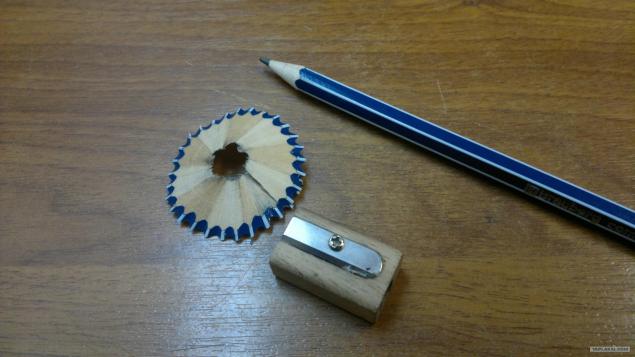 7. But then I thought, since I nihuёvo confuse this repair, I can go on and on. Tyuninh pencil can also be done by yourself. The first thing we need to dismantle erasers.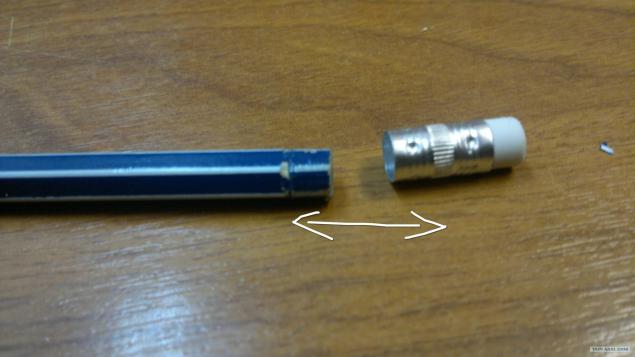 8. We reach sharpener and contrary to the instructions (dangerous!) Change the polarity of a pencil and puts its blunt end into the hole sharpeners. We make about 100 rotational movement to the right (not the left ... here in this place of many problems). And ...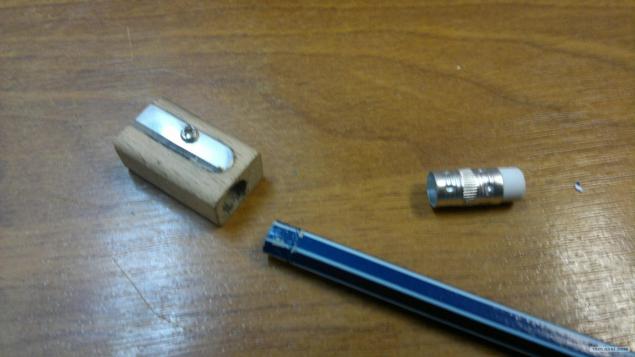 9. Get the most niibatelsky edged pencil! You can add a strip of duct tape, but without Nyo looks charged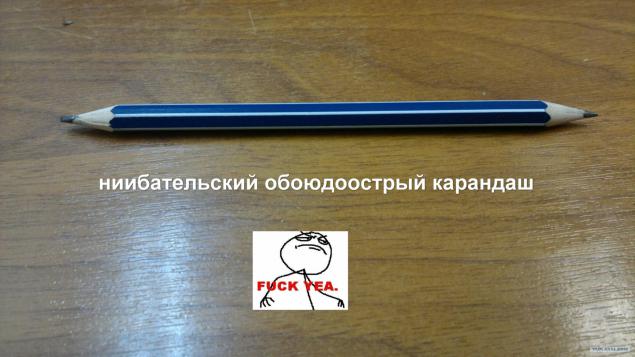 10. But there are feil and in worse ... what if the pencil lost structural integrity and broken in the middle ????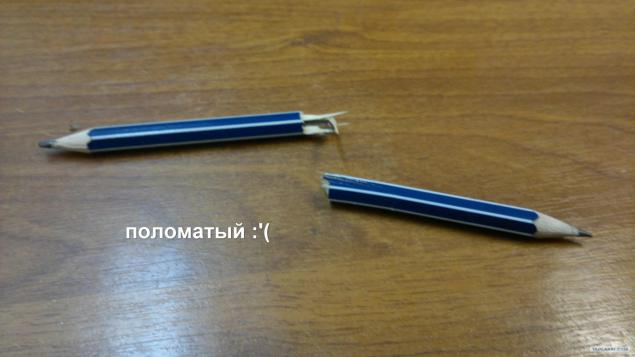 11. The garbage issue ... we need to repair ~ 8 m tape. Looks charged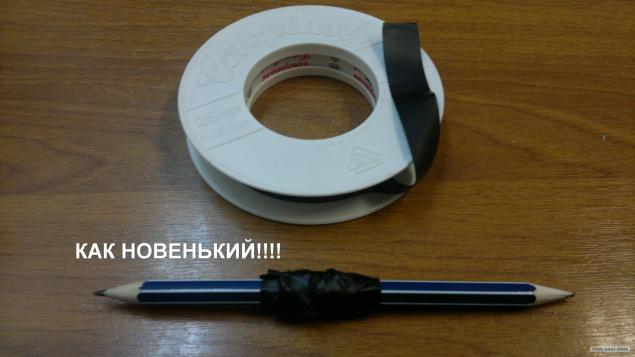 12 or piece of clay (preferably the same color as the pencil)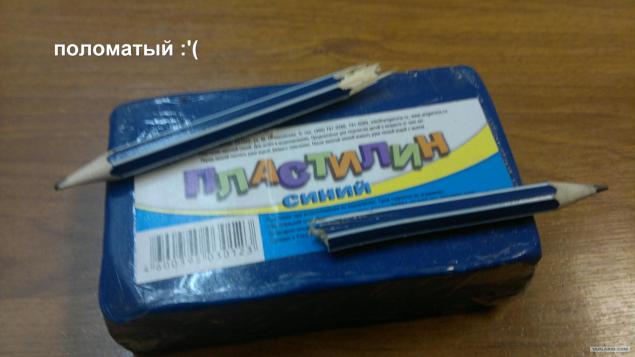 13. Done. Looks charged ... for ergonomics can be shaped palm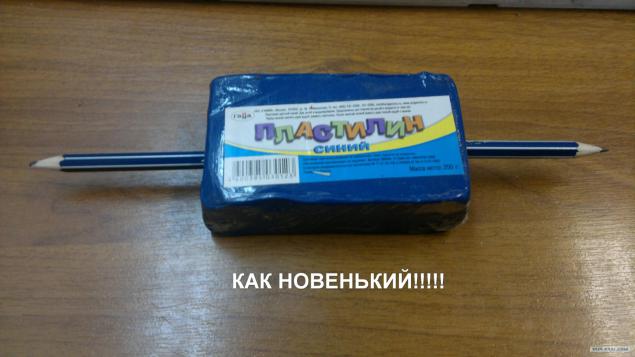 14. Who is still the era of space technologies, so that tyuninhe always possible to apply the appropriate materials. You will need a piece of carbon cloth and plenty of epoxy.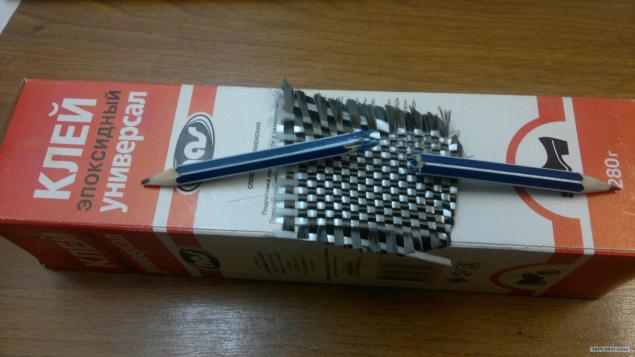 15. Enough of this garbage post

All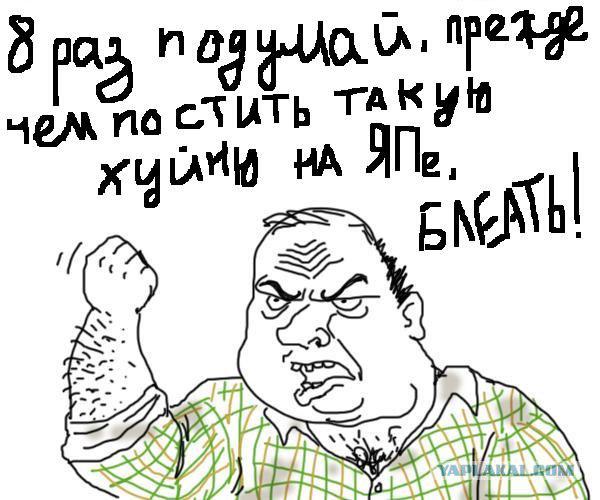 Source: