The world's first bubblegum 164 went on sale a year ago. Production of pieces of gum established entrepreneur John Curtis. However, despite the uniqueness of its product, the case of a businessman walking is not too successful. Unsightly appearance and poor sanitation product deterred most of the buyers. Errors predecessor left out Thomas Adams, who in 1869 made his own version of the rubber gum. New from Adams liking Americans, and in 1870 it sold about 100 000 pieces of gum.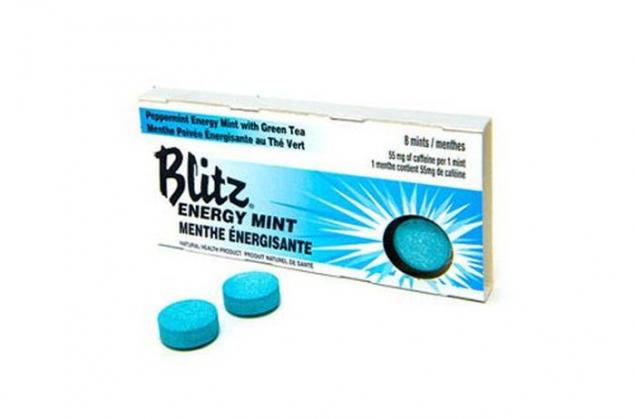 Today, chewing gum has become one of the most widespread food products in the world. In America alone to buy it spent more than $ 2 billion a year. The number of chewing gum manufacturers in the world, tens, and the number of produced species and flavors - hundreds of whom Forbes magazine has selected 10 unusual gum worthy to try them.
Energy gum
Price: £ 1 95
Energy, immediately after his appearance which came with coffee in the fight for the title of chief invigorating drink recently were themselves forced to make room. In their place came the world's first energy chewing gum, causing a burst of energy and increases the efficiency of the organism in 10 minutes after chewing. One pad Blitz Energy Gum contains 55 mg of caffeine, which is uniformly across the gum surface and inside it. In addition, the chewing gum is rich in B vitamins and taurine. Blitz Energy Gum is produced with taste of cinnamon and mint. Chew it every time after meals to freshen breath, the manufacturer does not recommend: the consumption limit is 2-4 pads per day, chew are best with an interval of 3-4 hours.
Natural cedar gum
Price: 39 rubles
Small pieces of resin, discovered by archaeologists on excavations of ancient settlements, helped to establish the habit of chewing gum was born at the dawn of civilization. The ancient Greeks chewed mastic, and the North American Indians - the resin of coniferous trees. No exception and our ancestors. In Siberia since ancient times as a gum resin used cedar, which you can try today.
Chewing gum with tender name and repellent type plates in black is an environmentally friendly product. "Siberian smolushka" does not contain any preservatives, flavorings, sweeteners and dyes, and consists only of natural resin of Siberian larch. In addition to hygienic oral care, "Smolushka" and has bactericidal effect: it is recommended to chew for toothache, stomatitis and even angina.
Acute gum flavored with wasabi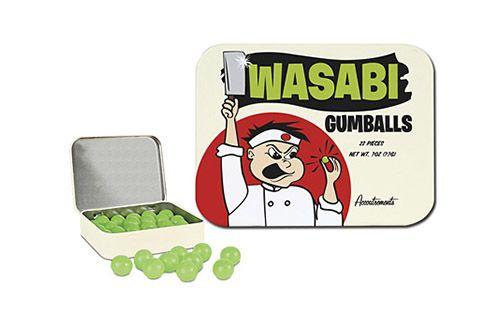 Price: 350 rubles
Wasabi - one of the most popular seasonings in Japan, which is prepared from the roots of horseradish. Spicy wasabi is traditionally served with sushi and noodle dishes, but never eat by himself. But recently chewed. A few years ago there was a sale of chewing gum Wasabi Gumballs - full analogue of the Japanese flavor seasonings. Unusual for gum ingredient is selected by chance. The fact is that wasabi has antibacterial properties, thus preventing the development of caries. Just one bright green gum ball carries powerful "charge" a sharp taste, which throws into a fever. Those who had a chance to chew Wasabi Gumballs, admitted that they experienced is not the most pleasant experience. In addition, chewing gum Wasabi Gumballs has managed to get into one of the American anti-rating, ranking fifth in the list of the most stupid Christmas gifts.
Dental gum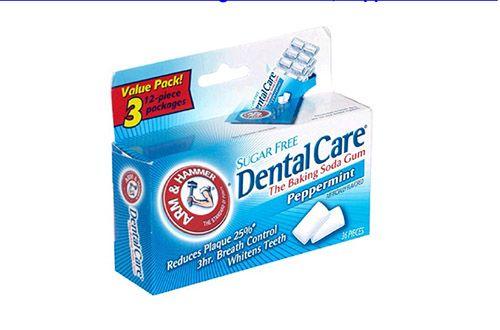 Price: 500 rubles
Whiten teeth, and dilute to 25% tartar is now possible by means of two pads gum per day. We are talking about bubble-gum Arm & Hammer Dental Care, recommended by dentists USA. Professional chewing gum contains sugar. His role does the sweetener xylitol, which effectively combats tooth decay, as well as to reduce the number of calories in chewing gum. The main ingredient in bleach Arm & Hammer Dental Care is baking soda.
In clinical studies it was shown that only a month of regular use of dental gum manages to lighten your teeth several shades. For fresh breath corresponds to zinc, which effectively combats the unpleasant odor. Dental gum comes with mint flavor and is sold at a low price, so you can save on a trip to the dentist.
Gum flavored foie gras