Tour savage along the route Moore - Sudogda - Vladimir - Bogolyubovo - Suzdal. The total mileage of 750 km from Arzamas.
Arzamas leave the morning at 8 o'clock. I got to Murom (170 km) per hour 3. The last time stay in Murom lohanulsya not looked a monument to Ilya Muromets. Catch.
At the same time he bathed in Oka. Oh well! Very strong current.
32 photos will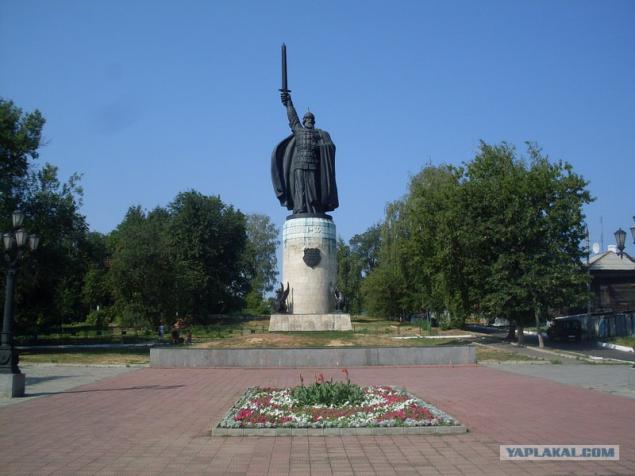 Photo 2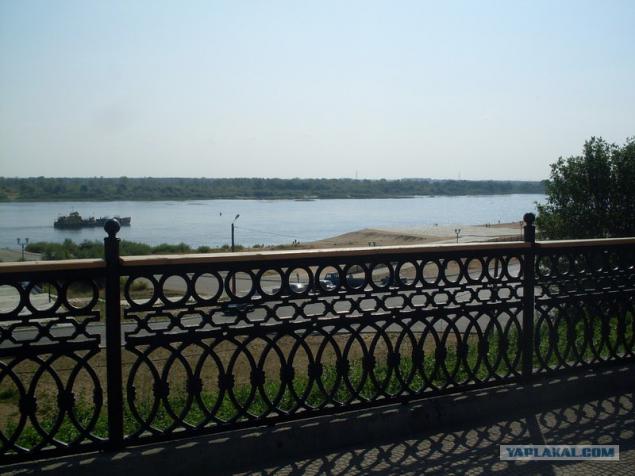 Photo 3
bird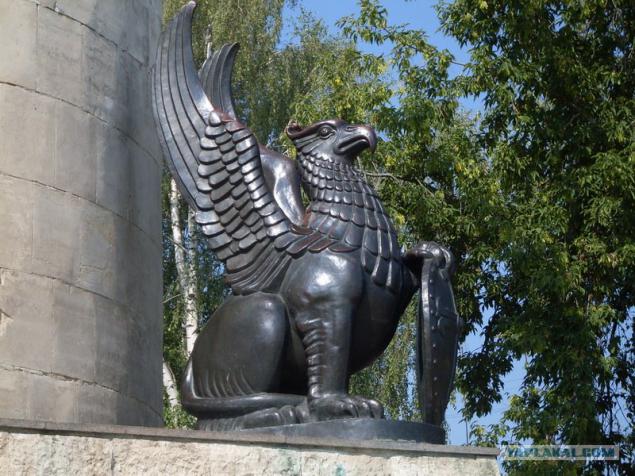 Photo 3
R. Oka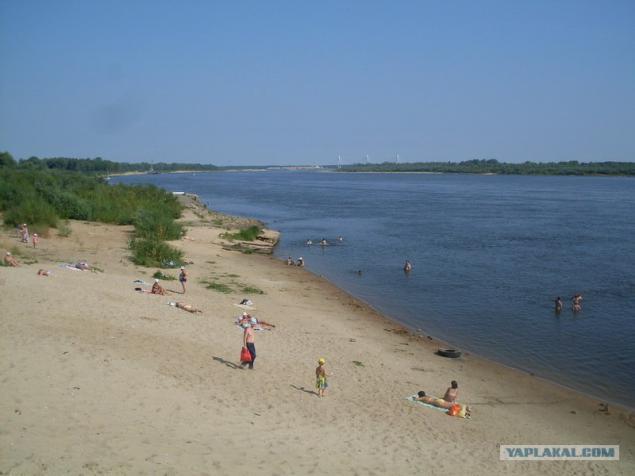 At 12 o'clock I marched towards the city of Vladimir (120 km from Murom), on the road going to visit Sudogda, pos. Muromtsevo. There's some sort of a manor Khrapovitsky (18th century), built in the medieval style.
Photo 5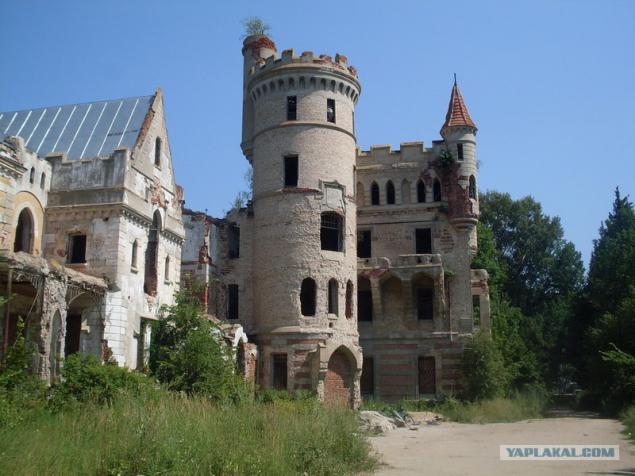 Photo 6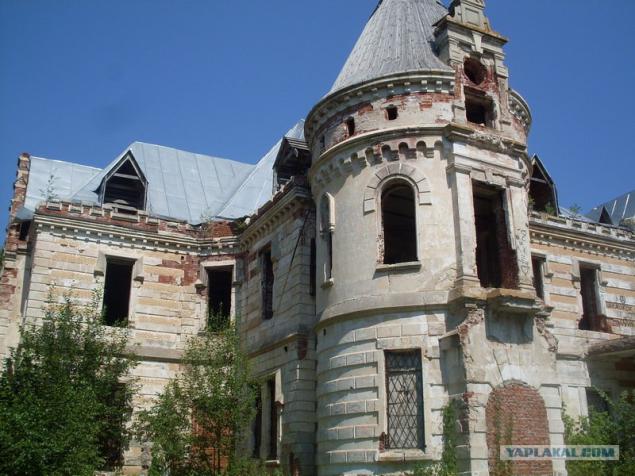 Photo 7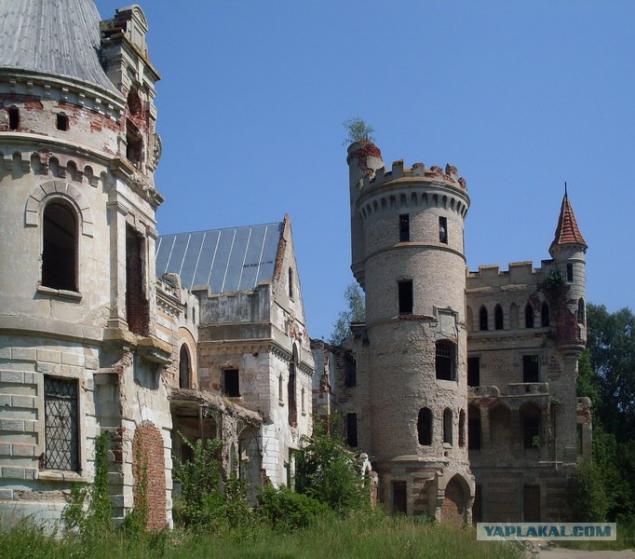 Photo 9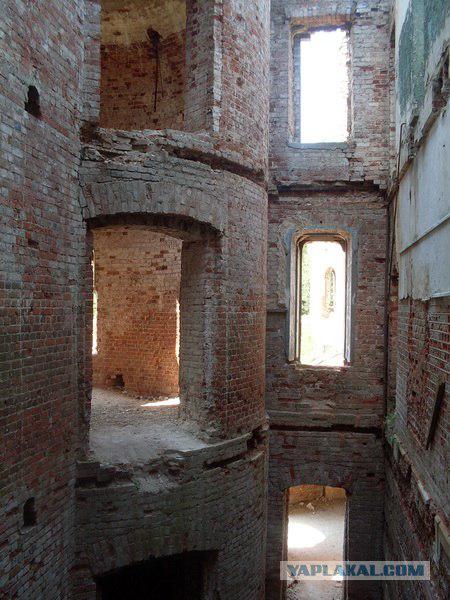 Photo 10
Manor Khrapovitsky. Well, cool guy was seen that otgrohal afford such a lock.
By the way this duty attractions boys 12-15 years and offer guide services. Very smiled. Negotiable. I arranged 100 p. And so, says the fat cats in jeeps and 500 p. and 1000 p. give.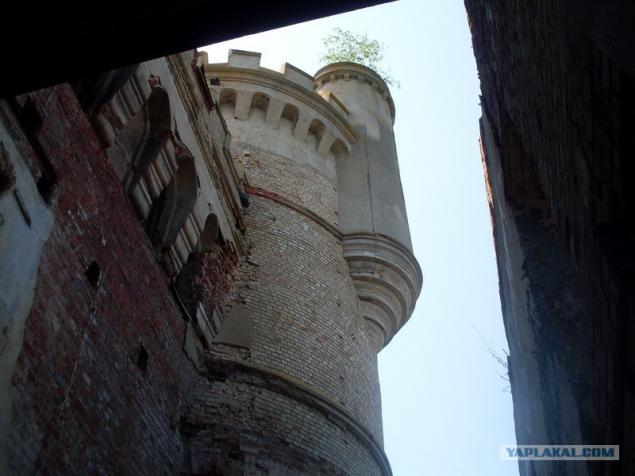 Photo 11
Vladimir (40 km from the house) Approaching from the Murom kind of funky. Landscape with many cathedrals. Beauty word. I wanted to shoot, but the stop was a bastard, t. * To. super road, went 120-130.
Having entered the city, I got lost. Maps of the city I did not have, so I had planned to get to places using the language. A visit to the city plan was this: the Golden Gate, the Assumption Cathedral.
Photo 12
Golden Gate. Repair machines spoil Vidocq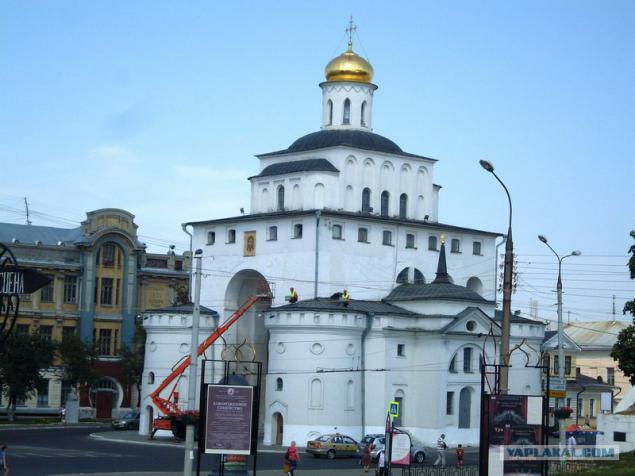 Photo 13
Demetrius Cathedral. Completely white stone. Inside, everything is white.
Photo 14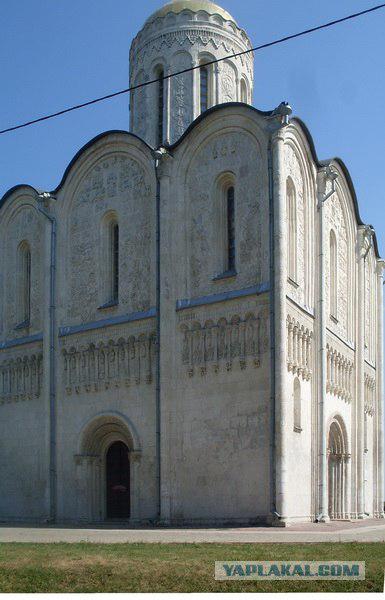 Photo 15
Assumption Cathedral in the background.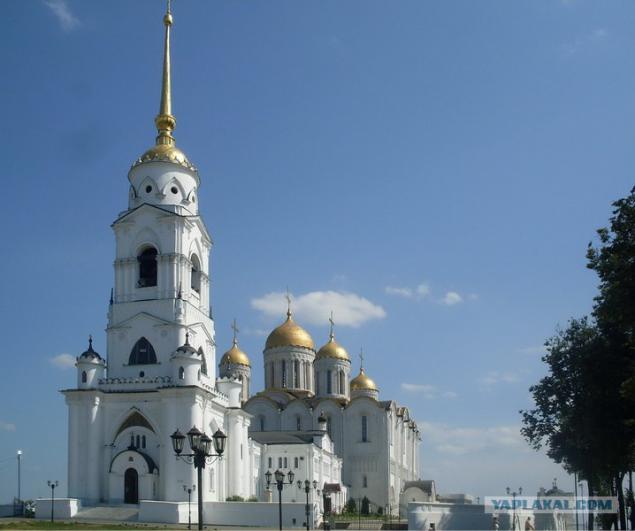 Photo 16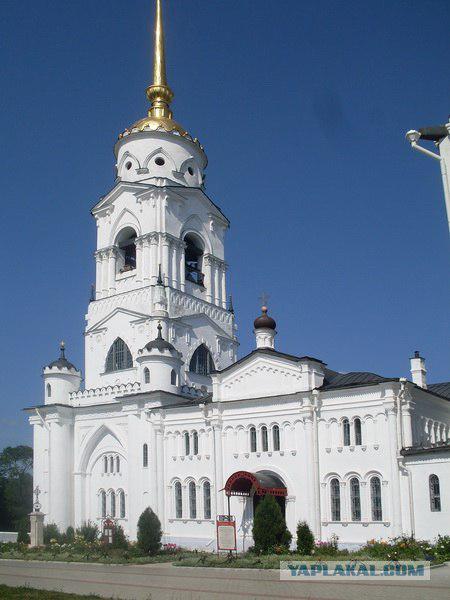 Photo 17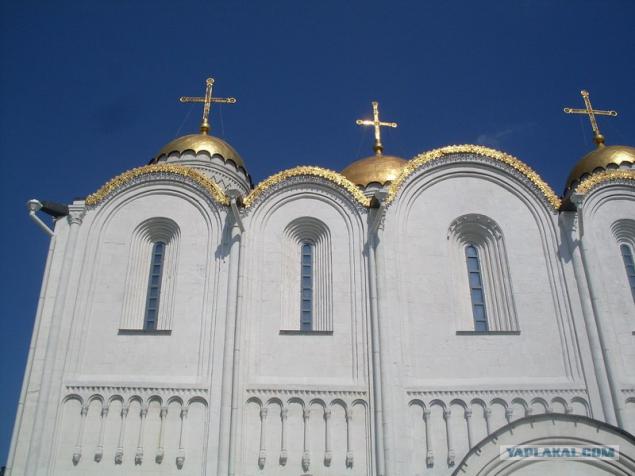 Photo 18
Assumption Cathedral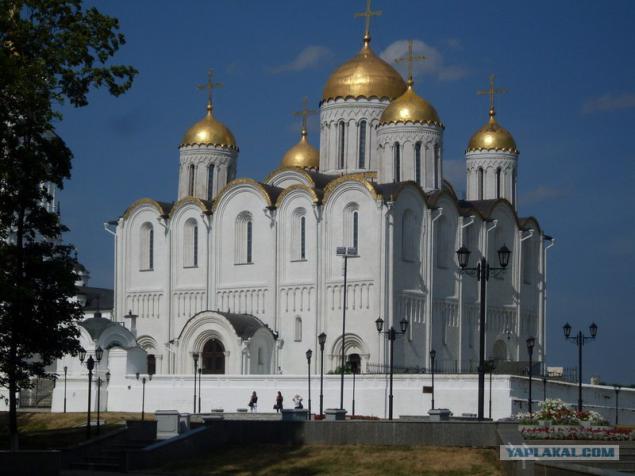 Photo 19
Monument Andrei Rublev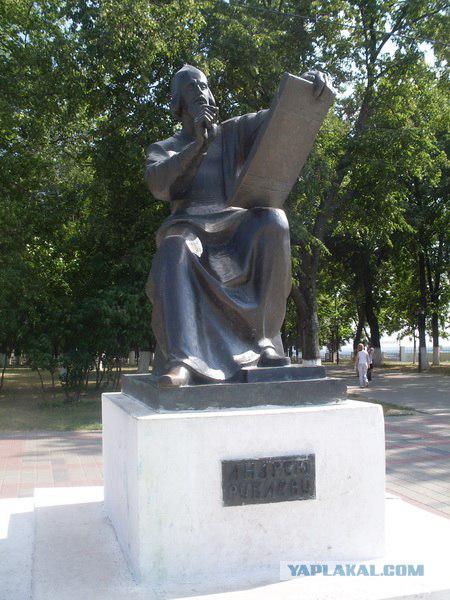 Photo 20
view from the height of the open spaces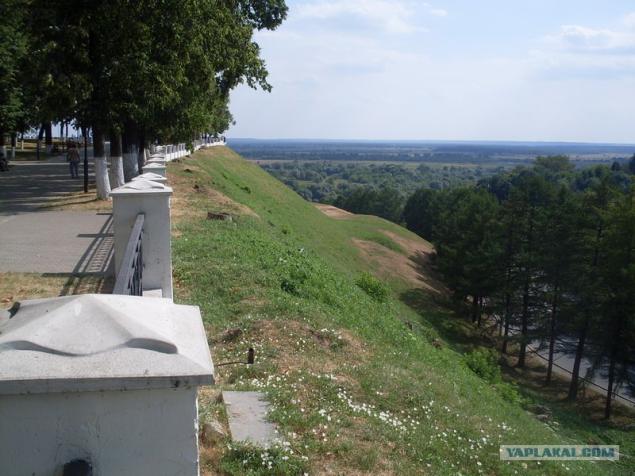 Photo 21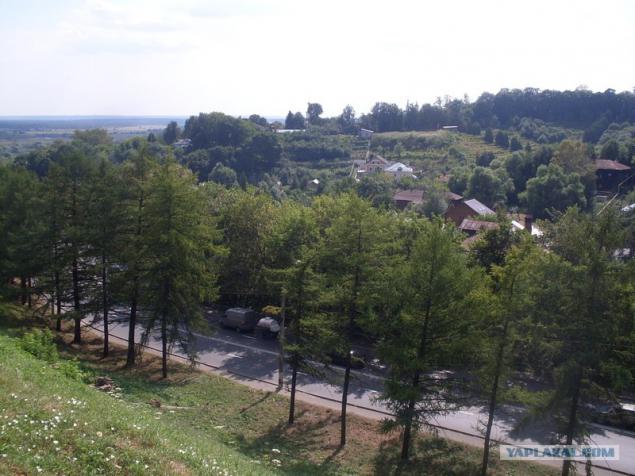 Photo 22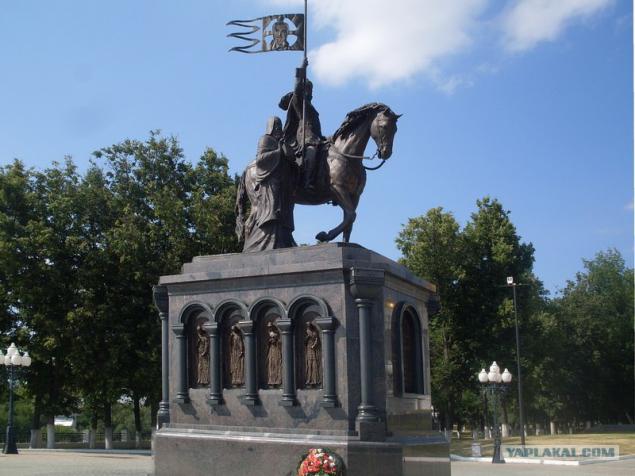 Photo 23
Alexander Nevsky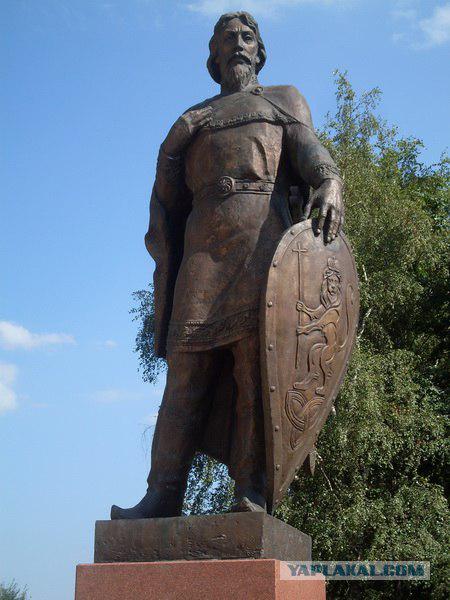 So shook this beautiful, very beautiful city, I headed in the direction of at least the ancient Russian city of Suzdal. On the way to it, I had to visit the village. Bogolubovo, the famous Church of the Intercession on the Nerl. I had to leave the car at the train Stations continue to walk 2 km.
Photo 24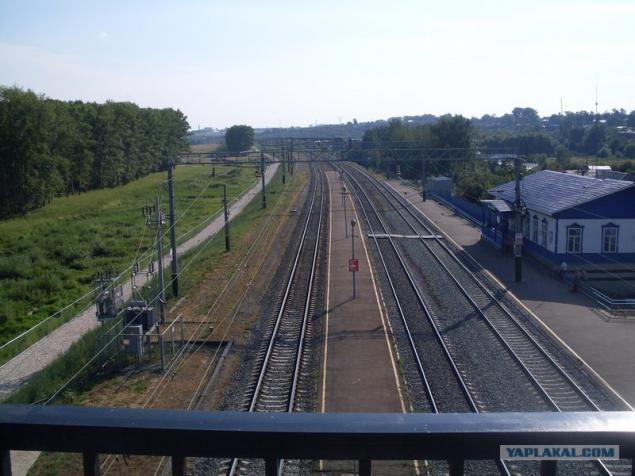 Photo 25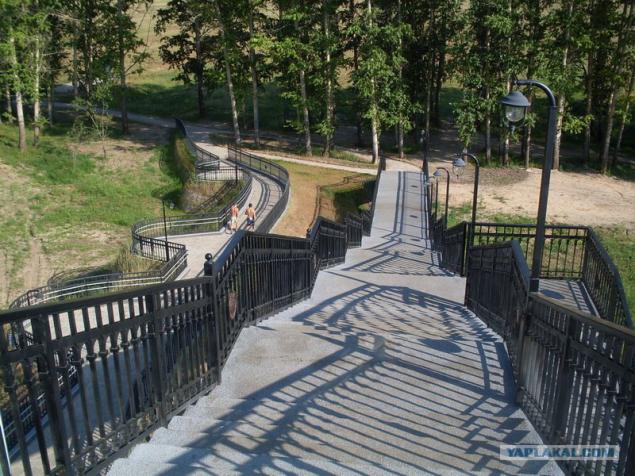 Photo 26
Superman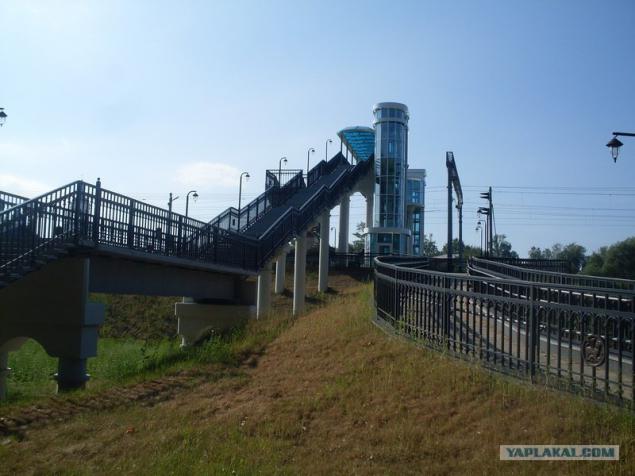 Photo 27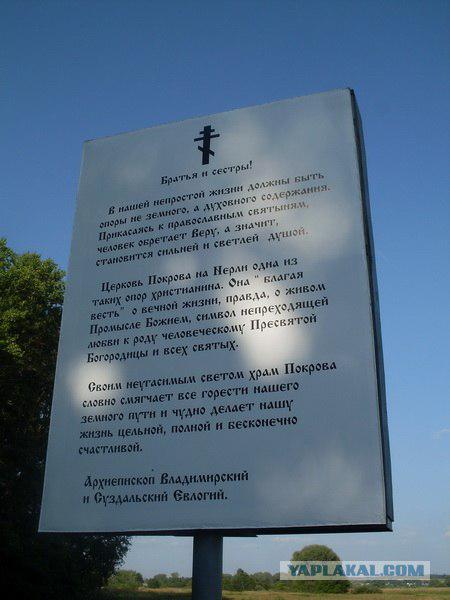 Photo 28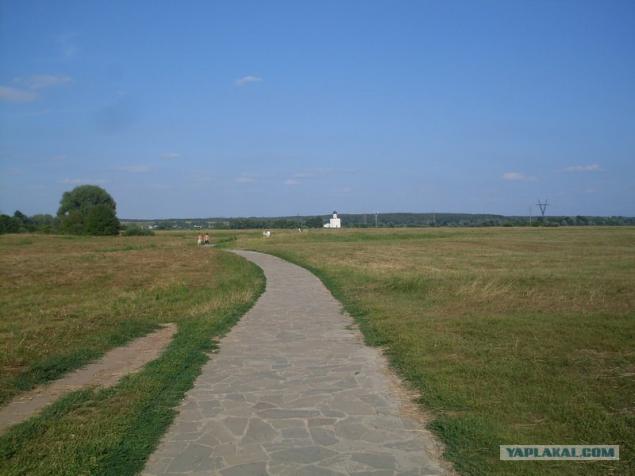 Photo 29
Church of the Intercession on the Nerl. It should be in the suburbs, but that blows straight Russian antiquity
Posted in [mergetime] 1311679935 [/ mergetime]
Photo 30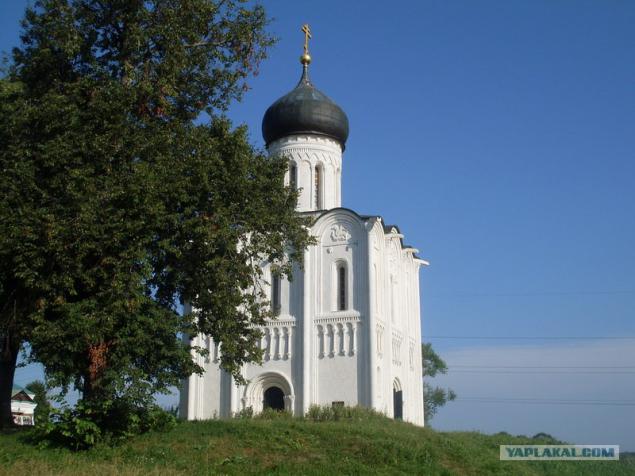 Photo 30
So time is 6pm. We had to look for a place overnight. Before Suzdal about 30 km, 15 km I drove away Srul field t. * To. woods I have that is not found. After driving to the gully he stopped, pitched tent, prepared a modest dinner, opened a beer ... Including your favorite MEGADETH ... Oh well blah! Indescribably .....!
Photo 31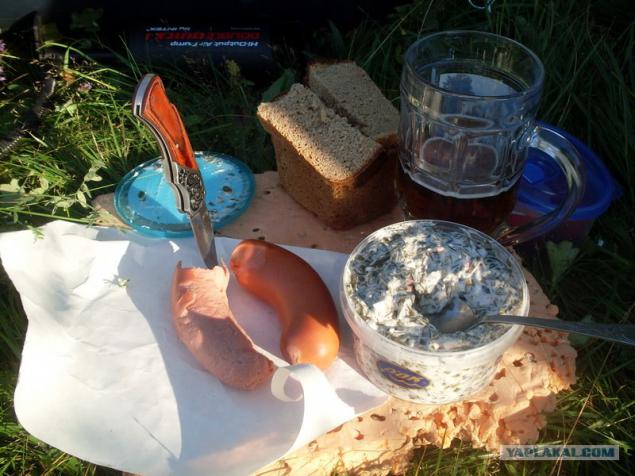 Photo 32
Transport and accommodation!
EVERYTHING!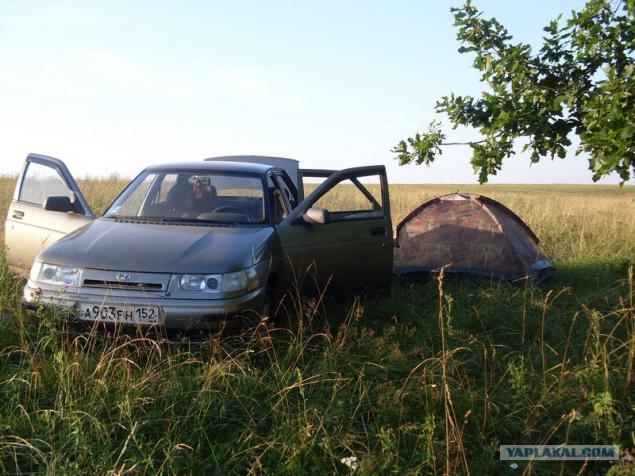 Source: