Take a look at the photos of Prokudin-Gorsky, which show pre-revolutionary Russian city in all its beauty and grooming.
Now this is nothing left.
View of Zlatoust from the West, 1909 .: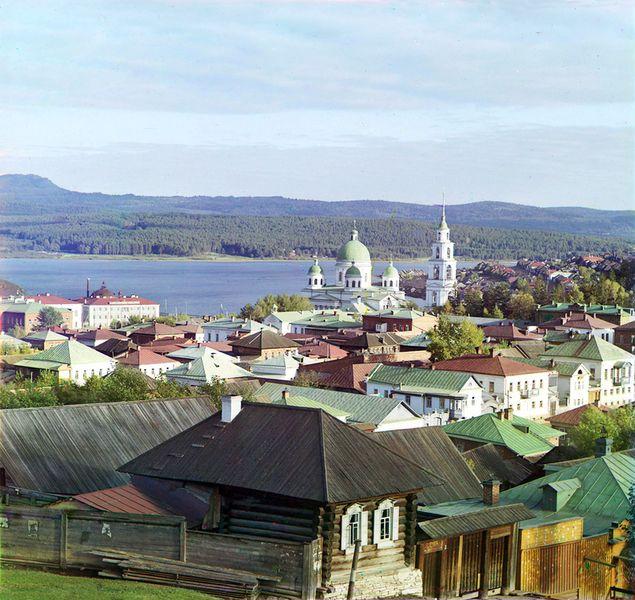 What was the secret of this unearthly beauty and harmony? The merger with picturesque landscape, and not podmyatom zaslonёnnym bulks of multi-storey buildings. The perfect composition in which scattered over the hills, "undersized" buildings invariably got married slender silhouettes of temples and soaring bell towers. The sturdy wooden huts in which lived 99% of the then Russian urban population (with the exception of the capital). The accuracy of greenery, which rarely rises above the roofs.
Looking at these pictures to understand why the author himself called his work "painting". Here are just some of the images prokudinskih svetopisnyh Russian city.
Map of Rostov the Great in 1911 .: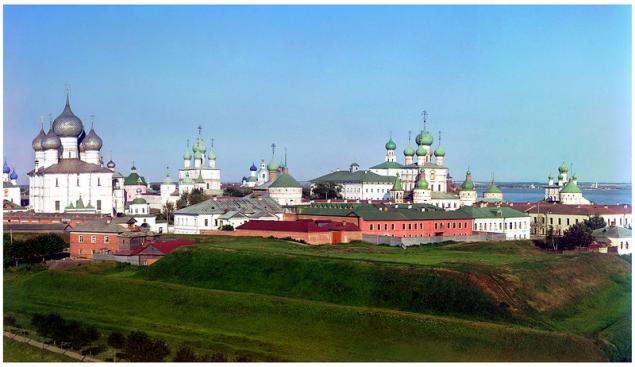 Rostov Kremlin - the pride of Russia and the efforts of generations of restorers it manages to maintain a dignified way. However, almost all the rest of the city around the Kremlin is now producing a very sad impression in comparison with prokudinskimi images.
Boris and Gleb Monastery in Torzhok, 1910 .: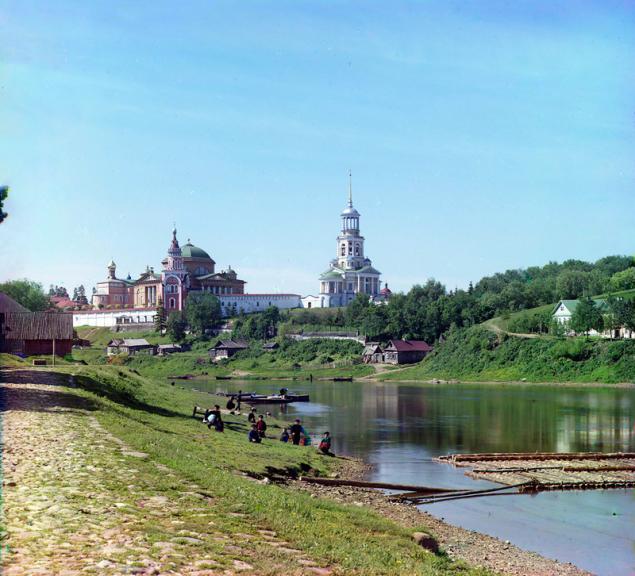 Torzhok and today remains one of the most beautiful cities in Russia and it seems that the form shown in the picture has changed little. However, on closer acquaintance it turns out that everything is dilapidated, overgrown and has come into disrepair.
View Staritsy on the Volga in 1910 .: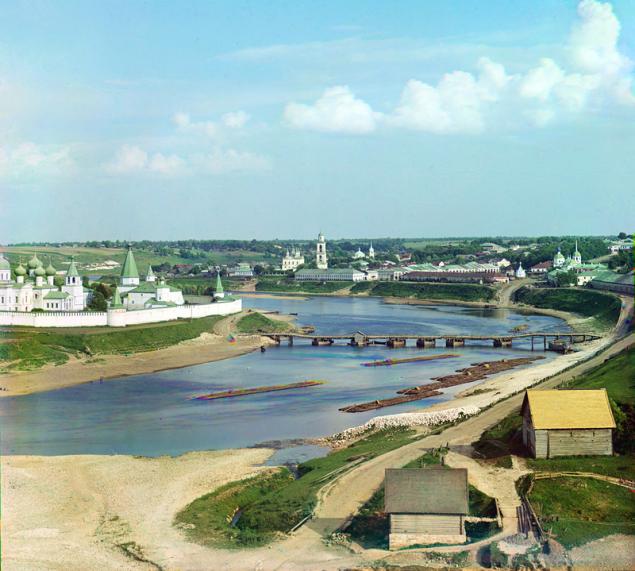 This town is very beautiful and today, in spite of everything. He revived Uspensky Monastery. But a huge part of her former beauty still lost, many churches demolished, others are in ruins and desolation. The remains of a beautiful ensemble of the city side are barely visible behind dense thickets. And a huge concrete bridge over the Volga was not conducive to the preservation of historic appearance.
Panorama Zubtsova in 1910 .: