December 29 at the metro station "Timiryazevskaya" held a press tour, where law enforcement officials have shown how to catch free riders on the subway. Press tour lasted half an hour and during that time through the turnstiles jumped five people. One of them caught in the escalator, written protocol and forced to pay a fine.
+ End will outline!
Via ridus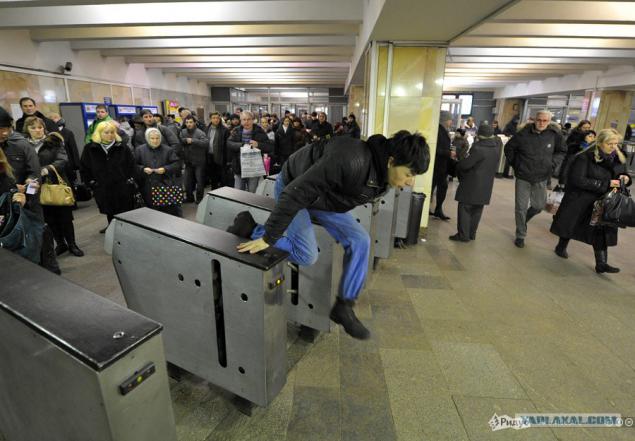 It is worth noting that the railway station is at the top, so the lobby crowded subway. Standing in line to buy a ticket, few people want, why people are jumping, mostly, it's Asians.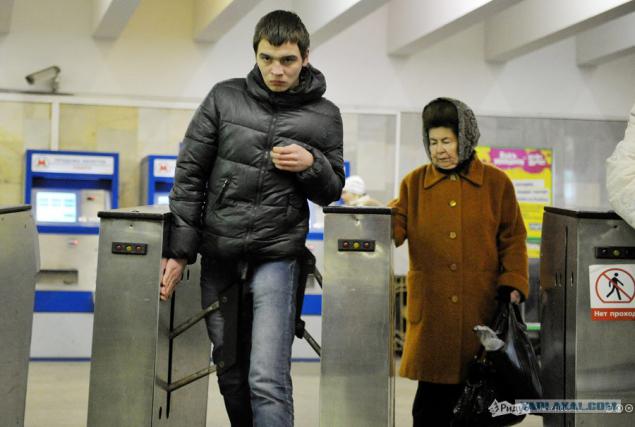 In addition to the "birds", there are also those who pass by two and those who use someone else's social card. The fine "Hare" - 1000 rubles. This system was introduced on June 27 before the fine was $ 100. During these six months, the number of violators has decreased significantly: for six months at a Serpukhovsko-Timiryazevskaya branch was caught about 2,000 offenders, and the treasury subway got about 2 million rubles.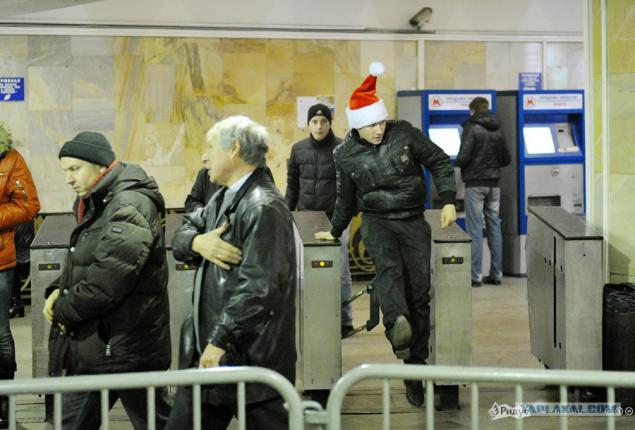 As for those who have used someone else's card, they do not pay anything. "They are on duty at the station removed the card. She, along with an act passed in the social security. From there it will be able to pick up only the owner of the card, but he will have to pay a fine: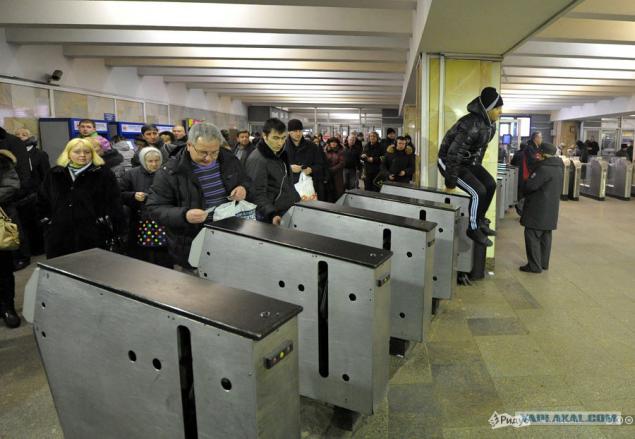 ...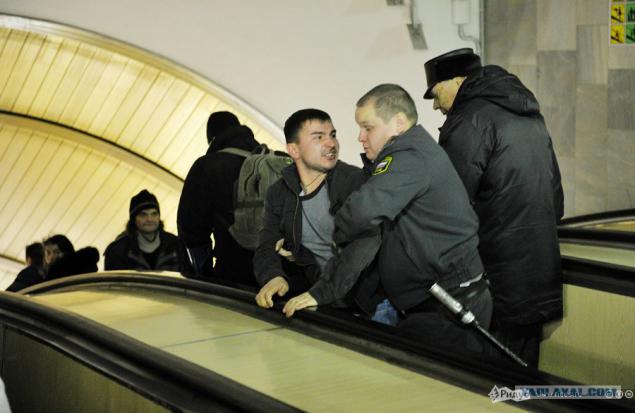 For the first time - 2500 rubles, the second - five thousand rubles, a third card is taken permanently, "- said the chief of service of the 8th Department of Internal Affairs in the Moscow metro Ramis Albertovich Stepanov.
Thank you, I have everything!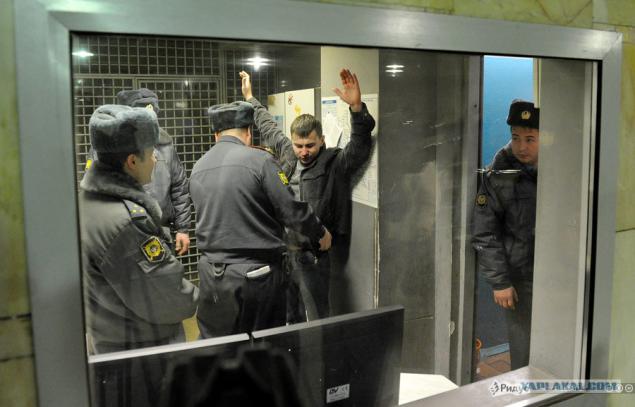 Source: