Father of unborn baby, depicted the moment a handshake in the womb.
It was in a hospital in Phoenix, Arizona, USA.
The girl was born the ninth October 2012, she was named Nivei Atkins (Nevaeh Atkins), («Nevaeh» - an anagram of the word «heaven», heaven, paradise)
Very impressive.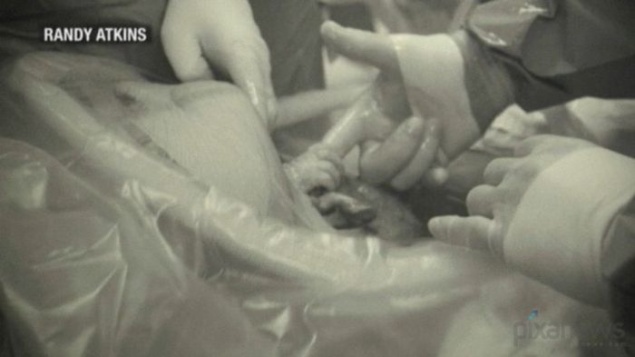 During caesarean section doctor he beckoned to the girl's father, showing him as a baby clutched his little hand over her finger. At this point, the baby's father, Randy Atkins, and made photos.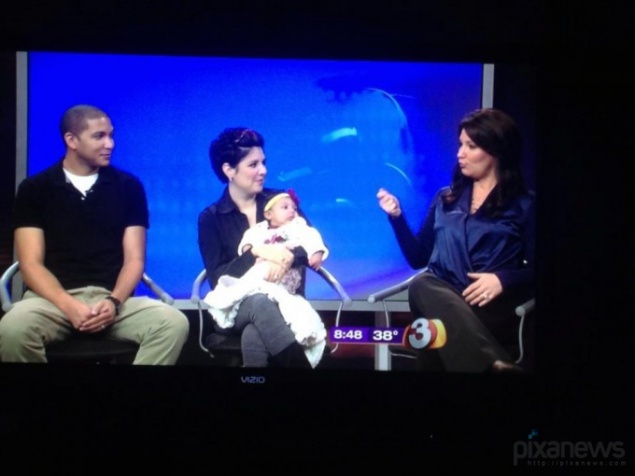 Randy and his wife Alicia, post a photo in the network Facebook, were surprised by the amount of the most positive reviews of the photos, the number of which has exceeded 10 thousand.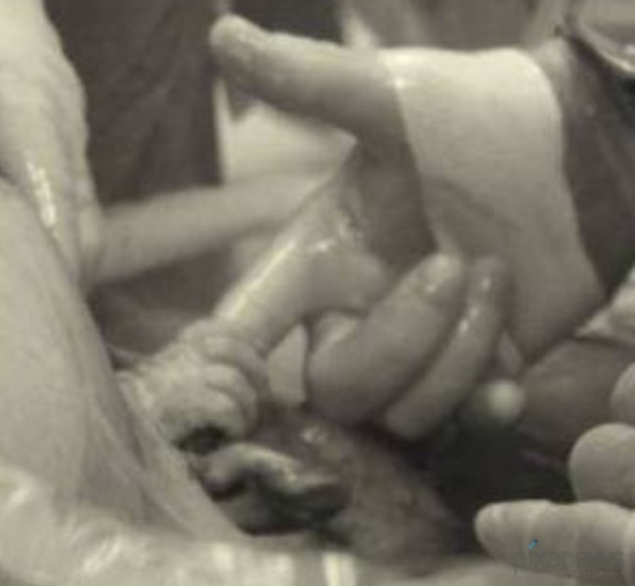 Alicia, now a mother of three, has posted a photo immediately after Christmas on December 26, after she opened it and gave Dr. Allan Sawyer (Allan Sawyer) as a gift. Dr. Allan Sawyer took Alicia birth. Then Alicia, the owner of his own studio «A Classic Pin-Up» in Glendale, said: "At last I am able to share it!". "Truly amazing. I am delighted with this picture. This is something, as you can remember forever, "- she added.
Source: pixanews.com