Over time, what once were in a hurry written on paper, it may be valuable.
Forbes has made the list of the most expensive and rare autographs since the invention of ink.
Joe DiMaggio and Marilyn Monroe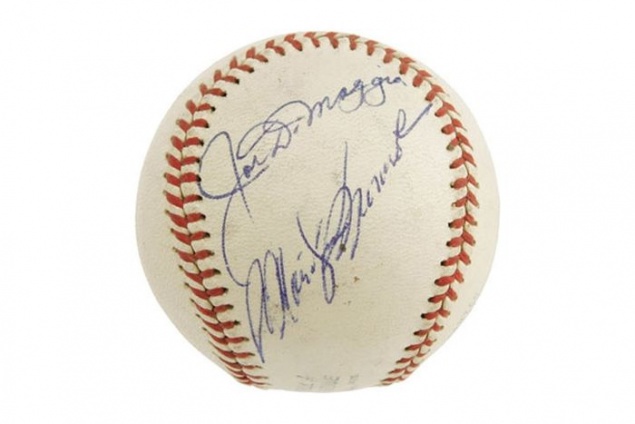 Cost: $ 191,200
Marriage Marilyn Monroe and Joe DiMaggio lasted less than a year and has been canceled, including, because of violent jealousy of her husband. Loud divorce put on the ears of all America: unconditional minions of fortune, the iconic baseball player and the most desirable woman mid XX century, many seemed the perfect couple. Their attempt to renew relations in the early 1960s was greeted with jubilation. The symbol of the reunification of the alleged actress and athlete became baseball, where they left their signatures. A valuable artifact was sold in 2006 at an auction Heritage Auction Galleries. There is another double ball autographed by the former spouses, but it appears the real name of Marilyn Monroe - Norma Jean, so its price was only about $ 50 000.
William Shakespeare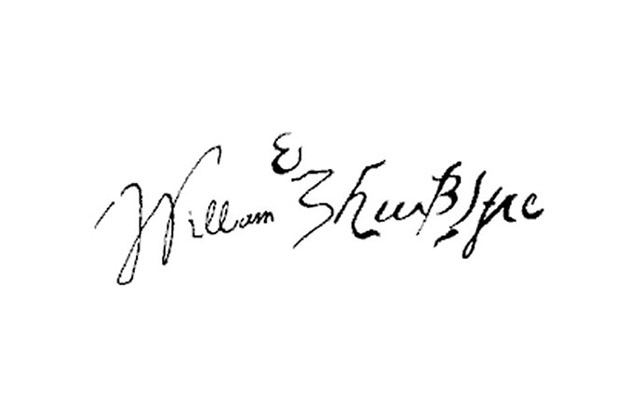 Price: from £ 3 million (from $ 4 65 million)
For many a century, historians, literary critics and ordinary readers struggling with the so-called "Shakespeare authorship question": because the very vague biography of the playwright, his identity remains a mystery. If you believe the inventors of bold theories, under the pseudonym "Shakespeare" could hide the poet Christopher Marlowe, Count Edward de Vere, the philosopher Francis Bacon and even the Scottish Queen Mary Stuart. In this light, the authenticity of Shakespeare autographs should doubt. Nevertheless, each of the six currently known fanciful signatures put Shakespeare on official documents such as mortgage on real estate, valued at a fabulous price. Since Shakespeare autographs are of great scientific interest, waiting for their appearance at the auction is unlikely to.
John Lennon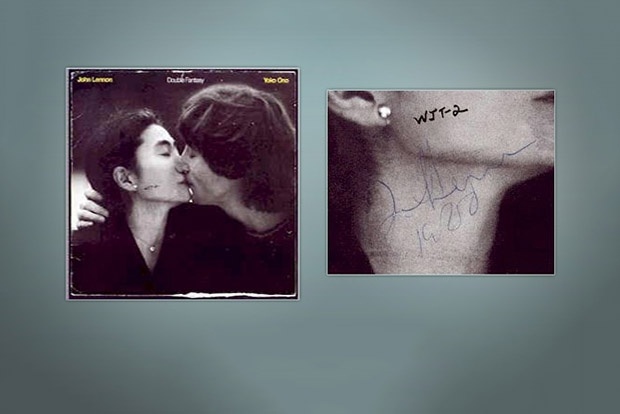 Cost: $ 525,000
The album Double Fantasy, written by John Lennon and Yoko Ono in 1980, waiting for a commercial success - primarily because soon after the release of the musician was shot dead by Mark Chapman. As one of the evidence that established the guilt of Chapman, the investigation used a copy of Double Fantasy, which Lennon signed at the request of the killer. The disc was found in flower pots near the house where the former Beatle lived with his wife. However, this evidence was withdrawn and subsequently repeatedly outbid wealthy Lennon fans. Now the album autographed auction is available Moments In Time. His staff reported that the new price for the auction of at least one and a half times higher than the previous record set in 2003.
Albert Einstein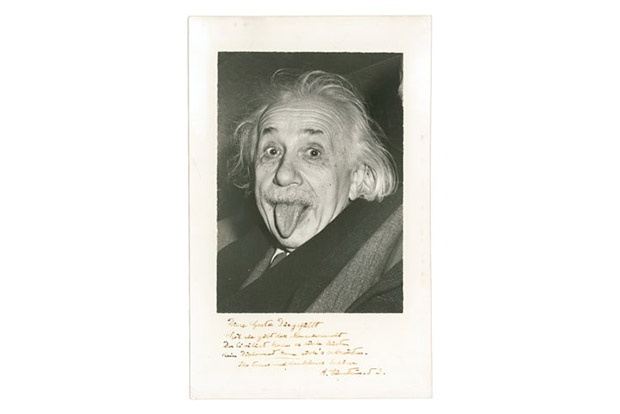 Cost: $ 74,324
One of the most famous photographic portraits in the history of mankind was made associate news agency United Press International Arthur Sasse in 1951 at Princeton University where Albert Einstein was celebrating his 72th birthday. Sass suggested scientist smile at the camera, and that his tongue. After the picture was printed, the Nobel laureate, presented it to his friend, Howard Smith, after making her inscription: "You will like this gesture, because it is addressed to all mankind. A citizen can afford something that never would dare policies. Your faithful and grateful listener, A. Einstein. " Smith was a successful television and radio journalist, and his transfer liked scientist.
Jimi Hendrix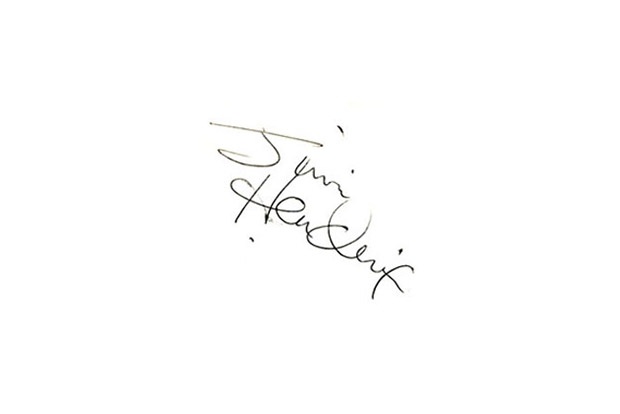 Price: £ 41,000 ($ 63,550)
Among collectors of things that have a particular relevance to Jimi Hendrix, is not considered a rarity: online stores and auctions are literally teeming with yellowed by time, tickets for his performances, notices, posters and concert programm. The price of these items usually do not exceed $ 1,500. Autographs Hendrix are significantly more expensive, but is also considered a hot commodity, especially in recent years when there was a change of paradigms music, rock and derivatives yielded the palm to the electronics. Although the authority of the legendary guitar virtuoso remains unquestioned, the owners of his autograph in a hurry to part with them, for fear that a new generation of artists can overthrow the old ideals.
Jesse James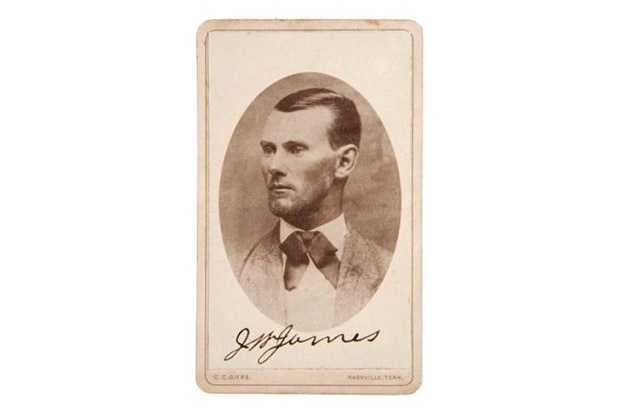 Cost: $ 51,240
In the second half of the XIX century in the cities of the American South at every corner sported a photograph of a young man with a high forehead and cold eyes - criminal Jesse James. His name resounded all the United States, for his head was appointed solid reward: James and his gang hunted robbery - robbing banks and trains. In today's popular culture bandit assumed a positive character, and many still believe that the stolen money from the rich, he gave to the poor, in fact all the profits divided among the raiders gang members. Not surprisingly, the only known picture of James historians with his dashing stroke in 2011, was sold for a considerable sum. For comparison: in 1882, the post-mortem photos James sold for $ 2-3.
John F. Kennedy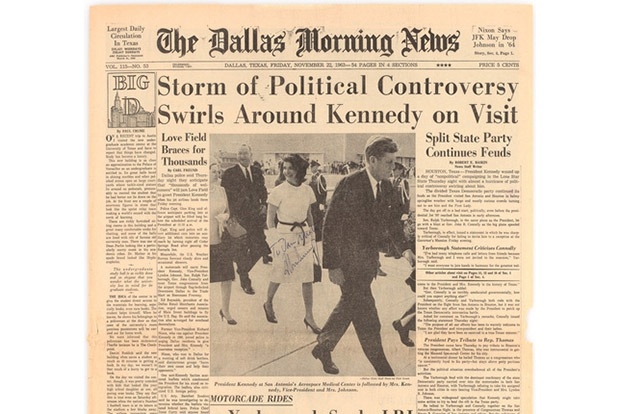 Cost: $ 38,837
22 November 1963 John F. Kennedy arrived in Dallas as part of his election campaign. The president and his wife stayed at the luxurious hotel "Texas." Going to the next formal event, Kennedy met in the hallway maid named Jen White, who, shy, handed him the latest issue of the local newspaper The Dallas Morning News requested an autograph. Kennedy willingly signed across his own pictures, printed on the front page. A few hours later he was killed. This rarity, by chance happened to be in the hands of a modest maid, after almost 50 years, was purchased by famous collector Joseph Maddalena, who admitted that for an autograph Kennedy'd give any money.
James Dean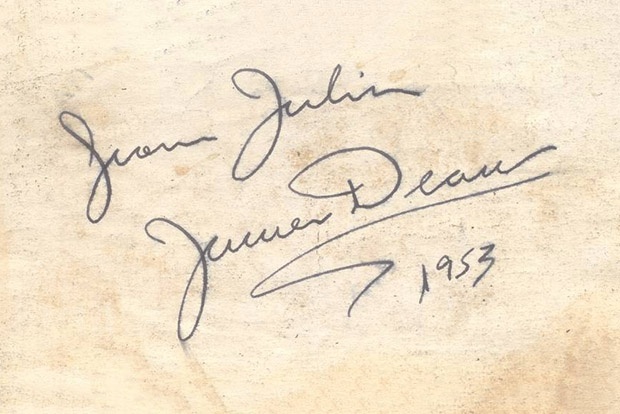 Price: £ 12,500 ($ 19,375)
James Dean - one of the most controversial figures in the history of cinema. Until now, there is debate about what caused his posthumous popularity Stunning: either great talent, or by the fact of early tragic death. The personality cult of James Dean continues to this day: for him to shoot a documentary, writing books, and the current mods mercilessly exploited his image. Not surprisingly, the autographs, the actor who generously distributed in life, are in great demand - and not primarily among moviegoers with the experience, but among the many fans. At auctions periodically appear belongings James Dean. So, jeans, in which he starred in the movie "Giant" in 2006, were sold for $ 35 850.
Princess Diana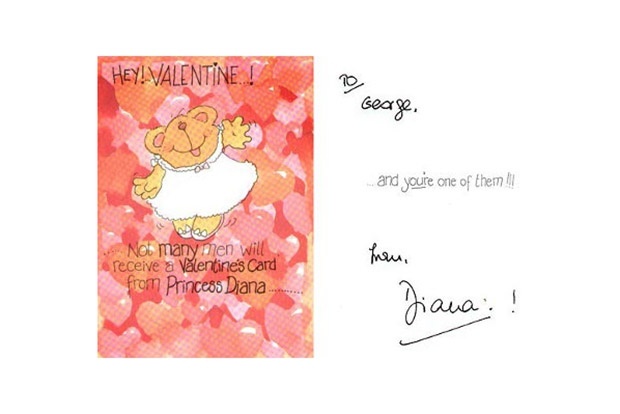 Price: £ 8,000 ($ 12,400)
Not only the representative of a government boasts folk love, comparable to the one that was used by Princess Diana. The woman, whose image was overshadowed by either divorce or death of questionable circumstances, ranked third in the ranking of one hundred greatest Britons, second only to Winston Churchill and Isambard Kingdom Brunel. Official meetings with the participation of Lady Di always ended ritual autograph session: even being dead tired, she tried each to give at least a few seconds of your time. Once a year, on Valentine's Day Diana signed postcards to single representatives of the staff of the royal possessions. Valentine addressed to the waiter, George, was subsequently put up for sale.
Neil Armstrong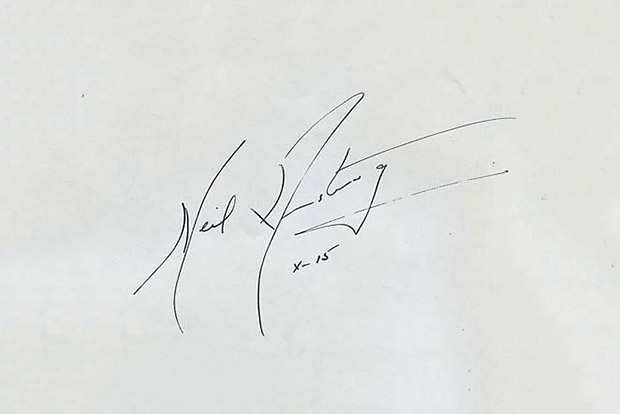 Cost: $ 11,900
Neil Armstrong's death in 2012 was the largest loss. But prices for items associated with the person of the first man to set foot on the moon, it is naturally grown. This primarily affected signings that Armstrong stopped giving in 1994 - after he learned that they are actively traded. Astronaut deeply angered that his sincere desire to please fans unwittingly spawned a business. And not always honest: the most enterprising shamelessly forged signatures Armstrong and sold them as genuine. But if you had to recognize a fake experienced collector, this is now under power and mere mortals - thanks to Anthony Pitstsitoly book "In Search of Neil Armstrong's autograph."
Source: forbes.ru